Elected officials are expressing concern about Gov. Andrew Cuomo's proposal for counties to cap Medicaid spending at a 3 percent growth rate and for his call to redo the education funding formula.
Cuomo wants counties to contain the growth or they could have to bear more of the burden themselves, with the state picking up less of the cost.
Local governments pick up 25% of the cost and, since 2013, the state has absorbed the increased costs of the program.
Cuomo outlined the plan as part of the presentation of his $178 billion budget proposal on Tuesday.
Assemblyman Dan Stec, R-Queensbury, said the frustrating thing is county officials have very little, if any, control over Medicaid spending. The state selected expensive "Cadillac" options for the program years ago.
"It's not like the county could offer a more affordable version of Medicaid," he said.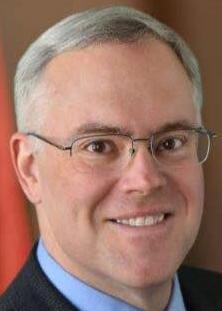 Warren County already works to ferret out waste and abuse, according to Stec. He said that amount is a very small portion compared to the rate of growth.
He believes there will be a very negative reaction from county officials, but the devil is in the details.
Sen. Betty Little, R-Queensbury, also was skeptical about Cuomo's Medicaid proposal because she also does not think the counties can do much to control the costs.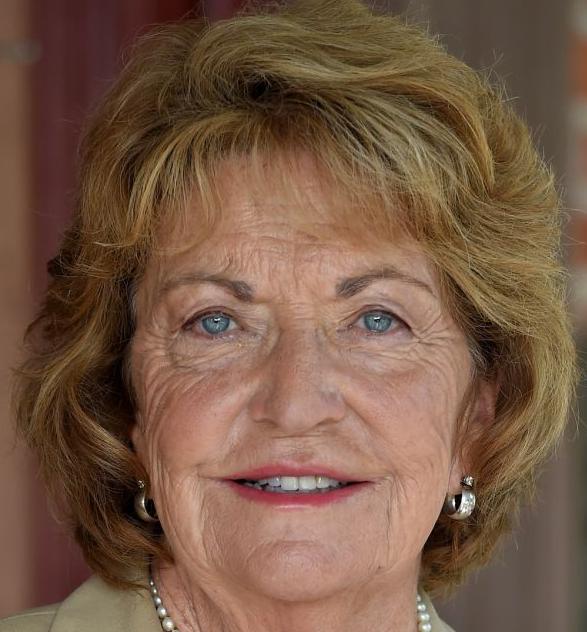 "If there is more that counties should or could be doing, I'd like to know in precise terms so we can have a thorough discussion," she said in a news release.
New York Association of Counties President John Marren said the organization would be willing to work with Cuomo's new Medicaid Redesign Team to see what could be done to control costs.
"We will review what is under local control to accomplish this, as well as what parameters are under state control, to ensure the integrity of the taxpayer-funded health care program," he said.
Marren pointed out that more than one-third of the state's population is on Medicaid and more baby boomers are accessing costly long-term care.
Education aid
Another concern is Cuomo's call to redesign the education funding formula, so more money is going to the neediest school districts.
Stec said he worried that the new formula would distribute more money to urban school districts and give less to rural school districts.
He said he has already been talking to his colleagues, who believe that this discussion is going to open up a can of worms.
"It's one thing to be willing to tackle a difficult problem, but the stage is set for this to negatively impact North Country schools depending on how the formula works out," he said.
Little is also concerned about the impact of a new education formula on rural schools — many of which have seen declining enrollment. Foundation Aid money is awarded to districts based upon a formula that factors in the number of students and income and property wealth.
Little asked whether the state would hold districts harmless if they lost aid under a redo of the formula.
"You lost students, but you still need teachers, classrooms and schools," she said.
Little said the governor's proposed increase in education aid of $826 million is larger than she had expected — given the state's budget shortfall. The Legislature will likely add to that amount.
"The $6 billion deficit is a big problem, which is especially concerning because our economy is doing well. If the economy, particularly Wall Street, took a hit, this big problem could quickly become a crisis for us," she said in a news release.
The New York State School Boards Association said the governor's aid proposal is a starting point. Executive Director Robert Schneider pointed out that the amount is less than half of the $2 billion increase that education advocates say is needed to maintain existing programs.
"The current Foundation Aid formula should be updated to measure factors such as poverty more accurately, but fully funding Foundation Aid at the levels intended when the formula was first enacted in 2007 would go a long way toward accomplishing the governor's objective: ensuring high-needs districts — indeed, all districts — receive adequate state aid," said Schneider in a news release.
Schneider said the organization was encouraged by the governor's mention of additional funding for prekindergarten, afterschool programs and early college high school programs, as well as his aggressive efforts to protect students from the health consequences associated with vaping.
The New York Farm Bureau issued a statement saying it was encouraged by Cuomo's proposal for $29 million to support research, marketing and promotion of New York farm products.
Infrastructure spending
Cuomo is proposing $25 billion in infrastructure spending.
Little said she is pleased that Cuomo proposed more money to expand broadband and cellular service and for road repair. Little also supported increased investment in water and sewer projects.
She said she also liked the idea of tax cuts for small businesses and lower-income families with young children.
However, she cautioned the governor about putting too many policy proposals into the budget document.
"Given the problem we've seen with bail reform, I think the Legislature should learn from last year and push legislation that doesn't have a fiscal impact outside of the budget."