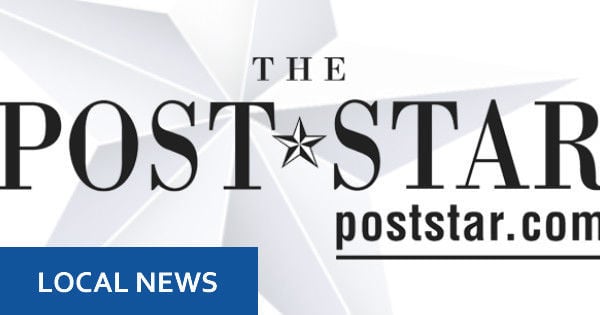 A local law that regulates the burning of waste was passed in the town of Coeymans in Albany County last week, bringing mixed reactions from the Glens Falls region as to whether something similar would be beneficial.
Its intention, the Coeymans law reads, is "to promote and protect the public health and welfare of the residents."
Those that burn things the law defines as waste will be required to continuously monitor certain pollutants and make the data available "in real-time, on a public website. Data shall also be provided in summary form, including total amounts of releases of each chemical in pounds per day and per year," the law reads.
Tracy Frisch, organizer of a new local group, Glens Falls Wants Clean Air, said she'd like to see Glens Falls, Hudson Falls and surrounding communities pass a law similar to Coeymans'.
If local municipalities did that, the law could designate Lehigh Northeast Cement Company as a waste disposal facility if it burns the paper and plastic mixture called raggertail. Its proposal to do that is currently being reviewed and decided by the state Department of Environmental Conservation.
Such a law could also have a severe impact, if not shut down, the Wheelabrator burn plant in Hudson Falls.
Frisch particularly likes the continuous monitoring that waste disposal facilities are required to perform under the Coeymans law.
"We think the best way to measure pollution is at its source," Frisch said. "If you look at the air as a whole, you don't know where the pollutants are coming from. If you measure it out of the facility, you know who is responsible."
Lehigh, for example, would not have to measure its pollutants if it didn't burn raggertail or other alternative fuels. Frisch thinks the local law gives the cement company a choice.
Hannah Williams, another member of the new local air group, said she thinks the Coeymans law is a leading example.
"A law like this could possibly give us answers on the primary polluters in our area, and adjust and make changes as needed," Williams said.
John Brodt, vice president of Behan Communications and spokesman for Lehigh, said the cement company has no comment at this time.
Wheelabrator representatives, however, were against the law.
"The described legislation has multiple flaws," said Jim Connolly, vice president of environmental health and safety for Wheelabrator. "It is pre-empted by state and federal laws and regulations that already fully regulate the facility. It also sets arbitrary standards, unlike federal and state regulations, which are built upon evidence-based scientific studies to aggressively protect public health and the environment as well as to evaluate available technologies to assist in that process."
The local law, he said, doesn't acknowledge the air-monitoring that Wheelabrator already performs. Connolly added that the U.S. Environmental Protection Agency tests for trace metals periodically, but "proven technology does not exist to continuously monitor for trace metals."
The Wheelabrator plant, a waste-to-energy facility, is better than landfilling, Connolly said.
With the Wheelabrator plant in his village, Hudson Falls Mayor John Barton said he has confidence in the "current regulatory agencies to monitor these air quality situations."
Glens Falls Mayor Dan Hall said he hadn't had a chance to review the Coeymans law yet. From what he had heard, he thought it was good to limit the burning of tires.
With Lehigh's footprint crossing into Queensbury, Town Supervisor John Strough said he, too, hadn't had a chance to review the law, but that more air monitoring would be a good thing.
"I would support monitoring of the air anyways, because if there is something that would be harmful to the human being, I think we should know about it," he said.
He has asked DEC, he said, about off-site air monitoring. He's concerned that, even if a plant is not going over its own limits of a certain pollutant, the cumulative impact on the village of multiple polluters could be damaging.
Get local news delivered to your inbox!
Subscribe to our Daily Headlines newsletter.