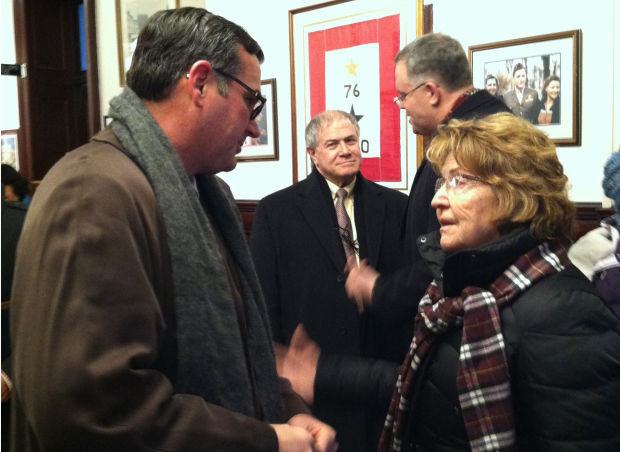 State Sen. Elizabeth Little, R-Queensbury, on Monday announced she will not run for Congress.
"Having taken some time to think about it, I've decided not to seek the Republican nomination for the open congressional seat and will run for re-election to the New York State Senate as I had planned," she said in a news release. "The past few years have been very productive and I'm hopeful for another strong legislative session this year."
Little had considered running in the 21st Congressional District, where U.S. Rep. Bill Owens, D-Plattsburgh, announced last week he will not seek re-election.
There are three declared candidates seeking the Republican nomination.
Those candidates are: Joseph Gilbert, a retired U.S. Army major and tea party leader from St. Lawrence County; Michael Ring, a broadcast engineer and political activist from Jefferson County; and Elise Stefanik, a businesswoman and former White House policy adviser from Willsboro.
Six Democrats have said they are considering entering the race.
They are: former Essex County Democratic Chairman Stuart Brody; Jon Cardinal, who is an economic development adviser to U.S, Sen. Kirsten Gillibrand, D-N.Y.; Lee Kindlon, a lawyer from Albany; former U.S. Rep. Scott Murphy; state Assemblywoman Addie Russell, D-Theresa; and John Sullivan, a lawyer, political columnist and former state assistant attorney general from Saratoga Springs.