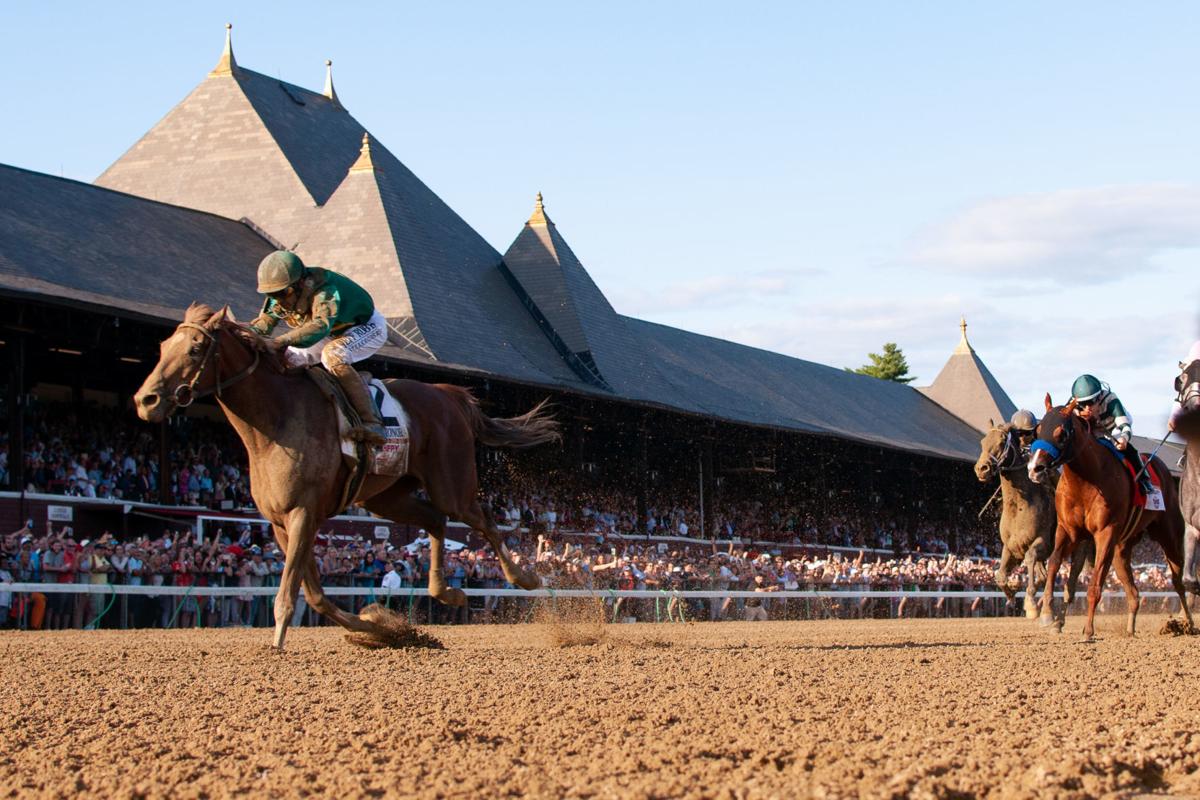 SARATOGA SPRINGS — Elected officials are concerned about Gov. Andrew Cuomo's comments that the Saratoga Race Course meet could be canceled because of COVID-19 and believe the Legislature needs to have input into decisions coming out of Albany.
Assemblywoman Carrie Woerner, D-Round Lake, posted a lengthy message on her Facebook page saying she disagreed with the governor's remarks during his daily briefing on Wednesday that the event may not be able to take place — even if the races are run without fans in the stands.
Cuomo worried that a large event could attract people from all over the Northeast.
"The equine industry is a core component of New York state agriculture, the largest sector of the state's economy. Opening the rest of the economy while keeping the track closed disrupts a major economic driver and the livelihood that thousands of people rely upon," she said on Facebook.
Woerner said the state needs to move forward with the planning of the meet and maintain the operations of different sectors of the agriculture industry, including foaling farms, stables, hay farms, equine veterinarians and tack shops all necessary to making a race season possible.
Horse racing needs to be approached differently than concerts and sporting events, she wrote. It is important to be flexible, she continued, adding that the region, state and nation are on a positive trend to a healthier society and economy by July and August.
"Canceling now would leave us no ability to decide to race later. However, continuing to prepare for a meet will allow for a variety of potential opportunities including but not limited to social distancing, limited viewership and personal protective equipment," she said.
NYRA said in a statement released earlier this week that it is considering closing the Saratoga Race Course to spectators and reducing employees and support staff to only those who are required. Spokesman Patrick McKenna said running the races would support the small businesses and hourly workers who form the backbone of the sport.
NYRA held races at Aqueduct Racetrack without fans through March 15. It is seeking to resume live racing at Belmont Park in those conditions and making plans for Saratoga.
NYRA estimates that it generates more than 19,000 jobs and has $3 billion in annual economic impact statewide.
Decision-making process
Woerner said the Legislature needs to be called back into session so lawmakers have input into reopening decisions.
"Facing an immediate crisis, the activity of the Legislature was minimized to keep everybody appropriately socially distanced and to allow immediate action to protect the health and lives of people at risk from the disease," she said.
"However, as the crisis subsides and we move toward reopening, it is no longer reasonable to leave duly-elected representatives on the sidelines and have policy dictated to them," she added.
Woerner did not return a message seeking follow-up comment.
Lawmakers from outside the district also believe the meet should not be canceled at this point.
Assemblyman Dan Stec, R-Queensbury, agreed with Woerner that it is premature for Cuomo to make a decision at this point when the meet is so far away.
"What he should do is give these outdoor venues a chance to come up with plan for social distancing," he said.
"This would be a tremendous economic blow to Saratoga," he said.
A 2014 study by the Saratoga County Industrial Development Agency found that horse racing supported nearly 2,600 jobs regionally, and paid $101 million in wages. It also generated $237 million in sales, contributed $6.8 million in local government revenue and $7.4 million in state revenue.
Stec also agreed with Woerner that lawmakers should be making these decisions.
"We've got remote voting in place. We've got options available to us," he said.
Stec believes that a lot of the downstate lawmakers do not want to leave New York City in the midst of the COVID-19 pandemic right now.
Sen. Betty Little, R-Queensbury, said a lot of people in her district work at Saratoga Race Course, and tourists also drive north during the days when there is no racing.
"I am hoping that the governor will hold off. NYRA has a plan in place where they could do it without any fans or a limited number of fans," she said.
Little said she would like to have some sort of racing, even if it is online, because it brings in tax revenue.
"I don't know how we're going to pay for all this stuff if we don't open up and start getting our businesses going. It's going to be a totally different new normal, but I think we need to start," she said.
She said she believes the Legislature will go back into session at some point this year because lawmakers will have a chance to come up with alternative budget proposals if the state has to make cuts in the wake of declining revenues.
U.S. Rep. Elise Stefanik, R-Schuylerville, also released a statement expressing concern regarding Cuomo's comments about the racing season. Stefanik's district includes portions of Saratoga County but not Saratoga Springs.
"I believe any potential decision to cancel is premature since the races do not begin for another 11 weeks. Local Saratoga-based community organizations as well as NYRA are proposing ideas to ensure that we have a safe 2020 summer at the track given public health concerns related to COVID-19," Stefanik said in a news release.
Get local news delivered to your inbox!
Subscribe to our Daily Headlines newsletter.