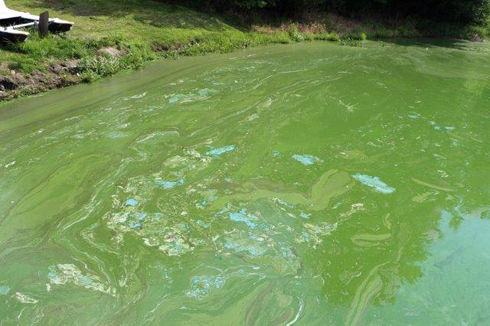 PAUL SMITHS — Harmful algal blooms will be one of the main themes of an upcoming Adirondack Lakes Alliance symposium, to be held from 8:30 a.m. to 4 p.m. on Aug. 1 at the Joan Weill Student Center at Paul Smith's College.
The event is geared toward lake, river and watershed association members, state and local officials, students and others interested in water quality and the environment, according to a news release.
The keynote speaker will be Judy Drabicki, deputy commissioner for natural resources with the state Department of Environmental Conservation.
You have free articles remaining.
Editor's note: This article is the first in an occasional series on harmful algal blooms affecting area water sources.
Rebecca Gorney, coordinator for the state's harmful algal bloom monitoring program, and Dave Matthews, director of the Upstate Freshwater Institute, will also speak. 
The talks will be followed by afternoon sessions discussing tools for invasive species surveillance, water-quality reporting, how town officials handle water-quality issues and the importance of watersheds. 
The symposium is sponsored by International Paper in Ticonderoga. 
The cost is $25 per person and includes lunch. Registration is available at the door.