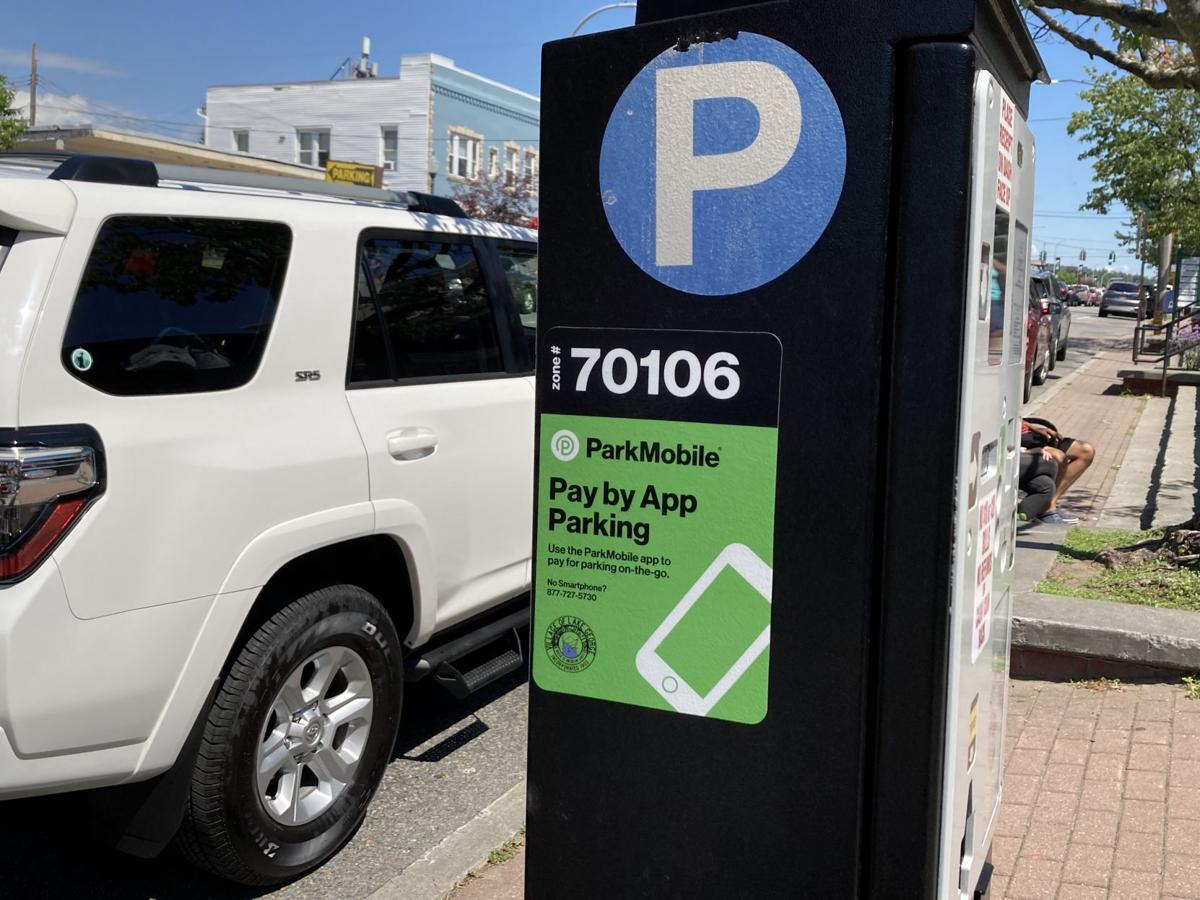 LAKE GEORGE — The Village Board on Monday proposed increasing on-street parking fees as a way to fill a $350,000 budget gap created by a clerical error when drafting this year's budget.
Fees for all on-street parking meters would increase to $2 an hour under the proposal, a $1 increase from the current rate. The rate hike would not apply to the village's parking lots, which already cost $2 an hour.
The proposed increase comes after officials mistakenly accounted for $350,000 in payments from the town of Lake George in relation to the new wastewater treatment plant, which is expected to come online sometime this fall, according to Mayor Robert Blais.
"We have discovered that we have included a revenue figure that would have been a bill that would have been sent to the town of Lake George as part of our contract for the Caldwell Sewer District, but we're always one year behind. … So that will not be available to us this year," he said.
The $350,000 payment will be included as part of the village's budget next year.
In addition to the fee increase, village trustees have proposed an extension of parking enforcement from April 1 through the end of October, since fall events hosted in the village have become more frequent in recent years.
The changes are expected to generate an additional $336,000 in revenue, which Blais said will allow the village to keep its tax rates in line with what has already been proposed.
The changes would also bring the village's parking fees in line with those found in other resort towns throughout the Northeast, which can range from $2 up to $5 an hour, Blais said.
Lake Placid charges visitors $2 an hour to park.
"Somehow, you might say the village has been a deal," Blais said.
Parking meter revenue plays a significant role in the village's budget each year, typically accounting for about $460,000 in revenue.
But with the coronavirus pandemic continuing, the parking meter revenue picture is uncertain, as is revenue from other popular events hosted in the village.
Several large events, including the Americade motorcycle rally and the Adirondack Nationals Car Show, were forced to cancel last year due to safety restrictions.
Both events are scheduled to take place this fall, although it remains to be seen if they will be allowed to take place.
Other issues have complicated the village's budget process this year.
The new wastewater treatment plant, scheduled to start operating this fall, is expected to carry an annual operating cost of around $450,000, which will increase the village's budget significantly.
The town of Lake George, which has a contract with the village to use the plant for its Caldwell Sewer District, will share the expense of the plant.
A recent revaluation has also complicated things for village taxpayers. The tax rate will decrease from $6.43 per $1,000 of assessed property value to $5.53, but some property owners will end up paying more in taxes than in previous years.
The village's assessed valuation has increased by approximately $35 million, which drove the tax rate down, but will end up costing some taxpayers.
How much a property owner will end up paying this year depends on their individual assessment, Blais said.
Some smaller homeowners could see their tax bills increase between $12 and $300, while those who own larger residential properties may end up paying between $350 to $500 more in taxes.
Commercial properties could also end up paying between $250 and $1,000 more in property taxes, depending on the size of the property.
Still, some tax bills will decrease or remain the same, Blais said.
A public hearing on the proposed parking changes is scheduled to take place during the Village Board's next meeting on March 15 at 4:30 p.m.
The village will hold a public hearing on its proposed budget during its annual meeting in April.
Chad Arnold is a reporter for The Post-Star covering the city of Glens Falls and the town and village of Lake George and Washington County government. Follow him on Twitter @ChadGArnold.