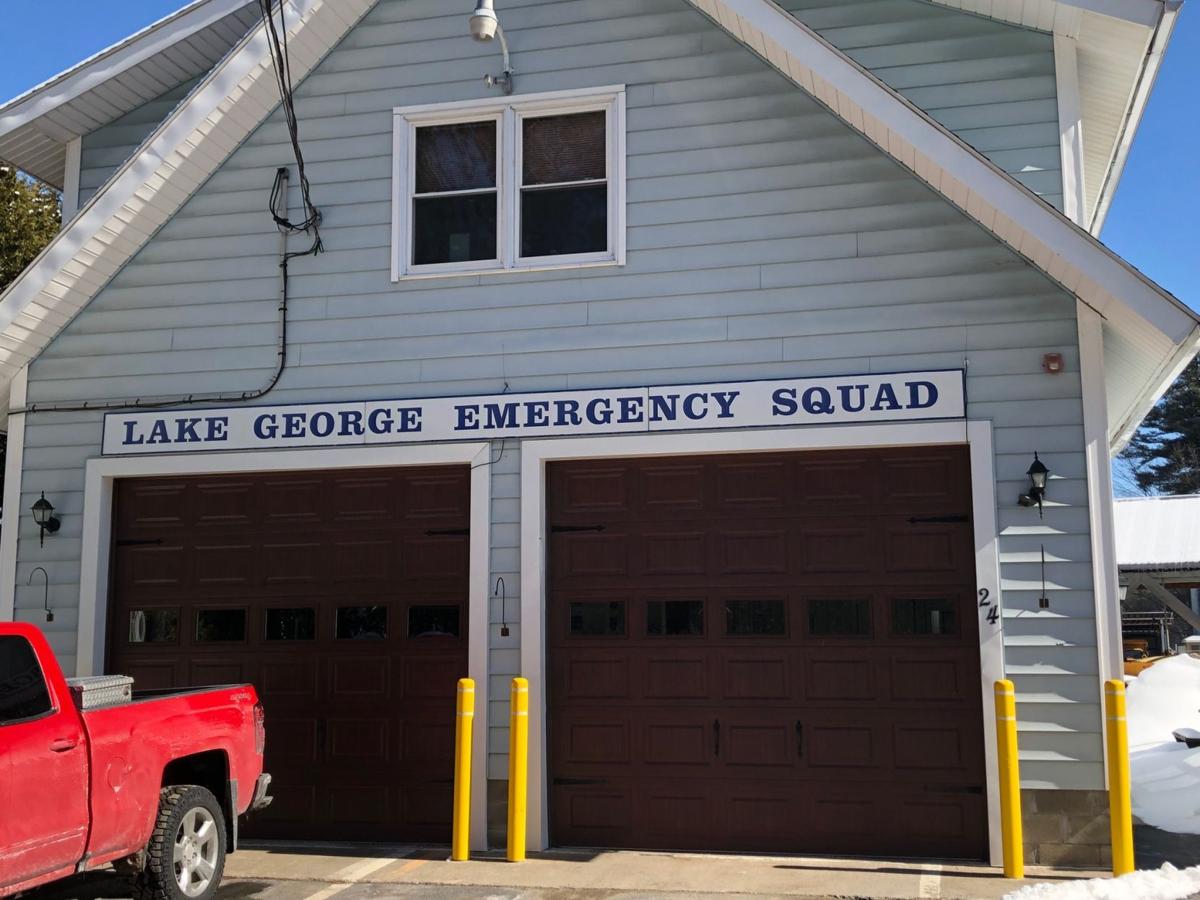 LAKE GEORGE — Town Board members on Monday took the first step in establishing a town-run ambulance service that will be funded by revenue collected from a new special tax district.
Board members approved the formation of a committee that will oversee the creation of the new tax district, which will fund emergency medical services in the town and village, said Dan Barusch, the town's director of planning and zoning.
Barusch, who will head the committee, said the new tax district is still a long way off, but will eventually give the town the resources needed to attract quality medical technicians, which will ensure residents have a reliable safety net in emergencies.
"We think it's the best of both worlds in terms of getting a town department with paid staff and benefits so this way we can really recruit some great EMS techs," he said.
The town currently pays $350,000 a year to Lake George Emergency Squad for ambulance services, but a lack of volunteers has left the service shorthanded, Barusch said.
The Lake George Emergency Squad could not be reached for comment on Tuesday.
"These volunteer forces, they put in a lot of time and effort and, other than stewardship, they get nothing out of it. So, they're losing people left and right to either paid jobs or other fields," Barusch said.
The lack of personnel has created worries about longer response times, particularly during the summer months, when population at the resort town increases dramatically.
Improving emergency response times has long been a discussion in Warren County.
In March 2014, dozens of Warren County leaders met and representatives of emergency medical services organizations from around the region came…
The county established a task force in 2014 to look at ways of creating a county-run ambulance service in order to decrease response times and address staff shortages.
Lake George was one of the municipalities that expressed interest in the program, but progress on the county side has all but stalled in recent months.
Still a town-run ambulance service in Lake George is at least a year off, Barusch said.
He's hoping the committee will have a plan in place to establish the new tax district by the beginning of next year.
From there, a series of public hearings will need to be held and the state would need to sign off on certain aspects of the plan. Staff would then need to be hired.
If all goes smoothly, Barusch estimates the ambulance service wouldn't be in place until January 2022.
An exact cost has yet to be determined, but initial estimates indicate the town would need an additional $250,000 in taxpayer money to fund the service. Money the town pays for its current ambulance contract will be transferred once the new district is established, Barusch said.
"We're thinking the cost — between hiring and operations in general and benefits — we're thinking the cost is going to go up between $200,000 and $250,000," he said.
Barusch estimates the additional revenue will equal around 25 cents per $1,000 of assessed property value for town and village residents, but added that an exact number has yet to be determined.
He said the town is looking to be as transparent as possible during the months-long process, which is why town officials have opted to create a new tax district rather than simply increase taxes.
"We want to involve the public. We want to be transparent," Barusch said.
Chad Arnold is a reporter for The Post-Star covering the city of Glens Falls and the town and village of Lake George. Follow him on Twitter @ChadGArnold.
Get local news delivered to your inbox!
Subscribe to our Daily Headlines newsletter.