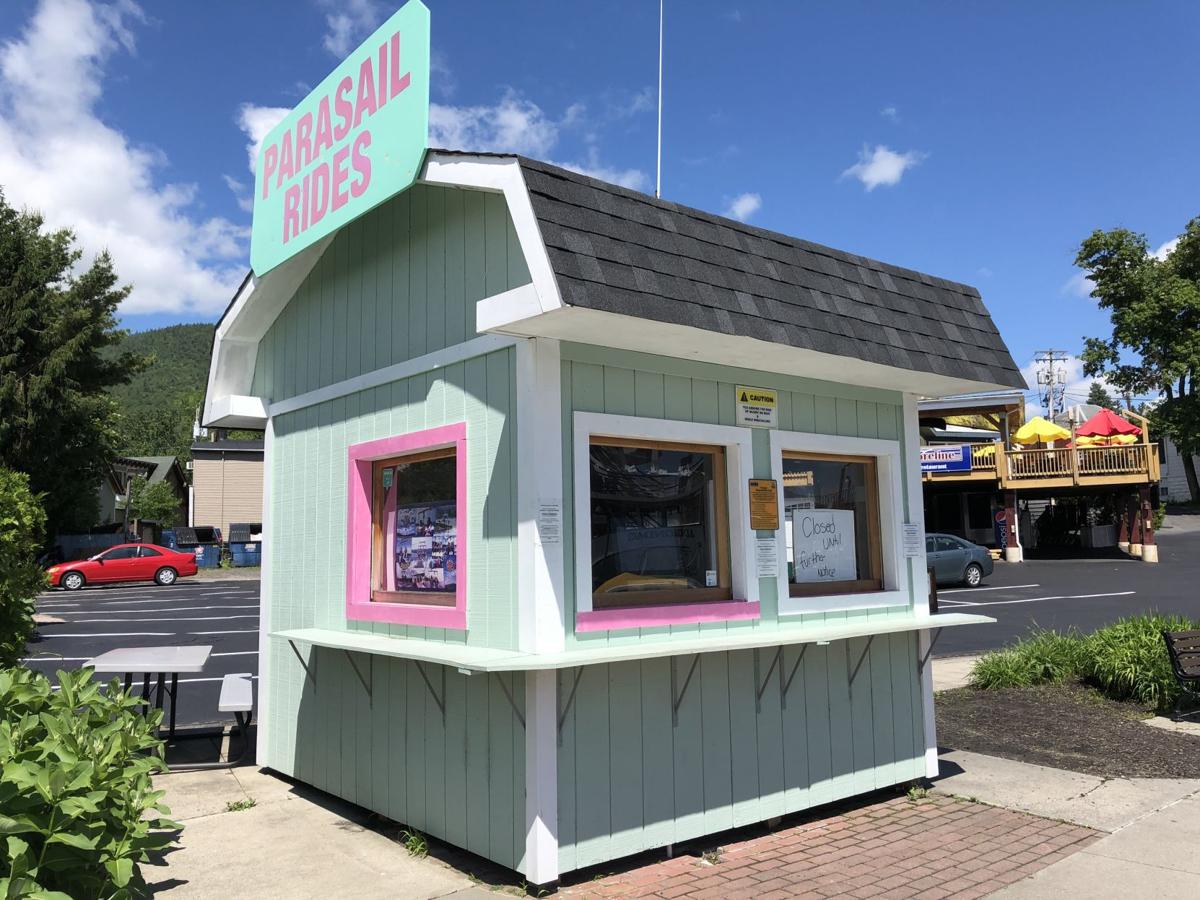 HAGUE — After a man almost drowned in June, the Lake George Park Commission will examine whether parasailing operations need to be under stricter regulations, Chairman Bruce Young announced on Tuesday.
Young appointed an ad hoc committee to look at Lake George's geography and uses and whether its uniqueness warrants "any more severe restrictions other than the national standards upon parasail operations."
The committee was proposed after a 23-year-old New Windsor man fell in the water while parasailing with Pinky's Parasailing and became tangled in the rigging last month. The man, Adrian Robles, survived, but he was pulled from the water unconscious and not breathing.
LAKE GEORGE — The downstate man who nearly drowned after a parasailing accident Saturday on Lake George was in improved condition Monday as po…
"The commission feels that we've been extremely fortunate in the Lake George basin that we haven't had a fatality," Young said. "I would hate to be sitting here a year from now explaining why we didn't look at further restrictions ... if a tragedy occurred."
Young said Lake George is unique not only because of its mountains and different currents, but also the number of recreational activities in the southern basin.
Besides parasailing operations there are kayaks, canoes, motorboats, tour boats and Tiki boats, which Young called "not normal" for other places in the country that operate parasailing businesses.
LAKE GEORGE — An Orange County man was trapped underwater for an undetermined amount of time on Saturday after the rigging of his parasailing …
Young directed the committee to hold a meeting and schedule a hearing to get input from the public and parasailing operators.
Following that hearing, the committee will report to the full commission with any recommendations "as to further restrictions or changing parasail operations on Lake George."
Young appointed Vice Chairman Kenneth Parker to lead the committee and asked him to provide an update to commissioners at next month's meeting.
Get local news delivered to your inbox!
Subscribe to our Daily Headlines newsletter.