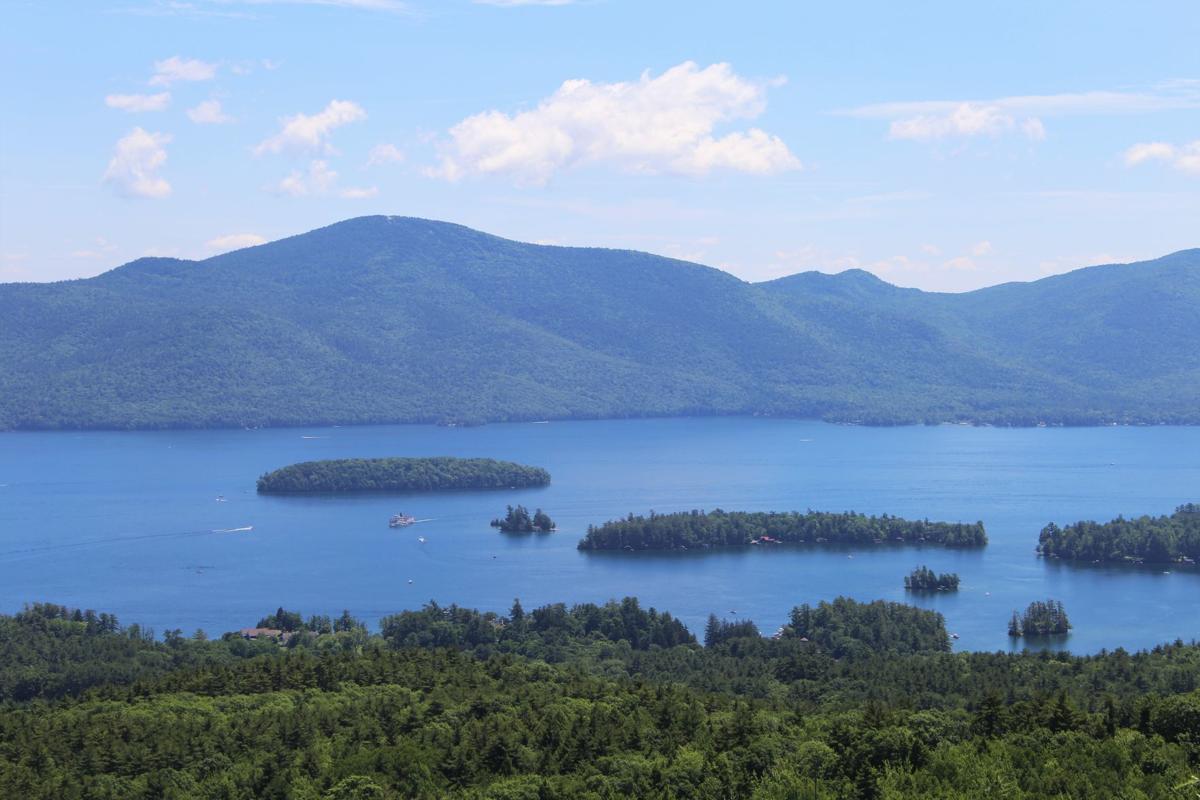 Lake George and its tributaries have been on a state list of impaired water bodies since 2002, but experts have differing views of what should be done about it.
The lake is on the list because it's plagued by sediment pollution, often coming from stormwater runoff and erosion. The state Department of Environmental Conservation said the sediment and silt runoff can impair some recreational uses of the lake, like fishing and boating, by forming deltas at the mouth of several tributaries. This issue isn't new to many of the people working in the lake, and many advocacy groups, state agencies and municipalities have been working to address that problem.
However, water bodies put on the state Section 303(d) List of Impaired Waters are, through the federal Clean Water Act, required to get a kind of pollution map and diet plan called a Total Maximum Daily Load.
A Total Maximum Daily Load, in Lake George's case, would identify how much sediment is polluting it, where it's coming from, and then calculate the "maximum" amount of sediment the lake could handle to meet water quality standards. It then assigns reductions for where that pollution is coming from, which could involve enforcement actions.
Sixteen years later, there's still no daily load plan, and the DEC said there are no immediate plans for one.
"The state and our local partners are undertaking many projects and investing resources that are addressing the primary water quality impairments of erosion and stormwater runoff to the lake," said DEC Regional Director Bob Stegemann. "While these actions are underway and making progress, and others to address Harmful Algal Blooms, there are no immediate plans to undertake a TMDL (Total Maximum Daily Load) for Lake George. DEC will continue to evaluate additional actions in the future as our monitoring efforts continue to track the overall health of the lake."
Every two years the DEC releases a draft update of the impaired list, and this latest one, published on June 20, continues to show Lake George.
Lake George Waterkeeper Chris Navitsky said he has raised the issue about a lack of plan with the DEC before, and he is frustrated the state agency hasn't invested in one.
"We've had discussions and obviously it would be worth bringing litigation over, and we've had those discussions, but we haven't gone there yet because we've been trying to work with them to move to implement better policies," Navitsky said. "But that's always something that is available to organizations and the citizens, to bring that type of an action to make them create a TMDL plan."
The DEC, in response to Navitsky's statement on potential lawsuits, said it does not comment on pending litigation.
Lake George isn't the only water body on a waiting list for a daily load plan (there are about 200 water body segments listed), and it's not the only one to be on the list for over a decade. One of the Finger Lakes, Cayuga Lake, for example, waited 14 years before getting a draft Total Maximum Daily Load plan from the DEC. That was after an approximately four-year, $300 million study of the watershed completed and paid for by Cornell University.
While it's still unclear why there's no daily load plan in the works for Lake George, the DEC said many resources have been invested to address the issue, highlighting funding through the Water Quality Improvement Project Program. The agency added that work had been done in West Brook, Halfway Brook and Prospect Mountain Brook to reduce sedimentation.
Navitsky said the state has invested resources in reducing sedimentation of the lake, but added there are some policies he thinks need work that a daily load plan might address. He said the DEC has allowed dredging projects to remove sediment sources, without addressing the upland problem of where the sediment is coming from. He called dredging a "maintenance activity." The DEC said it did issue permits to the Indian Brook Association for dredging of the Indian Brook Delta in 1987, 1996 and 2015.
The Lake George Association said the impaired listing is a concern, but Executive Director Walt Lender said that it was "really more of a regulatory thing for DEC internally."
"We have just been doing mitigation work to stop any additional sediment from getting into the lake and repair the streams, because the stream banks are getting undercut from these larger and larger rainstorms that we have," he said.
Lender also highlighted how the association partners with landowners in the watershed to plant vegetative buffer strips, create sediment retention ponds, stormwater separators and other practices that might help address the impairment.
Lake George Village Mayor Robert Blais said he was not familiar with the impaired water body list. Town Supervisor Dennis Dickinson said he wasn't sure about it either. Both, however, said the lake has many groups working on water quality issues.
"We're very fortunate, again, we have The Fund for Lake George, the Lake George Association, the Lake George Land Conservancy," Dickinson said. "They're dedicated to maintaining and improving the health of the lake. ... We're working on it."
Get local news delivered to your inbox!
Subscribe to our Daily Headlines newsletter.