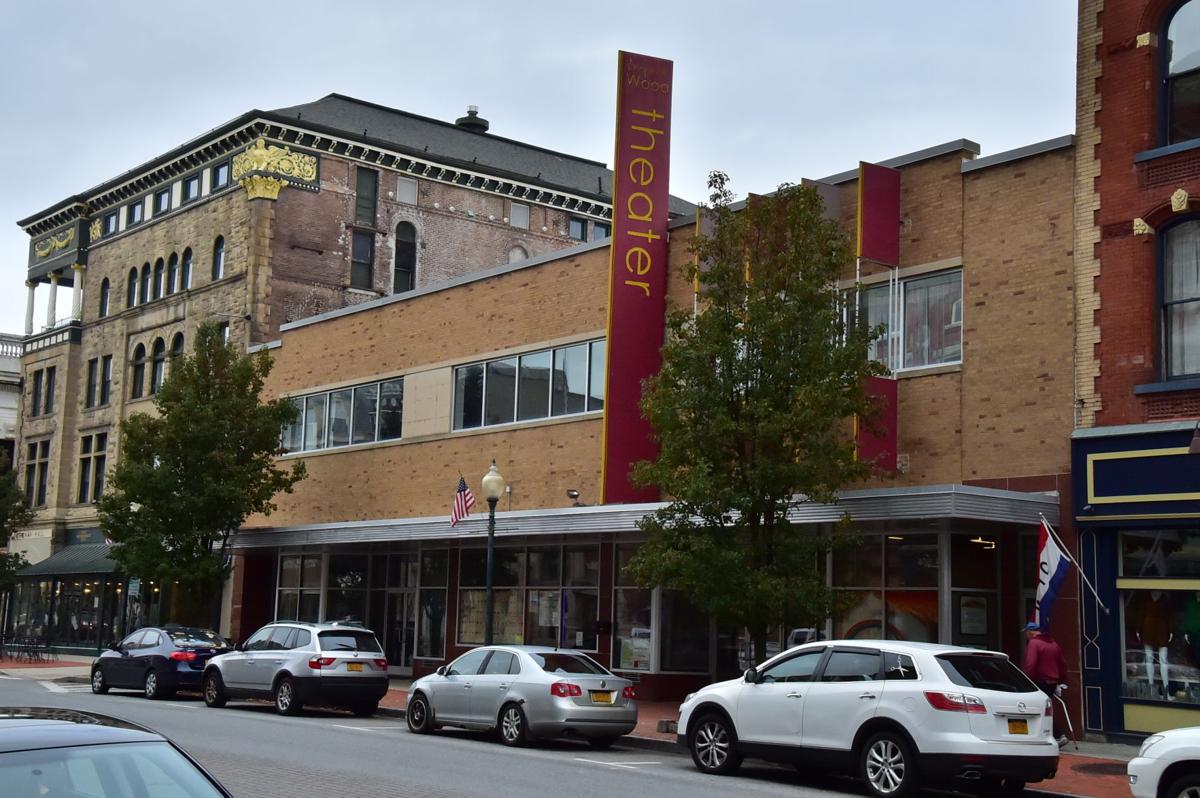 GLENS FALLS — The Lake George Dinner Theatre is coming to Glens Falls.
For the first time since 1976, the nonprofit theater organization will leave its home at the Holiday Inn Resort in Lake George and host a series of shows at the Charles R. Wood Theater in downtown Glens Falls beginning Aug. 26 through Sept. 19.
The decision to relocate was made due to uncertainties surrounding the COVID-19 pandemic, said Jarel Davidow, artistic director of the Lake George Dinner Theatre.
"We look forward to returning to our home of 45 years next season, but in the meantime we knew we wanted to provide hilarious theater for our loyal patrons," Davidow said in a statement. "Partnering with the Charles R. Wood Theater provided the perfect opportunity."
The theater organization is planning to present the off-Broadway hit comedy, "Buyer & Cellar" along with "curated culinary experiences," according to a news release.
The 90-minute show tells the story of a struggling Los Angeles actor recently fired from Disneyland. He eventually finds himself in the basement of Barbra Streisand's Malibu home curating her personal and private shopping mall where an unlikely friendship is born.
The show will be directed by Davidow and star Shayne David Cameris.
When purchasing a ticket, attendees will have the option to make a reservation at one of four participating downtown restaurants or buy a ticket for the show only.
Farmacy Restobar will be offering a three course pre-fixe menu based on availability of fresh and local ingredients. Morgan & Co. will also be offering a three course pre-fixe menu featuring four entrée choices.
Also participating are Downtown Social and Gourmet Café. Both restaurants will be offering a 10% discount to anyone attending the shows.
Gourmet Café does not require reservations. The three other restaurants will be accepting reservations for theater patrons at the point of ticket sale to ensure everyone gets seated.
Emily Murphy, executive director of the Charles R. Wood Theater, called the event a "wonderful opportunity" to partner with downtown restaurants.
"We are just so thrilled to work with the Lake George Dinner Theatre and to help them forge on with a season under the circumstances," she said.
"Buyer & Cellar" will run Thursdays, Fridays and Saturday at 7:30 p.m. and Saturday and Sundays at 2 p.m. from Aug. 26 through Sept. 19.
Tickets can be purchased by calling the Wood Theater box office at: 518-480-4878. To purchase tickets online and review menu options, visit: www.woodtheater.org/lgdt.
Chad Arnold is a reporter for The Post-Star covering the city of Glens Falls and the town and village of Lake George and Washington County government. Follow him on Twitter @ChadGArnold.