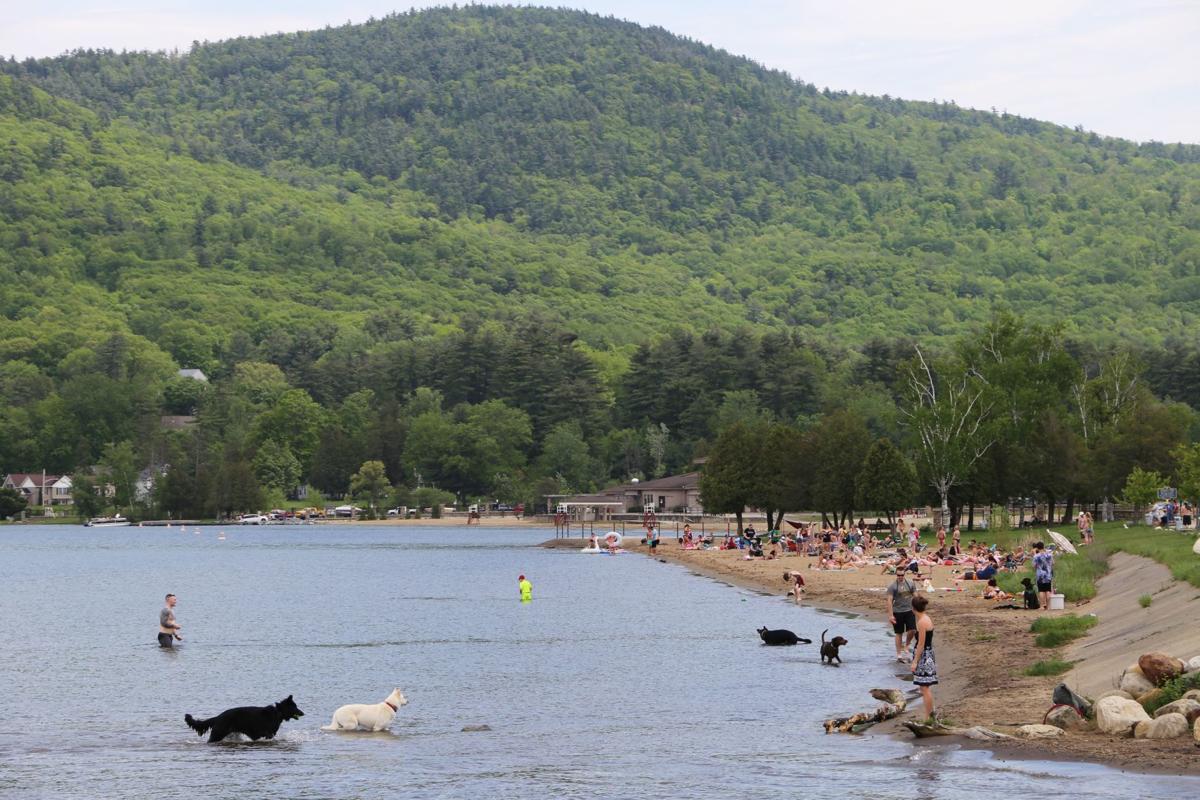 LAKE GEORGE — The town of Lake George is being awarded state funding for much-needed improvements to its sewer lines and other wastewater infrastructure.
Gov. Andrew Cuomo announced Friday that the town will receive $343,000 through the Environmental Facilities Corp. as part of the state's $2.5 billion investment in the Clean Water Infrastructure Act. The funding will help with repairs and upgrades to prevent wastewater overflows and leakages that harm the environment.
It's a project that officials hope will address closures of Million Dollar Beach, which experienced elevated bacteria levels, including E.coli, in 2016 and 2017.
The state Department of Environmental Conservation initiated an investigation into the source of contamination. High bacteria levels were found near the confluence of East Brook. DEC and partners conducted multiple field surveys and collected water quality samples to isolate hot spot areas and focus on follow-up infrastructure investigations, according to a release.
A number of defects were discovered in numerous pipe segments, manholes and the pump station near Lake George and Million Dollar Beach.
In 2017, the state awarded $245,000 in Water Quality Improvement Project grants to help address the deficiencies. The new funding awarded Friday will also help address these needed repairs.
"The Town is very thankful to Governor Cuomo for this grant, providing our town the resources to do critical repairs to the Caldwell Sewer District at the south end of the lake," said Supervisor Dennis Dickinson, in a release. "Securing this grant exemplifies the strong partnership we hold with the state to protect the waters of Lake George and the public's enjoyment of Million Dollar Beach."
The beach is now open from 8 a.m. to 8 p.m. daily through Labor Day. Lifeguards are on duty from 10 a.m. to 6 p.m. Saturday and Sunday through June 10, and 9 a.m. to 7 p.m. daily starting June 16.
Swimming is permitted only when the water temperature is at least 65 degrees. The boat launch is open daily during the boating season.
Get local news delivered to your inbox!
Subscribe to our Daily Headlines newsletter.