WHITEHALL — A calf was just born Tuesday morning on the Hollister Brothers Farm.
John Hollister picked it up and carried it under the afternoon sun to its own hutch, while its mother sauntered up the hill off of Hollister Road to get some dinner with the rest of the cows.
Another cow waited in the back barn, her belly sagging with the weight of a baby that Brian Hollister said would probably be born any time now.
They're some of the last generation of calves that will be born under the Hollister Brothers Farm, as John, Brian and David Hollister have all decided to sell the family business. It's a legacy that has lasted 231 years.
"It's just the price of milk, our age, ability to keep up with all of this stuff," David said, standing next to a piece of equipment used to chop corn, which he was trying to fix. "None of the kids want it, so we just figure it's time to move on to something different."
The main portion of the dairy farm, 219 acres, is listed for sale on NY & VT Real Estate Co. for $950,000. The price does not include cattle or equipment. The brothers said neighbors have bought some acreage to protect their own adjoining properties from development. The farm includes other satellite fields, too, which are up for sale, to make a total of 545 acres.
The brothers want to stay in their respective homes and increase their lot sizes, but for the most part, the farm that has been in the family since 1787 will be turned over to new hands.
Its history stems back to Revolutionary War times, John said, when soldiers were gifted land for fighting the English. A soldier with the last name of Cogswell started farming the land. He married a woman with the last name of Hollister, and it's been the Hollister Farm ever since.
Times were different, David said, when his father, Herman Hollister, and uncle, Myles Hollister, ran the place. If a tractor needed new tires, they didn't buy new tires. Instead, they traded it in for a new tractor.
"The money was there," David said. "And today, it's just not."
The brothers pointed out how the cost of milk has not increased since the 1980s, but the cost of production has. Their equipment is getting old and needs replacing. With their approximately 90 milking cows, they can't keep up with the production, too, of larger factory farms.
"It's the big fish eating the little ones," Brian said.
Currently their milk gets distributed by the St. Albans Cooperative Creamery out of Vermont, going to East Greenbush where it becomes Garelick Farms milk. John said their cows produce about 13,000 pounds of milk every other day. That's a little more than 750 gallons per day. The brothers talk about "drowning" in milk and "getting rid of it."
Farm business plans are problematic, David added, because farmers are told what they're going to pay for their equipment and also told what they're going to get for their milk.
For 231 years it worked, but with Brian at age 56, David at age 61 and John at age 63, they're not looking to change business methods now.
They have enough feed for their cows for another year, David said. They'll continue farming until then, or until the place is sold. Then they'll sell off their cows and equipment.
While they don't know what will happen to the land, David said he will be approaching state representatives after Election Day to see if the state would be interested in turning a portion of the land into a park. One hillside, he said, has views of eastern and western Vermont, and on clear days one can even see Whiteface Mountain.
He'd prefer to see it protected from development, but it's up in the air.
"It's sad, but what are you going to do?" David said. "You have to make business decisions. You can't use your heart to make these kinds of decisions. You have to use your head, and your head says, 'It's time to get out.'"
"They're sad, but I'm excited," John called, from the front door of the barn. "There's something else to look forward to. I don't know exactly what yet."
Hollister Brothers Farm
Hollister Brothers Farm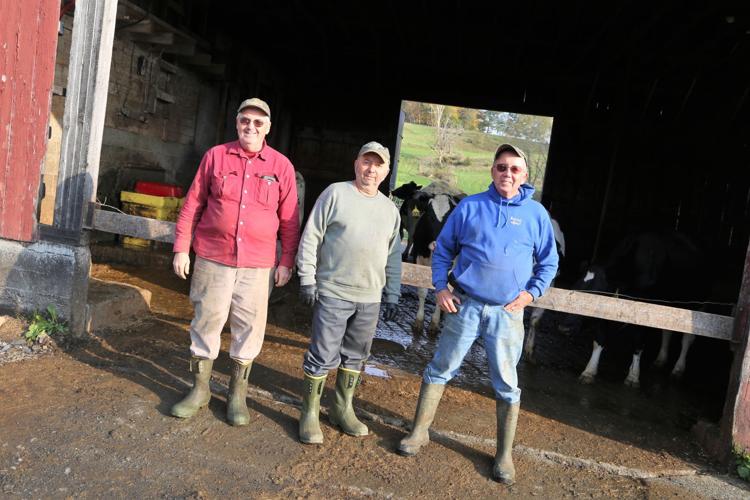 Hollister Brothers Farm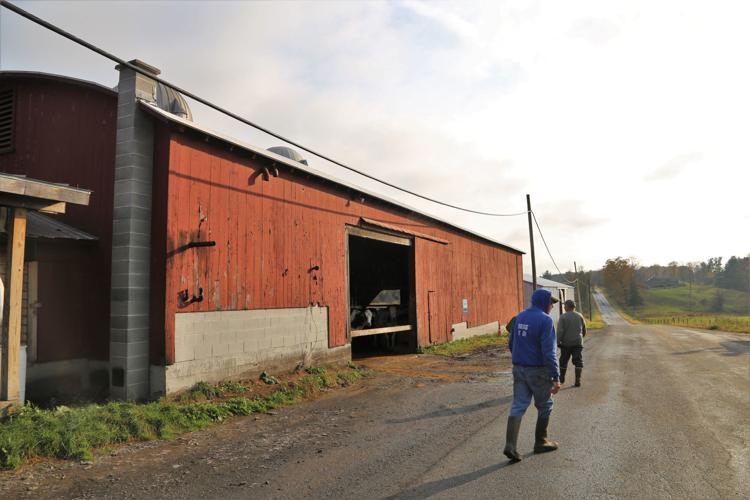 Hollister Brothers Farm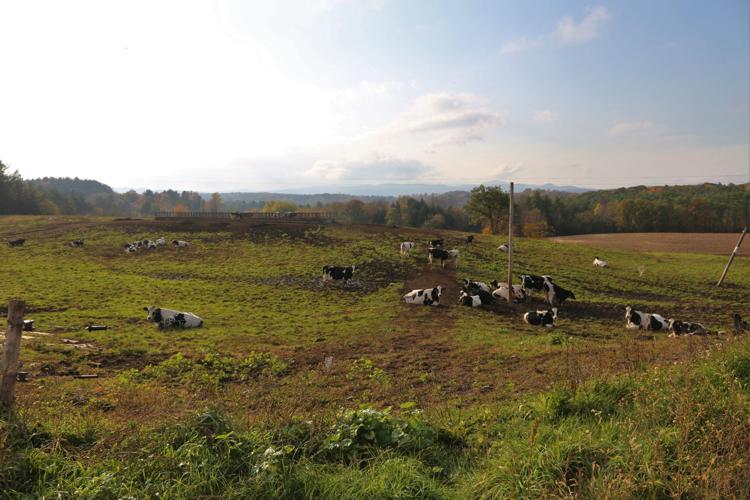 Hollister Brothers Farm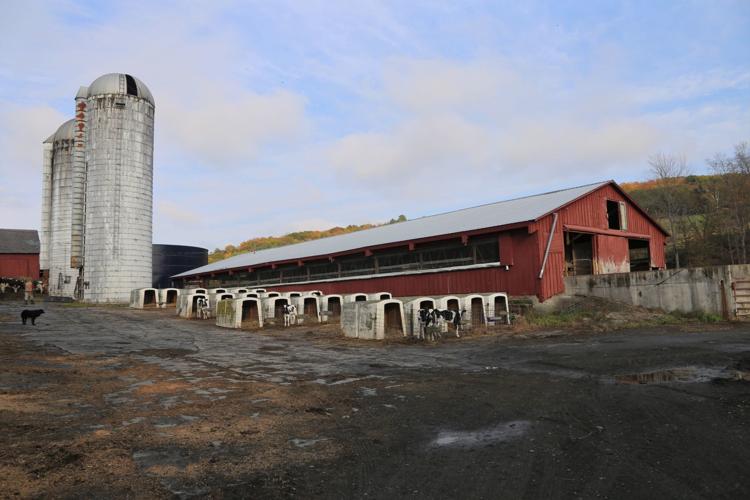 Hollister Brothers Farm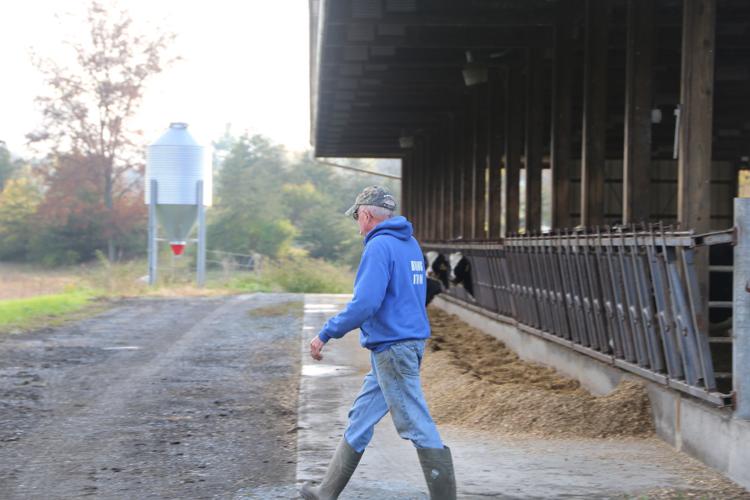 Hollister Brothers Farm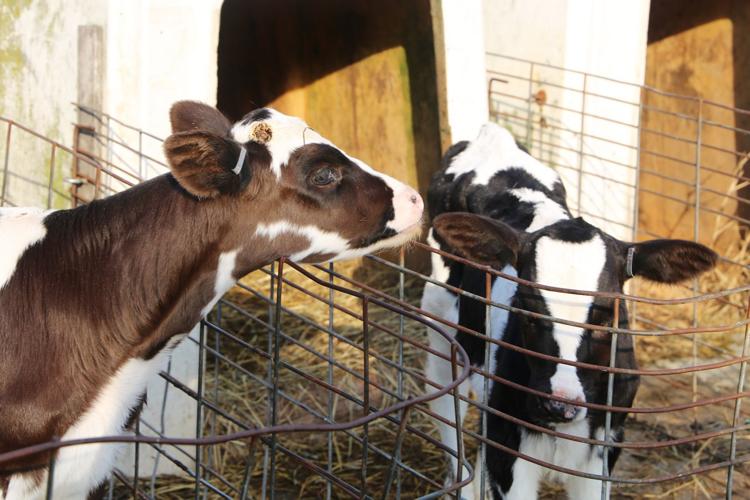 Hollister Brothers Farm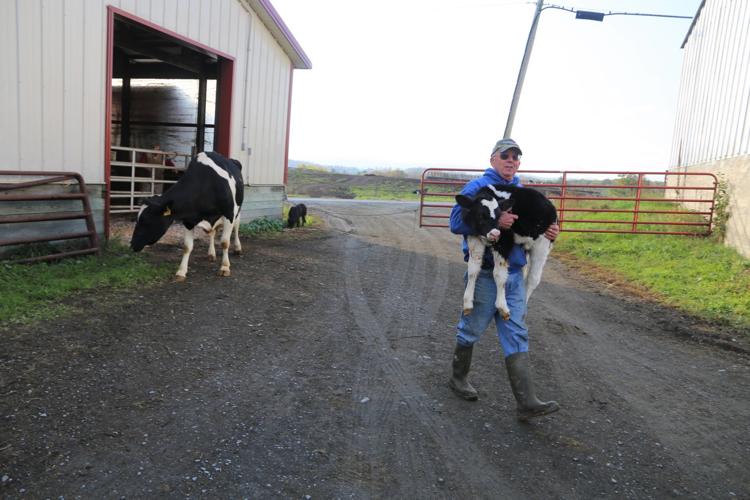 Hollister Brothers Farm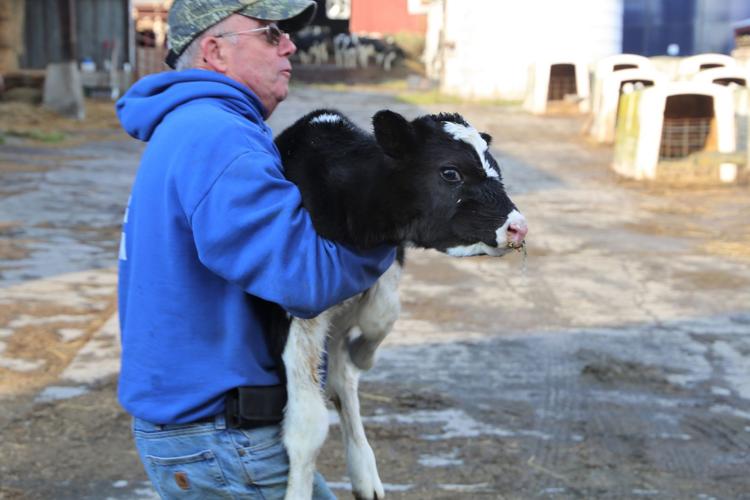 Hollister Brothers Farm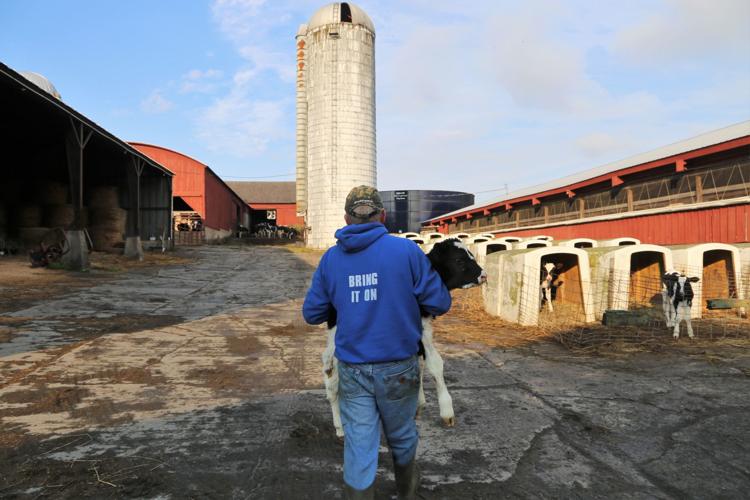 Hollister Brothers Farm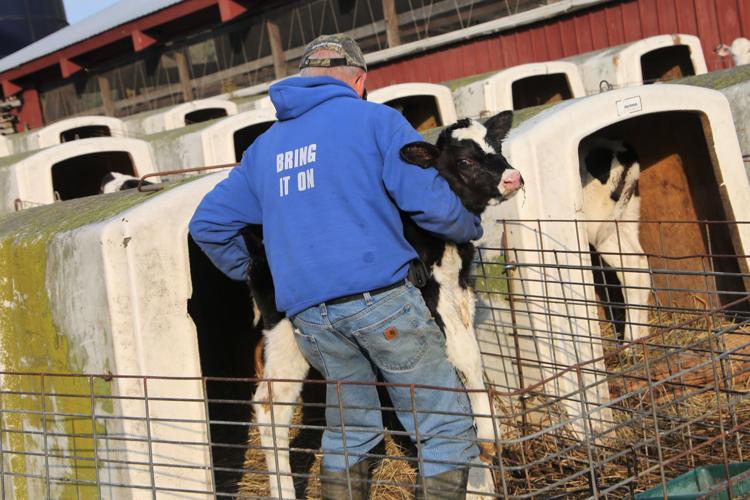 Hollister Brothers Farm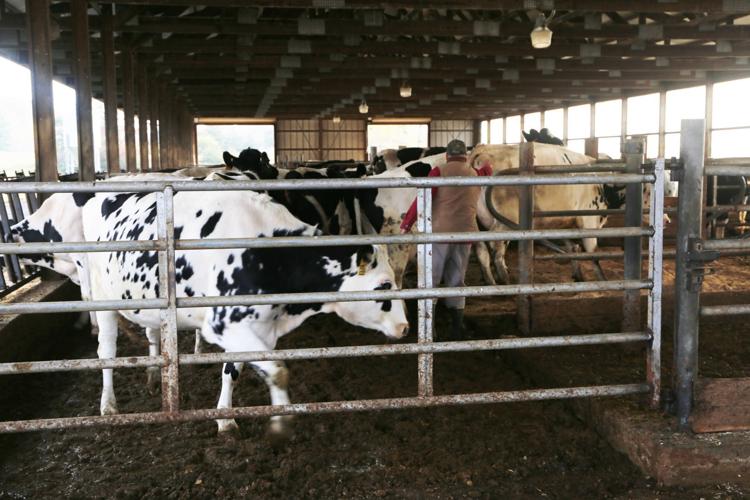 Hollister Brothers Farm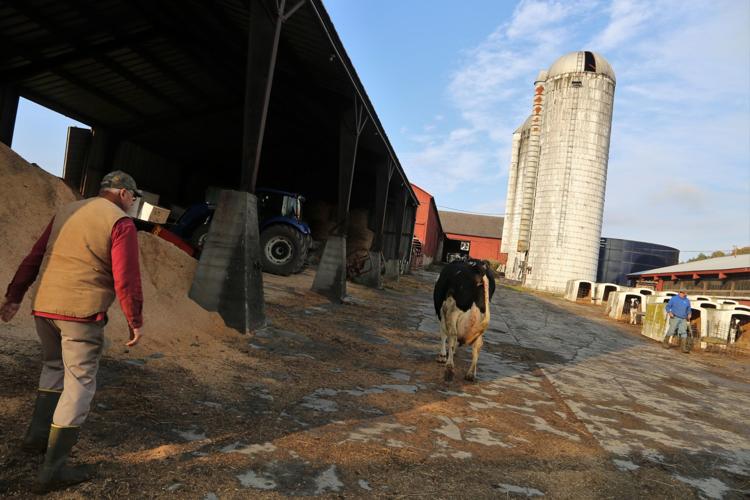 Selling the farm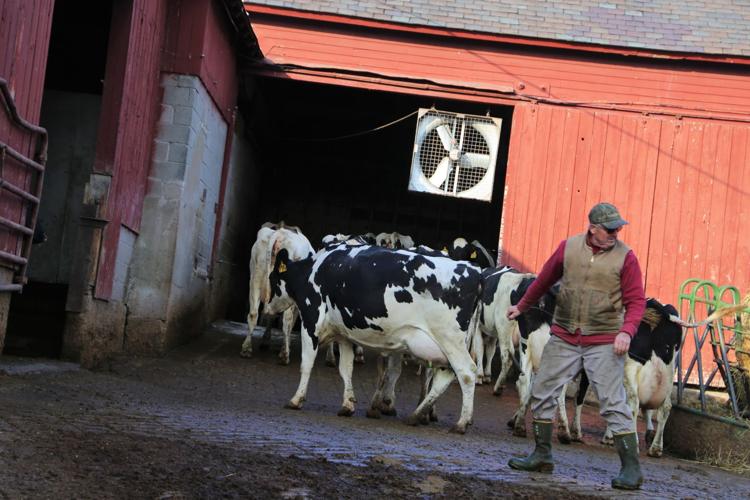 Hollister Brothers Farm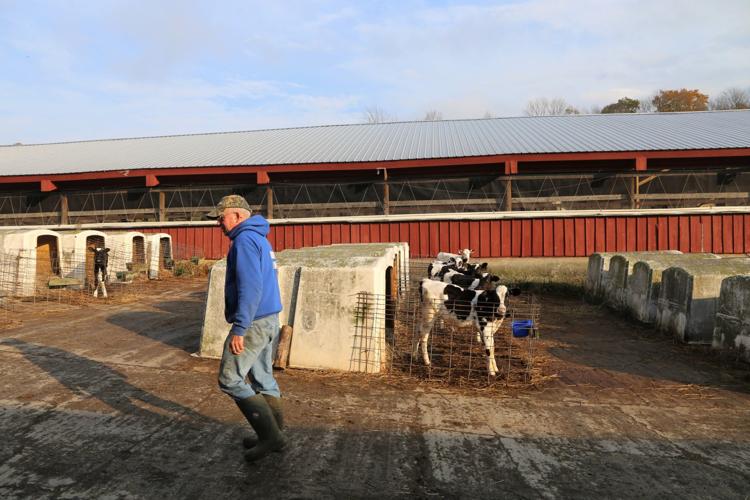 Hollister Brothers Farm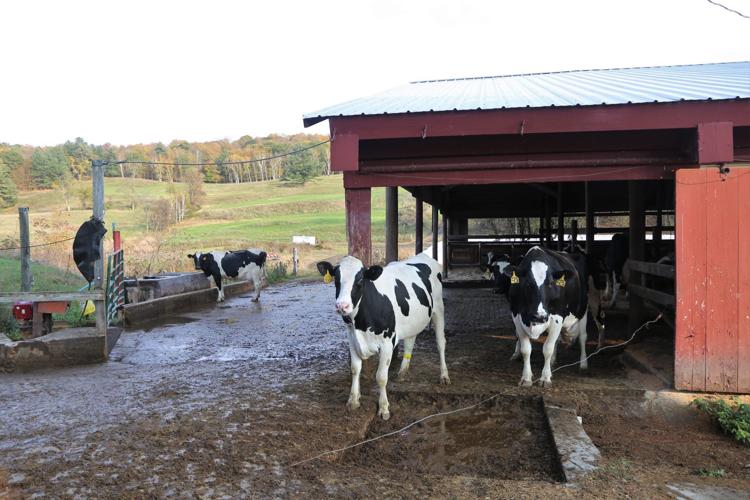 Hollister Brothers Farm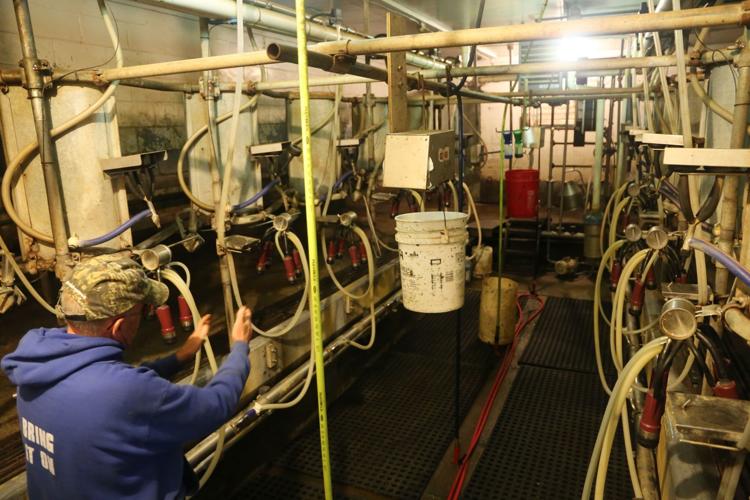 Hollister Brothers Farm