ALBANY — The illegal immigrant who shot and killed a man through a Wilton motel wall has been sentenced to a federal prison term to follow his state prison sentence.
Daniel A. Salas-Miranda, 41, will spend 2 years in federal prison for illegally re-entering the United States from Mexico after he had been deported. That is the maximum for the felony charge of re-entry of a previously removed undocumented person.
Salas-Miranda is a native of Mexico who had been deported numerous times before he was arrested for the October 2018 killing of Michael J. Kornacki in his room at Crest Inn & Suites on Route 9 in Wilton.
Kornacki was shot and killed when a drunken Salas-Miranda fired a 9mm handgun through a wall in his motel room. Kornacki was not found for several days, and State Police eventually determined that a gunshot that penetrated a wall ricocheted and killed him.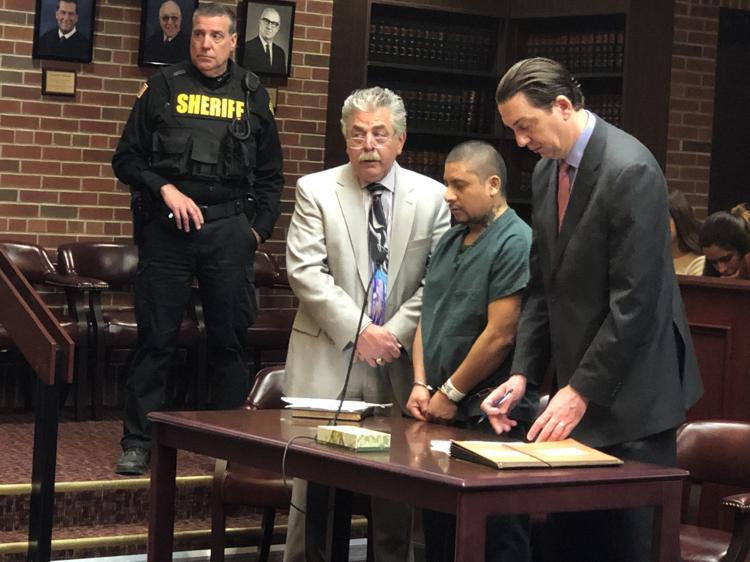 You have free articles remaining.
Salas-Miranda pleaded guilty last year to felony counts of criminally negligent homicide and criminal possession of a weapon, which resulted in a 10-year prison sentence to be followed by 5 years on parole.
He is serving that prison term at maximum-security Downstate Correctional Facility and is eligible for release in 2027. After that release, he will be taken to federal prison, and when he completes that term he will be deported again.
Salas-Miranda had been staying in the region to work for an unspecified paving company.
His lawyer, federal Public Defender Lisa Peebles, wrote in court records that Salas-Miranda left "desperate" times in Mexico to look for work, and has had issues with alcohol addiction.
"He mishandled the gun, and it discharged, piercing the wall of his hotel room, striking and killing another person," Peebles wrote. "Mr. Salas-Miranda had no idea that a person was harmed. He had no intention of harming anyone. He is wracked with guilt over the decedent's death and the decedent's family's loss. He will live with that guilt forever."
Assistant U.S. Attorney Edward Grogan, though, wrote in a pre-sentencing memorandum that Salas-Miranda had at least eight prior arrests, including one for a gunpoint robbery in New York City, three pending court bench warrants in New York and New Jersey (one of them for the 2000 robbery) and has used various aliases over the years.
"The defendant is an alien with no permission to be in the United States who has repeatedly violated the immigration laws of the United States as well as the criminal laws of several states," Grogan wrote. "The defendant has never lawfully entered the United States. The defendant has never had the authority to work in the United States."
Don Lehman covers police and court matters, Warren County government and the outdoors. He can be reached at 518-742-3224 or dlehman@poststar.com