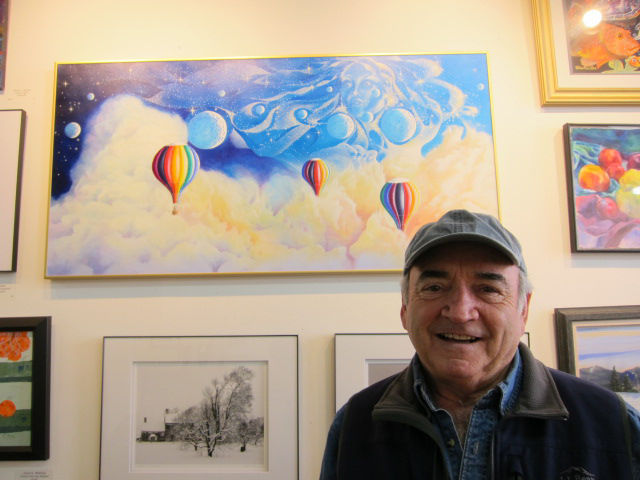 GLENS FALLS — NorthCountryARTS has opened its "Holiday Spirit" exhibit in its gallery at The Shirt Factory, and the artist who garnered the People's Choice Award at the opening has his studio just upstairs.
The gallery is located in the Shirt Factory's Suite 114 at 71 Lawrence St., and the show runs through Jan. 14.
Mike Huskie's oil painting "We're Not in Kentucky Toto" won the People's Choice Award. This is the second time Huskie, whose studio is in The Shirt Factory, has won the People's Choice award. His painting, "Earth Sperm," also won first place at NCA's 2016 Juried Show chosen by Hyde Collection Director Erin Coe.
The exhibit displays multi-media works by NorthCountryARTS members.
NorthCountryARTS is a non-profit cultural organization established in 1971 for artists, artisans and people interested in the arts.