A panel of local officials and health experts will discuss air pollution and human health at a public meeting from 6:30 to 8:30 p.m. Monday, June 10, in the Christine L. McDonald Community Room of Crandall Public Library.
The event is organized by the Clean Air Action Network, a grassroots air quality organization led by Tracy Frisch.
David Carpenter, head of the University of Albany's Institute for Health and the Environment, will be the featured speaker, according to a news release. In the past, Carpenter was the director of the Wadsworth Center for Laboratories and Research for the state Department of Health. He has studied PCBs and air pollution and how they affect human health, the release added.
There will also be a panel moderated by Bill Throop, former provost of Green Mountain College.
GLENS FALLS — A national environmental advocate took a look at air-quality data available in the Glens Falls region, and said of the top three…
Frisch said the panel will ask questions of Carpenter. Members include Warren County Supervisor Claudia Braymer, South Glens Falls Mayor Harry Gutheil and Bill Brender, a local doctor. Frisch said the panel members are people who have expressed concerns about local air pollution.
The Clean Air Action Network plans to invite all city, town and village officials, mayors and supervisors in the immediate area, she added in an email.
The public will have the opportunity to ask Carpenter questions.
This is the second public talk the group has hosted. The first, held on May 6, featured a national air quality advocate, Mike Ewall. For more information, contact Frisch at 518-692-8242 or email tracy.frisch@gmail.com or gfnycaan@gmail.com.
Grant funds will help study Lake George
The International Paper Foundation awarded the Lake George Association $1,540 to go toward the Citizen Statewide Lake Assessment Program, according to a news release.
The program is a citizen science effort managed by the state Department of Environmental Conservation and the state Federation of Lake Associations. Volunteers help collect data about their assigned lake, which is used to help identify potential water quality problems and changes, and educate the public about lake conservation.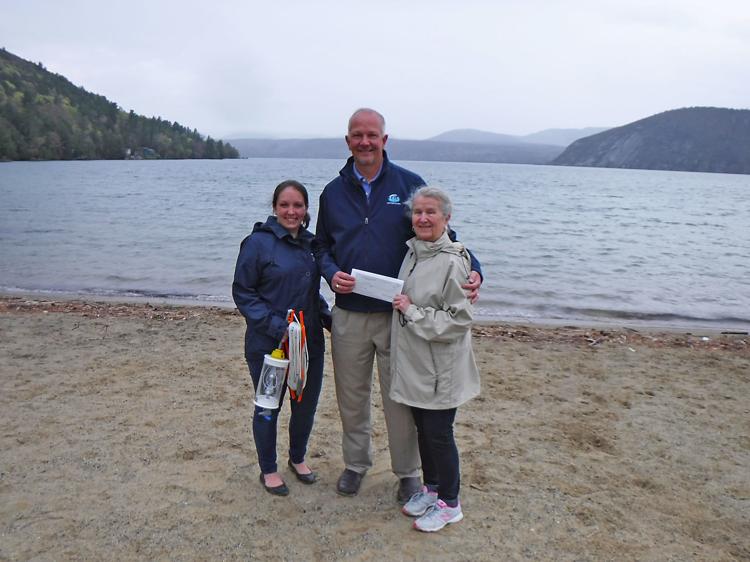 "Each time we sample, we get a glimpse of human and natural influences on our 550 billion-gallon lake, which helps the management process and informs decisions about how best to protect the water," said Kristen Wilde, education director of the Lake George Association, in a news release.
Volunteers visit the same site on the lake every other week, eight times between June and October. They conduct tests to see how clear the water is, analyze water samples for certain chemicals and monitor the conditions of Lake George. The research has been going on since 2004.
Walt Lender, executive director of the Lake George Association, thanked the International Paper Foundation for its support. Part of the funds will also go toward buying a new water sampler bottle.
Lannon joins The Fund for Lake George
You have free articles remaining.
Venetia Lannon, former state deputy secretary for the environment, has joined The Fund for Lake George's board of trustees, according to a news release.
Lannon, who had overseen the state Department of Environmental Conservation, the Office of Parks, Recreation & Historic Preservation, the Environmental Facilities Corp. and the Adirondack Park Agency, left her state post in November 2018. She worked for the state since 2011.
Now, she is a vice president for Matrix New World, an environmental engineering firm out of New York City. She works on climate adaption services.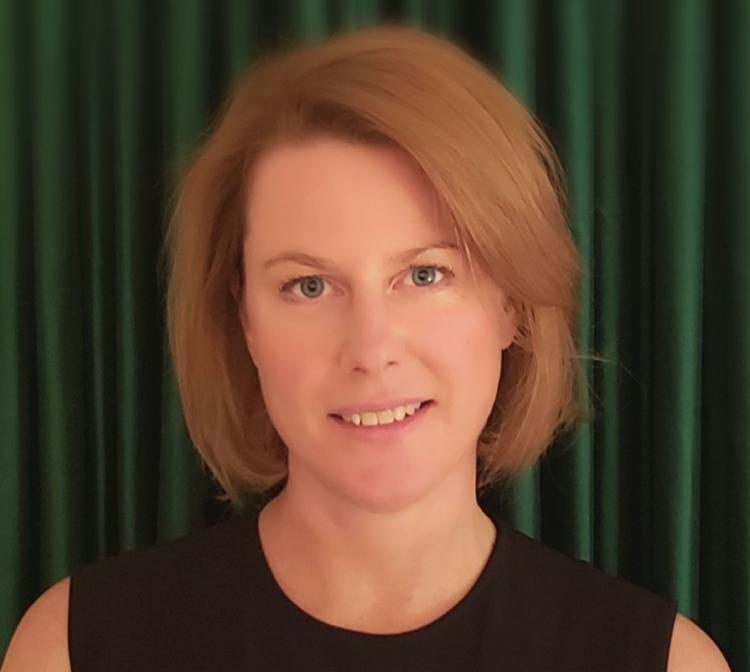 The fund's chairman, Jeff Killeen, called Lannon "a powerful addition to our board."
Lannon said she was struck by the threats facing Lake George, including road salt, aging septics and wastewater treatment plants and invasive species. She said in a news release that she is excited to be part of The Fund's work partnering with local businesses and municipalities.
"It's one of the most majestic and magical places in New York state," Lannon said of the lake.
Researchers are looking for shoreline dock owners around Lake George to participate in an algae study, which could help identify where excess …
More educational environmental talks, workshops
The Warren County Soil and Water Conservation District will host two events to teach participants how to identify and properly remove invasive species, as well as how to prevent their spread.
District Manager Jim Lieberum said the hope is to raise awareness of aquatic and terrestrial invasives among people who hike, bike, fish and hunt but may not necessarily live on a water body.
The program will be held from 1 to 3 p.m. Wednesday, June 12, at the Westbrook Conservation Initiative, 14 West Brook Road, Lake George and from 10 a.m. to noon, Saturday, June 14, at the Gurney Lane Recreation Area, 118 Gurney Lane, Queensbury.
Space is limited and reservations should be made by June 7. Contact Maren Alexander at marenalexander@nycap.rr.com or call (518) 623-3119.
Lieberum will speak at another event called, "Preserving Our Adirondack Lakes."
That will be held at 7 p.m. Thursday, June 13, at the Hadley-Luzerne Public Library, 19 Main St., Lake Luzerne.
Lieberum will cover the challenges of development, pollution, invasive species and overuse in watersheds. The program is free and open to the public and is funded in part by Warren County, the Town of Lake Luzerne, the Town of Hadley and donations.