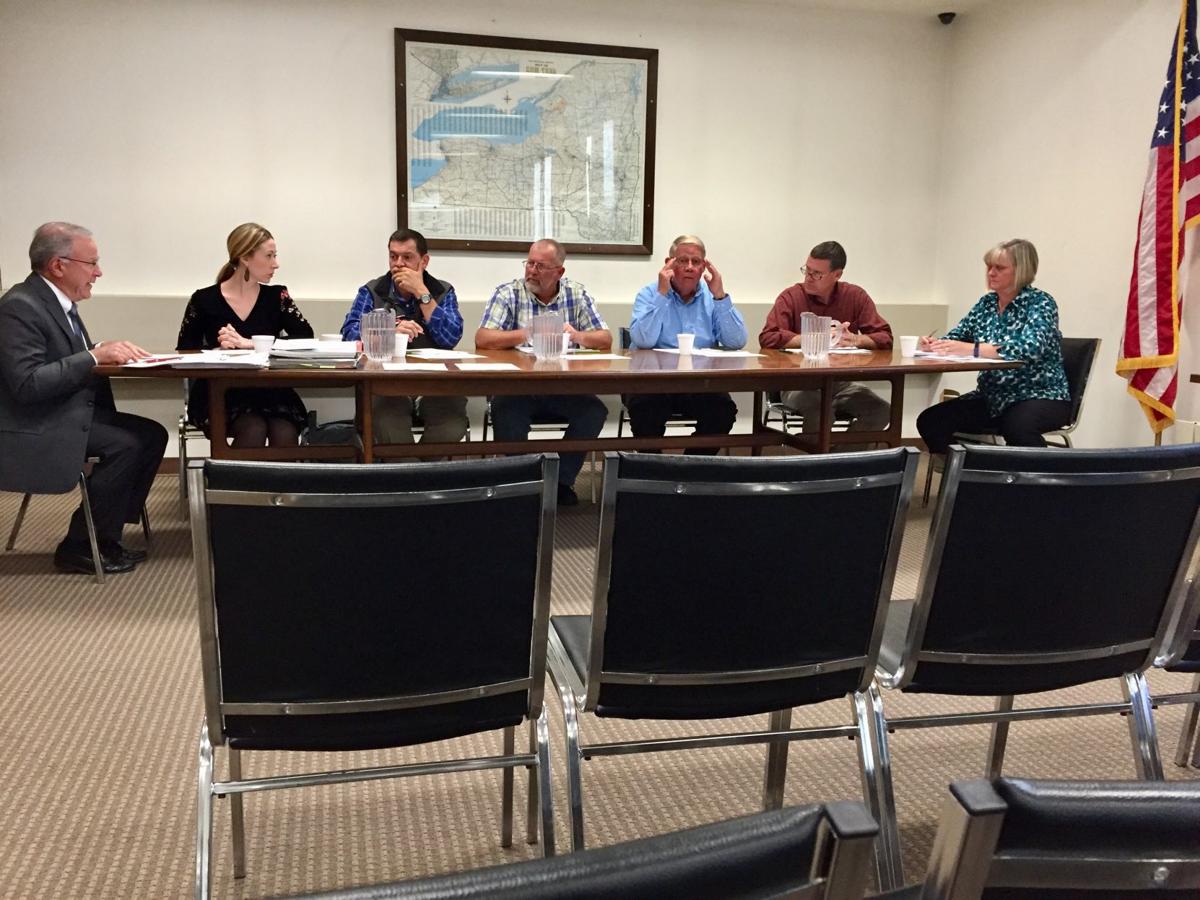 HUDSON FALLS — The Village Board and the Kingsbury comptroller are trying to figure out why some fines from tickets issued by village police have not made their way to the village's accounts.
The village dissolved its court in 2016, and Kingsbury Town Court took over. Village Clerk Ellen Brayman said Monday night at the Village Board meeting she received little revenue since 2016. That concerned her, board members and Police Chief Scott Gillis, because Gillis said his department had written a number of tickets for village violations, ranging from parking to open containers.
For example, the department wrote 104 tickets in February, but Gillis said Kingsbury only had records of one ticket.
Deputy Mayor Bob Cook was particularly vexed by the discrepancy, which he argued has been a problem for the last three years. He said the state and town seem to be collecting revenue on village tickets, while "the village is getting zip."
Cook suggested having the village hire a part-time judge to handle village matters.
Brayman said the village was told from the start of its court dissolution that it would receive revenues from certain tickets written in the village, and said it would be going backwards to "start up a court again to get what we're supposed to be getting."
HUDSON FALLS  Four years after a state study suggested that having a separate court system amounted to "double-taxing" of village taxpayers, …
The court was originally dissolved after a state report that said having a town and a village court caused double-taxing of village residents. Kingsbury Comptroller Rebecca Pomainville said Tuesday she believed some of the past collections for the village were not separated out, but she was still investigating the matter. Pomainville is new to the position, recently replacing retired Comptroller Mary Ordway.
When village police write a ticket, Pomainville said, it goes to the Kingsbury court clerk. She collects payments and then sends out a monthly report.
The state Comptroller's Office reviews the report and stipulates to Pomainville how to distribute the funds.
But not everyone pays their tickets, which village officials acknowledged Monday. They still felt the records discrepancy was too high.
Pomainville said she has been in touch with the state Comptroller's Office on the matter and plans to report to the Town Board on Monday with more information.
Kingsbury Supervisor Dana Hogan said he wasn't sure if the town or state needed to provide a reimbursement to the village, but the town is looking into it and will get it corrected.
The Town Board meets at 7 p.m. on Monday, Sept. 16 at the Town Hall, 6 Michigan St.
Get local news delivered to your inbox!
Subscribe to our Daily Headlines newsletter.