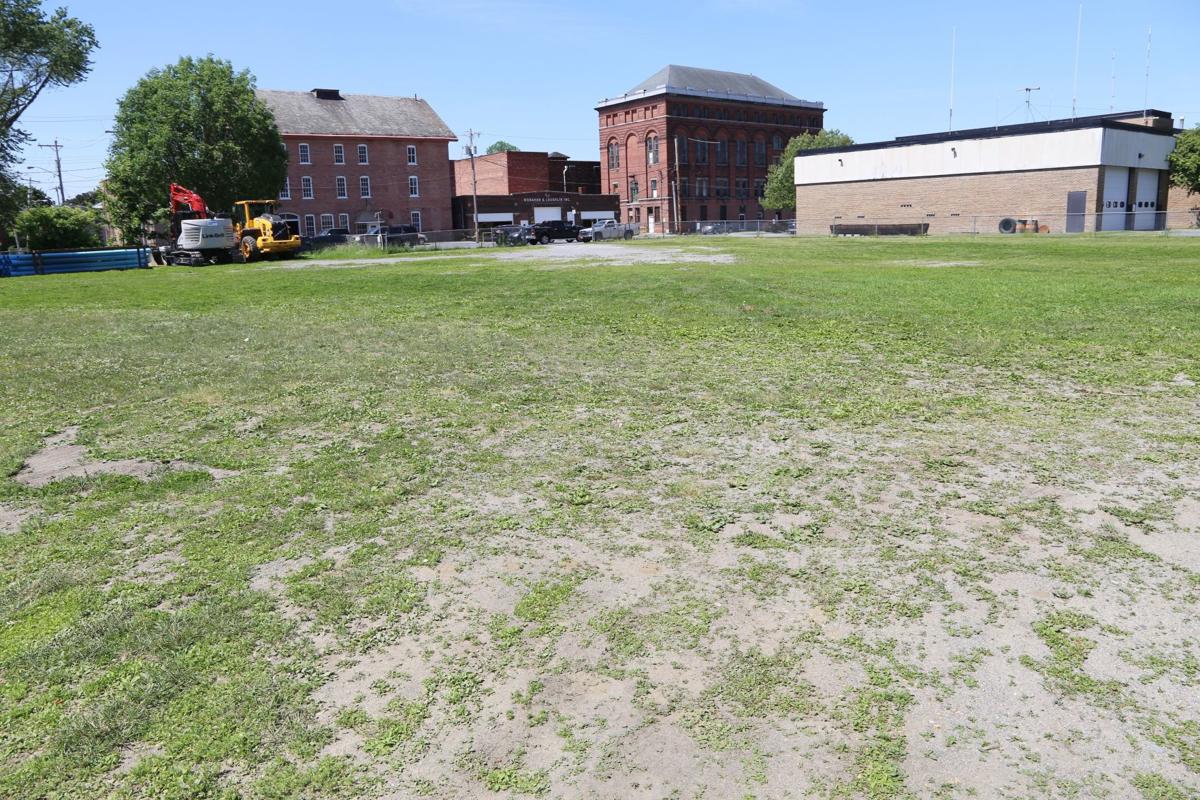 A project to bring more green infrastructure, parking and a safer traffic flow to the Paris Park area will receive $725,000 in funding, and water lines will be replaced at Clark, School and Union streets for $750,000.
Deputy Mayor Robert Cook was pleased with the news. It's the village's third successful grant application to replace water lines in the village, he said.
GLENS FALLS — Money to construct a new parking garage on South Street and a new hotel at Gore Mountain, and to clean up a demolished building …
During a previous water line installation project, Cook said one of the workers showed him a piece of the old line they were replacing. It was a cast iron pipe, about 4 inches in diameter, and 3 inches were clogged with rust and sediment.
"We're dealing, in some cases, with water lines over 100 years old," Cook said. "So these are wonderful projects. ... You don't want to get to the point where you've lost water pressure, or it becomes a public safety issue, and it hasn't, but that's because our water department has really kept up with maintenance of the system, and we've been very aggressive about going out and finding these grants so we can replace those old water systems and water lines."
Millions of dollars to upgrade wastewater and water systems are headed to this region through funding for the governor's Regional Economic Dev…
The new project on Clark, School and Union streets will not only replace water lines but include work on the streets and sidewalks.
You have free articles remaining.
Cook was also excited about the Paris Park project getting funding. The village has applied for a grant for this before, but was unsuccessful in the past.
"We have very little public parking, off-street public parking, and we're seeing a real renaissance in our downtown," Cook said.
He pointed to the Masonic building, which is expected to house new office space. The Strand Theater brings in several hundred people for performances, and the old courthouse is also undergoing renovations.
HUDSON FALLS — More parking and upgraded green space could be coming to Hudson Falls.
The parking lot will include porous pavement and other green infrastructure improvements, which will help divert stormwater runoff out of the village's sewer system and reduce the number of combined sewer overflows.
The renovation of the Paris Park area will also include a redesign of the traffic pattern on Clark Street. Cook said, with the kindergarten's drop-off and pick-up point there, it can get very congested and is not safe.
"(The project) will make the traffic flow safer," he said.