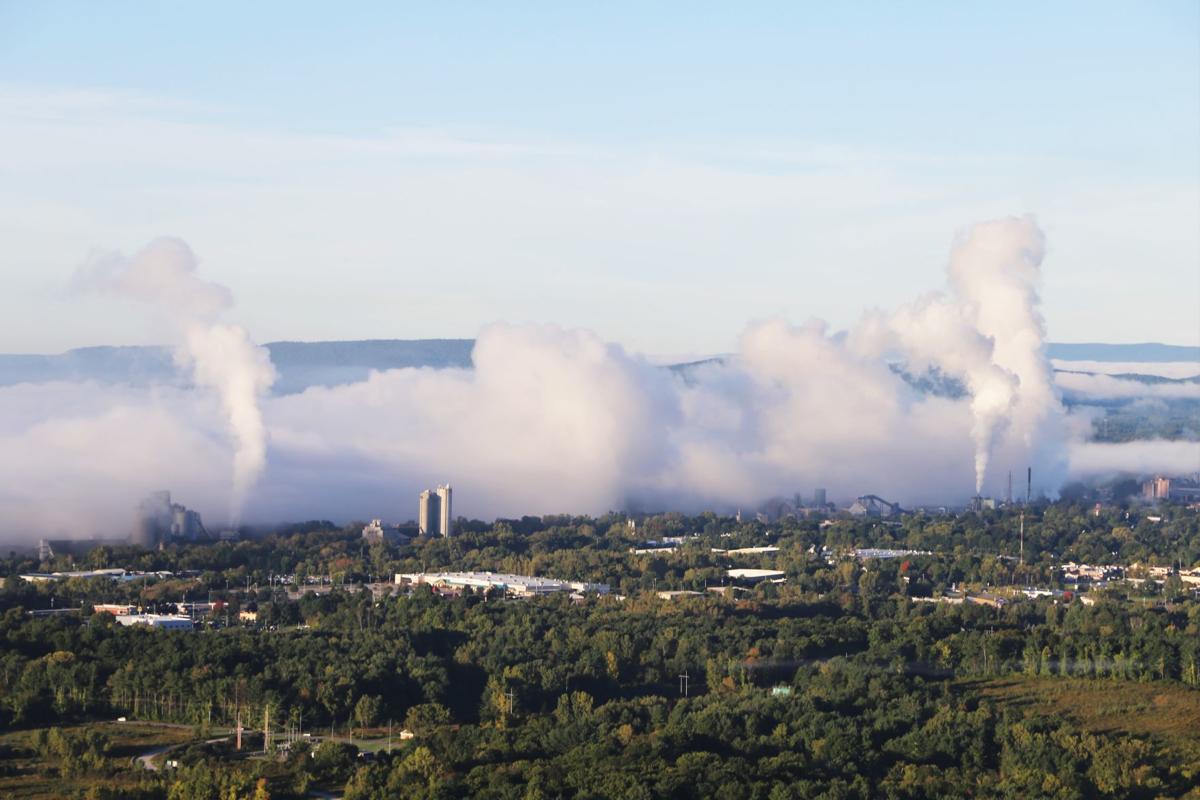 The Glens Falls region has had some complicated residents over the years, neighbors that bring business and an economic boost but also pollution to the air.
The home of a federal Superfund site, brownfields and six area facilities releasing toxic chemicals that cause harm to human health, the region has seen its share of problems.
Some have gotten used to the towering stacks of industrial plants belching billowing clouds, which company spokespeople will say is just steam. But water vapor attaches to particles, and some of those things going into the air are hazardous, though closely monitored by state and federal agencies.
Despite its pollution history, there's no independent air quality monitoring station in Glens Falls to really answer the question, how is the air?
The question is answered in part by the companies that emit pollution, using their own monitoring equipment. There's nothing to measure their collective pollution, nor the emissions from cars and trucks, local gas stations, restaurants and dry cleaners.
The state Department of Environmental Conservation has air monitoring stations all over New York, but the closest ones to Glens Falls are on the top and bottom of Whiteface Mountain, and another in Stillwater.
With monitoring stations miles away, pollution can become vastly diluted, said James Schwab, an air pollution expert at the University at Albany's Atmospheric Science Research Center.
"The problems I think we're getting much more aware of, is that there can be local hot spots for pollution and pollution exposure, and those are not well covered," Schwab said. "I would call it one of the forefronts of air quality research and kind of policy."
Glens Falls' Sustainability Committee discussed in October putting air quality monitors on streetlights, and Bill Collins, councilman for Ward 2 and chair of the committee, said Thursday that the city is still working out logistics.
"Certainly we're going to be looking at getting air quality sensors in there," Collins said. "How many or where, we're not there yet."
The big emitters
There are about six facilities in the region that are regulated under the U.S. Environmental Protection Agency's Toxic Release Inventory, including Ames Goldsmith Corp., Clemente Latham, Finch Paper, Lehigh Northeast Cement Co., Umicore Technical Materials and Hexicon.
Those required to report under the Toxic Release Inventory use any of more than 650 toxic chemicals at a higher reporting threshold and employ 10 or more people. The latest data for these facilities on the EPA's website is from 2017.
Finch Paper, which is ranked 37 out of 336 paper mills reporting to the inventory across the country, emits chemicals like methanol, ammonia and lead into the air. The top emitter is ranked No. 1.
The company said it is in full compliance with its Clean Air Act permit.
"Finch Paper has continually focused on reducing the Toxic Release Inventory emissions and releases since 2009, and were reduced by 30 percent from 2016 to 2017, through process changes and capital investments," the company said in a statement to The Post-Star.
Finch also touted its reduction in fossil fuel usage over the years. It does not use coal or fuel oil at its plant.
Lehigh is also higher up on the nation's list of Toxic Release Inventory plants dealing with nonmetallic mineral product, listed at 90 out of 2,138.
"We have invested more than $6 million over the past four years on advanced air emission-control technologies, and we strive at all times to keep our emissions below the allowable limits established by the federal and state governments as being protective of human health and the environment," said Plant Manager Dave Dreyer, in a statement to the newspaper.
It's not just the EPA that is monitoring these facilities. The DEC is responsible for approving air emissions permits and considers the airshed to protect the environment and human health.
Rob Sliwinski, assistant director of DEC's Division of Air, said the state reviews a stack test for compliance once every five years, but in the meantime, facilities continuously monitor certain emissions and report any problems.
"Facilities do have compliance issues, and when they do have them, they're dealt with," Sliwinski said. "Do any of these (Glens Falls area) facilities stand out to me? No, not particularly. But no large facilities like these have no problems. They're large, complex facilities and things happen, but when they do, they're dealt with by the facility and the department."
Sliwinski said permits typically have so much safety cushion built into their requirements, too, that a plant would have to be exceeding its pollution limits in a number of different ways and for a long time before it became a human health concern.
Human health impact
Despite the reporting and companies' assurances that they're meeting their permit requirements, some still wonder how the plumes in the air impact human health.
The company hopes to use an alternative fuel source called raggertail, a 40 percent paper and 60 percent plastic mixture, shipped from recycled paper companies in western New York. Lehigh would either burn raggertail with coal or with natural gas.
"The emissions testing done for this permit application demonstrated that burning coal with a small amount of raggertail will produce emissions that are well below Lehigh's allowable limits," said John Brodt, vice president of Behan Communications and spokesman for Lehigh, in an email. "Burning raggertail with natural gas is expected to do the same."
GLENS FALLS — Lehigh Northeast Cement Co. will hold a public meeting on its proposal to burn raggertail as fuel, and the company has come out …
But some, including former regional EPA Administrator Judith Enck, have called for an independent study because, as Schwab pointed out, the information is coming directly from the companies that are emitting. One of the chemicals released from burning plastic, dioxin, has been linked to cancer, and Enck was not convinced that the low levels Lehigh reported in its test were correct.
"The companies will tell you, and they're exactly right, that based on some regulation, based on the current regulations and based on their applications with the state, they're all meeting their requirements," Schwab said. "But that's really not much solace if you're immediately downwind, and even if those emissions aren't causing a community-wide problem, they could be causing a very local problem."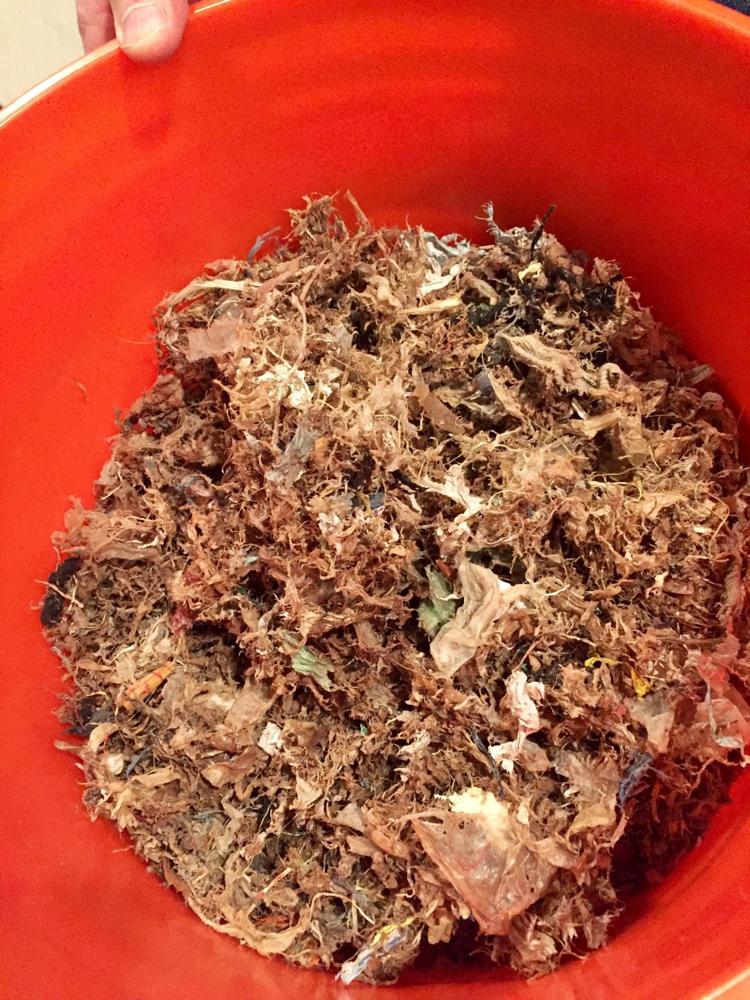 "I never really paid much attention to Lehigh," Collins said. "They've been with us for 125 years, and I never really thought much about their air pollution. People are asking us questions we don't have the answers to. ... I think this opens up a great question, which is 'How are we monitoring air quality prior to this,' and we're not."
Philip Hopke, an international air pollution expert, has studied the impacts of particles in the air since 1969. He served on the Clean Air Scientific Advisory Committee for the U.S. Environmental Protection Agency for many years, and is currently at the University of Rochester Medical Center studying human health and air pollution.
"I'm headed to India tomorrow night, and I've already made three trips to China this year, so on a comparative basis, we're squeaky clean," Hopke said about New York's air quality in a phone interview on Jan. 3.
He added that there certainly is a concern with air pollution from cement plants and paper mills, and pointed to the Clean Air Act having a dramatic impact on improving human health.
Since amendments were made to the Clean Air Act in 1990, Hopke and other researchers have seen a decline in respiratory infections and cardiovascular disease.
"One would like to not see that undone," Hopke said about the current presidential administration's attempts to rollback environmental regulations. "We can show pretty clearly that the improved air quality has had a significant effect on a variety of hospitalizations and emergency department visit rates across New York state."
As far as the Warren County cancer study is concerned, Hopke said there is the potential for emissions to have had an effect. He was skeptical, however, adding that cancer typically has a long lag period between exposure and the onset of the disease, and there are many questions that would need to be answered before making the link to air pollution from local companies.
Tim McAuley, an environmental consultant out of Queensbury who has worked with some of the area's facilities, agreed. He said linking the cancer study to the larger emitting facilities fails to consider all factors, including whether residents had moved to the area and traffic emissions, for examples.
"People need to take sort of a step back and say, until you understand all of the contributions that a local region would have, and you've addressed all the same types of sources ... no one can make any type of health assessment on how the community is going to be impacted," McAuley said. "It's unfair for the industries to do that."
McAuley said there are many misconceptions about air pollution and exposure. He will host a forum in February at The Queensbury Hotel to answer any questions the public may have.
Sliwinski added that New York has the strictest air toxicity regulations in the country, and all but the New York City area meets the National Ambient Air Quality standards for harmful pollutants.
The future of local air monitors
Sliwinski said the state has between two and three times as many air monitoring stations as the federal government requires across the state, and they look at pollutants regionally and not on a neighborhood scale.
But with so many industrial pollution sources in a concentrated area, Glens Falls is looking to incorporate air quality monitors into its new LED lighting infrastructure.
Claudia Braymer, Warren County supervisor for Ward 3 and an environmental attorney, said a DEC representative warned the city that the monitor would have to be a good quality one in order to get the most accurate data.
McAuley said if Glens Falls wanted to capture a true look at its air quality, there would be a long list of considerations, including how companies' stacks are up high and traffic pollution is down low, weather and wind patterns, timing of traffic patterns, air changes through buildings and other variables.
"A central station doesn't work," McAuley said. "That's a waste of money to have one."
Hopke added that monitoring is expensive, between finding the appropriate sites, figuring out manpower, source-powering the stations and getting experts for the chemical and data analysis.
"Obviously the state does not think there is the likelihood of violation of air quality standards, or they would be monitoring in that area," Hopke said.
Get local news delivered to your inbox!
Subscribe to our Daily Headlines newsletter.