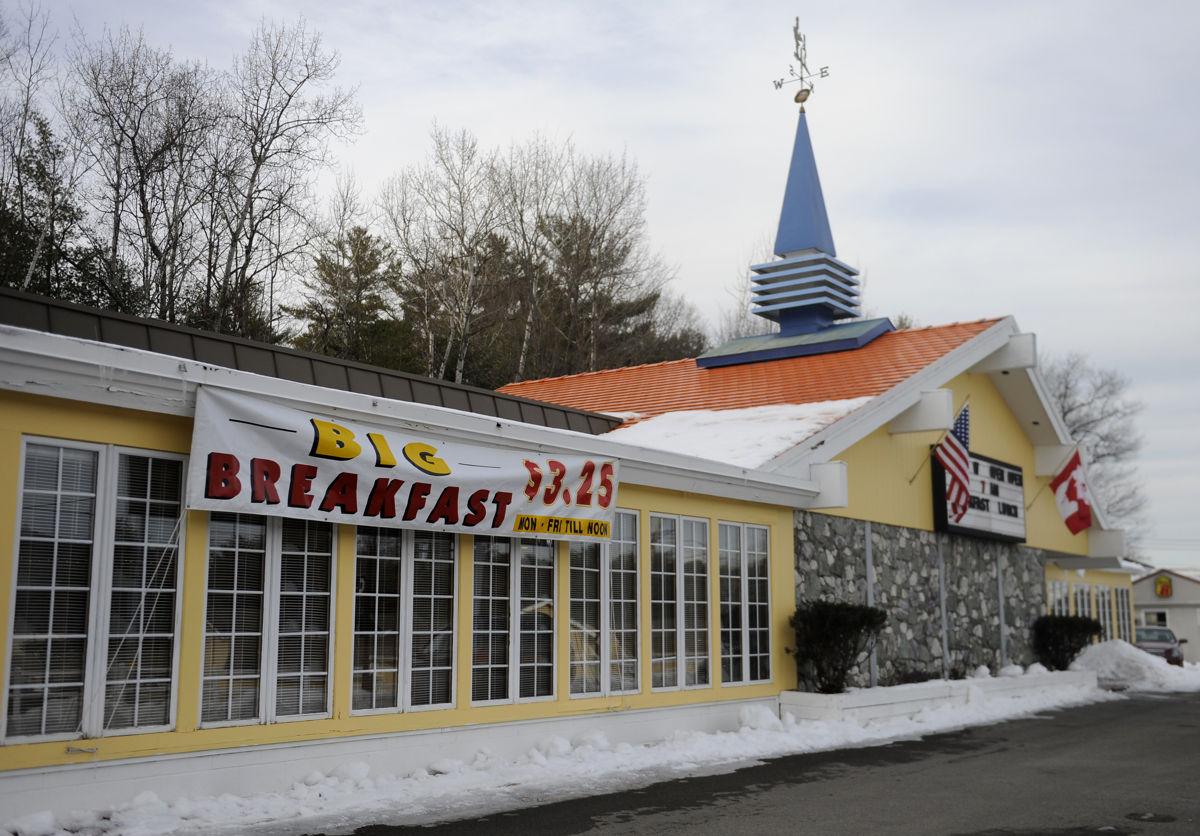 LAKE GEORGE -- The doors beneath the orange roof on Route 9 reopened earlier this month, reviving the Howard Johnson's restaurant in Lake George. It is now one of three restaurants still operating with the Howard Johnson's name.
John LaRock is leasing the building, which closed in 2012, from the DeSantis family business, which owns the property.
"It was a lot of time and a lot of work," LaRock said of renovating the building, which took longer than expected.
Joe DeSantis, of DeSantis Enterprises, which also owns and operates Carl R's Cafe near Northway Exit 18 in Queensbury and the Hampton Inn & Suites in Lake George, located next to the Howard Johnson's building, said LaRock did an excellent job refurbishing the building.
"It's huge because before that, when you entered the driveway to the Hampton Inn, there was a closed restaurant that was starting to look like it was in disrepair," Joe DeSantis said.
"Obviously, it's way better for my business at the Hampton Inn to have a restaurant right there, and it's also better for the patrons. There are times in Lake George where there is nowhere to eat, so now there is a an option."
Joe's father, Carl DeSantis, opened that location in 1953 and at one point owned six Howard Johnson's restaurants, which was well known nationally for its 28 ice cream flavors.
LaRock said he is keeping many of the same menu items, including the ice cream, salad bar, Friday night fish fry, and steak and seafood and prime rib on the weekends.
For now, it's open 7 a.m. to 4 p.m. for breakfast and lunch. LaRock anticipates opening it for dinner in February. He plans on extending it to 24 hours in time for the tourist season.
He said he plans eventually to hire about 20 people in time for the summer season.
LaRock hoped to open it last year, but work on the building took longer than he expected. He installed new flooring, all new kitchen equipment, new wiring and other fixes.
"The restaurant looks better now than when we closed it three years ago. It's probably looked the best it looked in 20 to 25 years. He's done an excellent job," Joe DeSantis said.
LaRock considered operating the restaurant as the Lake George Family Restaurant, then as HoJo's, but decided to continue to call it Howard Johnson's, which he said he is free to do.
"The Howard Johnson hotel and the restaurant are completely separate," DeSantis said. "There is no relationship. There is no correlation between the two. At least when we left three years ago, that's the way it was."
The Howard Johnson hotel brand (with no apostrophe "s") comprises independently owned and operated hotels under franchise agreements with Howard Johnson International, which is now a subsidiary of Wyndham Hotel Group and parent company Wyndham Worldwide Corp.
"At the present time, our focus is on continuing to grow and develop the Howard Johnson hotel brand and, as such, we are not currently developing or licensing restaurants," Rob Myers, director of public relations for the Wyndham Hotel Group said.
In 2013, Wyndham unveiled a reinvigoration project for the brand, which included bringing select flavors of ice cream back as a signature offering at its hotels.
There is still a Howard Johnson's restaurant, attached to a hotel, in Bangor, Maine. The Howard Johnson's in Lake Placid is still open. A sale is pending on the building, and owner Mike Butler said if it is sold, he did not think it could be operated as a Howard Johnson's anymore.
"Once it leaves the hands of the original owner, it can't be a Howard Johnson's anymore. If it ever changes hands, it has to go to something else because the original franchisee had the right to keep the name until they got rid of it," Butler said.
Butler said the restaurants still operating aren't charged a fee because they do not get any services, such as marketing or a central commissary.
If the sale on the Lake Placid business doesn't go through, he said his family will probably take a different direction with the restaurant and leave the Howard Johnson's name behind. That would leave the Lake George eatery as the last freestanding restaurant going by Howard Johnson's that is not connected to a hotel.
The Brewster family opened the Lake Placid location in 1956, and Butler's father, Ron, was a manager at the restaurant before he bought it in 1958.
According to Post-Star archives, in 1985, Marriott Corp. bought the company, with the exception of its Ground Round division, with a plan to convert the company-owned restaurants into new outlets of Marriott's own Big Boy chain.
But the franchise owners who remained by that time filed a lawsuit, which ultimately was settled by Prime Motor Inns, a company that bought the Howard Johnson lodging and restaurant franchise system from Marriott.
Under the settlement, Prime Motor Inns sold the ownership of the brand name and right to license products to Franchise Associates, a company created by the franchise owners. By that time, however, the system's central commissary and food processing plants had long gone by the wayside.
Follow Amanda May Metzger on Twitter @AmandaWhistle and read her blog at www.poststar.com.
Get local news delivered to your inbox!
Subscribe to our Daily Headlines newsletter.