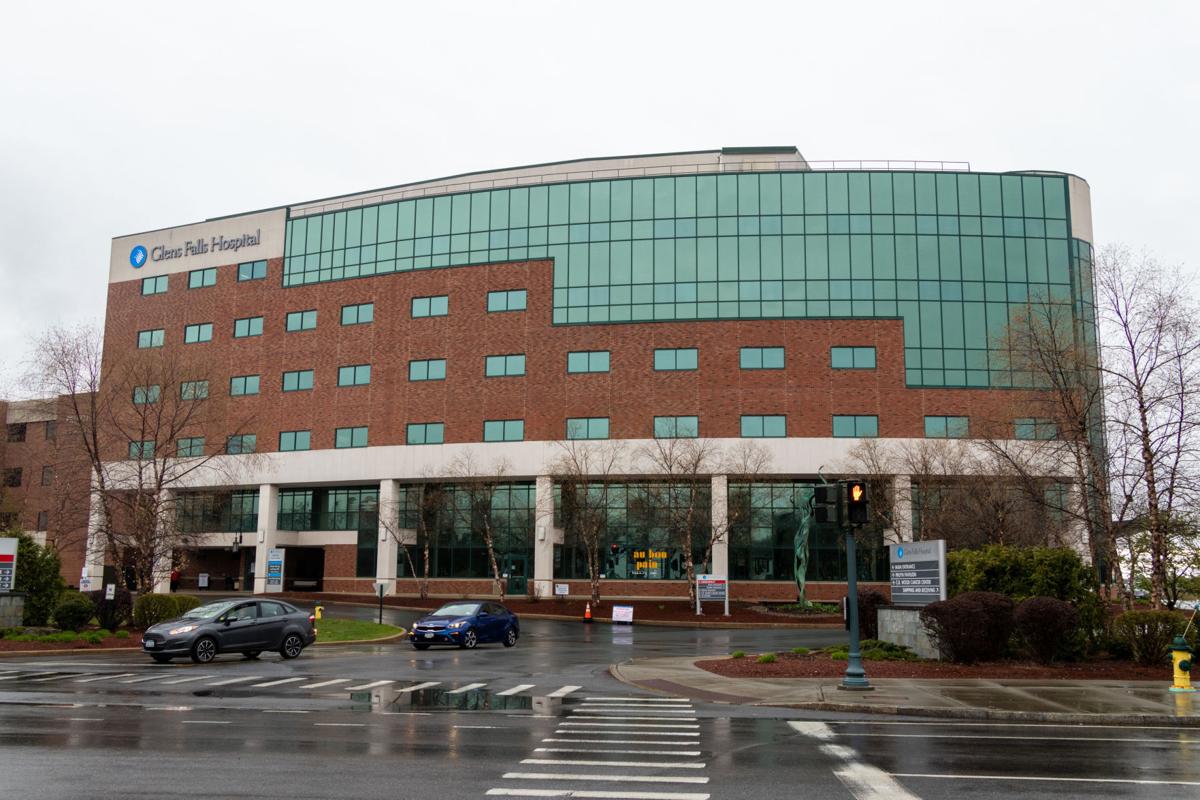 Although recent coronavirus cases started with young people and people able to travel, hospitals are beginning to see an increase in very sick patients.
For the first time since April, Glens Falls Hospital reported having three coronavirus patients and Saratoga Hospital reported four Tuesday. That is a significant jump, but both hospitals could handle many more patients without becoming overwhelmed.
Hospitalizations are the last segment of the state's early warning system that tracks control of the virus. When cases spike, regions can shut down. The region is not at close-down status, but counties in the region have also posted worryingly high infection rates among those tested in the last week.
Glens Falls Hospital had been reporting zero patients almost every day since June 16. Saratoga Hospital had no coronavirus patients from June 12 to July 7.
Statewide, Gov. Andrew Cuomo said Tuesday that the numbers look "very good."
Statewide, only 81 people are intubated in a hospital because of coronavirus. That's the lowest number of intubations since March 15.
"When the intubations went up, it signaled the number of deaths would increase," Cuomo said.
Most people who are hospitalized recover – although for many, the recovery takes weeks or months. Those who are intubated so that a ventilator can breathe for them are the most severely ill, but some of them survive.
Cuomo also added three states to the 14-day mandatory quarantine list, as well as D.C. and Puerto Rico. The full list is: Alabama, Alaska, Arizona, Arkansas, California, Delaware, District of Columbia, Florida, Georgia, Idaho, Illinois, Indiana, Iowa, Kansas, Kentucky, Louisiana, Maryland, Minnesota, Mississippi, Missouri, Montana, Nebraska, Nevada, New Mexico, North Carolina, North Dakota, Ohio, Oklahoma, Puerto Rico, South Carolina, Tennessee, Texas, Utah, Virginia, Washington and Wisconsin.
Warren County reported no new cases. Seven people are still ill, five of them mildly. Two people are hospitalized, one of whom is critically ill.
Washington County reported no new cases. Two people are still sick, but no one is hospitalized.
Saratoga County reported four people tested positive, for a total of 715 confirmed cases since the outbreak began. Three more people recovered, for a total of 637 recoveries. There are 61 people still sick, and four of them are hospitalized, an increase of one.
In the northern Saratoga County towns, one person is sick in Hadley, one in Moreau, and one in Wilton.
Essex County reported one person tested positive, for a total of 77 cases since the outbreak began. Only one person is still sick, and no one is hospitalized.
The Capital Region reported a total of 35 new cases Monday, an infection rate of 1.2%. The increase was largely from Albany and Schenectady counties, with 15 and eight new cases each. Those counties continue to post infection rates above 1%, but the situation is improving. Albany County's infection rate for those tested was 1.6%, and Schenectady County's was 1.5%.
Statewide, 534 people tested positive Monday, an infection rate of 0.93%. There were 648 people hospitalized with coronavirus, and nine people died.
Concerned about COVID-19?
Sign up now to get the most recent coronavirus headlines and other important local and national news sent to your email inbox daily.