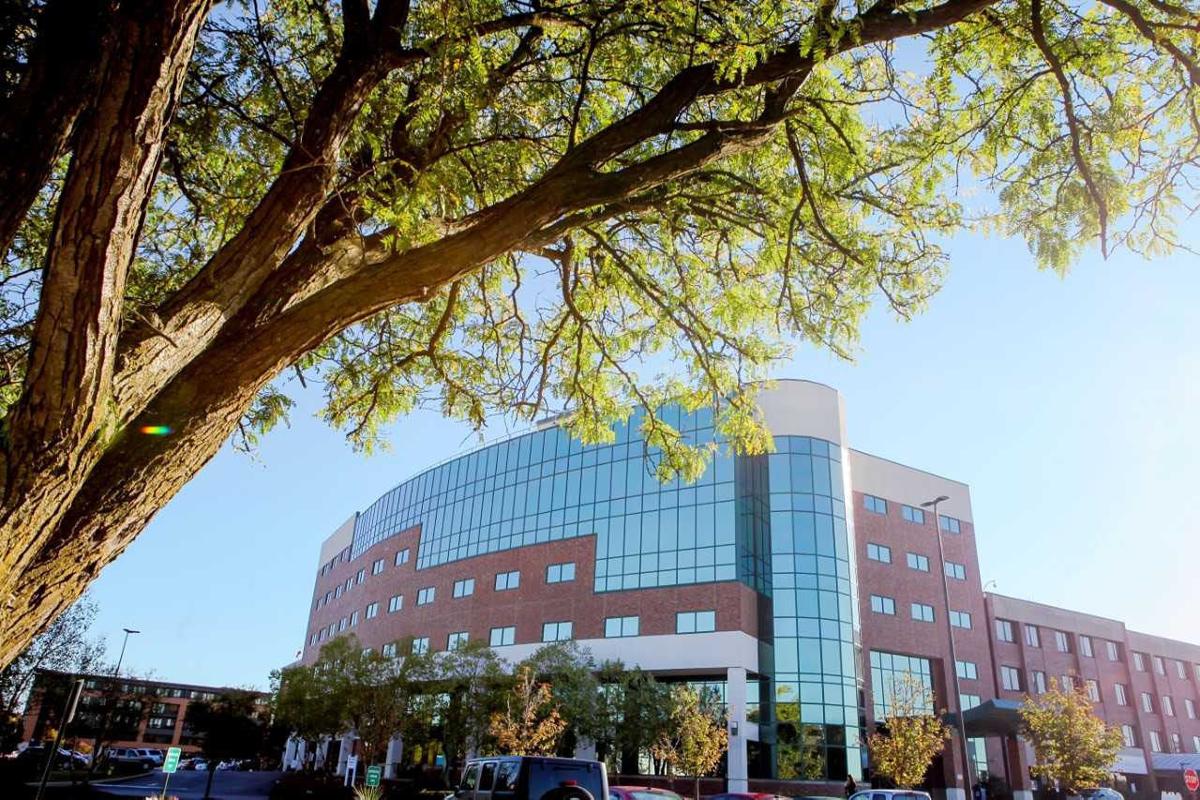 GLENS FALLS — The prices are here!
Glens Falls Hospital, and every other hospital in the country, on Jan. 1 published a list of prices for every medical procedure offered. They were required to by law.
But the so-called "chargemaster" list does not show real prices. Instead, it shows the starting price that each hospital begins with before negotiating with health insurance companies.
In other words, the prices are the worst possible scenario: most procedures should cost less in reality.
How do you get the real price?
You can't just ask your health insurance company for those negotiated rates, although United Health Care offers some prices online on a "price calculator" for members only.
United Health Care refused to give out a price over the phone for even one medical code this week.
"You could ask the provider for an estimate, but the only way you'll really know is at the end when they bill you," said an employee at United Health Care, who asked to be anonymous because she was not authorized to speak to the press.
That can be a serious problem for patients who have large deductibles. If a patient's deductible is $2,000, one could argue it doesn't matter how much more the procedure costs: the patient is only going to pay $2,000.
But for those who have much higher deductibles — $10,000 is not unheard of — the cost can matter a great deal.
Patients with medical problems that are not emergencies may want to compare prices to select the cheapest provider, but it's not easy. Glens Falls Hospital listed its procedures by narrative and by medical code, making it fairly easy to search. But Saratoga Hospital used completely different codes and published its list in a non-searchable document, making it much harder to compare procedures.
And even if a patient wants to go to the cheapest location, there are other factors to consider, ranging from where their doctor can practice to the safety ratings of the facility.
But that's not to say the list of costs is useless. With some work, and Google, it's possible to use the chargemaster list to get an idea of the ceiling for the bill. For some items, the chargemaster is double the actual price. For others, it's pretty close to the final bill.
The key to decoding Glens Falls Hospital's chargemaster is to Google the CPL codes for each item that appears to be the procedure in question. That can be tedious: there are 158 codes for an MRI, differentiated only by CPL code. Googling those codes, one by one, can lead the patient to the cost of an MRI exam that he or she needs. The codes refer to which part of the body is scanned, whether dye is used, and other details.
The hospital's starting price ranges from $624 to $2,696, but most of the exams are $1,056 to $1,655.
But it can be worth it to find out the exact cost, because many clinics and other non-hospital locations offer MRIs now.
For example, at Adirondack Radiology Associates, United Health Care says the negotiated cost of an MRI scan of the spine without dye would be $322.
At Glens Falls Hospital, the same scan would be $488 with United Health Care, although the chargemaster lists it at $1,078.
The final cost can be vastly different with other health insurance companies, and even within a company, rates can vary depending on the patient's insurance plan.
Another common procedure is a knee arthroscopy with meniscus removal. It's a surgical procedure that Glens Falls Hospital offers.
On the hospital's chargemaster, the price for that is coded as "Knee Arthroscopy/Surgery (with meniscus repair) (right) 29883."
That translates to knee surgery to remove parts of the meniscus, with the medical code of 29883.
It's listed at a price of $6,447.
However, United Health Care says it has a negotiated price for that surgery of $5,891.
That's not much less than the hospital's "starting" price for that procedure.
Glens Falls Hospital Chargemaster list
LONG_DESCRIPTION
ACTIVITY_TYPE
Facility Fee
Professional Fee
Global Fee
ACA: 78451 - MYOCARDIAL SPECT SINGLE STUDY AT REST OR STRESS
ADK Cardiology Charges
2405
685
3090
ACA: 78452 - MYOCARDIAL SPECT MULTIPLE STUDIES
ADK Cardiology Charges
2405
953
3358
ACA: 78454 - MYOCARDIAL PERFUSION PLANAR MULTIPLE STUDIES
ADK Cardiology Charges
2405
878
3283
ACA: 78472 - GATED HEART, PLANAR SINGLE
ADK Cardiology Charges
699
460
1159
ACA: 78496 - HT-1ST PASS/add-on
ADK Cardiology Charges
48
48
96
ACA: 93000 - EKG
ADK Cardiology Charges
100
100
ACA: 93010 - Electrocardiogram Read and Int.
ADK Cardiology Charges
35
35
ACA: 93016 - CV STRS TST XERS&/OR RX CONT ECG W/O I&R
ADK Cardiology Charges
44
44
ACA: 93018 - CARDIAC STRESS TST,INTERP/REPT ONLY
ADK Cardiology Charges
30
30
ACA: 93225 - EXT ECG RECORD CONTIN 48 HR, RECORD
ADK Cardiology Charges
200
ACA: 93226-Holter Monitor San Analysis with Report
ADK Cardiology Charges
200
ACA: 93227 - XTRNL ECG CONTINUOUS RHYTHM W/I&R UP TO 48 HRS
ADK Cardiology Charges
54
54
ACA: 93270 - Ext Pt-Activate Event Recorder, <=30 days, Recording 93270
ADK Cardiology Charges
75
18
93
ACA: 93272 - External patient-activated Event Recorder, up to 30 days, Review and I&R 93272
ADK Cardiology Charges
51
51
ACA: 93279 - Program Device Eval (In Person), 1-Lead Pacer (GLOBAL)
ADK Cardiology Charges
75
97
172
ACA: 93280 - Program Device Eval (In Person), Dual-Lead Pacemaker (GLOBAL)
ADK Cardiology Charges
75
115
190
ACA: 93281 - Program Device Eval (In Person), Multi-Lead Pacemaker (GLOBAL)
ADK Cardiology Charges
75
124
199
ACA: 93282 - Program Device Eval (In Person), Single-Lead ICD (GLOBAL)
ADK Cardiology Charges
75
120
195
ACA: 93283 - Progrm Eval Implantable in Prsn Dual l Card/Dfb
ADK Cardiology Charges
75
154
229
ACA: 93284 - Program Device Eval (In Person), Multi-Lead ICD (GLOBAL)
ADK Cardiology Charges
70
126
196
ACA: 93285 - Program Device Eval (In Person), Implant Loop Recorder (ILR) (GLOBAL)
ADK Cardiology Charges
75
84
159
ACA: 93288 - Interrogation Eval in Person 1/Dual/Mlt Lead Pm
ADK Cardiology Charges
75
75
150
ACA: 93289 - Interrogation of ICD (In Person) (GLOBAL)
ADK Cardiology Charges
75
107
182
ACA: 93290 - Interrogation of Implant Cardio Monitor (ICM) (In Person) (GLOBAL)
ADK Cardiology Charges
75
72
147
ACA: 93293 - Transtelephonic Rhythm Strip Pacemaker Eval
ADK Cardiology Charges
75
104
179
ACA: 93294 - Remote Interrogation (30-90 days) for Pacemaker, analysis and I&R
ADK Cardiology Charges
67
67
ACA: 93295 - Remote Interrogation (30-90 days) for ICD, analysis and I&R
ADK Cardiology Charges
133
133
ACA: 93296 - Remote Interrogation (30-90 days) for Pacemaker or ICD, technical review
ADK Cardiology Charges
75
51
126
ACA: 93297 - Remote Interrogation (up to 30 days) for ICM, analysis and I&R
ADK Cardiology Charges
52
52
ACA: 93298 - Remote Interrogation (up to 30 days) for ILR, analysis and I&R
ADK Cardiology Charges
52
52
ACA: 93303 - ECHO XTHORACIC,CONG ABNOM,COMPLETE
ADK Cardiology Charges
973
471
1444
ACA: 93304 - ECHO XTHORACIC,CONG ABNOM,LIMITED
ADK Cardiology Charges
973
314
1287
ACA: 93306 (Prof Only) Echo Professional Interpretation
ADK Cardiology Charges
410
410
ACA: 93306 - Transthoracic Echocardiogram (2D, Doppler & Color)
ADK Cardiology Charges
973
410
1383
ACA: 93307 - ECHO HEART XTHORACIC,COMPLETE, W/O DOPPLER
ADK Cardiology Charges
973
279
1252
ACA: 93308 - ECHO HEART XTHORACIC,LIMITED
ADK Cardiology Charges
465
206
671
ACA: 93320 - DOPPLER ECHO HEART,COMPLETE
ADK Cardiology Charges
37
37
74
ACA: 93325 - DOPPLER COLOR FLOW VELOCITY MAP
ADK Cardiology Charges
7
7
14
ACA: 93351 - ECHO TTHRC R-T 2D W/WO M-MODE REST&STRS CONT ECG
ADK Cardiology Charges
973
458
1431
ACA: 93568 - INJECT PULM ART HRT CATH
ADK Cardiology Charges
162
ACA: 93660- Tilt Table EKG report
ADK Cardiology Charges
315
315
ACA: 93880 - Bilateral duplex scan of extracranial arteries
ADK Cardiology Charges
465
398
863
ACA: 93882 - DUPLEX SCAN EXTRACRANIAL,LIMITED
ADK Cardiology Charges
229
254
483
ACA: 93922 - Limited bilateral noninvasive physiologic studies of lower extremity arteries
ADK Cardiology Charges
182
147
329
ACA: 93922 - NON-INVAS PHYSIOLOGIC STD EXTREMITY ART 1-2 LEVEL
ADK Cardiology Charges
200
25
225
ACA: 93923 - Complete bilateral noninvasive physiologic studies of lower extremity arteries
ADK Cardiology Charges
273
266
539
ACA: 93924 - Bilateral noninvasive physiologic studies of lower extremity arteries, at rest
ADK Cardiology Charges
273
331
604
ACA: 93925 - Bilateral duplex scan of lower extremity arterial bypass grafts
ADK Cardiology Charges
465
510
975
ACA: 93930 - Dup-Scan Uxtr Art/Artl Bpgs Compl Bi Study
ADK Cardiology Charges
465
409
874
ACA: 93931 - Dup-Scan Uxtr Art/Artl Bpgs Uni/Lmtd Study
ADK Cardiology Charges
307
201
508
ACA: 93975 - DUPLEX ABD/PEL VASC STUDY,COMPLETE
ADK Cardiology Charges
465
554
1019
ACA: 93976 - DUPLEX ABD/PEL VASC STUDY,LIMITD
ADK Cardiology Charges
229
323
552
ACA: 93979 - VASCULAR STUDY
ADK Cardiology Charges
229
237
466
ACA: 99201 - OFFICE OUTPATIENT NEW 10 MINUTES
ADK Cardiology Charges
216
75
291
ACA: 99202 - OFFICE OUTPATIENT NEW 20 MINUTES
ADK Cardiology Charges
216
145
361
ACA: 99203 - OFFICE OUTPATIENT NEW 30 MINUTES
ADK Cardiology Charges
216
209
425
ACA: 99204 - OFFICE OUTPATIENT NEW 45 MINUTES
ADK Cardiology Charges
321
321
642
ACA: 99205 - OFFICE OUTPATIENT NEW 60 MINUTES
ADK Cardiology Charges
404
404
808
ACA: 99211 - OFFICE OUTPATIENT VISIT 5 MINUTES
ADK Cardiology Charges
216
42
258
ACA: 99212 - OFFICE OUTPATIENT VISIT 10 MINUTES
ADK Cardiology Charges
216
84
300
ACA: 99213 - OFFICE OUTPATIENT VISIT 15 MINUTES
ADK Cardiology Charges
216
142
358
ACA: 99214 - OFFICE OUTPATIENT VISIT 25 MINUTES
ADK Cardiology Charges
216
209
425
ACA: 99215 - OFFICE OUTPATIENT VISIT 40 MINUTES
ADK Cardiology Charges
284
284
568
ACA: 99241 - OFFICE CONSULTATION NEW/ESTAB PATIENT 15 MIN
ADK Cardiology Charges
216
75
291
ACA: 99242 - OFFICE CONSULTATION NEW/ESTAB PATIENT 30 MIN
ADK Cardiology Charges
216
130
346
ACA: 99243 - OFFICE CONSULTATION NEW/ESTAB PATIENT 40 MIN
ADK Cardiology Charges
216
175
391
ACA: 99244 - OFFICE CONSULTATION NEW/ESTAB PATIENT 60 MIN
ADK Cardiology Charges
216
260
476
ACA: 99245 - OFFICE CONSULTATION NEW/ESTAB PATIENT 80 MIN
ADK Cardiology Charges
216
320
516
ACA: 99406 - TOBACCO USE CESSATION INTERMEDIATE 3-10 MINUTES
ADK Cardiology Charges
54
28
82
ACA: 99407 - TOBACCO USE CESSATION INTENSIVE >10 MINUTES
ADK Cardiology Charges
54
54
108
ACA: C8924 - 2D TTE W OR W/O FOL with Contrast
ADK Cardiology Charges
913
206
1119
ACA: C8929 - ECHO HEART XTHORACIC,COMPLETE W DOPPLER with contrast
ADK Cardiology Charges
1364
410
1774
ACA: C8930 - ECHO TTHRC R-T 2D W/WO M-MODE REST&STRS CONT ECG with contrast
ADK Cardiology Charges
1364
460
1824
ACA: DUPLEX EXTREM VENOUS,BILAT
ADK Cardiology Charges
465
384
849
ACA: DUPLEX EXTREM VENOUS,UNI OR LTD
ADK Cardiology Charges
307
189
496
ACA: DUPLEX LARGE VESSEL(S),COMPLETE
ADK Cardiology Charges
465
375
840
ACA: DUPLEX LO EXTREM ART UNILAT/LTD
ADK Cardiology Charges
307
248
555
ACA: Hosp Interp 78452 - MYOCARDIAL SPECT MULTIPLE STUDIES
ADK Cardiology Charges
953
953
ACA: Hosp Interp 93016 - CV STRS TST XERS&/OR RX CONT ECG W/O I&R
ADK Cardiology Charges
44
44
ACA: Hosp Interp 93018 - CARDIAC STRESS TST,INTERP/REPT ONLY
ADK Cardiology Charges
30
30
ACA: Hosp Interp 93306 - Transthoracic Echocardiogram (2D, Doppler & Col
ADK Cardiology Charges
410
410
ACA: Hosp Interp 93308 - ECHO HEART XTHORACIC,LIMITED
ADK Cardiology Charges
206
206
ACA: Hosp Interp 93351 - ECHO TTHRC R-T 2D W/WO M-MODE REST&STRS CONT EC
ADK Cardiology Charges
458
458
ACA: Hosp Interp 93226 - Holter Monitor Scan Analysis with Report
ADK Cardiology Charges
200
ACA: Hosp Interp78451 - MYOCARDIAL SPECT SINGLE
ADK Cardiology Charges
685
685
ACA: Hosp interp 93227 - XTRNL ECG CONTINUOUS RHYTHM W/I&R UP TO 48 HRS
ADK Cardiology Charges
54
54
ACA: ILR DEVICE INTERROGATE
ADK Cardiology Charges
62
43
105
ACA: INTERROGATION EVAL F2F IMPLANT SUBQ LEAD DEFIB
ADK Cardiology Charges
75
117
192
ACA: PERI-PX DEVICE EVAL & PRGR
ADK Cardiology Charges
46
46
ACA: PERI-PX PACEMAKER DEVICE EVL
ADK Cardiology Charges
30
30
ACA: WCD DEVICE INTERROGATE
ADK Cardiology Charges
68
42
110
ACA: XTRNL PT ACTIV ECG TRANSMIS W/R&I 30 DAYS
ADK Cardiology Charges
400
400
ACA: 78452 - Myocardial perfusion imaging, tomographic (SPECT) multiple studies
ADK Cardiology Charges (T)
2770
ACA: 93005-Electrocardiogram
ADK Cardiology Charges (T)
106
ACA: 93005-Electrocardiogram Pediatric
ADK Cardiology Charges (T)
106
ACA: 93017 - CARDIAC STRESS TST,TRACING ONLY
ADK Cardiology Charges (T)
498
66
564
ACA: 93225-Holter Monitor Record With Hookup
ADK Cardiology Charges (T)
162
ACA: 93226-Holter Monitor Scan Analysis with Report Pediatric
ADK Cardiology Charges (T)
200
ACA: 93299 - Remote Interrogation (up to 30 days) for ICM or ILR, technical review
ADK Cardiology Charges (T)
75
ACA: 93351 - STRESS TTE COMPLETE
ADK Cardiology Charges (T)
1040
ACA: 93351 Stress TTE Complete
ADK Cardiology Charges (T)
1040
ACA: 93660-Tilt Table EKG
ADK Cardiology Charges (T)
889
ACA: 93975 - Vascular Study
ADK Cardiology Charges (T)
465
ACA: Prothrombin and INR POC
ADK Cardiology Charges (T)
11
Application of On-Body Injector
Ambulatory Charges
70
Bone Marrow Aspiration
Ambulatory Charges
2696
331
3027
Bone Marrow Biopsy
Ambulatory Charges
2696
301
2997
Bone Marrow Tray
Ambulatory Charges
178
Bone marrow Biopsy and Aspiration
Ambulatory Charges
2696
334
3030
Facility Level 1 99211
Ambulatory Charges
111
INF AquaCel Ag 2x2
Ambulatory Charges
30
INF AquaCel Ag 4x4
Ambulatory Charges
53
INF AquaCel Ag 6x6
Ambulatory Charges
120
INF Bio Patch
Ambulatory Charges
40
INF Blood Administration Set
Ambulatory Charges
7
INF Blood Warmer Bag
Ambulatory Charges
15
INF Bone marrow tray
Ambulatory Charges
140
INF Butterfly INF Butterfly
Ambulatory Charges
2
INF Butterfly 2/Stylet
Ambulatory Charges
8
INF Chemo Install Arterial Pump > 8 hours
Ambulatory Charges
498
INF Chemo admin SQ/IM Non-Hormonal
Ambulatory Charges
106
INF Chemo admin SQ/IM Hormonal
Ambulatory Charges
101
INF Dressing Level 1
Ambulatory Charges
18
INF Dressing Level 2
Ambulatory Charges
42
INF Dressing Level 3
Ambulatory Charges
64
INF Finger Stick without other draw
Ambulatory Charges
46
INF Foley Catheter Tray
Ambulatory Charges
5
INF Foley Catheter
Ambulatory Charges
96
INF Huber Needle
Ambulatory Charges
24
INF IV Push Add'l Seq (Same Drug)
Ambulatory Charges
67
INF IV Set (non-pump)
Ambulatory Charges
24
INF IV Solution
Ambulatory Charges
33
INF Infusion Ea Seq agent <61 minutes
Ambulatory Charges
106
INF Initiation of CADD
Ambulatory Charges
559
INF Intraperitoneal Chemo
Ambulatory Charges
560
INF Intrathecal Pump Analysis w/o Programming
Ambulatory Charges
505
INF Intrathecal Pump Analysis w/ Programming
Ambulatory Charges
505
INF Pleurix Drainage Kit
Ambulatory Charges
106
INF Pt Arrived - Refuses Treatment -> Yes
Ambulatory Charges
STAT
INF Pt Arrived - Services Not Provided -> Yes
Ambulatory Charges
STAT
INF Refill Kit Intrathecal
Ambulatory Charges
25
INF Refill Kit for Implanted Pump
Ambulatory Charges
25
INF Refill of CADD
Ambulatory Charges
551
INF Refill/Maint of Implanted Pump
Ambulatory Charges
538
71
INF SQ/IM
Ambulatory Charges
84
INF Transparent Dressing
Ambulatory Charges
32
INF/S CVC Insertion Tray Ea Add
Ambulatory Charges
25
INF/S Cath Double Lumen
Ambulatory Charges
397
INF/S Cath Single Lumen
Ambulatory Charges
397
INF/S Cath Special
Ambulatory Charges
397
INF/S Cath Triple Lumen
Ambulatory Charges
397
INF/S Introducer Kit
Ambulatory Charges
468
IV Pump System
Ambulatory Charges
64
Lumbar Puncture Tray
Ambulatory Charges
57.68
Gastric Occult Blood POC
Ambulatory POC
10
0
10
Glucose Monitoring Device POC
Ambulatory POC
10
Hemoglobin A1c POC
Ambulatory POC
30
POC Glucose
Ambulatory POC
10
POC Hearing Screen
Ambulatory POC
22
POC Hemoglobin
Ambulatory POC
7
POC Influenza
Ambulatory POC
31
POC Occult Blood x 3
Ambulatory POC
10
POC Peak Flow
Ambulatory POC
273
70
343
POC Pregnancy Test
Ambulatory POC
17
17
POC Prothrombin and INR
Ambulatory POC
11
POC Rapid Strep
Ambulatory POC
41
POC Stool for Occult Blood
Ambulatory POC
10
10
POC Urine Microscopy
Ambulatory POC
10
0
10
POC Vision Testing
Ambulatory POC
27
27
54
Pulmonary Function Test POC
Ambulatory POC
260
70
330
Spirometry POC
Ambulatory POC
273
Stool FIT Test x 2
Ambulatory POC
40
Urinalysis Dipstick POC
Ambulatory POC
15
Urine Dipstick And Microscopy POC
Ambulatory POC
10
Urine Microscopy POC
Ambulatory POC
10
Urine Pregnancy POC
Ambulatory POC
17
17
Vaginal PH POC
Ambulatory POC
10
0
10
Vaginal Wet Mount POC
Ambulatory POC
12
0
12
Acne Surgery 10040
Ambulatory Procedures
236
197
433
Acoustic Reflex Test Threshold 92568
Ambulatory Procedures
61
31
92
Acupuncture, 1 or More Needles w/Elec Stim, 1st 15 Min 97813
Ambulatory Procedures
70
70
Acupuncture, 1 or More Needles w/o Elec Stim, 1st 15 Min 97810
Ambulatory Procedures
65
65
Acupuncture, 1+ Ndl w/Elec Stim, Ea Adtl 15 Min w/Re-Insert 97814
Ambulatory Procedures
55
55
Acupuncture, 1+ Ndl w/o Elec Stim, Ea Adtl 15 Min w/ Re-Insert 97811
Ambulatory Procedures
50
50
After Hours Services Provided AP 99050
Ambulatory Procedures
38
38
Airway Inhalation Treatment 94640
Ambulatory Procedures
353.92
Allergen immunotherapy, prep., 15 Qty 95165
Ambulatory Procedures
0
0
Allergen immunotherapy, prep., 30 Qty 95165
Ambulatory Procedures
0
0
Allergy tests, intracutaneous, immed reaction, # of tests 95024
Ambulatory Procedures
112
15
127
Allergy tests, percutaneous, immediate reaction, # of tests
Ambulatory Procedures
60
15
75
Ant interbody Spine fusion/decomp combo, cerv below C2, 1st intrsp 22551
Ambulatory Procedures
21076
3373
24449
Antrotomy by transmastoid approach (bilat) 69501
Ambulatory Procedures
11868
2180
14048
Antrotomy by transmastoid approach (left) 69501
Ambulatory Procedures
7912
1453
9365
Antrotomy by transmastoid approach (right) 69501
Ambulatory Procedures
7912
1453
9365
Applic Long Leg Cast,Amb Type (bilat) 29355
Ambulatory Procedures
624
413
1037
Applic Long Leg Cast,Amb Type (left) 29355
Ambulatory Procedures
416
275
691
Applic Long Leg Cast,Amb Type (right) 29355
Ambulatory Procedures
416
275
691
Application Finger Splnt,Static (left Th) 29130
Ambulatory Procedures
112
80
192
Application Finger Splnt,Static (left 2D) 29130
Ambulatory Procedures
112
80
192
Application Finger Splnt,Static (left 3D) 29130
Ambulatory Procedures
112
80
192
Application Finger Splnt,Static (left 4D) 29130
Ambulatory Procedures
112
80
192
Application Finger Splnt,Static (left 5D) 29130
Ambulatory Procedures
112
80
192
Application Finger Splnt,Static (right Th) 29130
Ambulatory Procedures
112
80
192
Application Finger Splnt,Static (right 2D) 29130
Ambulatory Procedures
112
80
192
Application Finger Splnt,Static (right 3D) 29130
Ambulatory Procedures
112
80
192
Application Finger Splnt,Static (right 4D) 29130
Ambulatory Procedures
112
80
192
Application Finger Splnt,Static (right 5D) 29130
Ambulatory Procedures
112
80
192
Application Long Arm Splint (bilat) 29105
Ambulatory Procedures
357
258
615
Application Long Arm Splint (left) 29105
Ambulatory Procedures
238
172
410
Application Long Arm Splint (right) 29105
Ambulatory Procedures
238
172
410
Application Lower Leg Splint (bilat) 29515
Ambulatory Procedures
357
210
567
Application Lower Leg Splint (left) 29515
Ambulatory Procedures
238
140
378
Application Lower Leg Splint (right) 29515
Ambulatory Procedures
238
140
378
Application Of Cylinder Cast (bilat) 29365
Ambulatory Procedures
624
359
983
Application Of Cylinder Cast (left) 29365
Ambulatory Procedures
416
239
655
Application Of Cylinder Cast (right) 29365
Ambulatory Procedures
416
239
655
Application Of Leg Cast (bilat) 29450
Ambulatory Procedures
357
425
782
Application Of Leg Cast (left) 29450
Ambulatory Procedures
238
283
521
Application Of Leg Cast (right) 29450
Ambulatory Procedures
238
283
521
Application Of Long Leg Cast (bilat) 29345
Ambulatory Procedures
624
399
1023
Application Of Long Leg Cast (left) 29345
Ambulatory Procedures
416
266
682
Application Of Long Leg Cast (right) 29345
Ambulatory Procedures
416
266
682
Application Short Arm Splint,Static (bilat) 29125
Ambulatory Procedures
273
189
462
Application Short Arm Splint,Static (left) 29125
Ambulatory Procedures
182
126
308
Application Short Arm Splint,Static (right) 29125
Ambulatory Procedures
182
126
308
Application Short Leg Cast (bilat) 29405
Ambulatory Procedures
624
240
864
Application Short Leg Cast (left) 29405
Ambulatory Procedures
416
160
576
Application Short Leg Cast (right) 29405
Ambulatory Procedures
416
160
576
Application of cast of finger 29086
Ambulatory Procedures
238
153
391
Application of dynamic type finger splint (left Th) 29131
Ambulatory Procedures
112
99
211
Application of dynamic type finger splint (left 2D) 29131
Ambulatory Procedures
112
99
211
Application of dynamic type finger splint (left 3D) 29131
Ambulatory Procedures
112
99
211
Application of dynamic type finger splint (left 4D) 29131
Ambulatory Procedures
112
99
211
Application of dynamic type finger splint (left 5D) 29131
Ambulatory Procedures
112
99
211
Application of dynamic type finger splint (right Th) 29131
Ambulatory Procedures
112
99
211
Application of dynamic type finger splint (right 2D) 29131
Ambulatory Procedures
112
99
211
Application of dynamic type finger splint (right 3D) 29131
Ambulatory Procedures
112
99
211
Application of dynamic type finger splint (right 4D) 29131
Ambulatory Procedures
112
99
211
Application of dynamic type finger splint (right 5D) 29131
Ambulatory Procedures
112
99
211
Application of long leg cast brace (bilat) 29358
Ambulatory Procedures
624
470
1094
Application of long leg cast brace (left) 29358
Ambulatory Procedures
416
313
729
Application of long leg cast brace (right) 29358
Ambulatory Procedures
416
313
729
Application of nerve stimulator electrodes to skin surface 64550
Ambulatory Procedures
123
35
158
Application of patellar tendon bearing cast (bilat) 29435
Ambulatory Procedures
624
341
965
Application of patellar tendon bearing cast (left) 29435
Ambulatory Procedures
416
227
643
Application of patellar tendon bearing cast (right) 29435
Ambulatory Procedures
416
227
643
Application, Long Leg Splint (bilat) 29505
Ambulatory Procedures
357
243
600
Application, Long Leg Splint (left) 29505
Ambulatory Procedures
238
162
400
Application, Long Leg Splint (right) 29505
Ambulatory Procedures
238
162
400
Apply Forearm Splint,Dynamic (bilat) 29126
Ambulatory Procedures
168
225
393
Apply Forearm Splint,Dynamic (left) 29126
Ambulatory Procedures
182
150
332
Apply Forearm Splint,Dynamic (right) 29126
Ambulatory Procedures
182
150
332
Apply Short Leg Cast,Ambul Type (bilat) 29425
Ambulatory Procedures
624
231
855
Apply Short Leg Cast,Ambul Type (left) 29425
Ambulatory Procedures
416
154
570
Apply Short Leg Cast,Ambul Type (right) 29425
Ambulatory Procedures
416
154
570
Arterial Blood Draw, Therapeutic (ie,Transfusion), Percutaneous 36620
Ambulatory Procedures
103
103
Arthrodesis,Great Toe (bilat) 28750
Ambulatory Procedures
14909
2411
17320
Arthrodesis,Great Toe (left) 28750
Ambulatory Procedures
9939
1607
11546
Arthrodesis,Great Toe (right) 28750
Ambulatory Procedures
9939
1607
11546
Arthroscop Rotator Cuff Repr (bilat) 29827
Ambulatory Procedures
14909
3128
18037
Arthroscop Rotator Cuff Repr (left) 29827
Ambulatory Procedures
9939
2085
12024
Arthroscop Rotator Cuff Repr (right) 29827
Ambulatory Procedures
9939
2085
12024
Arthroscopy Biceps Tenodesis (bilat) 29828
Ambulatory Procedures
14909
2696
17605
Arthroscopy Biceps Tenodesis (left) 29828
Ambulatory Procedures
9939
1797
11736
Arthroscopy Biceps Tenodesis (right) 29828
Ambulatory Procedures
9939
1797
11736
Arthroscopy shoulder, debridement, limited (bilat) 29822
Ambulatory Procedures
7187
1674
8861
Arthroscopy shoulder, debridement, limited (left) 29822
Ambulatory Procedures
4791
1116
5907
Arthroscopy shoulder, debridement, limited (right) 29822
Ambulatory Procedures
4791
1116
5907
Arthroscopy,Hip,Surg;W/Debride (bilat) 29862
Ambulatory Procedures
14909
2385
17294
Arthroscopy,Hip,Surg;W/Debride (left) 29862
Ambulatory Procedures
9939
1590
11529
Arthroscopy,Hip,Surg;W/Debride (right) 29862
Ambulatory Procedures
9939
1590
11529
Arthrotomy of glenohumeral joint with joint exploration (bilat) 23107
Ambulatory Procedures
7187
1938
9125
Arthrotomy of glenohumeral joint with joint exploration (left) 23107
Ambulatory Procedures
4791
1292
6083
Arthrotomy of glenohumeral joint with joint exploration (right) 23107
Ambulatory Procedures
4791
1292
6083
Aspirate Pleura W/ Imaging (bilat) 32555
Ambulatory Procedures
1449
848
2297
Aspirate Pleura W/ Imaging (left) 32555
Ambulatory Procedures
966
565
1531
Aspirate Pleura W/ Imaging (right) 32555
Ambulatory Procedures
966
565
1531
Aspirate Pleura W/O Imaging (bilat) 32554
Ambulatory Procedures
1449
587
2036
Aspirate Pleura W/O Imaging (left) 32554
Ambulatory Procedures
966
391
1357
Aspirate Pleura W/O Imaging (right) 32554
Ambulatory Procedures
966
391
1357
Aspiration of bladder with insertion of suprapubic catheter 51102
Ambulatory Procedures
3013
444
3457
Aspiration+/Injection Ganglion Cyst Any Location 20612
Ambulatory Procedures
448
118
566
Assessment Phasia w/Interp + Report per Hour 96105
Ambulatory Procedures
211
211
Atherectomy, Initial Major Coronary Artery/Branch 92924
Ambulatory Procedures
21021
1286
22307
Avulsion Of Nail Plate, Single 11730
Ambulatory Procedures
236
193
429
Benign Lesion Destruction (not skin tag), up to 14 lesions 17110
Ambulatory Procedures
236
213
449
Benign Lesion Destruction (not skin tag), 15 or more lesions 17111
Ambulatory Procedures
236
253
489
Bilateral Carpal Tunnel Surgery (bilat) 64721
Ambulatory Procedures
4178
1260
5438
Bilateral Carpal Tunnel Surgery (left) 64721
Ambulatory Procedures
2785
839
3624
Bilateral Carpal Tunnel Surgery (right) 64721
Ambulatory Procedures
2785
839
3624
Bilateral Inj,Plantar Common Digital Nerve (bilat) 64455
Ambulatory Procedures
672
141
813
Bilateral Inj,Plantar Common Digital Nerve (left) 64455
Ambulatory Procedures
448
94
542
Bilateral Inj,Plantar Common Digital Nerve (right) 64455
Ambulatory Procedures
448
94
542
Bilateral Laminotomy, Addl Lumbar (bilat) 63044
Ambulatory Procedures
722
722
Bilateral Laminotomy, Addl Lumbar (left) 63044
Ambulatory Procedures
481
481
Bilateral Laminotomy, Addl Lumbar (right) 63044
Ambulatory Procedures
481
481
Bilateral N Block Inj, Trigeminal (bilat) 64400
Ambulatory Procedures
672
371
1043
Bilateral N Block Inj, Trigeminal (left) 64400
Ambulatory Procedures
448
247
695
Bilateral N Block Inj, Trigeminal (right) 64400
Ambulatory Procedures
448
247
695
Bilateral N Block, Other Peripheral (bilat) 64450
Ambulatory Procedures
672
234
906
Bilateral N Block, Other Peripheral (left) 64450
Ambulatory Procedures
448
156
604
Bilateral N Block, Other Peripheral (right) 64450
Ambulatory Procedures
448
156
604
Bilateral Revise Ulnar Nerve At Elbow (bilat) 64718
Ambulatory Procedures
4178
1737
5915
Bilateral Revise Ulnar Nerve At Elbow (left) 64718
Ambulatory Procedures
2785
1158
3943
Bilateral Revise Ulnar Nerve At Elbow (right) 64718
Ambulatory Procedures
2785
1158
3943
Bilateral duplex scan of extracranial arteries 93880
Ambulatory Procedures
307
312
619
Bilateral duplex scan of lower extremity arterial bypass grafts 93925
Ambulatory Procedures
307
425
732
Bilateral noninvasive physiologic studies of lower extremity arteries, at rest 93924
Ambulatory Procedures
260
286
546
Binocular Microscopy Separate Dx Procedure 92504
Ambulatory Procedures
58
58
Biopsy Of Skin Lesion 11100
Ambulatory Procedures
451
199
650
Biopsy Of Thyroid 60100
Ambulatory Procedures
961
222
1183
Biopsy, soft tissue of neck or thorax 21550
Ambulatory Procedures
1884
513
2397
Biopsy,Skin Add-On 11101
Ambulatory Procedures
64
64
Biopsy/Excise Lymph Nodes-Open-Superficial (bilat) 38500
Ambulatory Procedures
6564
971
7535
Biopsy/Excise Lymph Nodes-Open-Superficial (left) 38500
Ambulatory Procedures
4376
647
5023
Biopsy/Excise Lymph Nodes-Open-Superficial (right) 38500
Ambulatory Procedures
4376
647
5023
Biopsy/Excision Lymph Nodes, Open, Deep, Axillary (bilat) 38525
Ambulatory Procedures
6564
1289
7853
Biopsy/Excision Lymph Nodes, Open, Deep, Axillary (left) 38525
Ambulatory Procedures
4376
859
5235
Biopsy/Excision Lymph Nodes, Open, Deep, Axillary (right) 38525
Ambulatory Procedures
4376
859
5235
Biopsy/Excision Lymph Nodes-Open-Deep-Cervical (bilat) 38510
Ambulatory Procedures
6564
1532
8096
Biopsy/Excision Lymph Nodes-Open-Deep-Cervical (right) 38510
Ambulatory Procedures
4376
1021
5397
Bladder instillation 51700
Ambulatory Procedures
413
162
575
Bladder instillation of anticarcinogenic agent 51720
Ambulatory Procedures
413
Blepharoplasty of upper eyelid (bilat) 15823
Ambulatory Procedures
4233
1775
6008
Blepharoplasty of upper eyelid (left) 15823
Ambulatory Procedures
2822
1183
4005
Blepharoplasty of upper eyelid (right) 15823
Ambulatory Procedures
2822
1183
4005
Bx breast needle core w/o imaging guidance spx (right) 19100
Ambulatory Procedures
2473.24
136.58
2609.82
Bx breast needle core w/o imaging guidance spx (left) 19100
Ambulatory Procedures
2473.24
136.58
2609.82
Bx breast needle core w/o imaging guidance spx (bilat) 19100
Ambulatory Procedures
3709.86
204.87
3914.73
CV Stress Test, Proctoring Only, w/o I&R 93016
Ambulatory Procedures
44
44
Caloric vestibular test 92537
Ambulatory Procedures
441
16
457
Caloric vestibular test 92538
Ambulatory Procedures
441
9
450
Canalith Repositioning Procedure 95992
Ambulatory Procedures
85
85
Cardiopulmonary resuscitation
Ambulatory Procedures
372
372
Cath Place Main Renal Artery, Unilat, w/Renal Angio 36252
Ambulatory Procedures
5438
2989
8427
Cervical Or Vaginal Cancer Screening G0101
Ambulatory Procedures
109
74
183
Change Cystostomy Tube; Complex 51710
Ambulatory Procedures
1131.2
250
1381.2
Change of externally accessible ureteral stent via ileal conduit 50688
Ambulatory Procedures
3391.36
159
3550.36
Chemical cauterization granulation tissue 17250
Ambulatory Procedures
306.24
72.64
378.88
Chemodenervation each additional extremity; 1-4 muscles
Ambulatory Procedures
142
142
284
Chemodenervation each additional extremity; 5 or more muscles
Ambulatory Procedures
163
163
326
Chemodenervation of muscles;facial, trigeminal, cerv spinal, and accessory nerves, bil
Ambulatory Procedures
462
241
703
Chemodenervation of muscles; neck, excluding larynx, unilateral
Ambulatory Procedures
462
212
674
Chemodenervation of one extremity; 1-4 muscles
Ambulatory Procedures
1014
213
1227
Chemodenervation of one extremity; 5 or more muscles
Ambulatory Procedures
1014
233
1247
Chemodenervation of eccrine glands; both axillae
Ambulatory Procedures
462
83
545
Chemodenervation of extraocular muscle RT
Ambulatory Procedures
537
426
963
Chemodenervation of extraocular muscle LT
Ambulatory Procedures
537
426
963
Chemodenervation of extraocular muscle Bilat
Ambulatory Procedures
805.5
639
1444.5
Chemodenervation of parotid and submandibular salivary glands, bilateral
Ambulatory Procedures
465
225
690
Chemosurgery of actinic keratoses, 15 or more 17004
Ambulatory Procedures
451
290
741
Chemosurgery of vaginal lesion 57061
Ambulatory Procedures
3722
221
3943
Chiro Manipulative Tx Spinal 1-2 Regions 98940
Ambulatory Procedures
46
56
102
Circumcise-Surgical Excision-Nonneonate 54161
Ambulatory Procedures
3013
390
3403
Closed reduction of Colles type fracture of distal radius (bilat) 25600
Ambulatory Procedures
713
953
1666
Closed reduction of Colles type fracture of distal radius (left) 25600
Ambulatory Procedures
475
635
1110
Closed reduction of Colles type fracture of distal radius (right) 25600
Ambulatory Procedures
475
635
1110
Closed reduction of fracture of coronoid process of ulna with internal fixation (bilat) 24685
Ambulatory Procedures
14909
1922
16831
Closed reduction of fracture of coronoid process of ulna with internal fixation (left) 24685
Ambulatory Procedures
9939
1281
11220
Closed reduction of fracture of coronoid process of ulna with internal fixation (right) 24685
Ambulatory Procedures
9939
1281
11220
Closed reduction of fracture of mandible with interdental fixation 21453
Ambulatory Procedures
7912
1801
9713
Closed reduction of fracture of metatarsal bone with manipulation 28475
Ambulatory Procedures
345
506
851
Closed treatment of radial head subluxation w/manip (bilat) 24640
Ambulatory Procedures
712
391
1103
Closed treatment of radial head subluxation w/manip (left) 24640
Ambulatory Procedures
475
261
736
Closed treatment of radial head subluxation w/manip (right) 24640
Ambulatory Procedures
475
261
736
Closed treatment of tibia shaft fracture w/o manip (bilat) 27750
Ambulatory Procedures
712
1009
1721
Closed treatment of tibia shaft fracture w/o manip (left) 27750
Ambulatory Procedures
475
673
1148
Closed treatment of tibia shaft fracture w/o manip (right) 27750
Ambulatory Procedures
475
673
1148
Closed treatment of ulnar fracture w/o manip (left) 24670
Ambulatory Procedures
345
564
909
Closed treatment ofulnar fracture w/o manip (right) 24670
Ambulatory Procedures
345
564
909
Cmplx Rpr, eyelid/nose/ears/lips 1.1-2.5cm 13151
Ambulatory Procedures
857
818
1675
Cmplx Rpr, eyelids/nose/ears/lips 2.6-7.5cm 13152
Ambulatory Procedures
857
983
1840
Cmplx Rpr, forehead/cheeks/chin/mouth/neck/axillae/genitalia/hands/feet, 2.6-7.5cm 13133
Ambulatory Procedures
348
348
Cmplx rpr f/c/c/m/n/ax/g/h/f 1.1-2.5 Cm 13131
Ambulatory Procedures
857
746
1603
Cmplx rpr f/c/c/m/n/ax/g/h/f 2.6-7.5 Cm 13132
Ambulatory Procedures
857
923
1780
Cmplx rpr s/a/l 2.6-7.5 Cm 13121
Ambulatory Procedures
857
826
1683
Cmplx rpr s/a/l addl 5 Cm or more 13122
Ambulatory Procedures
258
258
Collection Venous Blood Venipuncture 36415
Ambulatory Procedures
6
6
Color vision examination 92283
Ambulatory Procedures
182
88
270
Colpopexy, vag intraperitoneal approach uterosacral levator myorrhaphy 57282
Ambulatory Procedures
11398
980
12378
Combined anteroposterior colporrhaphy 57260
Ambulatory Procedures
7320
1632
8952
Complete electrosurgical resection of prostate by transurethral approach 52601
Ambulatory Procedures
6787
1683
8470
Complete excision of inferior turbinate (bilat) 30130
Ambulatory Procedures
4851
1118
5969
Complete excision of inferior turbinate (right) 30130
Ambulatory Procedures
3234
745
3979
Complete laser vaporization of prostate 52648
Ambulatory Procedures
6787
3537
10324
Complete mastoidectomy (bilat) 69502
Ambulatory Procedures
11868
2889
14757
Complete mastoidectomy (left) 69502
Ambulatory Procedures
7912
1926
9838
Complete mastoidectomy (right) 69502
Ambulatory Procedures
7912
1926
9838
Complete replacement of central venous catheter 36582
Ambulatory Procedures
4495
2134
6629
Complete resection of obstructive prostate tissue by transurethral approach 52630
Ambulatory Procedures
6787
793
7580
Complete submucous resection of inferior turbinate (bilat) 30140
Ambulatory Procedures
4851
1292
6143
Complete submucous resection of inferior turbinate (right) 30140
Ambulatory Procedures
3234
861
4095
Complete thyroidectomy with dissection of neck 60252
Ambulatory Procedures
7912
2618
10530
Complex Repair eyelid/nose/ear/lip, each addtl 5cm or less 13153
Ambulatory Procedures
377
377
Complicated drainage of abscess of finger 26011
Ambulatory Procedures
1884
751
2635
Complicated insertion of temporary indwelling bladder catheter 51703
Ambulatory Procedures
260
253
513
Control Nasal Hemorrhage, anterior, simple (left) 30901
Ambulatory Procedures
182
186
368
Control Nasal Hemorrhage, anterior, simple (right) 30901
Ambulatory Procedures
182
186
368
Control Nasal Hemorrhage, posterior (left) 30905
Ambulatory Procedures
259
528
787
Control Nasal Hemorrhage, posterior (right) 30905
Ambulatory Procedures
259
528
787
Cricopharyngeal myotomy 43030
Ambulatory Procedures
7912
1036
8948
Cryosurgical ablation of prostate using ultrasonic guidance 55873
Ambulatory Procedures
15193
13938
29131
Csf Shunt Reprogram 62252
Ambulatory Procedures
482
74
556
Cysteourethroscopy; with removal of ureteral calculus (bilat) 52320
Ambulatory Procedures
6731
740
7471
Cysteourethroscopy; with removal of ureteral calculus (left) 52320
Ambulatory Procedures
4487
493
4980
Cysteourethroscopy; with removal of ureteral calculus (right) 52320
Ambulatory Procedures
4487
493
4980
Cystometrogram 51725
Ambulatory Procedures
413
210
623
Cystometrogram using calibrated electronic equipment 51729
Ambulatory Procedures
1049
404
1453
Cystometrogram using calibrated electronic equipment, with urethral pressure profile study 51727
Ambulatory Procedures
1049
388
1437
Cystometrogram using calibrated electronic equipment, with voiding pressure study 51728
Ambulatory Procedures
1049
398
1447
Cystoscopy And Treatment (with fulguration) 52240
Ambulatory Procedures
4487
783
5270
Cystourethroscopy 52000
Ambulatory Procedures
1049
398
1447
Cystourethroscopy and ureteroscopy with balloon dilation of ureteral stricture (bilat) 52344
Ambulatory Procedures
6731
1109
7840
Cystourethroscopy and ureteroscopy with balloon dilation of ureteral stricture (left) 52344
Ambulatory Procedures
4487
739
5226
Cystourethroscopy and ureteroscopy with balloon dilation of ureteral stricture (right) 52344
Ambulatory Procedures
4487
739
5226
Cystourethroscopy with balloon dilation of ureteral stricture (bilat) 52341
Ambulatory Procedures
6731
851
7582
Cystourethroscopy with balloon dilation of ureteral stricture (right) 52341
Ambulatory Procedures
4487
567
5054
Cystourethroscopy with bilateral ureteral meatotomy 52290
Ambulatory Procedures
3013
487
3500
Cystourethroscopy with biopsy 52204
Ambulatory Procedures
3013
712
3725
Cystourethroscopy with catheterization and brush biopsy of renal pelvis (bilat) 52007
Ambulatory Procedures
6731
1284
8015
Cystourethroscopy with catheterization and brush biopsy of renal pelvis (right) 52007
Ambulatory Procedures
4487
856
5343
Cystourethroscopy with catheterization and instillation of ureter 52005
Ambulatory Procedures
3013
515
3528
Cystourethroscopy with cryosurgery and resection of bladder tumor 52224
Ambulatory Procedures
3013
1330
4343
Cystourethroscopy with cryosurgery and resection of bladder tumor 52234
Ambulatory Procedures
4487
491
4978
Cystourethroscopy with cryosurgery and resection of bladder tumor 52235
Ambulatory Procedures
4487
576
5063
Cystourethroscopy with cryosurgery of bladder neck 52214
Ambulatory Procedures
3013
1270
4283
Cystourethroscopy with injection for chemodenervation of bladder 52287
Ambulatory Procedures
3013
605
3618
Cystourethroscopy with insertion of Gibbons ureteral stent (bilat) 52332
Ambulatory Procedures
6731
1412
8143
Cystourethroscopy with insertion of Gibbons ureteral stent (left) 52332
Ambulatory Procedures
6731
1412
8143
Cystourethroscopy with insertion of Gibbons ureteral stent (right) 52332
Ambulatory Procedures
6731
1412
8143
Cystourethroscopy with insertion of permanent urethral stent 52282
Ambulatory Procedures
4487
672
5159
Cystourethroscopy with irrigation and evacuation of clot 52001
Ambulatory Procedures
3013
730
3743
Cystourethroscopy with manipulation of ureteral calculus (bilat) 52330
Ambulatory Procedures
6731
1439
8170
Cystourethroscopy with manipulation of ureteral calculus (right) 52330
Ambulatory Procedures
4487
959
5446
Cystourethroscopy with pyeloscopy and fulguration of renal pelvic lesion (bilat) 52354
Ambulatory Procedures
6731
1250
7981
Cystourethroscopy with pyeloscopy and fulguration of renal pelvic lesion (left) 52354
Ambulatory Procedures
4487
833
5320
Cystourethroscopy with pyeloscopy and fulguration of renal pelvic lesion (right) 52354
Ambulatory Procedures
4487
833
5320
Cystourethroscopy with pyeloscopy and lithotripsy (bilat) 52353
Ambulatory Procedures
10181
1175
11356
Cystourethroscopy with pyeloscopy and lithotripsy (left) 52353
Ambulatory Procedures
6787
783
7570
Cystourethroscopy with pyeloscopy and lithotripsy (right) 52353
Ambulatory Procedures
6787
783
7570
Cystourethroscopy with pyeloscopy and lithotripsy with insertion of Gibbons stent (bilat) 52356
Ambulatory Procedures
10181
1247
11428
Cystourethroscopy with pyeloscopy and lithotripsy with insertion of Gibbons stent (left) 52356
Ambulatory Procedures
6787
831
7618
Cystourethroscopy with pyeloscopy and lithotripsy with insertion of Gibbons stent (right) 52356
Ambulatory Procedures
6787
831
7618
Cystourethroscopy with pyeloscopy and manipulation of calculus (bilat) 52352
Ambulatory Procedures
6731
1062
7793
Cystourethroscopy with pyeloscopy and manipulation of calculus (left) 52352
Ambulatory Procedures
4487
708
5195
Cystourethroscopy with pyeloscopy and manipulation of calculus (right) 52352
Ambulatory Procedures
4487
708
5195
Cystourethroscopy with removal of calculus from bladder 52315
Ambulatory Procedures
3013
807
3820
Cystourethroscopy with ureteroscopy and balloon dilation of ureteropelvic stricture (bilat) 52345
Ambulatory Procedures
6731
1184
7915
Cystourethroscopy with ureteroscopy and balloon dilation of ureteropelvic stricture (left) 52345
Ambulatory Procedures
4487
789
5276
Cystourethroscopy with ureteroscopy and balloon dilation of ureteropelvic stricture (right) 52345
Ambulatory Procedures
4487
789
5276
Cystourethroscopy w/Bladder Dilation for IC-General/Spinal Anesthesia 52260
Ambulatory Procedures
3013
420
3433
Cystourethroscopy w/calibrate &/or dilation of urethral stenosis 52281
Ambulatory Procedures
3013
529
3542
Cystourethroscopy w/Foreign Body Removal-Simple 52310
Ambulatory Procedures
3013
474
3487
Debride Nail,1-5 11720
Ambulatory Procedures
182
63
245
Debridement Mastoidectomy Cavity, simple (bilat) 69220
Ambulatory Procedures
354
324
678
Debridement Mastoidectomy Cavity, simple (right) 69220
Ambulatory Procedures
236
216
452
Debridement of bone muscle - 11044
Ambulatory Procedures
1884
614
2498
Debridement of mastoidectomy cavity (bilat) 69222
Ambulatory Procedures
2069
644
2713
Debridement of mastoidectomy cavity (right) 69222
Ambulatory Procedures
1379
429
1808
Debridement open wound each additional 20 sq cm 97598
Ambulatory Procedures
21.8
21.8
43.6
Debridement subcutaneous tissue 20 sq cm/< 11042
Ambulatory Procedures
585.24
121.88
707.12
Debridement subcutaneous tissue ea addl 20 sq cm 11045
Ambulatory Procedures
51.54
51.54
103.08
Debridement, eczematous/infected skin, up to 10% body area 11000
Ambulatory Procedures
857
106
963
Declotting of implanted vascular access catheter using thrombolytic agent 36593
Ambulatory Procedures
400
59
459
Demonstrate Use Home Inr Mon G0248
Ambulatory Procedures
204
212
416
Destroy Premlg Lesns;1St Lesn 17000
Ambulatory Procedures
236
129
365
Destroy Vulva Lesion, Simple 56501
Ambulatory Procedures
2822
254
3076
Destroy nerve face muscle LT 64612
Ambulatory Procedures
464
228
692
Destroy nerve face muscle RT 64612
Ambulatory Procedures
464
228
692
Destroy nerve face muscle Bilat 64612
Ambulatory Procedures
928
456
1384
Destruct Penis Lesion/S;Chem 54050
Ambulatory Procedures
236
257
493
Destruct b9 lesion 1-14 17110
Ambulatory Procedures
236
213
449
Destruction 2-14 Lesions 17003
Ambulatory Procedures
11
11
22
Destruction of lingual tonsil 42870
Ambulatory Procedures
3234
1203
4437
Destruction of prostate tissue using microwave thermotherapy by transurethral approach 53850
Ambulatory Procedures
3013
3987
7000
Diagnostic anoscopy spx 46600
Ambulatory Procedures
182
171
353
Diagnostic cystourethroscopy with pyeloscopy 52351
Ambulatory Procedures
4487
605
5092
Diagnostic flexible bronchoscopy 31622
Ambulatory Procedures
2075
594
2669
Diagnostic laryngoscopy, indirect 31505
Ambulatory Procedures
283
162
445
Diagnostic thoracoscopy of lung 32601
Ambulatory Procedures
6306
612
6918
Diagnostic thoracoscopy of mediastinal space with biopsy 32606
Ambulatory Procedures
6306
918
7224
Diagnosticmammographydigital G0204
Ambulatory Procedures
228
228
Diagnosticmammographydigital G0206
Ambulatory Procedures
178
178
Dialysis proc other than hemodialysis, w/single physician eval 90945
Ambulatory Procedures
961
169
1130
Dilation of stricture of urethra by passage of sound 53600
Ambulatory Procedures
413
163
576
Dilation of stricture of urethra by passage of sound 53601
Ambulatory Procedures
182
158
340
Dilation of urethra 53660
Ambulatory Procedures
260
137
397
Dilation of urethra 53661
Ambulatory Procedures
182
134
316
Direct operative laryngoscopy (bilat) 31545
Ambulatory Procedures
5976
1089
7065
Direct operative laryngoscopy (left) 31545
Ambulatory Procedures
3984
726
4710
Direct operative laryngoscopy (right) 31545
Ambulatory Procedures
3984
726
4710
Direct operative laryngoscopy with foreign body removal 31530
Ambulatory Procedures
2075
396
2471
Direct therapeutic laryngoscopy with injection into vocal cord 31571
Ambulatory Procedures
3984
501
4485
Dissection of deep jugular lymph node (bilat) 38542
Ambulatory Procedures
12003
1542
13545
Dissection of deep jugular lymph node (right) 38542
Ambulatory Procedures
8002
1028
9030
Doppler Echo, Limited or F/U (GLOBAL) 93321
Ambulatory Procedures
38
38
Drain Cerebro Spinal Fluid 62272
Ambulatory Procedures
1170
391
1561
Drain Skin Abscess,Cmplic/Multi 10061
Ambulatory Procedures
457
402
859
Drain blood from under nail 11740
Ambulatory Procedures
112
96
208
Drainage External Aud Canal Abscess (bilat) 69020
Ambulatory Procedures
686
681
1367
Drainage External Aud Canal Abscess (right) 69020
Ambulatory Procedures
457
454
911
Drainage External Ear, complex (bilat) 69005
Ambulatory Procedures
4244
632
4876
Drainage External Ear, complex (right) 69005
Ambulatory Procedures
2829
421
3250
Drainage Of Arm Bursa (bilat) 23931
Ambulatory Procedures
4244
834
5078
Drainage Of Arm Bursa (left) 23931
Ambulatory Procedures
2829
556
3385
Drainage Of Arm Bursa (right) 23931
Ambulatory Procedures
2829
556
3385
Drainage of parotid abscess 42300
Ambulatory Procedures
1379
417
1796
Drainage of sublingual abscess by intraoral approach 42310
Ambulatory Procedures
626
320
946
Dress/Debride Small Burn, No Anesthesia 16020
Ambulatory Procedures
236
158
394
Dup-Scan Artl Flo Abdl/Pel/Scrot+/Rpr Orgn Lmtd 93976
Ambulatory Procedures
307
237
544
Dup-Scan Uxtr Art/Artl Bpgs Compl Bi Study 93930
Ambulatory Procedures
307
325
632
EKG - Interp Only 93010
Ambulatory Procedures
35
35
EKG in Office
Ambulatory Procedures
106
EMB w/wo endocervical biopsy w/o cervical dilation, any method 58100
Ambulatory Procedures
281
213
494
EPS w/transseptal AF ablation w/pulm vein isolation
Ambulatory Procedures
837
837
ESRD related services Monthly 12-19 yr old w/ 1 face-face visit 90959
Ambulatory Procedures
584
584
ESRD related services Monthly 12-19 yr old w/ 2-3 face-face visits 90958
Ambulatory Procedures
860
860
ESRD related services Monthly 12-19 yr old w/ 4+ face-face visits 90957
Ambulatory Procedures
1272
1272
ESRD related services Monthly 20+ yr old w/ 1 face-face visit 90962
Ambulatory Procedures
362
362
ESRD related services Monthly 20+ yr old w/ 2-3 face-face visits 90961
Ambulatory Procedures
470
470
ESRD related services Monthly 20+ yr old w/ 4+ face-face visits 90960
Ambulatory Procedures
559
559
Ear Canal Biopsy (bilat) 69105
Ambulatory Procedures
4851
411
5262
Ear Canal Biopsy (right) 69105
Ambulatory Procedures
3234
274
3508
Ecg Routine Ecg w/Least 12 Lds w/I+R 93010
Ambulatory Procedures
35
35
Echo Transthorac R-T 2d w/Wo M-Mode Rec Comp 93307
Ambulatory Procedures
834
162
996
Ekg Interpret & Report Preve G0405
Ambulatory Procedures
17
17
Ekg Tracing For Initial Prev G0404
Ambulatory Procedures
25
16
41
Elec Alys Nstim Pls Gen Cplx Sc/Perph 1st Hr 95972
Ambulatory Procedures
213
114
327
Elec Analys Infus Pump W/Reprog 62368
Ambulatory Procedures
482
111
593
Electroencephalogram Rec Coma/Sleep Only 95822
Ambulatory Procedures
441
603
1044
Electroencephalogram w/Rec Awake+Asleep 95819
Ambulatory Procedures
441
681
1122
Electroencephalogram w/Rec Awake+Drowsy 95816
Ambulatory Procedures
441
582
1023
Electromyography study of anal sphincter 51784
Ambulatory Procedures
260
219
479
Electrophysiologic evaluation single/dual transvenous cardioverter-defibrillator 93642
Ambulatory Procedures
1690
290
1980
Emg-Anal Sphincter 95867
Ambulatory Procedures
260
100
360
Endoscopic injection of implant material into submucosal tissue of bladder neck 51715
Ambulatory Procedures
4487
569
5056
Esophagoscopy flex/transoral/guide wire insert 43226
Ambulatory Procedures
2176
737
2913
Esophagoscopy, Flexible transoral, w/ removal of foreign body 43215
Ambulatory Procedures
2176
811
2987
Esrd Related Svc less than Full Month 20+Greater than yr Old 90970
Ambulatory Procedures
15
15
Esrd Svc Home Dialysis Full Month 20 yr Old 90966
Ambulatory Procedures
468
468
Exc Back Les Sbq <3 cm 21930
Ambulatory Procedures
2829
921
3750
Exc Face-Mm B9+Marg 0.5 < Cm 11440
Ambulatory Procedures
961
260
1221
Exc Face-Mm B9+Marg 0.6-1 Cm 11441
Ambulatory Procedures
961
324
1285
Exc Face-Mm Malig+Marg 0.6-1 11641
Ambulatory Procedures
961
460
1421
Exc Face-Mm Malig+Marg 1.1-2 11642
Ambulatory Procedures
961
526
1487
Exc Face-Mm Malig+Marg 2.1-3 11643
Ambulatory Procedures
1884
621
2505
Exc H-F-Nk-Sp B9+Marg 0.5 < 11420
Ambulatory Procedures
1884
237
2121
Exc H-F-Nk-Sp B9+Marg 0.6-1 11421
Ambulatory Procedures
1884
303
2187
Exc H-F-Nk-Sp B9+Marg 1.1-2 11422
Ambulatory Procedures
1884
339
2223
Exc H-F-Nk-Sp B9+Marg 2.1-3 11423
Ambulatory Procedures
1884
391
2275
Exc H-F-Nk-Sp B9+Marg 3.1-4 11424
Ambulatory Procedures
2829
452
3281
Exc H-F-Nk-Sp Mlg+Marg 0.6-1.0 Cm 11621
Ambulatory Procedures
1884
444
2328
Exc H-F-Nk-Sp Mlg+Marg 1.1-2 Cm 11622
Ambulatory Procedures
1884
496
2380
Exc H-F-Nk-Sp Mlg+Marg 2.1-3 Cm 11623
Ambulatory Procedures
1884
583
2467
Exc Tr-Ext B9+Marg 0.5 < Cm 11400
Ambulatory Procedures
961
239
1200
Exc Tr-Ext B9+Marg 0.6-1 Cm 11401
Ambulatory Procedures
961
287
1248
Exc Tr-Ext B9+Marg 1.1-2 Cm 11402
Ambulatory Procedures
961
319
1280
Exc Tr-Ext B9+Marg 2.1-3 Cm 11403
Ambulatory Procedures
1884
370
2254
Exc Tr-Ext B9+Marg 3.1-4 Cm 11404
Ambulatory Procedures
1884
421
2305
Exc Tr-Ext B9+Marg 4.0+ Cm 11406
Ambulatory Procedures
2829
607
3436
Exc Tr-Ext Mlg+Marg > 4.0 Cm 11606
Ambulatory Procedures
2829
874
3703
Exc Tr-Ext Mlg+Marg 1.1-2 Cm 11602
Ambulatory Procedures
961
479
1440
Exc Tr-Ext Mlg+Marg 2.1-3 Cm 11603
Ambulatory Procedures
1884
549
2433
Exc b9 lesion mrgn xcp sk tg s/n/h/f/g > 4.0cm 11426
Ambulatory Procedures
4414.84
649.7
5064.54
Exc b9 lesion mrgn xcp sk tg f/e/e/n/l/m > 4.0cm 11446
Ambulatory Procedures
4297.82
639.9
4937.72
Excise Parotid Tumor/Gland w/Face Nerve Disect/Preserv (bilat) 42420
Ambulatory Procedures
11868
3557
15425
Excise Parotid Tumor/Gland w/Face Nerve Disect/Preserv (right) 42420
Ambulatory Procedures
7912
2371
10283
Excise malignant lesion, face/ear/eyelid/nose/lip/muc membr, > 4cm 11646
Ambulatory Procedures
2829
1002
3831
Excision Nasal Polyp(s), Simple (bilat) 30110
Ambulatory Procedures
2069
675
2744
Excision Nasal Polyp(s), Simple (right) 30110
Ambulatory Procedures
1379
450
1829
Excision Of Uvula 42140
Ambulatory Procedures
3234
503
3737
Excision Parotid Gland/Tumor, lateral lobe W/ Facial Nerve (bilat) 42415
Ambulatory Procedures
11868
1862
13730
Excision Parotid Gland/Tumor, lateral lobe W/ Facial Nerve (right) 42415
Ambulatory Procedures
11868
1862
13730
Excision Parotid Tumor / Gland, lateral lobe W/O Nerve (bilat) 42410
Ambulatory Procedures
11868
1862
13730
Excision Parotid Tumor / Gland, lateral lobe W/O Nerve (left) 42410
Ambulatory Procedures
7912
1241
9153
Excision Parotid Tumor / Gland, lateral lobe W/O Nerve (right) 42410
Ambulatory Procedures
7912
1241
9153
Excision benign lesion face/ears/eyelids/nose/lips/mucous memb 3.1-4cm 11444
Ambulatory Procedures
1884
546
2430
Excision malignant lesion, scalp, neck, hands, feet, genitalia >4cm 11626
Ambulatory Procedures
2829
792
3621
Excision malignant lesion f/e/e/n/l 0.5 cm/< 11640
Ambulatory Procedures
1078.22
245.66
1323.88
Excision of Hydrocele Unilateral 55040
Ambulatory Procedures
5225
670
5895
Excision of Spermatocele (bilat) 54840
Ambulatory Procedures
6731
956
7687
Excision of Spermatocele (left) 54840
Ambulatory Procedures
4487
637
5124
Excision of Spermatocele (right) 54840
Ambulatory Procedures
4487
637
5124
Excision of aural polyp (bilat) 69540
Ambulatory Procedures
4851
614
5465
Excision of aural polyp (right) 69540
Ambulatory Procedures
3234
409
3643
Excision of branchial cleft cyst (bilat) 42810
Ambulatory Procedures
4851
1154
6005
Excision of branchial cleft cyst (bilat) 42815
Ambulatory Procedures
10968
1674
12642
Excision of branchial cleft cyst (left) 42810
Ambulatory Procedures
3234
769
4003
Excision of branchial cleft cyst (right) 42810
Ambulatory Procedures
3234
769
4003
Excision of branchial cleft cyst (right) 42815
Ambulatory Procedures
7912
1116
9028
Excision of chest wall tumor 19260
Ambulatory Procedures
2829
2363
5192
Excision of cystic hygroma of axilla 38550
Ambulatory Procedures
4376
996
5372
Excision of deep cervical lymph node with excision of scalene fat pad (bilat) 38520
Ambulatory Procedures
6564
1374
7938
Excision of deep cervical lymph node with excision of scalene fat pad (right) 38520
Ambulatory Procedures
4376
916
5292
Excision of exostosis of external auditory canal (bilat) 69140
Ambulatory Procedures
11868
2594
14462
Excision of exostosis of external auditory canal (left) 69140
Ambulatory Procedures
7912
1729
9641
Excision of exostosis of external auditory canal (right) 69140
Ambulatory Procedures
7912
1729
9641
Excision of hydrocele of spermatic cord (bilat) 55500
Ambulatory Procedures
6731
1176
7907
Excision of hydrocele of spermatic cord (right) 55500
Ambulatory Procedures
4487
784
5271
Excision of lesion of dentoalveolar structure 41825
Ambulatory Procedures
3234
421
3655
Excision of nail fold toe 11765
Ambulatory Procedures
236
324
560
Excision of polyp of distal urethra 53260
Ambulatory Procedures
3013
397
3410
Excision of sublingual salivary cyst 42408
Ambulatory Procedures
3234
899
4133
Excision of thrombosed external hemorrhoid 46320
Ambulatory Procedures
3323
357
3680
Excision of thyroid adenoma 60200
Ambulatory Procedures
8002
1305
9307
Excision of urethral caruncle 53265
Ambulatory Procedures
3013
429
3442
Excision of varicocele with hernia repair (bilat) 55540
Ambulatory Procedures
7838
1601
9439
Excision of varicocele with hernia repair (left) 55540
Ambulatory Procedures
5225
1067
6292
Excision of varicocele with hernia repair (right) 55540
Ambulatory Procedures
5225
1067
6292
Excision submaxillary gland (bilat) 42440
Ambulatory Procedures
11868
1235
13103
Excision submaxillary gland (left) 42440
Ambulatory Procedures
7912
823
8735
Excision submaxillary gland (right) 42440
Ambulatory Procedures
7912
823
8735
Excision tumor soft tis back/flank subq 3 cm/> 21931
Ambulatory Procedures
2473.24
917.26
3390.5
Excision tumor soft tissue shoulder subq 3 cm/> (right) 23071
Ambulatory Procedures
2473.24
818.26
3291.5
Excision tumor soft tissue shoulder subq 3 cm/> (left) 23071
Ambulatory Procedures
2473.24
818.26
3291.5
Excision tumor soft tissue shoulder subq 3 cm/> (bilat) 23071
Ambulatory Procedures
3709.86
1227.39
4937.25
Excision, malignant lesion, scalp, neck, hands, feet, genitalia <.5cm 11620
Ambulatory Procedures
1884
375
2259
Excision, malignant lesion, trunk/arms/legs <0.5cm 11600
Ambulatory Procedures
1884
372
2256
Excision, malignant lesion, trunk/arms/legs 0.6-1.0cm 11601
Ambulatory Procedures
961
442
1403
Excision, malignant lesion, trunk/arms/legs 3.1-4.0cm 11604
Ambulatory Procedures
1884
610
2494
Excision, olecranon bursa (bilat) 24105
Ambulatory Procedures
4367
1026
5393
Excision, olecranon bursa (left) 24105
Ambulatory Procedures
2911
684
3595
Excision, olecranon bursa (right) 24105
Ambulatory Procedures
2911
684
3595
Excision, tumor, soft tissue neck/ant. thorax, subcutaneous; ? 3 cm 21552
Ambulatory Procedures
2829
878
3707
Excision, tumor, soft tissue neck/ant. thorax, subcutaneous; < 3 cm 21555
Ambulatory Procedures
2829
809
3638
Excision, tumor, soft tissue thigh/knee,SQ less than 3cm LT-27337
Ambulatory Procedures
4298
815
5113
Excision, tumor, soft tissue thigh/knee,SQ less than 3cm RT-27337
Ambulatory Procedures
4298
815
5113
Excision, tumor, soft tissue thigh/knee,SQ less than 3cm Bilat-27337
Ambulatory Procedures
6447
1222.5
7669.5
Excision, tumor, soft tissue abd wall,SQ less than 3cm-22902
Ambulatory Procedures
2473
644
3117
Excision, tumor, soft tissue abd wall,SQ greater than 3cm- 22903
Ambulatory Procedures
4298
856
5154
Excision, tumor, soft tissue up arm/elbow,SQ less than 3 cm RT-24075
Ambulatory Procedures
2473
644
3117
Excision, tumor, soft tissue up arm/elbow,SQ less than 3cm LT- 24075
Ambulatory Procedures
2473
644
3117
Excision, tumor, soft tissue up arm/elbow,SQ less than 3cm Bilat - 24075
Ambulatory Procedures
3709.5
966
4675.5
Exploration Of Knee Joint (bilat) 27310
Ambulatory Procedures
7187
2153
9340
Exploration Of Knee Joint (left) 27310
Ambulatory Procedures
4791
1435
6226
Exploration Of Knee Joint (right) 27310
Ambulatory Procedures
4791
1435
6226
External ECG Recorder (ie, Holter), up to 48 hrs, Scanning Analysis & Rpt 93226
Ambulatory Procedures
200
External electrocardiographic recording up to 48 hours 93225
Ambulatory Procedures
182
182
External patient-activated Event Recorder, up to 30 days, Transmit & Analysis 93271
Ambulatory Procedures
213
325
538
Fascia lata graft by stripper 20920
Ambulatory Procedures
2822
778
3600
Fat Grafting 20926
Ambulatory Procedures
4275
846
5121
Fetal Nonstress Test 59025
Ambulatory Procedures
281
35
316
Fine needle aspiration (FNA) w/o image 10021
Ambulatory Procedures
511
238
749
Fixation Of Knee Joint (bilat) 27570
Ambulatory Procedures
3290
444
3734
Fixation Of Knee Joint (left) 27570
Ambulatory Procedures
2193
296
2489
Fixation Of Knee Joint (right) 27570
Ambulatory Procedures
2193
296
2489
Fixation of Contralateral Testis (bilat) 54620
Ambulatory Procedures
4520
899
5419
Fixation of Contralateral Testis (right) 54620
Ambulatory Procedures
3013
599
3612
Flexible bronchoscopy using fluoroscopic guidance 31652
Ambulatory Procedures
3984
1753
5737
Flexible bronchoscopy using fluoroscopic guidance 31653
Ambulatory Procedures
3984
1864
5848
Flexible bronchoscopy with biopsy of lung 31628
Ambulatory Procedures
3984
815
4799
Flexible bronchoscopy with brushing 31623
Ambulatory Procedures
2075
646
2721
Flexible bronchoscopy with destruction of tumor 31641
Ambulatory Procedures
3984
517
4501
Flexible bronchoscopy with excision of tumor 31640
Ambulatory Procedures
3984
509
4493
Flexible bronchoscopy with placement of bronchial stent 31636
Ambulatory Procedures
6133
443
6576
Flexible bronchoscopy with placement of tracheal stent 31631
Ambulatory Procedures
6133
459
6592
Flexible bronchoscopy with removal of foreign body 31635
Ambulatory Procedures
2075
682
2757
Flexible bronchoscopy with therapeutic aspiration of tracheobronchial tree 31645
Ambulatory Procedures
2075
633
2708
Flexible bronchoscopy with transbronchial needle aspiration biopsy of lobar bronchus 31629
Ambulatory Procedures
3984
970
4954
Flexible bronchoscopy with transbronchial needle aspiration biopsy of lung 31632
Ambulatory Procedures
147
147
Flexible bronchoscopy with transbronchial needle aspiration biopsy of lung 31633
Ambulatory Procedures
182
182
Floor of Mouth Biopsy 41108
Ambulatory Procedures
1884
294
2178
Fna W/Image 10022
Ambulatory Procedures
961
274
1235
Frac closed tx artclr fx invg mtcrphlngl/iphal jt w/o manip
Ambulatory Procedures
400
419
819
Frac closed tx bimalleolar ankle fracture w/o manip (right) 27808
Ambulatory Procedures
400
583
982
Frac closed tx bimalleolar ankle fracture w/o manip (left) 27808
Ambulatory Procedures
400
583
982
Frac closed tx bimalleolar ankle fracture w/o manip (bilat) 27808
Ambulatory Procedures
599
874
1473
Frac closed tx calcaneal fracture w/o manip (right) 28400
Ambulatory Procedures
400
443
843
Frac closed tx calcaneal fracture w/o manip (left) 28400
Ambulatory Procedures
400
443
843
Frac closed tx calcaneal fracture w/o manip (bilat) 28400
Ambulatory Procedures
599
665
1265
Frac closed tx carpal scaphoid fracture w/o manip (right) 25622
Ambulatory Procedures
400
539
938
Frac closed tx carpal scaphoid fracture w/o manip (left) 25622
Ambulatory Procedures
400
539
938
Frac closed tx carpal scaphoid fracture w/o manip (bilat) 25622
Ambulatory Procedures
599
808
1407
Frac closed tx carpal bone fx w/o manip each bone (right) 25630
Ambulatory Procedures
400
545
944
Frac closed tx carpal bone fx w/o manip each bone (left) 25630
Ambulatory Procedures
400
545
944
Frac closed tx carpal bone fx w/o manip each bone (bilat) 25630
Ambulatory Procedures
599
817
1417
Frac closed tx distal femoral epiphysl separation w/o manip (right) 27516
Ambulatory Procedures
400
924
1324
Frac closed tx distal femoral epiphysl separation w/o manip (left) 27516
Ambulatory Procedures
400
924
1324
Frac closed tx distal femoral epiphysl separation w/o manip (bilat) 27516
Ambulatory Procedures
599
1387
1986
Frac closed tx dstl radial fx/epiphysl sep w/o manip (right) 25600
Ambulatory Procedures
400
601
1001
Frac closed tx dstl radial fx/epiphysl sep w/o manip (left) 25600
Ambulatory Procedures
400
601
1001
Frac closed tx dstl radial fx/epiphysl sep w/o manip (bilat) 25600
Ambulatory Procedures
599
901
1501
Frac closed tx dstl phlngl fx fngr/thmb w/o manip ea
Ambulatory Procedures
400
357
757
Frac closed tx fx phlx/phlg oth/thn grt toe w/o manip
Ambulatory Procedures
400
236
636
Frac closed tx fx w8 brg artclr prtn dstl tibia w/o manip (right) 27824
Ambulatory Procedures
400
842
1241
Frac closed tx fx w8 brg artclr prtn dstl tibia w/o manip (left) 27824
Ambulatory Procedures
400
592
992
Frac closed tx fx w8 brg artclr prtn dstl tibia w/o manip (bilat) 27824
Ambulatory Procedures
599
592
1192
Frac closed tx greater humeral tuberosity fx w/o mani (right) 23620
Ambulatory Procedures
400
496
896
Frac closed tx greater humeral tuberosity fx w/o mani (left) 23620
Ambulatory Procedures
400
496
896
Frac closed tx greater humeral tuberosity fx w/o mani (bilat) 23620
Ambulatory Procedures
599
745
1344
Frac closed tx greater trochanteric fx w/o manip (right) 27246
Ambulatory Procedures
400
753
1153
Frac closed tx greater trochanteric fx w/o manip (left) 27246
Ambulatory Procedures
400
753
1153
Frac closed tx greater trochanteric fx w/o manip (bilat) 27246
Ambulatory Procedures
599
1130
1729
Frac closed tx humeral epicondylar fx medial/lat w/o manip (right) 24560
Ambulatory Procedures
400
558
958
Frac closed tx humeral epicondylar fx medial/lat w/o manip (left) 24560
Ambulatory Procedures
400
558
958
Frac closed tx humeral epicondylar fx medial/lat w/o manip (bilat) 24560
Ambulatory Procedures
599
837
1436
Frac closed tx inter/peri/subtrochanteric fem fx w/o manip (right) 27238
Ambulatory Procedures
2435
897
3332
Frac closed tx inter/peri/subtrochanteric fem fx w/o manip (left) 27238
Ambulatory Procedures
2435
897
3332
Frac closed tx inter/peri/subtrochanteric fem fx w/o manip (bilat) 27238
Ambulatory Procedures
3652
1346
4998
Frac closed tx intercondylar spi&/tubrst fx kne w/wo man (right) 27538
Ambulatory Procedures
400
867
1266
Frac closed tx intercondylar spi&/tubrst fx kne w/wo man (left) 27538
Ambulatory Procedures
400
867
1266
Frac closed tx intercondylar spi&/tubrst fx kne w/wo man (bilat) 27538
Ambulatory Procedures
599
1300
1899
Frac closed tx medial malleolus fx w/o manip (right) 27760
Ambulatory Procedures
400
590
990
Frac closed tx medial malleolus fx w/o manip (left) 27760
Ambulatory Procedures
400
590
990
Frac closed tx medial malleolus fx w/o manip (bilat) 27760
Ambulatory Procedures
599
885
1485
Frac closed tx metatarsal fracture w/o manip
Ambulatory Procedures
400
399
799
Frac closed tx prox fibula/shft fx w/o manip (right) 27780
Ambulatory Procedures
400
541
941
Frac closed tx prox fibula/shft fx w/o manip (left) 27780
Ambulatory Procedures
400
541
941
Frac closed tx prox fibula/shft fx w/o manip (bilat) 27780
Ambulatory Procedures
599
812
1411
Frac closed tx radial shaft fracture w/o manip (right) 25500
Ambulatory Procedures
400
487
887
Frac closed tx radial shaft fracture w/o manip (left) 25500
Ambulatory Procedures
400
487
887
Frac closed tx radial shaft fracture w/o manip (bilat) 25500
Ambulatory Procedures
599
731
1330
Frac closed tx scapular fracture w/o manip (right) 23570
Ambulatory Procedures
400
464
863
Frac closed tx scapular fracture w/o manip (left) 23570
Ambulatory Procedures
400
464
863
Frac closed tx scapular fracture w/o manip (bilat) 23570
Ambulatory Procedures
599
695
1295
Frac closed tx sprcndylr/trnscndylr fem fx w/o manip (right) 27501
Ambulatory Procedures
400
973
1372
Frac closed tx sprcndylr/trnscndylr fem fx w/o manip (left) 27501
Ambulatory Procedures
400
973
1372
Frac closed tx sprcndylr/trnscndylr fem fx w/o manip (bilat) 27501
Ambulatory Procedures
599
146
745
Frac closed tx sternoclavicular dislc w/o manip (right) 23520
Ambulatory Procedures
2435
450
2884
Frac closed tx sternoclavicular dislc w/o manip (left) 23520
Ambulatory Procedures
2435
450
2884
Frac closed tx sternoclavicular dislc w/o manip (bilat) 23520
Ambulatory Procedures
3652
674
4327
Frac closed tx talus fracture w/o manip (bilat) 28430
Ambulatory Procedures
599
615
1214
Frac closed tx talus fracture w/o manip (left) 28430
Ambulatory Procedures
400
410
810
Frac closed tx talus fracture w/o manip (right) 28430
Ambulatory Procedures
400
410
810
Frac closed tx tibial fx proximal w/wo manip w/skel tracj (right) 27532
Ambulatory Procedures
4877
1125
6001
Frac closed tx tibial fx proximal w/wo manip w/skel tracj (left) 27532
Ambulatory Procedures
4877
1125
6001
Frac closed tx tibial fx proximal w/wo manip w/skel tracj (bilat) 27532
Ambulatory Procedures
7315
1687
9002
Frac closed tx tibial shaft fx w/o manip (right) 27750
Ambulatory Procedures
400
617
1017
Frac closed tx tibial shaft fx w/o manip (left) 27750
Ambulatory Procedures
400
617
1017
Frac closed tx tibial shaft fx w/o manip (bilat) 27750
Ambulatory Procedures
599
925
1525
Frac closed tx trimalleolar ankle fx w/o manip (right) 27816
Ambulatory Procedures
400
561
961
Frac closed tx trimalleolar ankle fx w/o manip (left) 27816
Ambulatory Procedures
400
561
961
Frac closed tx trimalleolar ankle fx w/o manip (bilat) 27816
Ambulatory Procedures
599
561
1161
Frac closed tx ulnar fracture proximal end w/o mani (right) 24670
Ambulatory Procedures
400
509
909
Frac closed tx ulnar fracture proximal end w/o mani (left) 24670
Ambulatory Procedures
400
509
909
Frac closed tx ulnar fracture proximal end w/o mani (bilat) 24670
Ambulatory Procedures
599
764
1363
Frac closed txpst malleolus fracture w/o manip (right) 27767
Ambulatory Procedures
400
547
947
Frac closed txpst malleolus fracture w/o manip (left) 27767
Ambulatory Procedures
400
547
947
Frac closed txpst malleolus fracture w/o manip (bilat) 27767
Ambulatory Procedures
599
821
1420
Fusion Of Foot Bones (bilat) 28725
Ambulatory Procedures
21192
2304
23496
Fusion Of Foot Bones (left) 28725
Ambulatory Procedures
20246
1536
21782
Fusion Of Foot Bones (right) 28725
Ambulatory Procedures
20246
1536
21782
Guide nerve destruction electric stimulation 95873
Ambulatory Procedures
142
142
284
Health and Behavior Assessment 96150
Ambulatory Procedures
139
43
182
Health and Behavior Intervention each 15 Min Face to Face Individual 96152
Ambulatory Procedures
139
39
178
Health and Behavior Re-Assessment 96151
Ambulatory Procedures
139
41
180
Health and behavior intervention 96153
Ambulatory Procedures
54
9
63
Health and behavior intervention 96154
Ambulatory Procedures
139
39
178
Hemodialysis proc, w single eval by physician 90935
Ambulatory Procedures
1093
144
1237
Hemorrhoidectomy internal rubber band ligations 46221
Ambulatory Procedures
1335.34
374.52
1709.86
Hip Arthro Acetabuloplasty (bilat) 29915
Ambulatory Procedures
21192
2997
24189
Hip Arthro Acetabuloplasty (left) 29915
Ambulatory Procedures
14128
1998
16126
Hip Arthro Acetabuloplasty (right) 29915
Ambulatory Procedures
14128
1998
16126
Hip Arthro W/Femoroplasty (bilat) 29914
Ambulatory Procedures
14908
2945
17853
Hip Arthro W/Femoroplasty (left) 29914
Ambulatory Procedures
9939
1963
11902
Hip Arthro W/Femoroplasty (right) 29914
Ambulatory Procedures
9939
1963
11902
Hlth+Behavior Ivntj Ea 15 Min Fam w/o Pt 96155
Ambulatory Procedures
40
40
Hyperbaric oxygen therapy 99183
Ambulatory Procedures
230
217
447
I & D/abscess - simple or single 10060
Ambulatory Procedures
208
228
436
I & D/pilonideal cyst-simple 10080
Ambulatory Procedures
457
346
803
I&D hematoma seroma/fluid collection 10140
Ambulatory Procedures
2473.24
232.02
2705.26
I&D ischiorectal&/perirectal abscess spx 46040
Ambulatory Procedures
1755.2
810.8
2566
I&D of Epididymis, Testis, &/or Scrotum (bilat) 54700
Ambulatory Procedures
4520
638
5158
I&D of Epididymis, Testis, &/or Scrotum (left) 54700
Ambulatory Procedures
3013
425
3438
I&D of Epididymis, Testis, &/or Scrotum (right) 54700
Ambulatory Procedures
3013
425
3438
I&D perianal abscess superficial 46050
Ambulatory Procedures
1348.22
190.78
1539
Iliac Art Angio,Cardiac Cath G0278
Ambulatory Procedures
27
27
Immunotherapy, 1 Injection 95115
Ambulatory Procedures
79
Immunotherapy, 2+ Injections 95117
Ambulatory Procedures
82
Implant Neuroelectordes 64581
Ambulatory Procedures
10489
1318
11807
Implant Neuroelectrodes 63650
Ambulatory Procedures
10489
2583
13072
Implant Spine Infusion Pump 62362
Ambulatory Procedures
32882
765
31465
Implantation of mesh for closure of debridement of infected tissue 49568
Ambulatory Procedures
530
530
Implantation of subcutaneous reservoir for epidural drug infusion 62360
Ambulatory Procedures
30700
616
31316
Implnt Spinl Canal Catheter 62350
Ambulatory Procedures
6794
795
7589
Incise Shoulder Tendon (Tenotomy); Single tendon 23405
Ambulatory Procedures
4791
1226
6017
Incision & drainage pilonidal cyst complicated 10081
Ambulatory Procedures
1078.22
332.56
1410.78
Incision & drainage complex po wound infection 10180
Ambulatory Procedures
4297.82
347.28
4645.1
Incision and Drainage Procedure on the skin - 10160
Ambulatory Procedures
590
250
840
Incision and drainage of infected thyroglossal duct cyst 60000
Ambulatory Procedures
1379
336
1715
Incision and drainage of lingual abscess by intraoral approach 41000
Ambulatory Procedures
1379
323
1702
Incision and drainage of masticator space abscess by intraoral approach 41009
Ambulatory Procedures
626
802
1428
Incision and drainage of sublingual abscess by intraoral approach 41005
Ambulatory Procedures
626
451
1077
Incision and drainage of sublingual abscess by intraoral approach 41006
Ambulatory Procedures
1379
714
2093
Incision and drainage of submandibular abscess by extraoral approach 41017
Ambulatory Procedures
3234
889
4123
Incision and drainage of submandibular space abscess by intraoral approach 41008
Ambulatory Procedures
3234
756
3990
Incision and removal of foreign body subq simple 10120
Ambulatory Procedures
451
294
745
Incision for implantation of cranial nerve neurostimulator (bilat) 64568
Ambulatory Procedures
80186
1935
82121
Incision for implantation of cranial nerve neurostimulator (left) 64568
Ambulatory Procedures
55784
1290
57074
Incision for implantation of cranial nerve neurostimulator (right) 64568
Ambulatory Procedures
55784
1290
57074
Incision for implantation of neuromuscular neurostimulator electrode array 64580
Ambulatory Procedures
36738
593
37331
Incision for implantation of peripheral nerve neurostimulator electrode array 64575
Ambulatory Procedures
10489
628
11117
Incision of prostate by transurethral approach 52450
Ambulatory Procedures
4487
933
5420
Incision of thrombosed external hemorrhoid 46083
Ambulatory Procedures
413
342
755
Incisional biopsy of prostate 55705
Ambulatory Procedures
4487
529
5016
Incisional biopsy of testis (bilat) 54505
Ambulatory Procedures
6731
626
7357
Incisional biopsy of testis (right) 54505
Ambulatory Procedures
4487
417
4904
Initial Preventive Exam G0402
Ambulatory Procedures
204
324
528
Injection 1 Tendon Sheath/Ligament Aponeurosis 20551
Ambulatory Procedures
448
118
566
Injection For Myelogram 62284
Ambulatory Procedures
356
356
Injection Single/Mlt Trigger Point 3/Greater than Muscles 20553
Ambulatory Procedures
448
124
572
Injection anes ilioinguinal iliohypogastric nrvs 64425
Ambulatory Procedures
1335.34
374.52
1709.86
Injection for Extremity Venography (bilat) 36005
Ambulatory Procedures
939
939
Injection for Extremity Venography (left) 36005
Ambulatory Procedures
626
626
Injection for Extremity Venography (right) 36005
Ambulatory Procedures
626
626
Injection procedure for chemonucleolysis of lumbar intervertebral disc 62292
Ambulatory Procedures
2785
1161
3946
Injection(s); Single Tendon Sheath, Or Ligament Aponeurosis (bilat) 20550
Ambulatory Procedures
672
172
844
Injection(s); Single Tendon Sheath, Or Ligament Aponeurosis (left) 20550
Ambulatory Procedures
448
115
563
Injection(s); Single Tendon Sheath, Or Ligament Aponeurosis (right) 20550
Ambulatory Procedures
448
115
563
Insert Drug Implant Device 11981
Ambulatory Procedures
182
272
454
Insert Flow Direct Cath for Monitoring (ie, Swan-Ganz) 93503
Ambulatory Procedures
1725
259
1984
Insert ICD Generator Only, Single Lead System 33240
Ambulatory Procedures
44221
747
44968
Insert Pacemaker pulse generator only w/existing Dual leads 33213
Ambulatory Procedures
19496
653.6
20149.6
Insert Pacemaker pulse generator only w/existing Single lead 33212
Ambulatory Procedures
13394
659
14053
Insert Pleural Cath 32550
Ambulatory Procedures
4354
1514
5868
Insert Single Lead, Pacemaker or ICD 33216
Ambulatory Procedures
13394
756
14150
Insert Tunneled Central Venous Cath (CVC) w/o SubQ Port/Pump >=5 yrs old (bilat) 36558
Ambulatory Procedures
6743
2282
9025
Insert Tunneled Central Venous Cath (CVC) w/o SubQ Port/Pump >=5 yrs old (left) 36558
Ambulatory Procedures
4495
1521
6016
Insert Tunneled Central Venous Cath (CVC) w/o SubQ Port/Pump >=5 yrs old (right) 36558
Ambulatory Procedures
4495
1521
6016
Insert Tunneled Central Venous Cath (CVC) w/SubQ Port >=5 yrs old (bilat) 36561
Ambulatory Procedures
6743
3419
10162
Insert Tunneled Central Venous Cath (CVC) w/SubQ Port >=5 yrs old (left) 36561
Ambulatory Procedures
4495
2279
6774
Insert Tunneled Central Venous Cath (CVC) w/SubQ Port >=5 yrs old (right) 36561
Ambulatory Procedures
4495
2279
6774
Insert mesh/oth prosthesis pelvic flr defect, ea site, vag appr Add-on 57267
Ambulatory Procedures
505
505
Insertion of central venous catheter (bilat) 36570
Ambulatory Procedures
6743
3369
10112
Insertion of central venous catheter (left) 36570
Ambulatory Procedures
4495
2246
6741
Insertion of central venous catheter (right) 36570
Ambulatory Procedures
4495
2246
6741
Insertion of cranial neurostimulator pulse generator with direct coupling (bilat) 61885
Ambulatory Procedures
52078
1520
53598
Insertion of cranial neurostimulator pulse generator with direct coupling (left) 61885
Ambulatory Procedures
36738
1013
37751
Insertion of cranial neurostimulator pulse generator with direct coupling (right) 61885
Ambulatory Procedures
36738
1013
37751
Insertion of non-indwelling bladder catheter 51701
Ambulatory Procedures
182
106
288
Insertion of temporary indwelling bladder catheter, simple 51702
Ambulatory Procedures
182
136
318
Insrt/Repl Periph Neurostm Gen 64590
Ambulatory Procedures
36738
522.1
37260.1
Insrt/Repl Sp Neurostim Gen/Recv 63685
Ambulatory Procedures
55784
725
56509
Intermediate Repair, wound of face, ears, eyelids, nose 12051
Ambulatory Procedures
451
499
950
Intermediate w/ Ultrasound Guidance (bilat) 20606
Ambulatory Procedures
672
234
906
Intermediate w/ Ultrasound Guidance (left) 20606
Ambulatory Procedures
448
156
604
Intermediate w/ Ultrasound Guidance (right) 20606
Ambulatory Procedures
448
156
604
Interpretation and report of routine ECG with at least 12 leads 93010
Ambulatory Procedures
35
35
Interstitial Device Place in Prostate for radiation therapy guidance 55876
Ambulatory Procedures
2054
266
2320
Intmd rpr face/mm 2.6-5.0 Cm 12052
Ambulatory Procedures
451
569
1020
Intmd rpr n-hf/genit 2.6-7.5 Cm 12042
Ambulatory Procedures
451
559
1010
Intmd rpr s/a/t/ext 2.6-7.5 Cm 12032
Ambulatory Procedures
451
585
1036
Intmd rpr s/a/t/ext 7.6-12.5 Cm 12034
Ambulatory Procedures
451
602
1053
Intra-abdominal voiding pressure study 51797
Ambulatory Procedures
136
136
Intranasal dermatoplasty 30620
Ambulatory Procedures
7912
1221
9133
Intravascular Ultrasound (IVUS), Coronary, Ea Addtl Vessel 92979
Ambulatory Procedures
182
182
Intravascular Ultrasound (IVUS), Coronary, Initial Vessel 92978
Ambulatory Procedures
356
356
Irrigation of lumbosubarachnoid shunt 63744
Ambulatory Procedures
6794
1322
8116
Knee Arthroscopy-Synovectomy, Major, 2 compartments (bilat) 29876
Ambulatory Procedures
7187
1940
9127
Knee Arthroscopy-Synovectomy, Major, 2 compartments (right) 29876
Ambulatory Procedures
4791
1293
6084
Knee Arthroscopy-Synovectomy, Major, 2+ compartments (left) 29876
Ambulatory Procedures
4791
1293
6084
Knee Arthroscopy/Surgery (bilat) 29873
Ambulatory Procedures
7187
1544
8731
Knee Arthroscopy/Surgery (bilat) 29874
Ambulatory Procedures
7187
1584
8771
Knee Arthroscopy/Surgery (bilat) 29875
Ambulatory Procedures
7187
1460
8647
Knee Arthroscopy/Surgery (bilat) 29877
Ambulatory Procedures
7187
1940
9127
Knee Arthroscopy/Surgery (bilat) 29879
Ambulatory Procedures
4791
1302
6093
Knee Arthroscopy/Surgery (bilat) 29880
Ambulatory Procedures
7187
1658
8845
Knee Arthroscopy/Surgery (bilat) 29881
Ambulatory Procedures
7187
1596
8783
Knee Arthroscopy/Surgery (bilat) 29888
Ambulatory Procedures
21192
2913
24105
Knee Arthroscopy/Surgery (bilat) 29889
Ambulatory Procedures
31614
3608
35222
Knee Arthroscopy/Surgery (intact osteochondritis) (bilat) 29887
Ambulatory Procedures
7187
2202
9389
Knee Arthroscopy/Surgery (intact osteochondritis) (left) 29887
Ambulatory Procedures
4791
1468
6259
Knee Arthroscopy/Surgery (intact osteochondritis) (right) 29887
Ambulatory Procedures
4791
1468
6259
Knee Arthroscopy/Surgery (left) 29873
Ambulatory Procedures
4791
1029
5820
Knee Arthroscopy/Surgery (left) 29874
Ambulatory Procedures
4791
1056
5847
Knee Arthroscopy/Surgery (left) 29875
Ambulatory Procedures
4791
973
5764
Knee Arthroscopy/Surgery (left) 29877
Ambulatory Procedures
4791
1223
6014
Knee Arthroscopy/Surgery (left) 29879
Ambulatory Procedures
4791
1302
6093
Knee Arthroscopy/Surgery (left) 29880
Ambulatory Procedures
4791
1105
5896
Knee Arthroscopy/Surgery (left) 29881
Ambulatory Procedures
4791
1064
5855
Knee Arthroscopy/Surgery (left) 29888
Ambulatory Procedures
14128
1942
16070
Knee Arthroscopy/Surgery (left) 29889
Ambulatory Procedures
21076
2405
23481
Knee Arthroscopy/Surgery (right) 29873
Ambulatory Procedures
4791
1029
5820
Knee Arthroscopy/Surgery (right) 29874
Ambulatory Procedures
4791
1056
5847
Knee Arthroscopy/Surgery (right) 29875
Ambulatory Procedures
4791
973
5764
Knee Arthroscopy/Surgery (right) 29877
Ambulatory Procedures
4791
1223
6014
Knee Arthroscopy/Surgery (right) 29879
Ambulatory Procedures
4791
1302
6093
Knee Arthroscopy/Surgery (right) 29880
Ambulatory Procedures
4791
1105
5896
Knee Arthroscopy/Surgery (right) 29881
Ambulatory Procedures
4791
1064
5855
Knee Arthroscopy/Surgery (right) 29888
Ambulatory Procedures
14128
1942
16070
Knee Arthroscopy/Surgery (right) 29889
Ambulatory Procedures
21076
2405
23481
Knee Arthroscopy/Surgery (with meniscus repair) (bilat) 29883
Ambulatory Procedures
7187
2484
9671
Knee Arthroscopy/Surgery (with meniscus repair) (left) 29883
Ambulatory Procedures
4791
1656
6447
Knee Arthroscopy/Surgery (with meniscus repair) (right) 29883
Ambulatory Procedures
4791
1656
6447
Labrinthotomy, w/perfusion of vestibuloactive drug(s), transcanal (bilat) 69801
Ambulatory Procedures
2069
578
2647
Labrinthotomy, w/perfusion of vestibuloactive drug(s), transcanal (right) 69801
Ambulatory Procedures
1379
385
1764
Laminectomy for Neurostim Elec Plate/Paddle, Epidural 63655
Ambulatory Procedures
36738
1592.9
38330.9
Laminotomy (Hemi) w/Decompress, Reexploration, Cervical, Ea Addtl space (bilat) 63043
Ambulatory Procedures
764
764
Laminotomy (Hemi) w/Decompress, Reexploration, Cervical, Ea Addtl space (left) 63043
Ambulatory Procedures
509
509
Laminotomy (Hemi) w/Decompress, Reexploration, Cervical, Ea Addtl space (right) 63043
Ambulatory Procedures
509
509
Laminotomy,Single Lumbar (bilat) 63042
Ambulatory Procedures
14908
3831
18739
Laminotomy,Single Lumbar (left) 63042
Ambulatory Procedures
9939
2554
12493
Laminotomy,Single Lumbar (right) 63042
Ambulatory Procedures
9939
2554
12493
Lap Inc Hernia Repair Recurr (bilat) 49656
Ambulatory Procedures
20583
2721
23304
Lap Inc Hernia Repair Recurr (left) 49656
Ambulatory Procedures
15191
1814
17005
Lap Inc Hernia Repair Recurr (right) 49656
Ambulatory Procedures
15191
1814
17005
Laparascopic Cholecystectomy 47562
Ambulatory Procedures
8002
1298
9300
Laparascopic Cholecystectomy w/Cholangiography 47563
Ambulatory Procedures
8002
1410
9412
Laparoscopic esophagogastric fundoplasty (eg, Nissen, toupet) 43280
Ambulatory Procedures
15191
2139
17330
Laparoscopic repair paraesophageal hernia, w/o mesh, fundoplasty incld 43281
Ambulatory Procedures
15191
3058
18249
Laparoscopy,Lysis 58660
Ambulatory Procedures
8002
1319
9321
Laparoscopy,Remove Adnexa (bilat) 58661
Ambulatory Procedures
12003
1910
13913
Laparoscopy,Remove Adnexa (left) 58661
Ambulatory Procedures
8002
1273
9275
Laparoscopy,Remove Adnexa (right) 58661
Ambulatory Procedures
8002
1273
9275
Laryngoscopy W/Injection into vocal chord(s) therapeutic 31513
Ambulatory Procedures
2075
263
2338
Lavage of maxillary sinus using cannula (bilat) 31000
Ambulatory Procedures
939
537
1476
Lavage of maxillary sinus using cannula (right) 31000
Ambulatory Procedures
626
358
984
Left Heart Cath (LHC) Only 93452
Ambulatory Procedures
5098
1200
6298
Ligation/Biopsy of Temporal Artery (bilat) 37609
Ambulatory Procedures
2829
607
3436
Ligation/Biopsy of Temporal Artery (left) 37609
Ambulatory Procedures
2829
607
3436
Ligation/Biopsy of Temporal Artery (right) 37609
Ambulatory Procedures
2829
607
3436
Litholapaxy of calculus in bladder and removal of fragments 52317
Ambulatory Procedures
4487
1555
6042
Litholapaxy of calculus in bladder and removal of fragments 52318
Ambulatory Procedures
6787
947
7734
Low back disk surgery (bilat) 63030
Ambulatory Procedures
14908
2858
17766
Low back disk surgery (left) 63030
Ambulatory Procedures
9939
1905
11844
Low back disk surgery (right) 63030
Ambulatory Procedures
9939
1905
11844
Lumbar Puncture 62270
Ambulatory Procedures
1170
154
1324
Lumpectomy of breast (bilat) 19301
Ambulatory Procedures
6564
1922
8486
Lumpectomy of breast (left) 19301
Ambulatory Procedures
4376
1281
5657
Lumpectomy of breast (right) 19301
Ambulatory Procedures
4376
1281
5657
Maxillary sinusotomy by intranasal approach (bilat) 31020
Ambulatory Procedures
4851
1418
6269
Maxillary sinusotomy by intranasal approach (right) 31020
Ambulatory Procedures
3234
945
4179
Mechanical Thrombectomy, Coronary 92973
Ambulatory Procedures
351
351
Mediastinoscopy with biopsy of lymph node 39402
Ambulatory Procedures
6306
806
7112
Mediastinoscopy with biopsy of mediastinal mass 39401
Ambulatory Procedures
6306
617
6923
Medical Nutrition Assmt Indiv Each 15 Min 97802
Ambulatory Procedures
68
68
Medical Nutrition Re-Assmt Indiv Ea 15 Min 97803
Ambulatory Procedures
28
28
Medical services 10pm-8am at 24-hr facility 99053
Ambulatory Procedures
30
30
Medical services eve/wkend/holiday 99051
Ambulatory Procedures
30
30
Metatarsal Fracture; Closed w/ manipulation; each 28470
Ambulatory Procedures
345
429
774
Microsurgical tehniques, require use of operating microscope (add-on)69990
Ambulatory Procedures
432
432
Middle ear exploration through ear canal incision (bilat) 69440
Ambulatory Procedures
11868
2046
13914
Middle ear exploration through ear canal incision (left) 69440
Ambulatory Procedures
7912
1364
9276
Middle ear exploration through ear canal incision (right) 69440
Ambulatory Procedures
7912
1364
9276
Mlt Sleep Latency/Maint of Wakefulness Tstg 95805
Ambulatory Procedures
1713
704
2417
Motor +/Sens 11-12 Nrv Cndj Preconf Eltrode Limb 95912
Ambulatory Procedures
793
191
984
Motor +/Sens 5-6 Nrv Cndj Preconf Eltrode Limb 95909
Ambulatory Procedures
441
122
563
Motor +/Sens 7-8 Nrv Cndj Preconf Eltrode Limb 95910
Ambulatory Procedures
441
162
603
Myringotomy including aspiration and/or eustachian tube inflation (bilat) 69420
Ambulatory Procedures
939
563
1502
Myringotomy including aspiration and/or eustachian tube inflation (right) 69420
Ambulatory Procedures
626
375
1001
Myringotomy with aspiration and eustachian tube inflation under general anesthesia (bilat) 69421
Ambulatory Procedures
4851
443
5294
Myringotomy with aspiration and eustachian tube inflation under general anesthesia (right) 69421
Ambulatory Procedures
3234
295
3529
Nasal Endoscopy, w/ Dilat Maxillary Sinus Ostium (bilat) 31295
Ambulatory Procedures
9199
5932
15131
Nasogastric tube placement using fluoroscopic guidance 43752
Ambulatory Procedures
384
82
466
Nasopharyngoscopy w/Endoscope 92511
Ambulatory Procedures
283
217
500
Neck Spine Disk Surgery (bilat) 63020
Ambulatory Procedures
14908.5
3426
18334.5
Neck Spine Disk Surgery (left) 63020
Ambulatory Procedures
9939
2284
12223
Neck Spine Disk Surgery (right) 63020
Ambulatory Procedures
9939
2284
12223
Neck Spine Disk Surgery 63075
Ambulatory Procedures
9939
2671
12610
Neck Spine Disk Surgery 63076
Ambulatory Procedures
489
489
Needle Emg Ea Extremty w/Paraspinl Area Complete 95886
Ambulatory Procedures
85
85
Needle biopsy of bone 20220
Ambulatory Procedures
1884
328
2212
Needle electromyography for guidance w/chemodenervation
Ambulatory Procedures
40
40
80
Needle oculoelectromyography, 1 or more extraocular muscles, 1 or both eyes, w/interp and report
Ambulatory Procedures
109
93
202
Nerve block injection facial Bilat 64402
Ambulatory Procedures
1056
314
1370
Nerve block injection facial RT 64402
Ambulatory Procedures
528
157
685
Nerve block injection facial LT 64402
Ambulatory Procedures
528
157
685
Nerve block injection occipital RT 64405
Ambulatory Procedures
462
123
585
Nerve block injection occipital LT 64405
Ambulatory Procedures
462
123
585
Nerve block injection occipital Bilat 64405
Ambulatory Procedures
924
246
1170
Neurobehavioral Status Exam Per Hour 96116
Ambulatory Procedures
441
183
624
Neuropsych test admin w/comp
Ambulatory Procedures
245
52
306
Neuropsychological Testing, per hour 96118
Ambulatory Procedures
441
193
634
Noninvasive therapeutic electrical stimulation for bone healing 20974
Ambulatory Procedures
148
148
Nutrition Counseling, Diet S9470
Ambulatory Procedures
STAT
STAT
STAT
Open Tx Of Clavicle fx (bilat) 23515
Ambulatory Procedures
14909
2120
17029
Open Tx Of Clavicle fx (left) 23515
Ambulatory Procedures
9939
1413
11352
Open Tx Of Clavicle fx (right) 23515
Ambulatory Procedures
9939
1413
11352
Open Tx Proximal Humerus Fx (bilat) 23615
Ambulatory Procedures
21192
2606
23798
Open Tx Proximal Humerus Fx (left) 23615
Ambulatory Procedures
20246
1737
21983
Open Tx Proximal Humerus Fx (right) 23615
Ambulatory Procedures
20246
1737
21983
Open Tx acromioclavicular dislocation, W/ fasc graft (bilat) 23552
Ambulatory Procedures
21192
1926
23118
Open Tx acromioclavicular dislocation, W/ fasc graft (left) 23552
Ambulatory Procedures
14128
1284
15412
Open Tx acromioclavicular dislocation, W/ fasc graft (right) 23552
Ambulatory Procedures
14128
1284
15412
Open Tx acromioclavicular dislocation; W/O fasc graft (bilat) 23550
Ambulatory Procedures
14909
1659
16568
Open Tx acromioclavicular dislocation; W/O fasc graft (left) 23550
Ambulatory Procedures
9939
1106
11045
Open Tx acromioclavicular dislocation; W/O fasc graft (right) 23550
Ambulatory Procedures
9939
1106
11045
Open biopsy of bone 20240
Ambulatory Procedures
2829
306
3135
Open excision of aberrant tissue of breast (bilat) 19120
Ambulatory Procedures
6564
1440
8004
Open excision of aberrant tissue of breast (left) 19120
Ambulatory Procedures
4376
960
5336
Open excision of aberrant tissue of breast (right) 19120
Ambulatory Procedures
4376
960
5336
Open neuroplasty of axillary nerve 64708
Ambulatory Procedures
2785
975
3760
Open reduction of comminuted fracture of zygomatic arch with internal fixation (bilat) 21365
Ambulatory Procedures
11868
3306
15174
Open reduction of comminuted fracture of zygomatic arch with internal fixation (left) 21365
Ambulatory Procedures
7912
2204
10116
Open reduction of comminuted fracture of zygomatic arch with internal fixation (right) 21365
Ambulatory Procedures
7912
2204
10116
Open reduction of epiphyseal separation of distal radius with internal fixation (bilat) 25607
Ambulatory Procedures
14909
2157
17066
Open reduction of epiphyseal separation of distal radius with internal fixation (bilat) 25609
Ambulatory Procedures
14909
3081
17990
Open reduction of epiphyseal separation of distal radius with internal fixation (left) 25607
Ambulatory Procedures
9939
1439
11378
Open reduction of epiphyseal separation of distal radius with internal fixation (left) 25609
Ambulatory Procedures
9939
2054
11993
Open reduction of epiphyseal separation of distal radius with internal fixation (right) 25607
Ambulatory Procedures
9939
1439
11378
Open reduction of epiphyseal separation of distal radius with internal fixation (right) 25609
Ambulatory Procedures
9939
2054
11993
Open reduction of fracture of mandible with interdental fixation 21462
Ambulatory Procedures
7912
4459
12371
Open tx of nasal fx; uncomplicated 21325
Ambulatory Procedures
3234
929
4163
Open tx orbital floor blowout fracture; w/ implant (bilat) 21390
Ambulatory Procedures
11868
2357
14225
Open tx orbital floor blowout fracture; w/ implant (left) 21390
Ambulatory Procedures
7912
1571
9483
Open tx orbital floor blowout fracture; w/ implant (right) 21390
Ambulatory Procedures
7912
1571
9483
Optokinetic nystagmus Bidirectional, Foveal/Periph Stim w/Rec 92544
Ambulatory Procedures
260
5
265
Orchiopexy-Inguinal Approach (bilat) 54640
Ambulatory Procedures
7838
1425
9263
Orchiopexy-Inguinal Approach (right) 54640
Ambulatory Procedures
5225
950
6175
Oscillating Tracking Test With Recording 92545
Ambulatory Procedures
260
4
264
Osteopathic Manipulative Tx 1-2 Body Regions 98925
Ambulatory Procedures
100
48
148
Osteopathic Manipulative Tx 3-4 Body Regions 98926
Ambulatory Procedures
100
72
172
Osteopathic Manipulative Tx 5-6 Body Regions 98927
Ambulatory Procedures
100
96
196
Osteopathic Manipulative Tx 7-8 Body Regions 98928
Ambulatory Procedures
100
120
220
Osteopathic Manipulative Tx 9-10 Body Regions 98929
Ambulatory Procedures
100
144
244
Otolaryngologic Exam Under General Anesthesia 92502
Ambulatory Procedures
626
192
818
PCI of occlusion during Acute MI, single coronary vessel 92941
Ambulatory Procedures
19085
1347
20432
PVR/Bladder Capacity Measurement-Ultrasound 51798
Ambulatory Procedures
182
Partial Removal Of Rib 21600
Ambulatory Procedures
4791
1097
5888
Partial Removal Of Thyroid 60220
Ambulatory Procedures
8002
1401
9403
Partial claviculectomy (bilat) 23120
Ambulatory Procedures
7187
1716
8903
Partial claviculectomy (left) 23120
Ambulatory Procedures
4791
1144
5935
Partial claviculectomy (right) 23120
Ambulatory Procedures
4791
1144
5935
Partial excision of facet of lumbar vertebra 22102
Ambulatory Procedures
4791
1556
6347
Partial rhinectomy 30150
Ambulatory Procedures
7912
1511
9423
Penile Injection 54235
Ambulatory Procedures
413
177
590
Perc Spinal Neurostimulator Lead Removal 63661
Ambulatory Procedures
2785
1132
3917
Percutaneous creation of lumbar subarachnoid-peritoneal shunt 63741
Ambulatory Procedures
6794
1331
8125
Percutaneous nephrostolithotomy (bilat) 50080
Ambulatory Procedures
22285.5
2595
24880.5
Percutaneous nephrostolithotomy (right) 50080
Ambulatory Procedures
15193
1736
16929
Percutaneous removal and replacement of internally dwelling ureteral stent (bilat) 50382
Ambulatory Procedures
4520
3455
7975
Percutaneous removal and replacement of internally dwelling ureteral stent (right) 50382
Ambulatory Procedures
3013
2303
5316
Pharmacological Agent Administration (eg, inhaled nitric oxide) 93463
Ambulatory Procedures
196
196
Phlebotomy Therapeutic 99195
Ambulatory Procedures
182
190
372
Phys Srv Req For Pwr Mob Device G0372
Ambulatory Procedures
17
17
Pilot Physical with EKG 99499F
Ambulatory Procedures
160
160
Pilot Physical without EKG 99499G
Ambulatory Procedures
110
110
Place Cath Subclav Art (bilat) 36225
Ambulatory Procedures
8157
4364
12521
Place Cath Subclav Art (left) 36225
Ambulatory Procedures
5438
2909
8347
Place Cath Subclav Art (right) 36225
Ambulatory Procedures
5438
2909
8347
Placement of catheter and injection of diagnostic substance 62318
Ambulatory Procedures
1644
450
2094
Placement of catheter and injection of diagnostic substance 62319
Ambulatory Procedures
1644
329
1973
Polysm Sleep Staging 4/Greater than Addl Param w/Cpap Tx 95811
Ambulatory Procedures
1713
1009
2722
Polysomnography Sleep Staging 4/Greater than Addl Param 95810
Ambulatory Procedures
1713
958
2671
Positional Nystagmus Test, >=4 Positions, w/ Recording 92542
Ambulatory Procedures
182
5
187
Posterior colporrhaphy, repair of rectocele w/wo perineorrhaphy 57250
Ambulatory Procedures
7320
1324
8644
Ppps, Initial Visit G0438
Ambulatory Procedures
334
334
Ppps, Subseq Visit G0439
Ambulatory Procedures
226
226
Prostate Biopsy, Needle/Punch-1 or more 55700
Ambulatory Procedures
3391.36
425
3816.36
Psychiatric Diagnostic Eval w/Medical Services 90792
Ambulatory Procedures
250
288
538
Psychiatric Diagnostic Evaluation 90791
Ambulatory Procedures
250
261
511
Psychological testing 96101
Ambulatory Procedures
441
159
600
Psychotherapy Patient +/ Family 30 minutes 90832
Ambulatory Procedures
139
126
265
Psychotherapy Patient +/ Family 60 minutes 90837
Ambulatory Procedures
250
253
503
Psychotherapy Pt+/Family w/E+M Srvcs 30 min 90833
Ambulatory Procedures
130
130
Psychotherapy Pt+/Family w/E+M Srvcs 45 min 90836
Ambulatory Procedures
165
165
Psychotherapy Pt+/Family w/E+M Srvcs 60 min 90838
Ambulatory Procedures
218
218
Puncture aspiration of hydrocele of tunica vaginalis (bilat) 55000
Ambulatory Procedures
1442
344
1786
Puncture aspiration of hydrocele of tunica vaginalis (left) 55000
Ambulatory Procedures
961
229
1190
Puncture aspiration of hydrocele of tunica vaginalis (right) 55000
Ambulatory Procedures
961
229
1190
Puncture of Shunt Tubing for Inj/Asp Proc 61070
Ambulatory Procedures
966
114
1080
Pure Tone Screening - Air Only 92551
Ambulatory Procedures
22
22
Radical maxillary sinusotomy (bilat) 31030
Ambulatory Procedures
11868
2030
13898
Radical maxillary sinusotomy (right) 31030
Ambulatory Procedures
7912
1353
9265
Radical maxillary sinusotomy with removal of antrochoanal polyp (bilat) 31032
Ambulatory Procedures
11868
1692
13560
Radical maxillary sinusotomy with removal of antrochoanal polyp (right) 31032
Ambulatory Procedures
7912
1128
9040
Radical resection of retromolar trigone 42842
Ambulatory Procedures
7912
2045
9957
Radical resection tumor, soft tissue neck/ant. thorax; < 5 cm 21557
Ambulatory Procedures
2829
1892
4721
Reconstruction, Knee (bilat) 27427
Ambulatory Procedures
14909
2096
17005
Reconstruction, Knee (left) 27427
Ambulatory Procedures
9939
1397
11336
Reconstruction, Knee (right) 27427
Ambulatory Procedures
9939
1397
11336
Refilling and maintenance of portable pump 96521
Ambulatory Procedures
346
346
Reinsertion biceps/triceps tendon, distal (bilat) 24342
Ambulatory Procedures
7187
2285
9472
Reinsertion biceps/triceps tendon, distal (left) 24342
Ambulatory Procedures
4791
1523
6314
Reinsertion biceps/triceps tendon, distal (right) 24342
Ambulatory Procedures
4791
1523
6314
Remote Interrogation (up to 30 days) for ICM or ILR, technical review 93299
Ambulatory Procedures
67
67
Removal Of Foot Foreign Body (bilat) 28192
Ambulatory Procedures
4244
1401
5645
Removal Of Foot Foreign Body (left) 28192
Ambulatory Procedures
2829
934
3763
Removal Of Foot Foreign Body (right) 28192
Ambulatory Procedures
2829
934
3763
Removal Of Kidney Stone (bilat) 50081
Ambulatory Procedures
22286
3812
26098
Removal Of Kidney Stone (right) 50081
Ambulatory Procedures
15193
2550
17743
Removal Of Skin Tags 11200
Ambulatory Procedures
321
174
495
Removal Of Sperm Duct(S) 55250
Ambulatory Procedures
3013
747
3760
Removal Of Spinal Lamina (cervical) 63045
Ambulatory Procedures
9939
2536
12475
Removal Of Spinal Lamina 63047
Ambulatory Procedures
9939
2172
12111
Removal Of Thyroid 60240
Ambulatory Procedures
8002
1821
9823
Removal Of Tunneled Central Venous Catheter W/O Subcutan Port/Pump 36589
Ambulatory Procedures
966
325
1291
Removal and replacement of externally accessible transnephric external ureteral stent (bilat) 50387
Ambulatory Procedures
3624
1583
5207
Removal and replacement of externally accessible transnephric external ureteral stent (right) 50387
Ambulatory Procedures
2415
1055
3470
Removal of cranial neurostimulator pulse generator (bilat) 61888
Ambulatory Procedures
15733
1169
16902
Removal of cranial neurostimulator pulse generator (left) 61888
Ambulatory Procedures
10489
779
11268
Removal of cranial neurostimulator pulse generator (right) 61888
Ambulatory Procedures
10489
779
11268
Removal of embedded foreign body from vestibule of mouth 40804
Ambulatory Procedures
182
378
560
Removal of entire lumbosubarachnoid shunt system 63746
Ambulatory Procedures
2785
1182
3967
Removal of foreign body, external eye; conjunctival superficial (bilat) 65205
Ambulatory Procedures
273
163
436
Removal of foreign body, external eye; conjunctival superficial (left) 65205
Ambulatory Procedures
182
109
291
Removal of foreign body, external eye; conjunctival superficial (right) 65205
Ambulatory Procedures
182
109
291
Removal of foreign body, external eye; corneal, without slit lamp (left) 65220
Ambulatory Procedures
182
113
295
Removal of foreign body, external eye; corneal, without slit lamp (right) 65220
Ambulatory Procedures
182
113
295
Removal of gastric neurostimulator pulse generator 64595
Ambulatory Procedures
4377
476
4853
Removal of transvenous atrial pacemaker electrode 33234
Ambulatory Procedures
4979
981
5960
Removal/revision of cast 29700
Ambulatory Procedures
415
122
537
Remove & Replace Multi Lead Pacemaker Generator only 33229
Ambulatory Procedures
35171
730.1
35901.1
Remove Ear Canal Lesion(s) (bilat) 69145
Ambulatory Procedures
4244
1166
5410
Remove Ear Canal Lesion(s) (left) 69145
Ambulatory Procedures
2829
777
3606
Remove Ear Canal Lesion(s) (right) 69145
Ambulatory Procedures
2829
777
3606
Remove FB Fr Ext Auditory Canal (bilat) 69200
Ambulatory Procedures
273
289
562
Remove FB Fr Ext Auditory Canal (left) 69200
Ambulatory Procedures
182
193
375
Remove FB Fr Ext Auditory Canal (right) 69200
Ambulatory Procedures
182
193
375
Remove FB from external auditory canal, w general anesth (bilat) 69205
Ambulatory Procedures
2826
301
3127
Remove FB from external auditory canal, w general anesth (right) 69205
Ambulatory Procedures
1884
201
2085
Remove Impacted Ear Wax (bilat) 69210
Ambulatory Procedures
168
144
312
Remove Impacted Ear Wax (left) 69210
Ambulatory Procedures
112
96
208
Remove Impacted Ear Wax (right) 69210
Ambulatory Procedures
112
96
208
Remove Intrathecal or Epidural Catheter 62355
Ambulatory Procedures
2785
532
3317
Remove Intrauterine Device 58301
Ambulatory Procedures
502
184
686
Remove Lung Catheter 32552
Ambulatory Procedures
966
365
1331
Remove Skin Tags Add-On 11201
Ambulatory Procedures
15
37
52
Remove Spinal Lamina Add-On 63048
Ambulatory Procedures
419
419
Remove Spine Eltrd Plate 63662
Ambulatory Procedures
4377
1638
6015
Remove Tunneled Central Venous Access Device W/Subcutan Port/Pump 36590
Ambulatory Procedures
1725
574
2299
Remove Ventilating Tube w/general anesthesia (bilat) 69424
Ambulatory Procedures
4851
374
5225
Remove Ventilating Tube w/general anesthesia (right) 69424
Ambulatory Procedures
3234
249
3483
Remove/Insert Drug Implant 11983
Ambulatory Procedures
182
434
616
Rep Superfic Wound 2.5Cm Less 12001
Ambulatory Procedures
236
172
408
Rep Superific Wound 7.6-12.5 cm 12004
Ambulatory Procedures
321
248
569
Repair Nasal Stenosis 30465
Ambulatory Procedures
7912
1924
9836
Repair Of Eardrum (bilat) 69620
Ambulatory Procedures
4851
2046
6897
Repair Of Eardrum (right) 69620
Ambulatory Procedures
3234
1364
4598
Repair Of Thigh Muscle (bilat) 27385
Ambulatory Procedures
7187
1686
8873
Repair Of Thigh Muscle (left) 27385
Ambulatory Procedures
4791
1124
5915
Repair Of Thigh Muscle (right) 27385
Ambulatory Procedures
4791
1124
5915
Repair Rotator Cuff,Chronic (bilat) 23412
Ambulatory Procedures
14909
2511
17420
Repair Rotator Cuff,Chronic (left) 23412
Ambulatory Procedures
9939
1674
11613
Repair Rotator Cuff,Chronic (right) 23412
Ambulatory Procedures
9939
1674
11613
Repair intermediate s/a/t/e 2.6-7.5 cm 12032
Ambulatory Procedures
585.24
384.46
969.7
Repair of incarcerated incisional hernia (bilat) 49561
Ambulatory Procedures
7838
2754
10592
Repair of incarcerated incisional hernia (left) 49561
Ambulatory Procedures
5225
1836
7061
Repair of incarcerated incisional hernia (right) 49561
Ambulatory Procedures
5225
1836
7061
Repair of incarcerated inguinal hernia (bilat) 49507
Ambulatory Procedures
7838
1731
9569
Repair of incarcerated inguinal hernia (left) 49507
Ambulatory Procedures
5225
1154
6379
Repair of incarcerated inguinal hernia (right) 49507
Ambulatory Procedures
5225
1154
6379
Repair of incarcerated recurrent incisional hernia (bilat) 49566
Ambulatory Procedures
7838
2781
10619
Repair of incarcerated recurrent incisional hernia (left) 49566
Ambulatory Procedures
5225
1854
7079
Repair of incarcerated recurrent incisional hernia (right) 49566
Ambulatory Procedures
5225
1854
7079
Repair of incarcerated umbilical hernia 49587
Ambulatory Procedures
5225
937
6162
Repair of laceration of palate 42182
Ambulatory Procedures
3234
638
3872
Repair of reducible inguinal hernia (bilat) 49505
Ambulatory Procedures
7838
1539
9377
Repair of reducible inguinal hernia (left) 49505
Ambulatory Procedures
5225
1026
6251
Repair of reducible inguinal hernia (right) 49505
Ambulatory Procedures
5225
1026
6251
Repair of reducible recurrent incisional hernia (bilat) 49565
Ambulatory Procedures
7838
2274
10112
Repair of reducible recurrent incisional hernia (left) 49565
Ambulatory Procedures
5225
1516
6741
Repair of reducible recurrent incisional hernia (right) 49565
Ambulatory Procedures
5225
1516
6741
Repair of reducible umbilical hernia 49585
Ambulatory Procedures
5225
876
6101
Replacement of cerebrospinal fluid shunt 62230
Ambulatory Procedures
6794
1658
8452
Replacement of cranial nerve neurostimulator electrode array (bilat) 64569
Ambulatory Procedures
15733
2310
18043
Replacement of cranial nerve neurostimulator electrode array (left) 64569
Ambulatory Procedures
10489
1540
12029
Replacement of cranial nerve neurostimulator electrode array (right) 64569
Ambulatory Procedures
10489
1540
12029
Resection of bladder neck by transurethral approach 52500
Ambulatory Procedures
4487
969
5456
Resection of postoperative bladder neck contracture by transurethral approach 52640
Ambulatory Procedures
4487
624
5111
Retrograde cystourethroscopy (bilat) 52334
Ambulatory Procedures
6731
768
7499
Retrograde cystourethroscopy (left) 52334
Ambulatory Procedures
4487
512
4999
Retrograde cystourethroscopy (right) 52334
Ambulatory Procedures
4487
512
4999
Revise Spine Eltrd Plate 63664
Ambulatory Procedures
10489
1689
12178
Revise/Remove Neuroelectrode 64585
Ambulatory Procedures
4377
476
4853
Revise/Remove Neuroreceiver 63688
Ambulatory Procedures
4377
731
5108
Revision Of Knee Joint (bilat) 27446
Ambulatory Procedures
31614
3429
35043
Revision Of Knee Joint (left) 27446
Ambulatory Procedures
21076
2286
23362
Revision Of Knee Joint (right) 27446
Ambulatory Procedures
21076
2286
23362
Revision Of Lower Leg Tendon (bilat) 27685
Ambulatory Procedures
7187
1956
9143
Revision Of Lower Leg Tendon (left) 27685
Ambulatory Procedures
4791
1304
6095
Revision Of Lower Leg Tendon (right) 27685
Ambulatory Procedures
4791
1304
6095
Revision Spinal Neurostimulator Lead Perc Array 63663
Ambulatory Procedures
10489
1550
12039
Revision of tracheostoma 31613
Ambulatory Procedures
3234
893
4127
Revision of tracheostomy scar 31830
Ambulatory Procedures
3234
871
4105
Rigid bronchoscopy with computer-assisted, image-guided navigation 31627
Ambulatory Procedures
2725
2725
Rmvl devital tiss n-slctv dbrdmt w/o anes 1 sess 97602
Ambulatory Procedures
306.24
0
306.24
Rpr f/e/e/n/l/m 2.5 Cm or less 12011
Ambulatory Procedures
321
211
532
Scan Proc Cranial Intra 61781
Ambulatory Procedures
466
466
Scr C/V Cyto,Thinlayer,Rescr G0145
Ambulatory Procedures
68
68
Screen Cerv/Vag Thin Layer G0123
Ambulatory Procedures
54
54
Screening Pap Smear,Specimen Prep Q0091
Ambulatory Procedures
25
87
112
Screening Test Visual Acuity Quantitative Bilat 99173
Ambulatory Procedures
27
27
54
Screeningmammographydigital G0202
Ambulatory Procedures
188
188
Secondary adenoidectomy 42836
Ambulatory Procedures
3234
481
3715
Secondary closure surgical wound or dehiscence, extensive/complicated 13160
Ambulatory Procedures
4275
1587
5862
Selective Cath Placement; 1st Ord Thoracic or Brachiceph Art Branch 36215
Ambulatory Procedures
2178
2178
Selective Cath Placement; 2nd Ord Thoracic or Brachiceph Art Branch 36216
Ambulatory Procedures
2307
2307
Selective Coronary (SCA) & Byp Angio w/Right Heart Cath (RHC) {Pro Fee} 93457
Ambulatory Procedures
5098
1715
6813
Shave Skin Lesion, .5Cm Or Less 11305
Ambulatory Procedures
236
192
428
Shave Skin Lesion,0.6-1.0Cm 11301
Ambulatory Procedures
236
231
467
Shaving, epidermal/dermal lesion, scalp/neck/hand/feet, 0.6 to 1.0 cm 11306
Ambulatory Procedures
236
235
471
Shaving, epidermal/dermal lesion, scalp/neck/hand/feet,1.1 to 2.0 cm 11307
Ambulatory Procedures
451
277
728
Shaving, epidermal/dermal lesion, trunk/arms/legs, 0.5 or less 11300
Ambulatory Procedures
236
187
423
Shaving, epidermal/dermal lesion, trunk/arms/legs, 1.1 to 2.0 cm 11302
Ambulatory Procedures
236
271
507
Shoulder Arthroscopy/Surgery (bilat) 29806
Ambulatory Procedures
14909
3134
18043
Shoulder Arthroscopy/Surgery (bilat) 29823
Ambulatory Procedures
7187
1827
9014
Shoulder Arthroscopy/Surgery (bilat) 29824
Ambulatory Procedures
7187
1970
9157
Shoulder Arthroscopy/Surgery (bilat) 29826
Ambulatory Procedures
522
522
Shoulder Arthroscopy/Surgery (left) 29806
Ambulatory Procedures
9939
2089
12028
Shoulder Arthroscopy/Surgery (left) 29823
Ambulatory Procedures
4791
1218
6009
Shoulder Arthroscopy/Surgery (left) 29824
Ambulatory Procedures
4791
1313
6104
Shoulder Arthroscopy/Surgery (left) 29826
Ambulatory Procedures
348
348
Shoulder Arthroscopy/Surgery (right) 29806
Ambulatory Procedures
9939
2089
12028
Shoulder Arthroscopy/Surgery (right) 29823
Ambulatory Procedures
4791
1218
6009
Shoulder Arthroscopy/Surgery (right) 29824
Ambulatory Procedures
4791
1313
6104
Shoulder Arthroscopy/Surgery (right) 29826
Ambulatory Procedures
348
348
Shoulder Arthroscopy/Surgery. (bilat) 29807
Ambulatory Procedures
14909
3057
17966
Shoulder Arthroscopy/Surgery. (left) 29807
Ambulatory Procedures
9939
2038
11977
Shoulder Arthroscopy/Surgery. (right) 29807
Ambulatory Procedures
9939
2038
11977
Sigmoidoscopy flx dx w/collj spec br/wa if pfrmd 45330
Ambulatory Procedures
1335.34
112.4
1447.74
Simple Orchiectomy, scrotal or inguinal approach (bilat) 54520
Ambulatory Procedures
6731
969
7700
Simple Orchiectomy, scrotal or inguinal approach (left) 54520
Ambulatory Procedures
4487
646
5133
Simple Orchiectomy, scrotal or inguinal approach (right) 54520
Ambulatory Procedures
4487
646
5133
Simple Repair, scalp/neck/axillae/trunk/genital/extrem, 2.5 - 7.5 cm 12002
Ambulatory Procedures
321
210
531
Simple repair, face/ears/nose/lips/eyelids/muc membr, 2.6-5.0cm 12013
Ambulatory Procedures
236
221
457
Sinusoidal Vertical Axis Rotational Testing 92546
Ambulatory Procedures
259
168
427
Skin Full Graft 20Sq Cm/Less 15240
Ambulatory Procedures
2822
1816
4638
Skin Split Graft,1St 100Sq Cm 15120
Ambulatory Procedures
4275
1658
5933
Skin Tissue Trnfr 10.1-30Sq Cm 14021
Ambulatory Procedures
2822
1693
4515
Sling operation stress incontinence (eg, fascia/synthetic) 57288
Ambulatory Procedures
7320
1406
8726
Special casting material (e.g. fiberglass) A4590
Ambulatory Procedures
5
0
5
Spinal Bone Allograft,Structural 20931
Ambulatory Procedures
222
222
Spinal Bone Autograft,Local 20936
Ambulatory Procedures
235
235
Spinal Disk Surgery Add-On (bilat) 63035
Ambulatory Procedures
570
570
Spinal Disk Surgery Add-On (left) 63035
Ambulatory Procedures
380
380
Spinal Disk Surgery Add-On (right) 63035
Ambulatory Procedures
380
380
Spirometry 94010
Ambulatory Procedures
259
Split thickness autograft of digit 15121
Ambulatory Procedures
404
404
Spontaneous Emg 2 Extremities 95861
Ambulatory Procedures
182
168
350
Spontaneous Nystagmus Test, w/ Recording 92541
Ambulatory Procedures
182
6
188
Stent, Initial Major Coronary Artery/Branch 92928
Ambulatory Procedures
21021
1202
22223
Stress Test Interp and Report 93018
Ambulatory Procedures
30
30
Subarachnoid chemotherapy injection via subcutaneous reservoir 96542
Ambulatory Procedures
346
234
580
Subcu Reservoir/Pump Removal 62365
Ambulatory Procedures
6794
586
7380
Subcutaneous foreign body removal, foot (bilat) 28190
Ambulatory Procedures
2826
759
3585
Subcutaneous foreign body removal, foot (left) 28190
Ambulatory Procedures
1884
506
2390
Subcutaneous foreign body removal, foot (right) 28190
Ambulatory Procedures
1884
506
2390
Suprahyoid Lymphadenectomy (bilat) 38700
Ambulatory Procedures
10941
2406
13347
Suprahyoid Lymphadenectomy (left) 38700
Ambulatory Procedures
7294
1604
8898
Suprahyoid Lymphadenectomy (right) 38700
Ambulatory Procedures
7294
1604
8898
Surgical arthroscopy of knee with drilling and bone graft (bilat) 29885
Ambulatory Procedures
14908
2216
17124
Surgical arthroscopy of knee with drilling and bone graft (left) 29885
Ambulatory Procedures
9939
1477
11416
Surgical arthroscopy of knee with drilling and bone graft (right) 29885
Ambulatory Procedures
9939
1477
11416
Surgical arthroscopy of knee with drilling of intact osteochondritis dissecans lesion (bilat) 29886
Ambulatory Procedures
7187
2288
9475
Surgical arthroscopy of knee with drilling of intact osteochondritis dissecans lesion (left) 29886
Ambulatory Procedures
4791
1252
6043
Surgical arthroscopy of knee with drilling of intact osteochondritis dissecans lesion (right) 29886
Ambulatory Procedures
4791
1252
6043
Surgical arthroscopy of knee with lysis of adhesions (bilat) 29884
Ambulatory Procedures
7187
1815
9002
Surgical arthroscopy of knee with lysis of adhesions (left) 29884
Ambulatory Procedures
4791
1210
6001
Surgical arthroscopy of knee with lysis of adhesions (right) 29884
Ambulatory Procedures
4791
1210
6001
Surgical closure of tracheal fistula with plastic repair 31825
Ambulatory Procedures
3234
1181
4415
Surgical endoscopy of nose and sinus with biopsy (bilat) 31237
Ambulatory Procedures
3113
761
3874
Surgical endoscopy of nose and sinus with biopsy (right) 31237
Ambulatory Procedures
2075
507
2582
Surgical endoscopy of nose and sinus with exploration of frontal sinus (bilat) 31276
Ambulatory Procedures
9200
1506
10706
Surgical endoscopy of nose and sinus with exploration of frontal sinus (right) 31276
Ambulatory Procedures
6133
1004
7137
Surgical endoscopy of nose and sinus with maxillary antrostomy (bilat) 31267
Ambulatory Procedures
9200
948
10148
Surgical endoscopy of nose and sinus with maxillary antrostomy (right) 31267
Ambulatory Procedures
6133
632
6765
Surgical endoscopy of nose and sinus with partial ethmoidectomy (bilat) 31254
Ambulatory Procedures
9200
815
10015
Surgical endoscopy of nose and sinus with partial ethmoidectomy (right) 31254
Ambulatory Procedures
6133
543
6676
Surgical endoscopy of nose and sinus with sphenoidotomy (bilat) 31287
Ambulatory Procedures
9200
692
9892
Surgical endoscopy of nose and sinus with sphenoidotomy (bilat) 31288
Ambulatory Procedures
9200
801
10001
Surgical endoscopy of nose and sinus with sphenoidotomy (right) 31287
Ambulatory Procedures
6133
461
6594
Surgical endoscopy of nose and sinus with sphenoidotomy (right) 31288
Ambulatory Procedures
6133
534
6667
Surgical endoscopy of nose with concha bullosa resection (bilat) 31240
Ambulatory Procedures
3113
480
3593
Surgical endoscopy of nose with concha bullosa resection (right) 31240
Ambulatory Procedures
2075
320
2395
Surgical endoscopy of nose with control of nasal hemorrhage (bilat) 31238
Ambulatory Procedures
3113
759
3872
Surgical endoscopy of nose with control of nasal hemorrhage (right) 31238
Ambulatory Procedures
2075
506
2581
Surgical endoscopy of sinus with inferior orbital wall decompression (bilat) 31292
Ambulatory Procedures
9200
2975
12175
Surgical endoscopy of sinus with inferior orbital wall decompression (left) 31292
Ambulatory Procedures
6133
1983
8116
Surgical endoscopy of sinus with inferior orbital wall decompression (right) 31292
Ambulatory Procedures
6133
1983
8116
Surgical hysteroscopy with complete hysterectomy and removal of fallopian tube 58571
Ambulatory Procedures
15191
1756
16947
Surgical hysteroscopy with complete hysterectomy and removal of fallopian tube 58573
Ambulatory Procedures
15191
2379
17570
Surgical laparoscopy with ablation of renal mass (bilat) 50542
Ambulatory Procedures
20583
3485
24068
Surgical laparoscopy with ablation of renal mass (left) 50542
Ambulatory Procedures
15191
2328
17519
Surgical laparoscopy with ablation of renal mass (right) 50542
Ambulatory Procedures
15191
2328
17519
Surgical laparoscopy with appendectomy 44970
Ambulatory Procedures
8002
1186
9188
Surgical laparoscopy with biopsy 49321
Ambulatory Procedures
8002
682
8684
Surgical laparoscopy with insertion of tunneled intraperitoneal catheter 49324
Ambulatory Procedures
8002
771
8773
Surgical laparoscopy with jejunostomy 44186
Ambulatory Procedures
8002
1288
9290
Surgical laparoscopy with partial nephrectomy (bilat) 50543
Ambulatory Procedures
20583
4442
25025
Surgical laparoscopy with partial nephrectomy (left) 50543
Ambulatory Procedures
15191
2971
18162
Surgical laparoscopy with partial nephrectomy (right) 50543
Ambulatory Procedures
15191
2971
18162
Surgical laparoscopy with repair of incarcerated epigastric hernia (bilat) 49653
Ambulatory Procedures
12003
2748
14751
Surgical laparoscopy with repair of incarcerated epigastric hernia (left) 49653
Ambulatory Procedures
8002
1832
9834
Surgical laparoscopy with repair of incarcerated epigastric hernia (right) 49653
Ambulatory Procedures
8002
1832
9834
Surgical laparoscopy with repair of incarcerated incisional hernia (bilat) 49655
Ambulatory Procedures
20583
3057
23640
Surgical laparoscopy with repair of incarcerated incisional hernia (left) 49655
Ambulatory Procedures
13722
2038
15760
Surgical laparoscopy with repair of incarcerated incisional hernia (right) 49655
Ambulatory Procedures
13722
2038
15760
Surgical laparoscopy with repair of inguinal hernia (bilat) 49650
Ambulatory Procedures
12003
1266
13269
Surgical laparoscopy with repair of inguinal hernia (left) 49650
Ambulatory Procedures
8002
844
8846
Surgical laparoscopy with repair of inguinal hernia (right) 49650
Ambulatory Procedures
8002
844
8846
Surgical laparoscopy with repair of recurrent inguinal hernia (bilat) 49651
Ambulatory Procedures
12003
1644
13647
Surgical laparoscopy with repair of recurrent inguinal hernia (left) 49651
Ambulatory Procedures
8002
1096
9098
Surgical laparoscopy with repair of recurrent inguinal hernia (right) 49651
Ambulatory Procedures
8002
1096
9098
Surgical laparoscopy with repair of reducible incisional hernia (bilat) 49654
Ambulatory Procedures
20583
2504
23087
Surgical laparoscopy with repair of reducible incisional hernia (left) 49654
Ambulatory Procedures
13722
1669
15391
Surgical laparoscopy with repair of reducible incisional hernia (right) 49654
Ambulatory Procedures
13722
1669
15391
Surgical laparoscopy with repair of reducible spigelian hernia (bilat) 49652
Ambulatory Procedures
12003
2204
14207
Surgical laparoscopy with repair of reducible spigelian hernia (left) 49652
Ambulatory Procedures
8002
1469
9471
Surgical laparoscopy with repair of reducible spigelian hernia (right) 49652
Ambulatory Procedures
8002
1469
9471
Tendodesis of long tendon of Biceps (bilat) 23430
Ambulatory Procedures
14909
2196
17105
Tendodesis of long tendon of Biceps (left) 23430
Ambulatory Procedures
9939
1464
11403
Tendodesis of long tendon of Biceps (right) 23430
Ambulatory Procedures
9939
1464
11403
Tenotomy Elbow W/Debride, soft tiss/bone, Open (bilat) 24358
Ambulatory Procedures
7187
1533
8720
Tenotomy Elbow W/Debride, soft tiss/bone, Open (left) 24358
Ambulatory Procedures
4791
1022
5813
Tenotomy Elbow W/Debride, soft tiss/bone, Open (right) 24358
Ambulatory Procedures
4791
1022
5813
Therapeutic fracture of inferior turbinate (bilat) 30930
Ambulatory Procedures
4851
363
5214
Therapeutic fracture of inferior turbinate (right) 30930
Ambulatory Procedures
3234
242
3476
Thoracoscopy W Bx Infiltrate 32607
Ambulatory Procedures
6306
613
6919
Thoracoscopy W Bx Nodule 32608
Ambulatory Procedures
6306
751
7057
Thoracoscopy W Bx Pleura 32609
Ambulatory Procedures
6306
514
6820
Thyroidectomy (bilat) 60260
Ambulatory Procedures
11868
3252
15120
Thyroidectomy (left) 60260
Ambulatory Procedures
7912
2168
10080
Thyroidectomy (right) 60260
Ambulatory Procedures
7912
2168
10080
Thyroidectomy by cervical approach 60271
Ambulatory Procedures
7912
2097
10009
Tongue base suspension using permanent suture 41512
Ambulatory Procedures
7912
1331
9243
Transesophageal Echo (TEE) 2D, Probe Plcmt Only 93313
Ambulatory Procedures
1397
45
1442
Transthoracic Echo (TTE), Congenital, Complete (GLOBAL) 93303
Ambulatory Procedures
1397
333
1730
Transthoracic Echo (TTE), Congenital, F/U or Limited (GLOBAL) 93304
Ambulatory Procedures
834
227
1061
Transthoracic Echocardiogram (2D, Doppler & Color) 93306
Ambulatory Procedures
899
127
1147
Treat Lower Leg Joint (bilat) 27829
Ambulatory Procedures
7187
2013
9200
Treat Lower Leg Joint (left) 27829
Ambulatory Procedures
4791
1342
6133
Treat Lower Leg Joint (right) 27829
Ambulatory Procedures
4791
1342
6133
Treat Lunk Lining Chemically 32560
Ambulatory Procedures
966
474
1440
Treat Metatarsal Fracture 28476
Ambulatory Procedures
4791
691
5482
Treat Metatarsal Fracture 28485
Ambulatory Procedures
4791
1039
5830
Treat Thigh Fracture (bilat) 27235
Ambulatory Procedures
14909
2682
17591
Treat Thigh Fracture (left) 27235
Ambulatory Procedures
9939
1788
11727
Treat Thigh Fracture (right) 27235
Ambulatory Procedures
9939
1788
11727
Treatment Of Ankle Fracture (bilat) 27760
Ambulatory Procedures
518
972
1490
Treatment Of Ankle Fracture (bilat) 27792
Ambulatory Procedures
14909
1923
16832
Treatment Of Ankle Fracture (left) 27760
Ambulatory Procedures
345
648
993
Treatment Of Ankle Fracture (left) 27792
Ambulatory Procedures
9939
1282
11221
Treatment Of Ankle Fracture (right) 27760
Ambulatory Procedures
345
648
993
Treatment Of Ankle Fracture (right) 27792
Ambulatory Procedures
9939
1282
11221
Treatment Of Tibia Fracture (bilat) 27759
Ambulatory Procedures
21192
2948
24140
Treatment Of Tibia Fracture (left) 27759
Ambulatory Procedures
20246
1965
22211
Treatment Of Tibia Fracture (right) 27759
Ambulatory Procedures
20246
1965
22211
Trigger Point Injection - 20552
Ambulatory Procedures
464.68
108
572.68
Trim Nail(S) G0127
Ambulatory Procedures
112
45
157
Trim Skin Lesion 11055
Ambulatory Procedures
236
92
328
Trim Skin Lesions, Over 4 11057
Ambulatory Procedures
85
35
120
Trtment Of Ankle Fracture (bilat) 27814
Ambulatory Procedures
14909
2276
17185
Trtment Of Ankle Fracture (bilat) 27822
Ambulatory Procedures
14909
2478
17387
Trtment Of Ankle Fracture (left) 27814
Ambulatory Procedures
9939
1517
11456
Trtment Of Ankle Fracture (left) 27822
Ambulatory Procedures
9939
1652
11591
Trtment Of Ankle Fracture (right) 27814
Ambulatory Procedures
9939
1517
11456
Trtment Of Ankle Fracture (right) 27822
Ambulatory Procedures
9939
1652
11591
Tympanic membrane repair (bilat) 69610
Ambulatory Procedures
4851
1136
5987
Tympanic membrane repair (right) 69610
Ambulatory Procedures
3234
757
3991
Tympanometry & Reflex Threshold 92550
Ambulatory Procedures
260
42
302
Tympanometry (Impedance Testing) 92567
Ambulatory Procedures
61
28
89
Tympanoplasty w/ mastoidectomy, w/o ossic chain recon (bilat) 69641
Ambulatory Procedures
11868
3095
14963
Tympanoplasty w/ mastoidectomy, w/o ossic chain recon (left) 69641
Ambulatory Procedures
7912
2063
9975
Tympanoplasty w/ mastoidectomy, w/o ossic chain recon (right) 69641
Ambulatory Procedures
7912
2063
9975
Tympanoplasty w/o mast, w/ ossic chain recon and synthetic prosthesis (bilat) 69633
Ambulatory Procedures
11868
3102
14970
Tympanoplasty w/o mast, w/ ossic chain recon and synthetic prosthesis (left) 69633
Ambulatory Procedures
7912
2068
9980
Tympanoplasty w/o mast, w/ ossic chain recon and synthetic prosthesis (right) 69633
Ambulatory Procedures
7912
2068
9980
Tympanoplasty w/o mastoidectomy, w/ ossicular chain recon (bilat) 69632
Ambulatory Procedures
11868
3197
15065
Tympanoplasty w/o mastoidectomy, w/ ossicular chain recon (left) 69632
Ambulatory Procedures
7912
2131
10043
Tympanoplasty w/o mastoidectomy, w/ ossicular chain recon (right) 69632
Ambulatory Procedures
7912
2131
10043
Tympanoplasty w/o mastoidectomy, w/o ossicular chain recon (bilat) 69631
Ambulatory Procedures
11868
2624
14492
Tympanoplasty w/o mastoidectomy, w/o ossicular chain recon (right) 69631
Ambulatory Procedures
7912
1749
9661
Tympanoplasty with antrotomy (bilat) 69635
Ambulatory Procedures
11868
3666
15534
Tympanoplasty with antrotomy (left) 69635
Ambulatory Procedures
7912
2444
10356
Tympanoplasty with antrotomy (right) 69635
Ambulatory Procedures
7912
2444
10356
Tympanostomy w vent tube, general anesthesia (bilat) 69436
Ambulatory Procedures
4851
476
5327
Tympanostomy w vent tube, general anesthesia (right) 69436
Ambulatory Procedures
3234
317
3551
Tympanostomy, w vent tube, local/topical anesthesia (bilat) 69433
Ambulatory Procedures
939
594
1533
Tympanostomy, w vent tube, local/topical anesthesia (right) 69433
Ambulatory Procedures
626
396
1022
U/S Guidance for Needle Placement 76942
Ambulatory Procedures
450
66
516
URO Bladder Scan
Ambulatory Procedures
182
URO PVR/Bladder Capacity Measurement - US
Ambulatory Procedures
182
URO: 51700 - Bladder Instillation
Ambulatory Procedures
413
162
575
URO: 55250 - Removal Of Sperm Duct(S)
Ambulatory Procedures
3013
747
3760
Unilateral complete thyroid lobectomy w/ contralateral subtotal lobectomy 60225
Ambulatory Procedures
8002
1844
9846
Unilateral partial thyroid lobectomy 60210
Ambulatory Procedures
8002
1399
9401
Unilateral removal of impacted cerumen by irrigation (bilat) 69209
Ambulatory Procedures
168
36
204
Unilateral removal of impacted cerumen by irrigation (left) 69209
Ambulatory Procedures
112
24
136
Unilateral removal of impacted cerumen by irrigation (right) 69209
Ambulatory Procedures
112
24
136
Unlisted Procedure,Arthroscopy (bilat) 29999
Ambulatory Procedures
4367
4367
Unlisted Procedure,Arthroscopy (left) 29999
Ambulatory Procedures
4367
4367
Unlisted Procedure,Arthroscopy (right) 29999
Ambulatory Procedures
4367
4367
Unlisted Vascular Surgery Procedure 37799
Ambulatory Procedures
1725
1725
Upgrade Pacemaker from single lead to dual lead system 33214
Ambulatory Procedures
19496
968
20464
Ureteral endoscopy through est ureterostomy (bilat) 50961
Ambulatory Procedures
4520
1146
5666
Ureteral endoscopy through est ureterostomy (right) 50961
Ambulatory Procedures
3013
764
3777
Uroflowmetry 51741
Ambulatory Procedures
260
31
291
VNS Evaluation 95970
Ambulatory Procedures
182
131
313
VNS Programming 1st hour 95974
Ambulatory Procedures
213
407
620
Varicocele Excision or Spermatic Vein Ligation for Varicocele (bilat) 55530
Ambulatory Procedures
6731
1176
7907
Varicocele Excision or Spermatic Vein Ligation for Varicocele (right) 55530
Ambulatory Procedures
4487
697
5184
Vas Deferens Repair (Reverse Vasectomy) (bilat) 55400
Ambulatory Procedures
6731
1515
8246
Vas Deferens Repair (Reverse Vasectomy) (left) 55400
Ambulatory Procedures
4487
1010
5497
Vas Deferens Repair (Reverse Vasectomy) (right) 55400
Ambulatory Procedures
4487
1010
5497
Venipuncture of scalp vein 36405
Ambulatory Procedures
52
52
Ventricular puncture through fontanelle 61020
Ambulatory Procedures
1170
199
1369
Vestibular Evaluation Complete 4 92540
Ambulatory Procedures
441
42
483
Wound Closure W/Adhesive G0168
Ambulatory Procedures
197
197
Wound Exploration Trauma (penetrating gunshot, stab wound)
Ambulatory Procedures
825.25
1189
2014.25
Wrist hand orthosis, cock-up, non molded, prefab, off-the-shelf L3908
Ambulatory Procedures
140
0
140
XXX: 51798 - PVR/Bladder Capacity Measurement - US
Ambulatory Procedures
182
XXX: 51798 - URO Bladder Scan
Ambulatory Procedures
182
Xtrnl Ecg Less than 48 Hr Record Scan Stor w/Phy R+I 93224
Ambulatory Procedures
175
175
tx tarsal bone fx xcp talus&calcn w/o manip
Ambulatory Procedures
400
376
776
ASO Ankle Brace L1902
Ambulatory Supplies
189
Achiles Boot L4386
Ambulatory Supplies
301
Aerosol mask, used with dme nebulizer A7015
Ambulatory Supplies
0
Ankle Aircast L4350
Ambulatory Supplies
163
Ankle Stabilizer Brace L4350
Ambulatory Supplies
163
Arm Sling A4565
Ambulatory Supplies
0
CMC Thumbsaver L3923
Ambulatory Supplies
154
Cam Walker L4361
Ambulatory Supplies
521
Cane E0100
Ambulatory Supplies
0
Cannula, nasal A4615
Ambulatory Supplies
0
Cast Boot L3265
Ambulatory Supplies
25
Cervical Collar L0120
Ambulatory Supplies
48
Clavical Strap L3650
Ambulatory Supplies
120
Crutches E0112
Ambulatory Supplies
0
Crutches, underarm, pair E0114
Ambulatory Supplies
0
0
0
Dorsal Night Splint L4396
Ambulatory Supplies
317
Elbow orthosis, w/o joints, custom fabricated L3702
Ambulatory Supplies
497.88
Elbow/Heel Protector E0191
Ambulatory Supplies
0
Eye Patch A6412
Ambulatory Supplies
5
0
5
Finger Splint Aluminum/plastic Staxx A4570
Ambulatory Supplies
0
Fo Nontorsion Joint Prefab L3931
Ambulatory Supplies
339.16
Heel Cup L3485
Ambulatory Supplies
24
Heel Lift, Adjustable L3332
Ambulatory Supplies
139
Heel Pad L3485
Ambulatory Supplies
24
Heel Pad Tuli Rubber L3170
Ambulatory Supplies
96
Iodine I-123 Sod Iodide Mic A9516
Ambulatory Supplies
182
0
182
Knee Brace - Hinged L1820
Ambulatory Supplies
267
Knee Immobilizer L1830
Ambulatory Supplies
188
Knee Reaction Brace L1812
Ambulatory Supplies
195
Knee orthosis, immobilizer, canvas longitudinal, prefab, off-the-shelf
Ambulatory Supplies
188.24
Lumbar Support L0631
Ambulatory Supplies
1944
Plas Shoe Insert W Ank Joint L2180
Ambulatory Supplies
212.56
Plaster Cast Supplies A4580
Ambulatory Supplies
10
0
10
Post Op / Cast Shoe L3260
Ambulatory Supplies
36
Pr Absorpt Drg <=16 Sq In W/Bdr A6254
Ambulatory Supplies
5
0
5
Pr Cath W/Drainage 2-Way Latex A4314
Ambulatory Supplies
25
0
25
Pr Cath W/Drainage 2-Way Silcne A4315
Ambulatory Supplies
25
0
25
Pr Catheter W/O Bag 2-Way Latex A4311
Ambulatory Supplies
25
0
25
Pr Disposable Canister For Pump A7000
Ambulatory Supplies
0
0
0
Pr Disposable Corrugated Tubing A7010
Ambulatory Supplies
0
0
0
Pr Foam Drg >16<=48 Sq In W/O B A6210
Ambulatory Supplies
6
0
6
Pr Gauze <=16 In No W/Sal W/O B A6222
Ambulatory Supplies
5
0
5
Pr Hand-Held Pefr Meter A4614
Ambulatory Supplies
0
Pr Hydrocolld Drg <=16 W/O Bdr A6234
Ambulatory Supplies
9
0
9
Pr Self-Adher Band W>=3 <5/Yd A6454
Ambulatory Supplies
5
0
5
Pr Skin Seal Protect Moisturizr A6250
Ambulatory Supplies
5
0
5
Pr Spacer Bag/Reservoir A4627
Ambulatory Supplies
7
0
7
Pr Sterile Gauze>16 <= 48 Sq In A6403
Ambulatory Supplies
5
0
5
Pr Tc99M Labeled Rbc A9560
Ambulatory Supplies
150
Pr Tc99M Medronate A9503
Ambulatory Supplies
31
0
31
Pr Tc99M Mertiatide A9562
Ambulatory Supplies
604
0
604
Pr Tc99M Pertechnetate A9512
Ambulatory Supplies
25
0
25
Pr Tc99M Pyrophosphate A9538
Ambulatory Supplies
84
0
84
Pr Tc99M Sestamibi A9500
Ambulatory Supplies
108
Pr Tl201 Thallium A9505
Ambulatory Supplies
0
202
202
Pr Transparent Film > 48 Sq In A6259
Ambulatory Supplies
10
0
10
Pr Transparent Film >16<=48 In A6258
Ambulatory Supplies
5
0
5
Pr Urinary Leg Or Abdomen Bag A4358
Ambulatory Supplies
10
0
10
Pump, Insulin Infusion Needle A4231
Ambulatory Supplies
0
0
0
Pump, Insulin Infusion Non-Needle A4230
Ambulatory Supplies
0
0
0
Rezum sterile tray
Ambulatory Supplies
4880
SYNTHETIC IMPLANT URINARY L8606
Ambulatory Supplies
415.88
Shoulder orthosis, figure eight design, canvas/ webbing L3660
Ambulatory Supplies
186.82
Special Casting Material A4590
Ambulatory Supplies
0
TKO Knuckle Orthosis L3807
Ambulatory Supplies
431
Tennis Elbow Brace L3702
Ambulatory Supplies
497
Thor Rib Belt Custom Fabrica L0220
Ambulatory Supplies
280.16
Thumb Spica Splint L3809
Ambulatory Supplies
431
Tte W Or W/O Contr, Cont Ecg C8930
Ambulatory Supplies
1342
1342
Tte W Or Wo Fol Wcon,Doppler C8929
Ambulatory Supplies
1342
1342
Tubular Dressing A6457
Ambulatory Supplies
5
0
5
Ultra Sling Shoulder L3670
Ambulatory Supplies
238
Vista Collar L0174
Ambulatory Supplies
498
Wrist Splint - Cock up/forearm L3908
Ambulatory Supplies
141
XROM Elbow Left L3760
Ambulatory Supplies
862
XROM Elbow Right L3760
Ambulatory Supplies
862
XROM Knee L1832
Ambulatory Supplies
1471
88108 Cyto-Respiratory
Anatomic Pathology
129
88112 Bronchial Washing
Anatomic Pathology
135
88112 Cyto-Fluids
Anatomic Pathology
112
88142 AP Bill Gyn Cytology Liquid Prep
Anatomic Pathology
50
88160 Miscellaneous Smear
Anatomic Pathology
75
88175 AP Bill Gyn Cytology Liquid Pap Image guided
Anatomic Pathology
84
88300 Gross Level I
Anatomic Pathology
54
88302 Gross Level II
Anatomic Pathology
75
88304 Gross Level III
Anatomic Pathology
112
88305 Gross Level IV
Anatomic Pathology
172
88307 Gross Level V
Anatomic Pathology
286
88309 Gross Level VI
Anatomic Pathology
463
88311 Decalcification
Anatomic Pathology
51
88312 Special Stain I Micro
Anatomic Pathology
70
88313 Special Stain II PAS Group
Anatomic Pathology
70
88331 Path Exam Frozen
Anatomic Pathology
112
88332 Frozen Section Add'l
Anatomic Pathology
45
88341 Special Stain VI Immuno
Anatomic Pathology
119
88342 Special Stain V Immuno
Anatomic Pathology
119
88344 Special Stain VII Immuno
Anatomic Pathology
574
88346 Special Stain IV Silver
Anatomic Pathology
148
AFIP 1
Anatomic Pathology
199
AFIP 2
Anatomic Pathology
81
AFIP 3
Anatomic Pathology
STAT
Blanks
Anatomic Pathology
28
Calculi Send Out
Anatomic Pathology
200
Consult - Slides
Anatomic Pathology
290
Consult - Slides & Blocks
Anatomic Pathology
579
Consult - Slides, Blocks, & Special Stains
Anatomic Pathology
1159
Coposcopy A
Anatomic Pathology
112
Coposcopy B
Anatomic Pathology
70
Cyto-GYN Conventional PAP
Anatomic Pathology
38
Cyto-Hormonal Evaluation
Anatomic Pathology
24
Cyto-Urine
Anatomic Pathology
112
ERA Test
Anatomic Pathology
165
Fine Needle Biopsy
Anatomic Pathology
157
Gastric Washing
Anatomic Pathology
135
HMW 34BE Test
Anatomic Pathology
408
Herceptin Test
Anatomic Pathology
172
KI67 Test
Anatomic Pathology
165
PRA Test
Anatomic Pathology
165
Recut H&E
Anatomic Pathology
112
Diabetic Teaching Book
Asmt/Tx/Monitoring
STAT
Diabetic Teaching Book
Asmt/Tx/Monitoring
STAT
ED C-Spine Collar
Asmt/Tx/Monitoring
313
ED Clavicle Strap Application
Asmt/Tx/Monitoring
28
ED Knee Immobilizer Application
Asmt/Tx/Monitoring
73
ED Knee Immobilizer Application
Asmt/Tx/Monitoring
73
ED Splint Application
Asmt/Tx/Monitoring
49
ED Splint Application
Asmt/Tx/Monitoring
49
ED Splint Application
Asmt/Tx/Monitoring
35
ED Splint Application
Asmt/Tx/Monitoring
35
ED Splint Application
Asmt/Tx/Monitoring
48
POC Urine Dipstick
Asmt/Tx/Monitoring
15
Alerting device access
Audiology Tx/Procedures
40
Alerting system
Audiology Tx/Procedures
150
Base charger
Audiology Tx/Procedures
75
L8692 Auditory Osseointegrated Device
Audiology Tx/Procedures
230
Rechargable batteries
Audiology Tx/Procedures
25
Rechargable battery door
Audiology Tx/Procedures
40
V5014 Hearing Aid Repair 1
Audiology Tx/Procedures
175
V5014 Hearing Aid Repair 2
Audiology Tx/Procedures
250
V5014 Hearing Aid Repair 3
Audiology Tx/Procedures
325
V5014 Hearing Aid Repair 4
Audiology Tx/Procedures
125
V5014 Hearing Aid Replace Part
Audiology Tx/Procedures
9
V5014 Hearing Aid Shipping
Audiology Tx/Procedures
20
V5264 Earmold Each
Audiology Tx/Procedures
75
V5266 Hearing Aid Batteries
Audiology Tx/Procedures
7
V5274 Assistive Listening Device
Audiology Tx/Procedures
195
V5299 Earplugs/Protection Mon
Audiology Tx/Procedures
230
A1+
Blood Bank
215
A1-
Blood Bank
215
Antibody Screen
Blood Bank
98
Antibody Screen DTT
Blood Bank
98
Antibody Screen LISS
Blood Bank
98
Antigen Type
Blood Bank
35
Autologous Collection Fee
Blood Bank
146
BBThawing Fee
Blood Bank
92
C+
Blood Bank
215
C-
Blood Bank
215
Computer Crossmatch Interp
Blood Bank
390
Cord DAT
Blood Bank
33
Cw+
Blood Bank
215
Cw-
Blood Bank
215
D+
Blood Bank
215
D-
Blood Bank
215
DAT IgG -> 0
Blood Bank
33
DAT IgG -> 1+
Blood Bank
33
DAT IgG -> 2+
Blood Bank
33
DAT IgG -> 3+
Blood Bank
33
DAT IgG -> 4+
Blood Bank
33
DAT IgG -> H
Blood Bank
33
DAT IgG -> R
Blood Bank
33
DAT IgG -> mf
Blood Bank
33
DAT IgG -> w+
Blood Bank
33
DAT Poly -> 0
Blood Bank
60
DAT Poly -> 1+
Blood Bank
60
DAT Poly -> 2+
Blood Bank
60
DAT Poly -> 3+
Blood Bank
60
DAT Poly -> 4+
Blood Bank
60
DAT Poly -> H
Blood Bank
60
DAT Poly -> R
Blood Bank
60
DAT Poly -> mf
Blood Bank
60
DAT Poly -> w+
Blood Bank
60
E+
Blood Bank
215
E-
Blood Bank
215
Eluate
Blood Bank
81
Fetal Cell Stain
Blood Bank
108
Fetal Screen
Blood Bank
80
FyA+
Blood Bank
215
FyA-
Blood Bank
215
FyB+
Blood Bank
215
FyB-
Blood Bank
215
JkA+
Blood Bank
215
JkA-
Blood Bank
215
JkB+
Blood Bank
215
JkB-
Blood Bank
215
K+
Blood Bank
215
K-
Blood Bank
215
LeA+
Blood Bank
215
LeA-
Blood Bank
215
LeB+
Blood Bank
215
LeB-
Blood Bank
215
M+
Blood Bank
215
M-
Blood Bank
215
N+
Blood Bank
215
N-
Blood Bank
215
Number of Panels -> 1
Blood Bank
261
Number of Panels -> 2
Blood Bank
261
Number of Panels -> 3
Blood Bank
261
Number of Panels -> 4
Blood Bank
261
Number of Panels -> 5
Blood Bank
261
P1+
Blood Bank
215
P1-
Blood Bank
215
Reference Lab Antigen Charges
Blood Bank
448
S+
Blood Bank
215
S-
Blood Bank
215
SC1
Blood Bank
63.6
SC2
Blood Bank
63.6
SC3
Blood Bank
63.6
XM AHG Interp
Blood Bank
58
XM AHG Interp
Blood Bank
58
XM Gel Interp
Blood Bank
58
XM Gel Interp
Blood Bank
245
XM IS Interp
Blood Bank
86
XM IS Interp
Blood Bank
86
c+
Blood Bank
215
c-
Blood Bank
215
e+
Blood Bank
215
e-
Blood Bank
215
k+
Blood Bank
215
k-
Blood Bank
215
s+
Blood Bank
215
s-
Blood Bank
215
Auto RBC AS1
Blood Bank Product
445
Auto RBC AS1_0291
Blood Bank Product
445
Auto RBC AS1_0316
Blood Bank Product
445
Auto RBC AS1_0463
Blood Bank Product
445
Auto RBC AS1_4156
Blood Bank Product
445
Auto RBC AS3
Blood Bank Product
445
Auto RBC AS3_0341
Blood Bank Product
445
Auto RBC AS3_0366
Blood Bank Product
445
Auto RBC AS3_0465
Blood Bank Product
445
Auto RBC AS3_0605
Blood Bank Product
445
Auto RBC AS3_4157
Blood Bank Product
445
Auto RBC AS5
Blood Bank Product
445
Auto RBC AS5_0385
Blood Bank Product
445
Auto RBC AS5_0404
Blood Bank Product
445
Auto RBC AS5_0467
Blood Bank Product
445
Auto RBC AS5_4158
Blood Bank Product
445
Auto RBC CP2D
Blood Bank Product
445
Auto RBC CP2D_0245
Blood Bank Product
445
Auto RBC CP2D_0262
Blood Bank Product
445