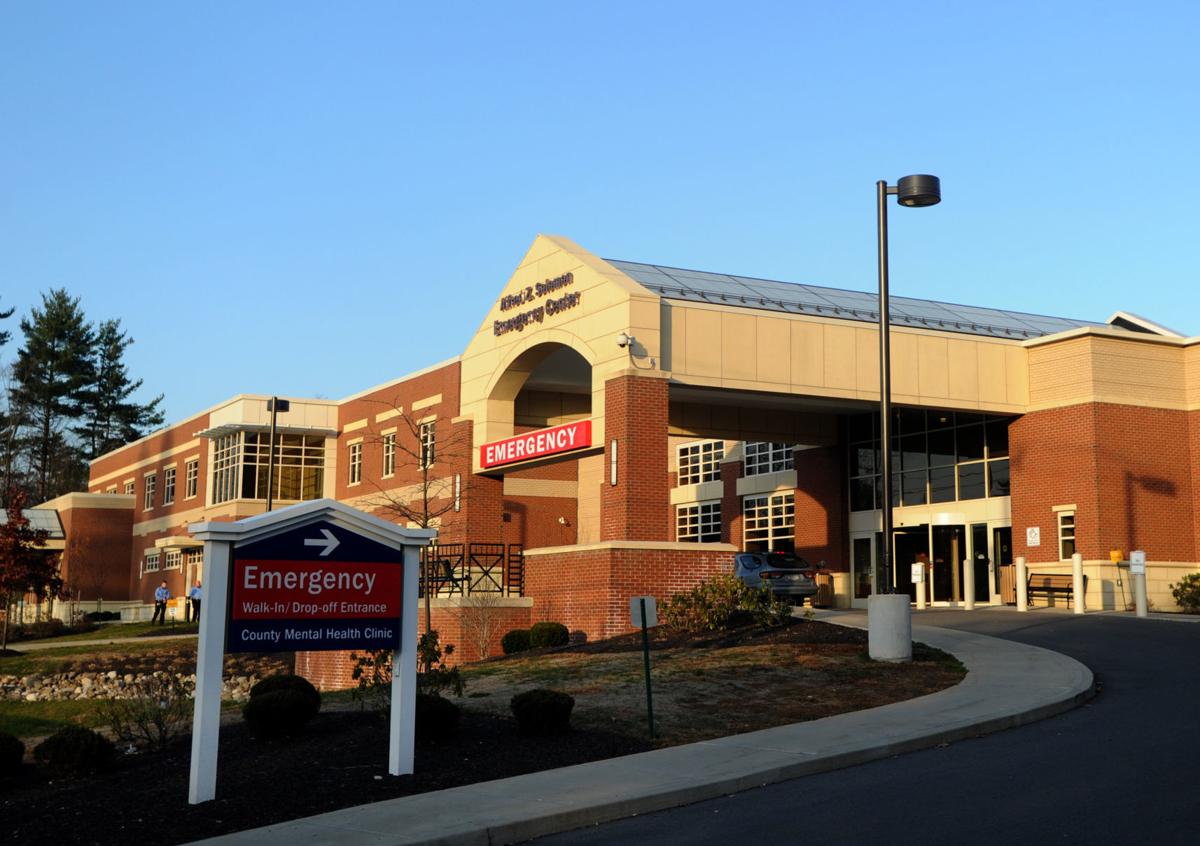 Local people are dying of manageable chronic illnesses and toughing out abdominal pain for so long that their appendix ruptures before they seek help.
"They were afraid if they came to the hospital, they'd be exposed to the new coronavirus, so they 'toughed it out' at home. As a result, they had complications that could have been prevented. Some even lost their lives," Saratoga Hospital President and CEO Angelo Calbone said in a written message to the public.
The hospital has just two COVID-19 patients right now and has never been overwhelmed by the virus.
Glens Falls Hospital has also never had more than a handful of coronavirus patients, and yet people are staying away.
"You're not going to get sick by going to the hospital. We're going to make you better," Saratoga Hospital Chief Medical Officer Dr. Richard Falivena said.
Several patients at Saratoga Hospital have died because they waited so long before going to the hospital. Others ended up extremely ill.
At one point, the hospital had 12 people on ventilators. Usually, the hospital only uses two at any given time. But it wasn't because of the pandemic. Only three ventilators were being used by coronavirus patients.
The other nine were "for people who just stayed home too long," he said.
Their primary medical problems were heart and lung illnesses, such as heart failure. In that case, a lot of fluid can build up around the heart, and the patient is treated in a regular hospital room for a short time.
"Usually we can get the fluid off with medications," he said.
But some of those who delayed had so much fluid that they had to be rushed to intensive care and placed on a ventilator to keep them breathing while the fluid was removed.
"They have so much fluid that it takes days instead of hours, and they didn't have days of reserve," he said.
In the past, he added, people with chronic illness recognized the warning signs and came to the hospital earlier.
"We didn't see this a year ago," he said.
People who get suddenly ill are also risking their lives by staying away too long.
Before the pandemic, people who experienced sudden, severe abdominal pain usually got to the Emergency Department within 12 hours of the pain starting, he said.
"Instead of waiting 12 hours to come to the hospital, they wait a few days," he said. "Then they have a ruptured appendix."
That is a life-threatening situation.
"We've had more ruptured appendix in the last three months than in the last year," he said.
He's begging people to listen to their bodies.
"That attitude that the hospital is not safe is completely wrong," he said.
Primary care doctors have also told him that when they advise a patient to seek emergency care, the patient often says, "I'm going to wait it out."
He thinks people believe the brief but disastrous situation at New York City hospitals is happening locally.
"It's nothing like that," he said.
Those who are not familiar with Saratoga Hospital's Emergency Department might also worry about sitting in a waiting room with dozens of others, who might have coronavirus. But that is not the case either.
"We have a modern Emergency Department. We've gone to a no-waiting room. We don't have people sitting around. They go straight to triage and to their own room," he said. "You come to the ED, whether you drive in or you come by ambulance, you will be taken directly to your own room and be safe there."
There are 36 rooms, enough to handle almost any sudden influx, except, perhaps, for the aftermath of a major concert at SPAC, he said. But with SPAC closed, he said he was confident no one would be waiting in a group this summer.
Locally and statewide, the number of new cases is dropping.
Warren County reported no one new had tested positive. The county has a total of 244 confirmed cases, but only one new case in the last week. One person is hospitalized, in critical condition. Two more people have recovered, for a total of 230 recoveries, including 26 people who got sick before testing was widely available and have not been counted in the confirmed cases figure. Seven people are still ill.
Washington County reported one person tested positive, for a total of 208 confirmed cases. One person is hospitalized and a total of 10 people are still ill. There were no more recoveries overnight; 185 people have recovered over the course of the outbreak.
Saratoga County reported two more people tested positive, for a total of 500 confirmed cases. There were no additional recoveries reported; 434 people have recovered and 51 people are still ill. Five people are hospitalized.
Essex County reported no change, with a total of 53 cases but only one person still ill.
Saratoga Hospital reported two coronavirus patients and Glens Falls Hospital reported three.
Statewide, about 1,700 people are still hospitalized, Gov. Andrew Cuomo said at Friday's press conference.
On Thursday, 42 people died, including 10 people in nursing homes.
"The lowest number since we started. Eight weeks ago we had 800," Cuomo said of the deaths. "So we know we can change and we know we can change dramatically."
Concerned about COVID-19?
Sign up now to get the most recent coronavirus headlines and other important local and national news sent to your email inbox daily.