Carl Jung video to be shown on Friday
QUEENSBURY — The Adirondack Friends of Jung will present a BBC video of Carl Jung and his work at 7 p.m. Friday at the Unitarian Universalist Congregation of Glens Falls, 21 Weeks Road. For more information, contact Bob Rockwell at robertrockwell1938@gmail.com or 518-796-9879.
Lake George library to host paint and sip
LAKE GEORGE — The Caldwell-Lake George Library will host a Paint and Sip at 6 p.m. Wednesday at 336 Canada St. Art Instructor Patrice Jarvis-Weber guides participants in the recreation of Georgia O'Keefe's "Red Poppy" painting. All materials provided. Program limited to 15 participants so reservations are required. For more info or to RSVP, contact the library at 518-668-2528.
Society to hold free program on salmon
TICONDEROGA — The Ticonderoga Historical Society will host free public program on "Salmon and People," at 7 p.m. Friday at the Hancock House, 6 Moses Circle. Provided by the Champlain Valley National Heritage Partnership, the exhibit celebrates 2019 as the "International Year of the Salmon."
The free public program will feature speaker Dr. William Ardren, senior fish biologist with the U.S. Fish and Wildlife Service Northeast Region. Ardren has been at the forefront of research and efforts to overcome multiple conservation problems. These are as far ranging as vitamin deficiency in fish to the effect of chemical odorants that influence the fish in returning to spawning grounds. Most recently, Ardren received the Rachel Carson Award for Exemplary Scientific Accomplishment at the March 2019 North American Wildlife and Natural Resources Conference.
The traveling exhibit may be viewed during regular Hancock House Museum hours 10 a.m. until 4 p.m. seven days a week. Reservations are not necessary to attend the free program on Friday, but seats may be reserved by calling 518-585-7868 or via email to tihistory@bridgepoint1com.
Whitehall class to celebrate 30 years
WHITEHALL — The Whitehall Class of 1989 will celebrate its 30th reunion at 7 p.m. July 6 at the Whitehall Marina. Class members should contact Jeannie Sheehy at 813-701-7577 to RSVP.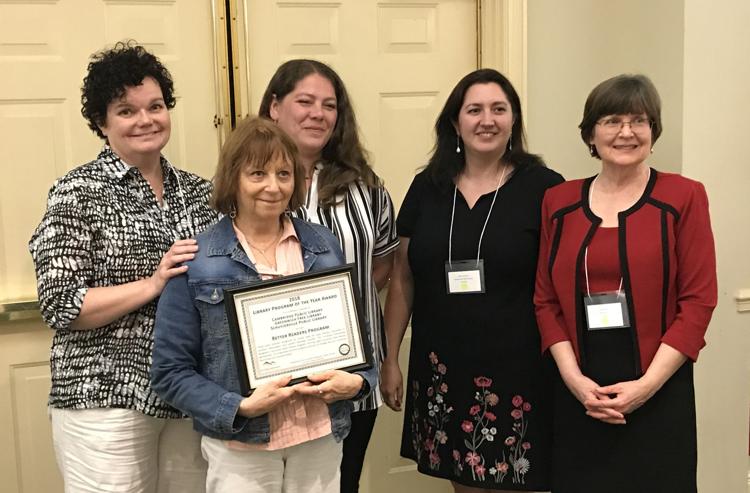 Three local libraries honored by SALS
GREENWICH — The Southern Adirondack Library System honored the Cambridge, Greenwich and Schuylerville libraries with one of its prestigious annual citations, recognizing the libraries' Better Reader Partners program. The award was announced earlier this month at the annual meeting of SALS' trustees.
"These three libraries recognized an unmet need for basic literacy instruction in southern Washington and eastern Saratoga counties," said Sara Dallas, SALS director. "The Tri-Library Partnership designed a successful adult literacy program. This important outreach program promises to change lives as it continues flourishing and moving forward."
Better Reader Partners began in 2018 as a pilot to assess needs and resources for adult literacy in the area. The program is currently serving community members ranging from learning-disabled adults working on basic reading and math skills to second-language learners and native speakers who want to improve their vocabularies and fluency.
Using a grant from the SALS, the three libraries were able to hire a part-time program coordinator, Gail Jensen, to reach out to the community. Last year, she made connections with a number of local service organizations; including Comfort Food Community, the Greenwich Interfaith Fellowship and Battenkill Community services, as well as with local adult education professionals.
This year, the libraries are developing educational resources for program tutors, creating community-building events for students and learners, and broadening the Better Reader Partners' idea to include caregivers who are helping children learn to read.
Soroptimists give out 2019 scholarships
The Soroptimist of the Adirondacks announced the 2019 scholarship winners May 6. The Live Your Dream Award is a monetary award to assist women who provide the primary source of financial support for their family by giving them the resources to pursue their education and to improve their employment prospects. Ashley Vanderwarker received her award from Sandy Norris. Vanderwarker is a mother of two children who is pursuing her nursing degree at SUNY Adirondack and hopes to become a nurse practitioner.
Avie Price was honored as the second recipient of the Live Your Dream Award.
The winner of the Violet Richardson Award was Faith Alheim. The monetary award honors girls ages 14 to 17 for making a difference through volunteer service to causes that make their community and the world a better place. She was given an additional check to present to a charity of her choice. She is a volunteer with the Greenwich Fire Department and President of the Firematic Explorer Post and plans to be a lifetime firefighter.
Soup kitchen to hold basket raffle
HUDSON FALLS — Doreen's Soup Kitchen and Food Pantry is having a fundraiser basket raffle from 10 a.m. to 2 p.m. Saturday at 293 1/2 Main St. Admission is $5 at the door which includes the first batch of tickets. There will be food and snacks to purchase also.
Lake George library to hold art workshop
LAKE GEORGE — The Caldwell-Lake George Library will host a children's art workshop with artist/animator Paula Allen from 10 a.m. to 2 p.m. Saturday at 336 Canada St. Participants will create drawings for Allen's new animated film about disappearing bees called "Bee Hold."
Children ages 5-15 are invited to paint and draw with Allen.
Drawings created will later be added to film backgrounds and scenes. The final animation will include art from over 200 children in the area. Initial screening of this film is scheduled for December at Crandall Public Library. For more information about this project go to www.pollyzoom.com or to register for the workshop, contact the library at 518-668-2528.
Chicken and biscuits dinner set at church
POTTERSVILLE — The Pottersville United Methodist Church will serve a chicken and biscuit dinner from 5 to 7 p.m. Saturday at 7899 State Route 9. Menu includes chicken, biscuits, gravy, mashed potatoes, vegetable, ice cream and beverage. Adults cost $10; children cost $5; kids under 5 are free.
New member named to Double H board
LAKE LUZERNE — Double H Ranch has appointed Lisa Moser to the Board of Directors. Moser is the owner and chief administrative officer for Prime Group Holdings, the largest private owner/operator of self-storage facilities in the United States. She also serves as the president of the Robert and Lisa Moser Family Foundation.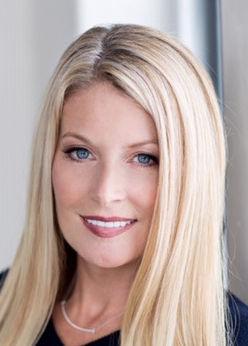 Complementing her professional achievements, Moser is very active in the Capital Region community. She is a member of the Saratoga Hospital Foundation Board of Directors, the Albany Medical Center Development Committee and the Saratoga-Wilton Youth Baseball League, in addition to co-chairing Albany Med's Annual "Light Up the Night" fundraiser and leading this year's Double H Ranch Gala.
Community garden plots available
WARRENSBURG — Those interested in having a raised bed plot in the Warrensburgh Community Garden this year should apply now. The garden is the first element of the Paper Mill Park to be completed this year by the town Parks and Recreation Department on the Schroon River.
The garden has 26 raised beds ready for adoption by individuals, youth groups, civic organizations and businesses who would like to grow their own fresh produce for themselves or others. On-site composting is available for those who wish to recycle nutrients. Water is supplied by the town. Free soil testing and beginners' workshops will be offered on an as-needed basis.
Deer fencing was installed this spring to protect all the crops from any nuisance wildlife.
A membership application needs to be completed whether you are a returning gardener or applying for the first time. Return applications by regular mail to Warrensburgh Beautification Inc., P.O. Box 312, Warrensburgh, NY 12885. Enclose a $10 check for the application fee or make other payment arrangements with Tom O'Dea, our community garden plot coordinator, via email at todea@nycap.rr.com or call 518-623-9333. There is no extra charge for additional beds. Unless you are a returning gardener, contact Tom for a plot assignment.
Watercolor society exhibit on display
GLENS FALLS — The Upper Hudson Watercolor Society art exhibit is currently being displayed at the Friends Of Crandall Library gallery on the second floor of the library at 251 Glen St. The exhibit showcases the work of local watercolor artists. The exhibit will be on display until June 30. A reception at the gallery is scheduled for 5 to 7 p.m. Thursday. The public is invited. Light refreshments will be served.
Fort Edward class to hold 60th reunion
FORT EDWARD — The Class of 1959 Fort Edward High School will hold its 60th reunion July 13. If any other class members might be interested in attending, for details contract Joe Brablc at 518-743-9769.