Saratoga Hospital gets safety award
SARATOGA SPRINGS — Saratoga Hospital was recently awarded the 2019 Pinnacle Award for Quality and Patient Safety from the Healthcare Association of New York State at its 51st annual Membership Conference in Saratoga Springs. The hospital was one of five healthcare organizations recognized across the state. Specifically, Saratoga Hospital received this award for its efforts and outcomes in "Achieving Universal Sepsis Excellence through a Patient- and Staff-centered Culture along with Alignment of Purpose, People and Processes."
Sepsis is an illness caused by the body's response to an infection, which can begin with something minor, such as a urinary tract infection or a small cut. If not identified early, it can rapidly become life-threatening. The initial symptoms can mimic common illnesses, making it difficult to recognize. In the midst of the state Department of Health's statewide campaign to improve early detection and intervention, Saratoga Hospital initiated a new sepsis program that is working so well, other hospitals are reaching out for guidance.
Presented annually, the Pinnacle Award for Quality and Patient Safety highlights significant achievement in improving quality and patient safety in healthcare delivery.
Car wash and bake sale fundraiser set
NORTH RIVER — The North River United Methodist Church will be holding a car wash and bake sale from 9 a.m. to 1 p.m. Saturday at the North River Volunteer Firehouse, 13th Lake Road, North River.
Cost of the car wash is $8 for cars and $10 for trucks. Proceeds from this event will be used toward general operating expenses.
For more information, contact Roxy Freebern at 518-251-4129.
Outdoor movie night planned in HebronHEBRON — The Hebron United Presbyterian Church will host an outdoor, family friendly movie night at dusk (approximately 8 p.m.) Saturday at 3153 county Route 30, West Hebron.
Come early to play on the playground or join in on a pick-up game. This movie is free and will be enjoyed by both children and adults of all ages. Free refreshments will also be available.
Bring a lawn chair and warm blankets. In case of inclement weather, the movie will be shown indoors. For more information, contact Diane Snyder at 518-854-3729.
Polio survivor, who swam lake, to speak
LAKE GEORGE — The Lake George Historical Association will host swimmer Louise Rourke at 6:30 p.m. Wednesday at 290 Canada St. Louise Beckerle Rourke will speak about her experience swimming the length of Lake George and the impact of polio on her life and others in the area.
Louise, a lifelong summer resident of Lake George, contracted polio at 6 months requiring a metal brace to learn to walk. As a little girl, Louise was inspired by Diane Struble's Lake George swim, and in 2018, she realized that dream and swam the lake in a relay with accomplished open-water swimmer Bridget Simpson.
In the process, she raised $40,000 for Rotary's Global Polio Eradication Initiative. The Bill and Melinda Gates Foundation tripled this donation to $120,000. The LGHA has an exhibition room devoted to Struble's and other Lake George swimmers' accomplishments. Struble's daughter, Gwenne Rippon, will introduce Rourke. Refreshments will be served.
Reservations are not necessary to attend the free program. For more information, call 518-668-5044 or email lgha@verizon.net.
Fort Ann library to hold food sale
FORT ANN — The Old Stone House Library will hold a food sale from 9 a.m. to noon Saturday at the Fort Ann Super Stop. Pies, cakes, breads, rolls, cookies and more will be available from the kitchens of some of the best bakers in the area. This is the library's primary fundraiser of the year.
Queensbury seniors to hold book sale
QUEENSBURY — The Queensbury Senior Citizens will hold the semi-annual book sale from 9 a.m. to 5:30 p.m. Sept. 5 and from 9 a.m. to noon Sept. 6 at the Senior Center, corner of Bay and Haviland roads.
There will be special pricing from 9 a.m. to noon Sept. 6. The sale includes an excellent collection of hard covered books for $1 each. Trade paperbacks are 75 cents; regular paperbacks, puzzles and videos are 50 cents each. CDs and DVDs are also available. Leftover books are distributed throughout the community.
You have free articles remaining.
For more information, call 518-761-8224.
Community Hospice seeking volunteers
SARATOGA SPRINGS —The Community Hospice serving Saratoga and Washington counties is in need of volunteers to make friendly visits and to provide emotional support to hospice patients and their families.
Information sessions will be held at 1 p.m. Sept. 24 at 179 Lawrence St., Saratoga Springs; and at 2 p.m. Sept. 26 at the Greenwich Library, 148 Main St., Greenwich.
A required 25-hour volunteer training will be provided in October. To register, call 518-581-0800.
HHHF to honor two community champs
The Hudson Headwaters Health Foundation Board of Directors announced Celine Racine Paquette of Champlain and John Bartlett of Ticonderoga as Hudson Headwaters' 2019 Community Champions. They will be honored at the 14th annual Community Champions Celebration Sept. 22 at The Sagamore resort on Lake George.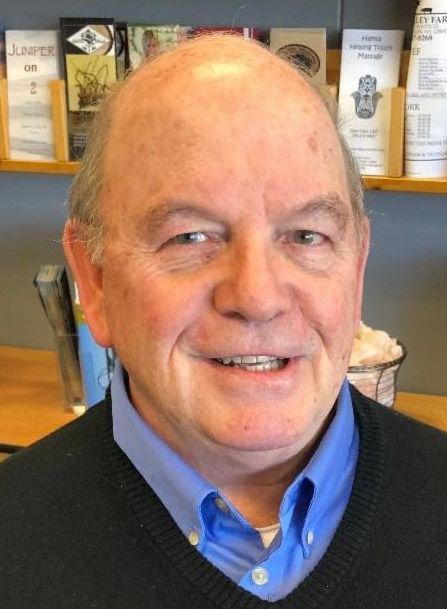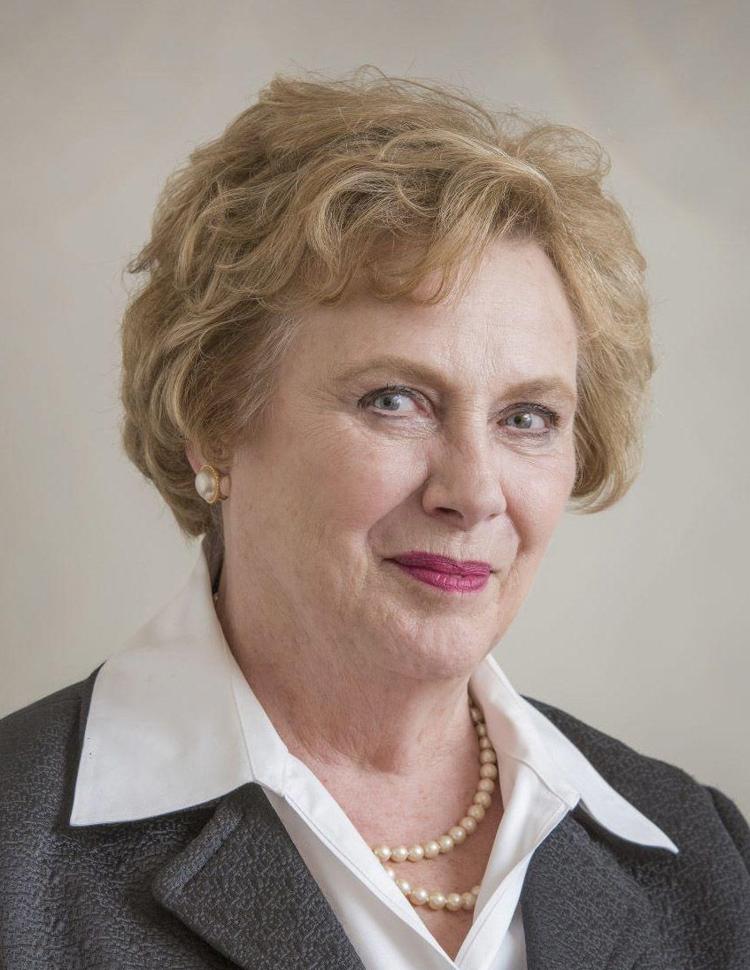 The Community Champion distinction honors the individuals, families and businesses that help make the region a healthy and dynamic place to live, work and play.
Celine Racine Paquette is a Hudson Headwaters Health Network Board member and a well-known community leader in the Champlain region, where her family has lived for generations. Celine is a former school administrator, insurance agency owner and president, and Clinton County legislator.
John Bartlett is being honored for his commitment to the vitality of Ticonderoga where he serves on numerous boards. As past board president of the Ticonderoga Kiwanis Club, he founded, organized, and raised funding for the Ticonderoga Area Back Pack Program which provides local children with food when school is not in session.
Home Made Theater seeking volunteer
SARATOGA — Home Made Theater, Saratoga's resident theater company, is seeking volunteers in all departments for its upcoming 2019-20 season. All interested volunteers are invited to attend the volunteer meeting at 6 p.m. Sept. 9 at the Spa Little Theater in Saratoga Spa State Park.
HMT's volunteers work alongside trained professionals, learning the behind-the-scenes technical aspects of theater such as lighting, set construction, running crew and sound. Others may work as ushers, greeters, concession stand operators, and office or publicity assistants.
HMT's 35th season returns to the Spa Little Theater stage this October with the ABBA-inspired hit musical, "Mamma Mia!" The December Theater for Families production will be the classic Christmas tale, "It's a Wonderful Life," based on the Frank Capra film. February will feature mystery master Frederick Knott's "Dial M for Murder." The season will finish off in late April/early May with the 2015 Tony Award winner for Best Play, Simon Stephens' "The Curious Incident of the Dog in the Night-Time," based on the bestselling novel.
South High Class of 1959 plans reunion
SOUTH GLENS FALLS — The South Glens Falls Class of 1959 will host its 60th Class Reunion from 4 to 7 p.m. Sept. 22 at Massie's Restaurant in South Glens Falls. The Planning Committee opted for a casual food set-up versus a sit-down dinner, which will allow people to circulate more easily. Light hors d'oeuvres and finger foods will begin around 4 p.m. The hot foods will come out between 5 and 5:30 p.m., including meatballs, ziti with sauce, chicken Marsala, salad and garlic bread.
The cost is $25 per person. The reservation deadline is Sept. 8. Contact Joanne DeGarmo Collins for more information at jdc62864@gmail.com.