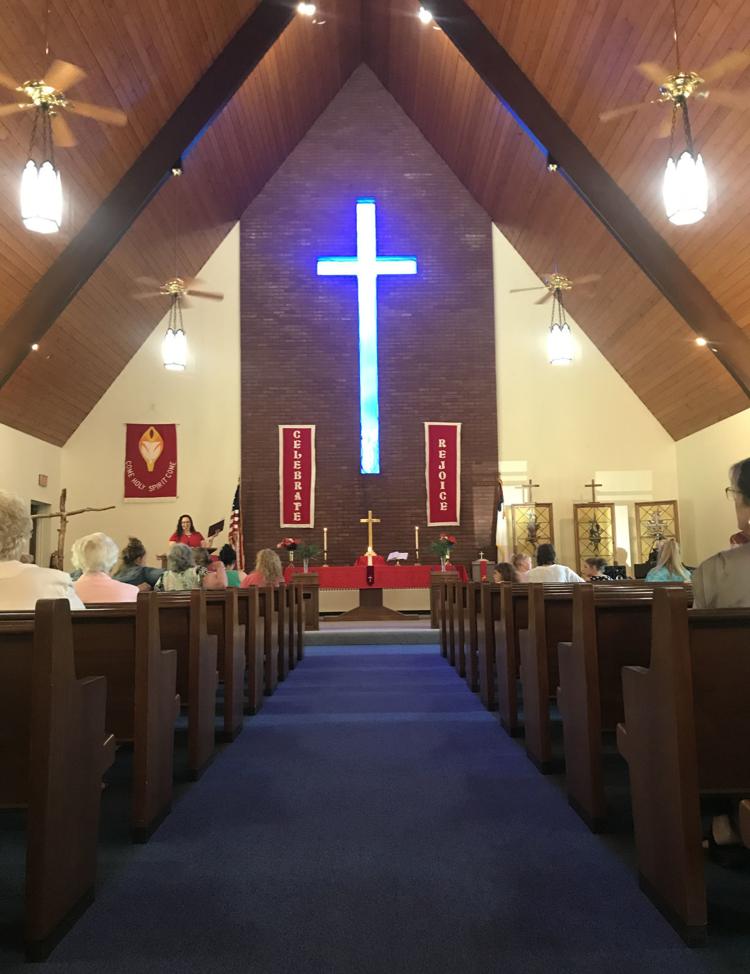 WHITEHALL — Carol Angus remembers watching them build the brand new church up on the hill.
As a child, she attended the old Methodist Church on Broadway near Longtin's garage. After it was condemned and torn down, the Whitehall Methodists had to attend services at the nearby Masonic Temple until the new church was built on farmland donated by Hanford and Doris Austin.
Angus' grandfather, Rufus Norton, donated money to help build the new church.
"It was really nice, because we had a church finally," said Angus, whose kids went to Sunday school at the Masonic Temple. "The Masonic Temple was not really like church."
Angus, like many of the longtime parishioners, considers this HER church. She said the last service she will attend will be her funeral.
"I'll be buried from here," she said.
On Sunday, a breeze blew through the open windows of the quiet brick church that sits on a fantastic sledding hill, overlooking an Amish farm across the street. Some church members still recall a time when Cookes mansion occupied the spot overlooking the southern valley.
The church will celebrate its 50th anniversary up on the hill at a special service at 10:30 a.m. June 30. The entire Whitehall community is invited to the celebration, said Jenine Macura, a church volunteer.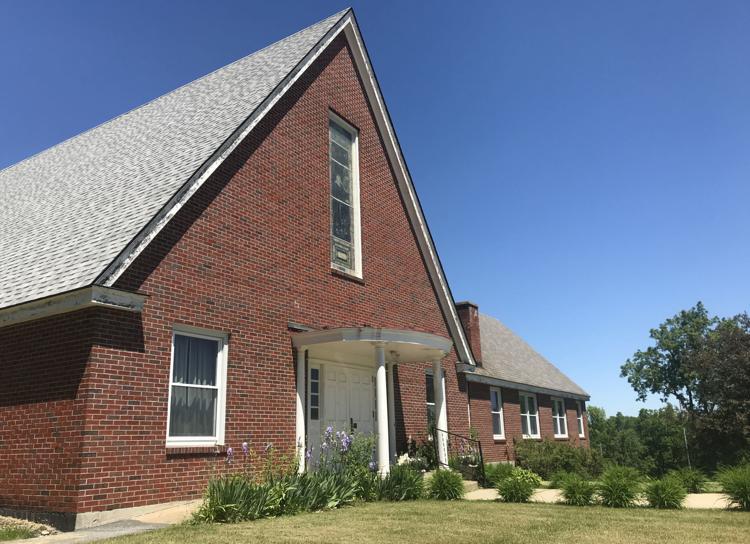 "Church membership is dwindling everywhere, every church across the board, and that's sad," Macura said. "This church, along with any church, has touched so many families throughout the last 50 years, whether it be a funeral, a baptism, a wedding, whatever it may have been, our Vacation Bible School."
The church members nearly missed the 50th anniversary, she said. A plaque on the wall indicating the first service of consecration was June 29, 1969, spurred members to plan a celebration.
The anniversary arrives just after Pentecost, which comes 50 days following Easter Sunday. Coincidentally, Lay Pastor Daniel Thompson, who has been pastor since January 2018, also celebrates his 50th birthday this year.
"You," Thompson told the congregation Sunday, "you are the church. It's not this building."
Pat Gordon started attending the church on Broadway in the 1940s. She was married in the former church and both her children were baptized there. She, too, remembers watching the current church be built.
"We were kind of growing along with it," Gordon said. "It was wonderful, and all the joy of watching it."
Sally Stevens' grandparents helped raise money for the church's construction. She and her husband, Donald, have been attending since 1996.
"I just wanted to be closer to God, I guess, and pray," Stevens said. "I could pray at home, but I think it's better to pray here."
Wilma St. John was married in the "new" church nearly 45 years ago, and her children were brought up in the church.
"I just feel a need to be in church," St. John said. "I like the power of prayer. I like the service. We've had some really nice ministers here. They deliver a great message most of the time. It's just someplace I feel I need to be on Sunday. It lifts my spirit up."
She has been involved in church activities for years, including the now defunct ox roast. As church numbers have declined, fewer workers were available to host the annual ox roast picnic.
Some parishioners stopped coming with the retirement of the Rev. Don Wheeler back in 2008. There have been several pastors since.
"So much goes on now on a Sunday, between sports and other things," St. John said. "And kids are so involved these days in everything, and they just don't come. You don't get the young people like we used to."
St. John is looking forward to the 50th anniversary celebration.
"I'm glad we're still here for it. There's been moments when I thought we wouldn't be," she said. "If people will just show up, I think it'll be a great time."
Call me the good news girl. Send me your church functions, your library events, your school honor society induction photos – I'll do my best to get it into the Sunday Hometown section of the paper. Are there special people in your community worthy of recognition? Tell me about them. Drop me a line, a tip, a note, or send a press release and photos to ghochsprung@poststar.com or simply call my desk at 518-742-3206. I look forward to hearing all your good news.
Get local news delivered to your inbox!
Subscribe to our Daily Headlines newsletter.