ARCC names Dowen as Juckett recipient
GLENS FALLS — The Adirondack Regional Chamber of Commerce announced that the 31st annual J. Walter Juckett Community Service Award will be presented to Paul L. Dowen, CPA and managing partner of Whittemore, Dowen and Ricciardelli, LLP at the ARCC annual dinner March 6 at The Sagamore resort.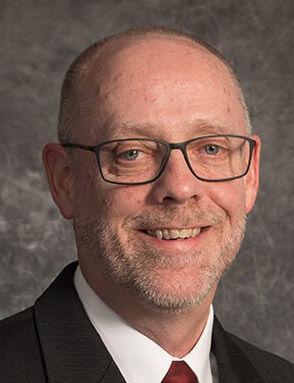 Paul grew up in Saratoga Springs and made his way up to this region in 1976 attending Adirondack Community College (now SUNY Adirondack). Upon his graduation from Castleton State College (now Castleton University) in 1980, he returned to Glens Falls and started his accounting career with the CPA firm of Silverstein and Loftus. He started his own firm in 1987 and has been in partnership with Phillip Whittemore as well as other partners since 1994. His long-standing partnership with Phillip Whittemore merged with Edwards, Williams, McManus & Ricciardelli to form the Queensbury based firm, Whittemore, Dowen & Ricciardelli in April 2006.
Paul joined the Glens Falls Rotary Club in 1982 and has continued his membership and commitment to the organization for almost 40 years. He has been involved with numerous other community and charitable groups serving in various roles including board seats, committees and just volunteering his time. He currently serves on the boards of SUNY Adirondack Foundation, The House of Grace of the Adirondacks, The Adirondack Hockey Coalition and Christ Church United Methodist.
J. Walter Juckett had a remarkable business career and was recognized as a major community leader in his adopted home, the Village of Hudson Falls, and the entire region. His leadership and commitment transgressed a wide range of civic, charitable, religious, political, business and educational activities. For more information on the annual dinner, visit www.adirondackchamber.org/events.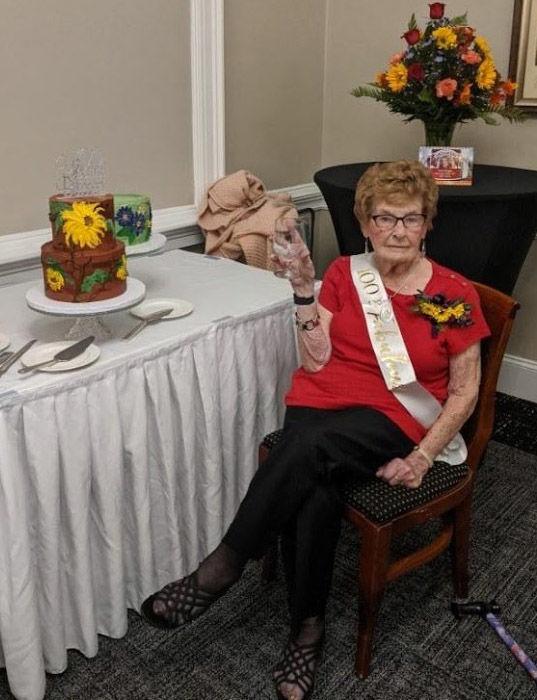 Nine students named to math honor society
LAKE LUZERNE — Nine students at Hadley Luzerne High School were inducted into the NYS Mathematics Honor Society on Oct. 30. Newly inducted students include: Rhiana Russell, Jane Broekhuizen, Serena Goman, Sage Collier, Tori Granger, Hannah King, Lena Livingston, Ryan Lott Diamond and Connor Moulton.
To become a member of the NYSMHS, students must be a high school student with mathematics scholarship, service, character and citizenship. They must successfully complete a minimum of three semesters of high school mathematics, and have a minimum mathematics scholarship of 85% or equivalent and overall scholastic average of 85% or equivalent.
Hudson Falls woman marks 100th birthday
HUDSON FALLS — Frances Pringle celebrated her 100th birthday on Thanksgiving Day, Nov. 28. She celebrated this milestone birthday with three different parties, starting with an open house Nov. 16 at The Queensbury Hotel.
On Thanksgiving, she traveled to Belchertown, Massachusetts, to celebrate Thanksgiving and her birthday with family and meet her great-grandson Owen for the first time. She also enjoyed a delicious rum cake and played Wii bowling. Her third party was Nov. 30 with her family at Bistro LeRoux.
Pringle graduated from Hudson Falls High School in 1937. She married Lem Pringle of Cortez, Florida, in October 1946. They were married for 58 years before Lem passed away in 2004. The couple had two children, Larry Pringle, who lives with his wife, Danusia, in Belchertown, Massachusetts, and Cynthia Rawl, who lives with her husband Bennie in Hudson Falls. Pringle has one granddaughter, two grandsons and one great-grandson.
Pringle was a long-time employee of General Electric and the Washington County Clerk's Office. She is a lifelong member of Kingsbury Baptist Church. She loves to bowl and play golf, travel, eat out and any social activity. Her favorite television shows are "Wheel of Fortune," "Jeopardy" and "Dancing with the Stars" and watching PGA golf.
She still lives in her own home, cooks meals for family when she is able, and loves to bake and entertain.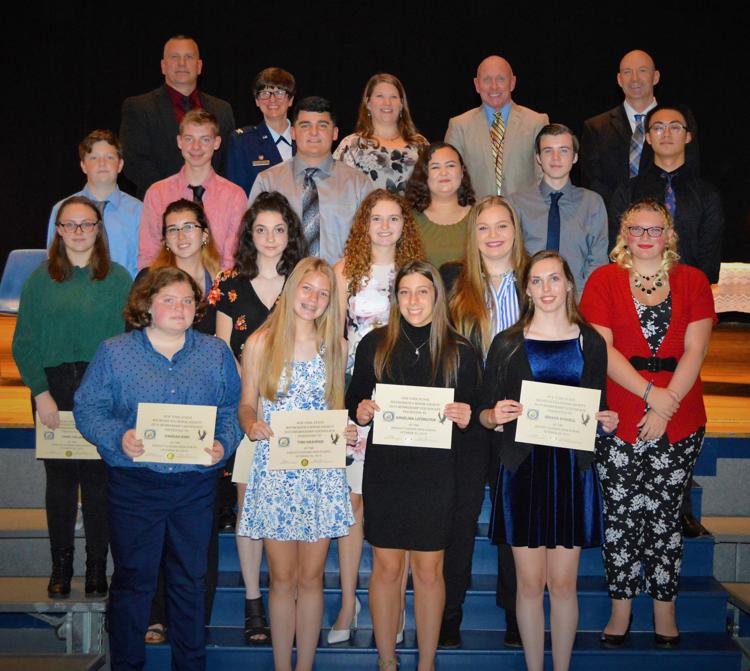 Hebron church to host pageant and dinner
HEBRON — Hebron United Presbyterian Church will host its Christmas Pageant and dinner on Sunday, Dec. 22 at 3153 county Route 30, West Hebron.
The pageant and worship will take place at 10:30 a.m. with a chicken and biscuits Christmas dinner at 11:30 a.m. The HUPC youth will present the pageant.
You have free articles remaining.
Granville Area Chorus to perform concert
GRANVILLE — The Granville Area Chorus will be present its Christmas Concert at 7 p.m. Friday at the South Granville Congregational Church.
The chorus will present a variety of Christmas selections, including classical, traditional, spiritual and contemporary ballads. The audience will be invited to join the chorus on some well-known carols.
A reception will follow the concert. There is no admission fee, but donations are accepted to defray purchasing expenses for the chorus.
Book club to discuss 'Winter Sisters'
BOLTON LANDING — The Bolton Free Library book club will meet at 6:30 p.m. Tuesday a 4922 Lake Shore Drive to discuss "Winter Sisters," by Robin Oliveira.
The book takes place in Albany just after the Civil War. The book club will meet again on Jan. 21 to discuss "Educated" by Tara Westover.
Reservations sought for Christmas dinner
LAKE GEORGE — The annual Lake George Community Christmas Dinner will be served at 4 p.m. Dec. 25 inside the Courtyard Marriott hotel again be hosted this year by Caldwell Presbyterian Church.
Free meals will be provided to the public by the Inn at Erlowest and will be served inside the Courtyard by Marriott hotel on Canada Street at 4 p.m. on Dec. 25.
Reservations may be made by calling the church at 518-668-2613. Leave a name, phone number and number of people attending, a church organizer advised. Reservations must be made by Dec. 21.
Diners are requested to arrive at the Marriott between 3:30 and 4 p.m.
Parking is available on Canada Street or in the rear parking garage of the hotel. Handicapped accessibility is at the rear entrance.
While everyone is invited, residents who live alone or in small families are especially invited to share dinner and fellowship on Christmas Day, the church member said. Volunteers from the church can provide limited transportation and will deliver meals to homebound residents if necessary.
For more information, call the church at 518-668-2613, Tuesday-Friday, 9:30 a.m. to 1:30 p.m., or leave a message.
Fine art show set at Crandall library
GLENS FALLS — North Country Arts' annual fine art show is currently being exhibited at the Friends of Crandall Library gallery, on the second floor of Crandall Public Library, 251 Glen St. The Juror of Awards for the show is Elizabeth "Betty" O'Brien.
The exhibit showcases the work of more than 35 local artists. The artwork includes watercolor, oil, acrylic, pastel, fabric, drawing, enamel and more.
The exhibit will be on display until the end of December. The exhibit can be enjoyed from 9 a.m. to 9 p.m. Monday through Thursday, from 9 a.m. to 5 p.m. Saturdays and from 1 p.m. to 5 p.m. Sundays.
North River church to carol, party
NORTH RIVER — The North River Methodist Church will be holding a caroling party at 5 p.m. Saturday. The party will meet at the church, 194 Thirteenth Lake Road. All are welcome. Dress accordingly.
Hometown is compiled by Gretta Hochsprung. If you'd like to let her know about an upcoming event, email ghochsprung@poststar.com or call 518-742-3206.