From The Post-Star in 1973 – 50 years ago:
Glens Falls artist Bob Vorreyer designed and painted the New York float for President Richard Nixon's 1973 inaugural parade.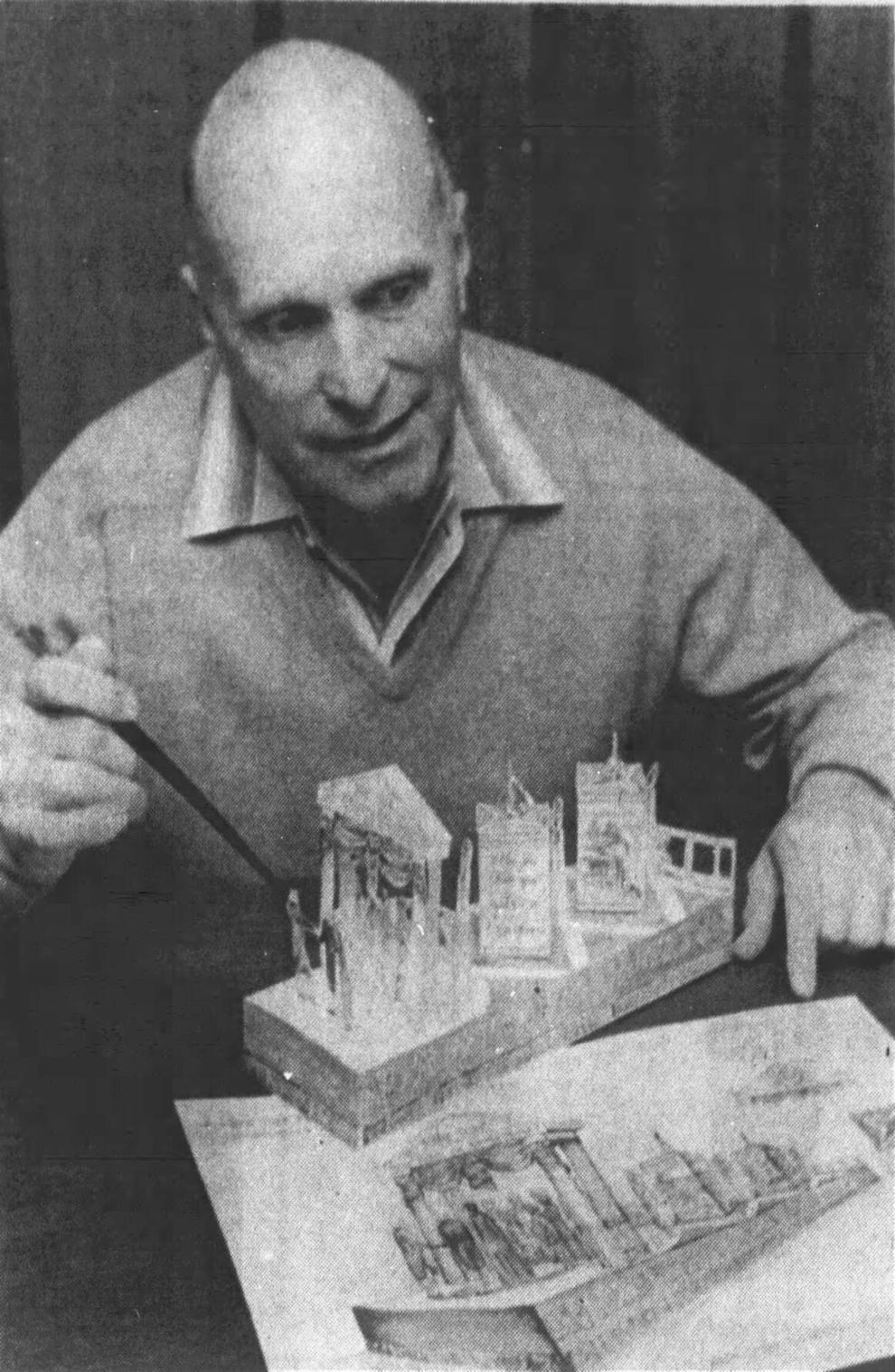 George Washington's 1789 inauguration was the theme, recognizing the nation's upcoming bicentennial in 1976.
"And so, amid surroundings reminiscent of the times, the life-size figure of Washington dressed in the mode of the day — an American-made brown suit and buckled slippers — will be at the head of the float," The Post-Star reported on Jan. 12.
The 31-foot-long, 17-foot-tall float also featured panels with scenes of New York attractions.
Vorreyer's primary job was as art director for Charles R. Wood Enterprises, owner of the Storytown U.S.A. theme park, now Great Escape, in Queensbury, and Gaslight Village theme park in Lake George.
"Unquestionably one of the busiest artists locally, Vorreyer's paintings, metal sculptures and interior designs add originality and good taste to the interiors of many area homes, restaurants, churches and offices," The Post-Star reported.
Urban renewal: There were 48 people in the audience when the city Common Council, by a 5-0 vote, with Councilman Thomas Marzola abstaining, voted to construct a parking garage downtown in conjunction with a proposed downtown mall at the intersection of Warren and Glen streets.
The vote represented a "moral commitment" to move forward with constructing a parking garage.
"Spontaneous applause greeted the Common Council go-ahead for a parking garage at the downtown mall," The Post-Star reported.
A consultant recommended identifying a location for the parking garage in the vicinity of Warren Street, Ridge Street and Lapham Place.
The proposed mall and parking garage never materialized. — Jan. 4-5
Weather: "For the third consecutive day, Glens Falls residents shivered in their boots. It was one of those days when only the stouthearted ventured forth and only beneath heavy layers of mufflers." — Jan. 9
Downtown: The Glens Falls PTA and Carrols restaurant sponsored a Christmas tree recycling event, reported to be one of the largest in the state.
"About 2,000 balding Christmas trees were devoured in Glens Falls Sunday," The Post-Star reported.
A tree chipper set up on a vacant lot across from City Hall on Ridge Street chipped trees into mulch.
Everyone who brought a tree received a bag of mulch and a coupon for a free hamburger at Carrols. — Jan. 10.
YMCA: The Glens Falls Family YMCA hired Pati Gartner to direct a new yoga program. — Jan. 5
Sports trivia: Super-heavyweight wrestler Jim Duggan — later to be known as pro wrestler "Hacksaw" Jim Duggan — had his longest match of the season, taking 1 minute and 38 seconds to pin his opponent, as Glens Falls High School defeated Mont Pleasant. Steve Scarselletta won 5-2 in the 98-pound class, and Jeff Downer tied 3-3. — Jan. 8
Sports trivia: A large turnout was expected at the "George Jackson Appreciation Night Dinner" at the Town House restaurant in Cambridge.
"Jackson is the dean of area coaches, having served 35 years at Greenwich High School," The Post-Star reported. Known as "Jordy" Jackson, he was the Witches' longtime football coach. — Jan. 11
Editorial: "Remember the big whoop-de-do about what an impact the newly enfranchised young were going to have on the 1972 presidential elections? Despite reminders by political scientists that young people traditionally do not flock to the polls, it was usually predicted the new voters ranging in age from 18 to the former minimum voting age of 21 would cut a wide swathe. They didn't. They didn't because more of those 18, 19, and 20, eligible for the first time to take part in the choice of president, chose instead to stay away from the polls. Only 48.3% of those newly eligible exercised the privilege, the Census Bureau reports. ... There is room for a lot of speculation as to what the figures signify. One likely conclusion to be drawn from them is that people become more inclined to participate in elections as their community ties and responsibilities increase." — Jan. 11
Quotable: "The Glens Falls area seems to be avoiding the flu." — Jan. 11