GLENS FALLS — The Glens Falls High School Art Club has begun work on a mural that will be mounted on the Hill Electric Supply building on Broad Street.
The mural will feature motifs from throughout the area, including Lake George, West Mountain, the Adirondack Balloon Festival and more.
The owner of Hill Electric, Scott Schwartz, said he wanted something to brighten up the store as well as greet visitors as they enter Glens Falls from the Northway, so he pitched the idea to Glens Falls art teacher Susan Botch.
"I wanted to put something there that all the residents of Glens Falls would be proud of," Schwartz said.
Botch, supervisor of the club, said it took some time to figure out logistics, because transporting students to and from the store was too big of a liability. She and Schwartz decided the mural could be painted on 4-by-8 foot plastic panels that will be mounted on the wall later.
Botch said the club is hoping to have the first 10 or 11 of the 17 total panels up sometime this summer.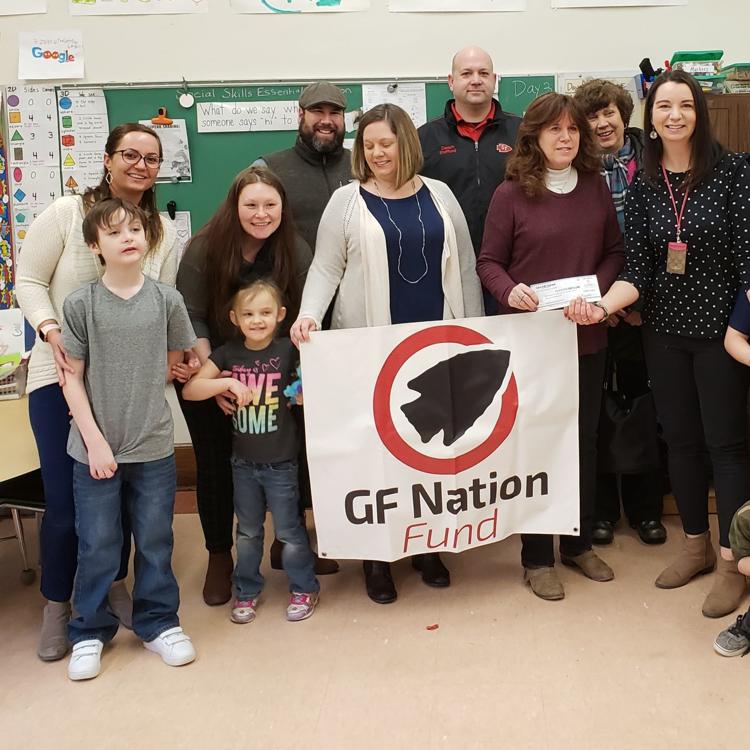 You have free articles remaining.
GF Nation awards grant
Big Cross Street Elementary School special education teacher Kristy Brennan received a $1,500 grant from the Glens Falls Nation Fund on Tuesday to create a sensory space for her students.
Brennan said the space will have lighting features, flexible seating and fidgets to soothe and calm students until they are ready to return to the rest of the class.
The Glens Falls Nation Fund is a group created by parents in the district to fill the funding gaps on projects both academic and athletic.
Hudson Falls launches app
Hudson Falls Central School District recently launched an app to give parents, students and community members another way to stay informed on important happenings in the district.
The district's director of education technology, Christine MacPherson, said app users will be able to check calendars and receive notifications of snow delays or upcoming events.
"Essentially," Macpherson said, "It's a way to keep family and community members connected to what's going on."