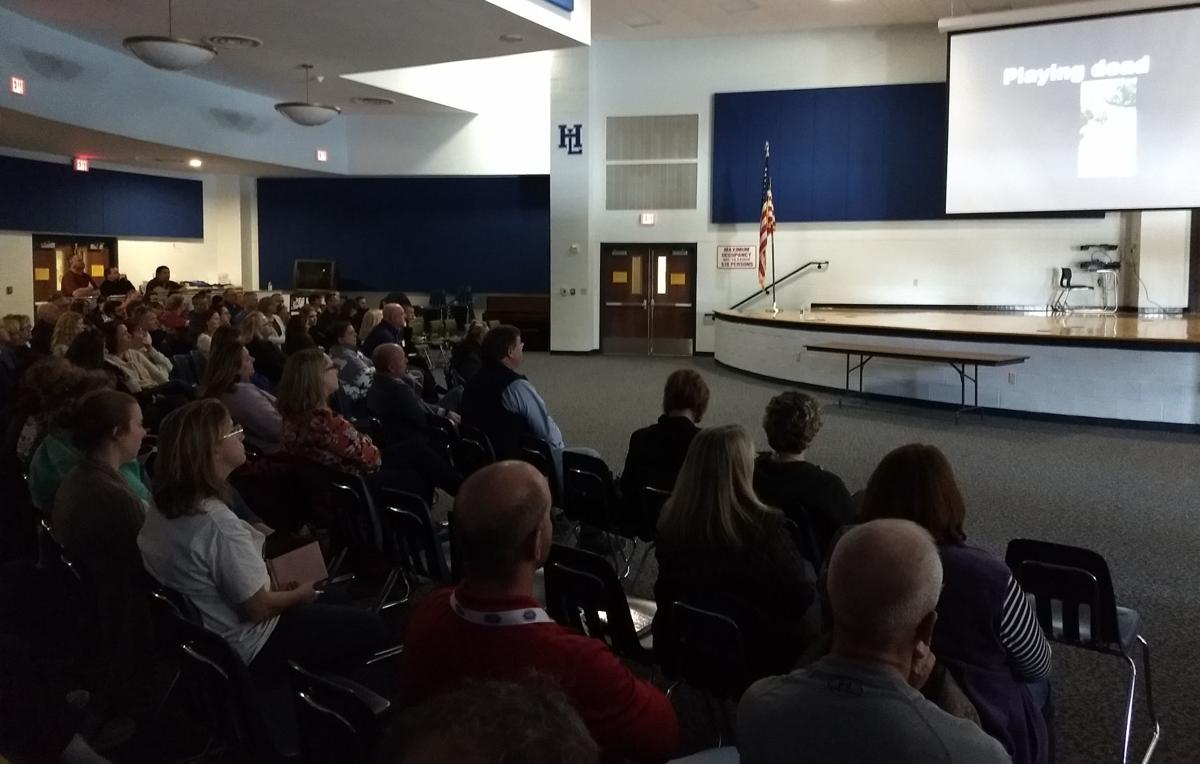 LAKE LUZERNE — Hadley-Luzerne Central School is contracting with the Warren County Sheriff's Office to put two armed police officers in the school district's buildings for the remainder of the current school year.
Warren County Sheriff Bud York said the district is the first in Warren County to sign on with the Sheriff's Office school resource officer program, which has been created in recent weeks in response to the Feb. 14 school massacre in Florida.
School districts and police around the region have begun organizing new security programs in the wake of the shooting.
"They want to start it right now, as soon as we can get the contract and people in place," York said. "We are going to get it done as quickly as we can."
Hadley-Luzerne School Superintendent Beecher Baker said the district's Board of Education has authorized up to $60,000 a year to fund part-time officers to be present at each of the district's two buildings, and at school functions such as sports games and night events in the school buildings.
Baker said the world has changed significantly in his two-decades-plus as a school administrator and security has become a necessity.
"It's unfortunate, but it's a different world we live in now," Baker said.
Retired Glens Falls Police Sgt. Chris Eggleston works in the district as a teacher's aide, and Baker said it was hoped that he would take the school resource officer position in the district's elementary school.
"He already knows the building's layout, the student body and the faculty," Baker said.
That would leave one position for the high school building, and the district will work with the Sheriff's Office to get a good candidate in place, he added.
York said his office has gotten good response to a plea for retired police officer applicants and hopes to start filling positions quickly. Candidates must be certified as police officers, and officers who have been retired for four years or less retain their certification.
York and Washington County Sheriff Jeff Murphy, who is beginning a similar program in his county, said they have seen significant interest in school resource officer positions among retirees and officers who are nearing retirement.
Under state law, retired police officers can make up to $30,000 a year and still receive their pensions.
Get local news delivered to your inbox!
Subscribe to our Daily Headlines newsletter.