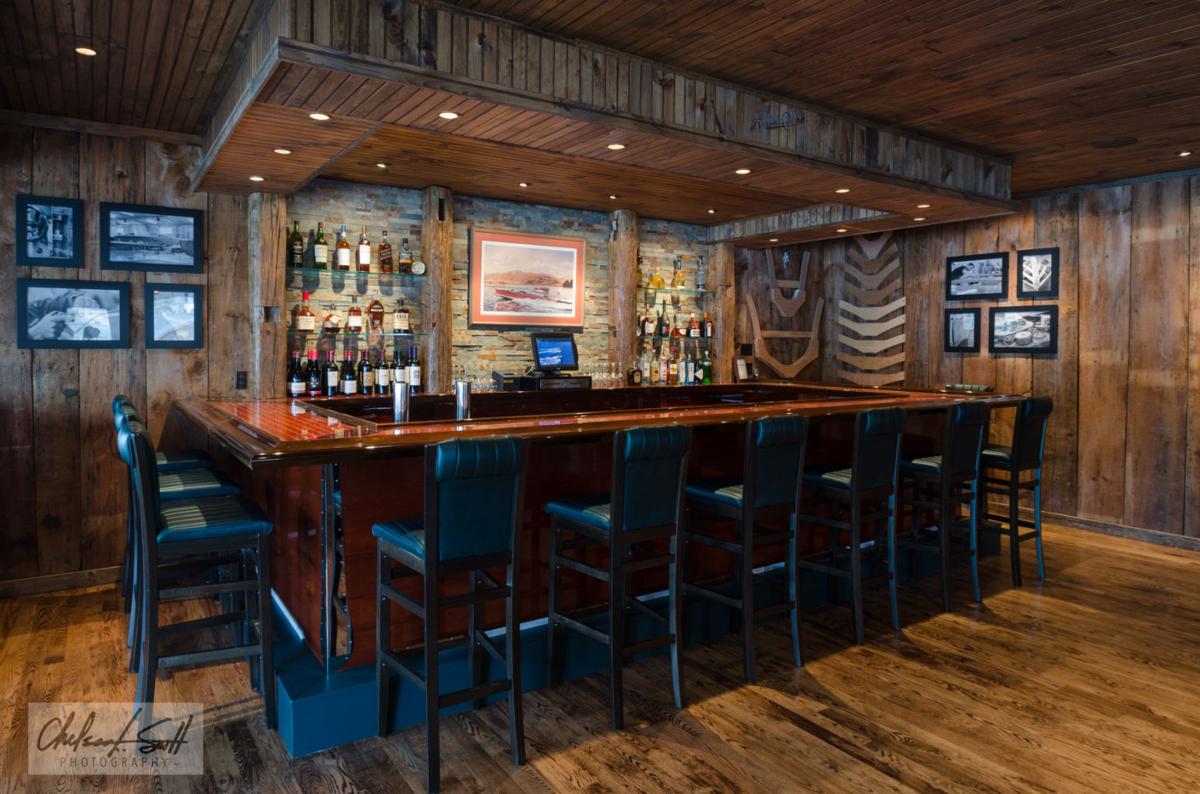 The establishment's Topside Grille is now home to the Hacker-Craft Bar, a tavern centerpiece made from the same materials used to create the world-renowned luxury mahogany vessels manufactured in Ticonderoga.
The bar was created through a partnership between the restaurant and Hacker Boat Co.
Keith Scott, who co-owns the Algonquin with his wife, Kim, said he has dreamed of a boat-themed bar for years. But the project was launched when two Hacker Boat employees visited the Algonquin after work one night last autumn, Scott said.
"In the beginning, the concept was to build a boat bar — build a Hacker-Craft-shaped bar," Scott said. But Kim Scott did some research and realized that would be a bit much for the restaurant.
"I give my wife props, because she got looking at it and said, 'If we go with a boat bar, it's going to look like a Great Escape ride,' " Keith Scott said.
The new bar — boasting lots of finely finished mahogany, of course — features stonework accents and a kick plate fashioned to look like the green floor of a Hacker boat. Even the bar chairs boast signature Hacker-Craft seat materials and details.
The bar also has a white waterline stripe on it, and the pass-through for staff to get into and out of the bar is built just like an engine hatch, Scott said.
Hacker spokesman Ken Rawley said the Algonquin's bar is the only one of its kind — that anyone at the company knows of, at least. And he has already gotten a request from another Lake George area resident for a replica of the sign — in the shape of a Hacker-Craft transom — made for the new bar.
But Rawley said the company is not considering a new business division, adding it isn't even clear how much the project cost.
The Algonquin will host a "bar-christening" from 6 to 9 p.m. April 18. The public is invited.
Read Scott Donnelly's blog, Business Connection, at Poststar.com