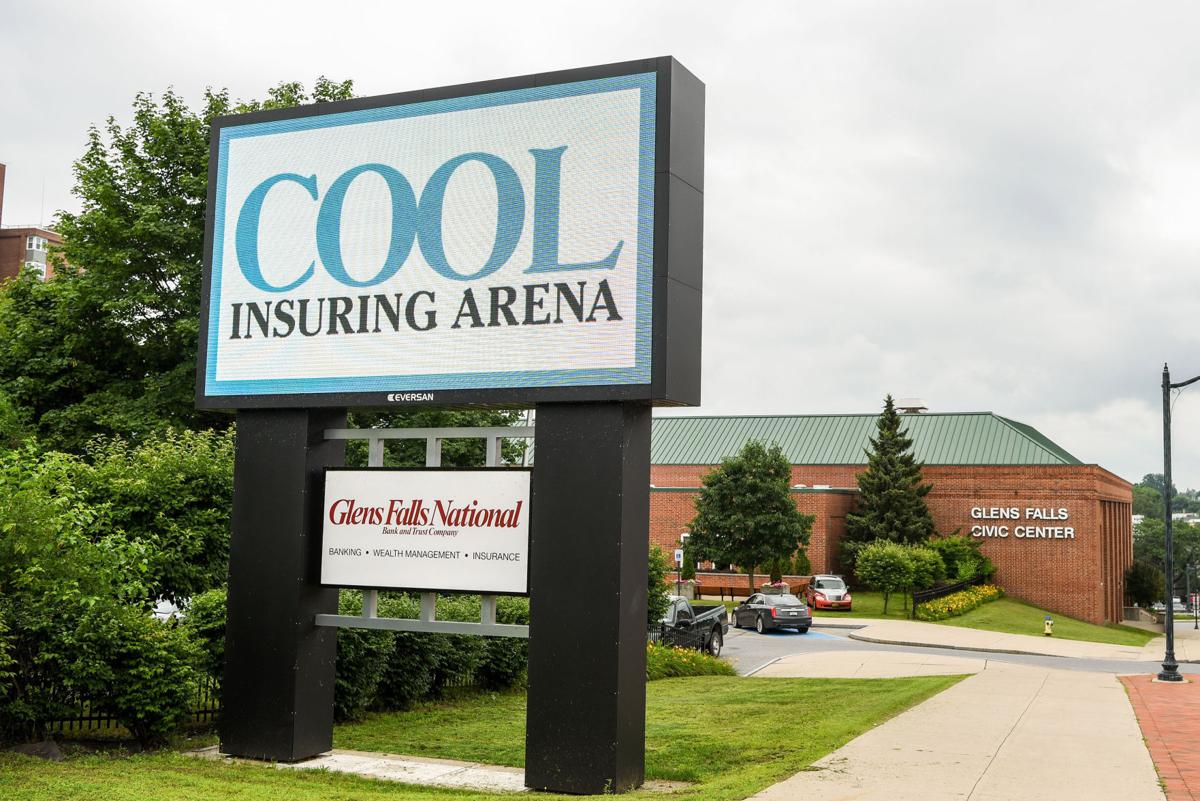 GLENS FALLS — A Long Island gun dealer who exhibited at gun shows in Glens Falls in the 1980s is promoting a major gun show at Cool Insuring Arena.
"I used to do a gun show in Glens Falls years ago," said Martin Tretola, owner of T&T Gunnery, in a telephone interview on Friday, after arena officials announced the gun show is scheduled for Nov. 11 and 12.
The event, called the Glens Falls Gun Show, will be held in Heritage Hall, inside Cool Insuring Arena, formerly known as the Glens Falls Civic Center, at the following times: Saturday, Nov. 11, 9 a.m. to 4 p.m.; and Sunday, Nov. 12, 9 a.m. to 3 p.m.
Tickets to the gun show will cost $10 for admission to both days. Tickets will go on sale at 10 a.m. Sept. 1 at the arena box office.
Any dealers interested in being a part of the event should contact Tretola at 516-221-7380. Dealer entry fee is $65 and will include an 8-foot table on both days of the event.
All federal, state and local firearm ordinances and laws must be obeyed to participate in the event.
Tretola said he expects to have about 75 dealers and about 150 tables.
"It's going to be a good show. I'm getting a very big response from dealers that are all calling me up," he said.
"On behalf of the Adirondack Civic Center Coalition, we are excited to bring a new and diverse event to Cool Insuring Arena with the Glens Falls Gun Show," Cool Insuring Arena General Manager Jeff Mead stated in the news release. "Our goal has been to add a wider variety of events to our building, and partnering with T&T Gunnery gives us the opportunity to offer a new product to our area with what we hope will become a consistent show in this building."
David Petronis, a different gun show promoter, regularly holds shows at Saratoga City Center, including an upcoming show on Sept. 1 and 2, and in the past has promoted shows at the Lake George Forum.
But the arena in Glens Falls has not hosted a gun show in many years.
Mead, of Cool Insuring Arena, said he contacted Petronis, the Saratoga City Center show promoter, about a year ago about considering a show in Glens Falls, and nothing materialized.
Tretola, who owns the T&T Gunnery gun store in Seaford, on Long Island, said he was a dealer at gun shows at the Glens Falls Civic Center in the 1980s. Now that he is promoting his own shows, he thought the arena was due another opportunity, he said.
"I said, 'It's a nice town. Let me run a show in Glens Falls,'" Tretola said.
"He (Tretola) reached out to us, and we came to a pretty quick contract," Mead said. "We're excited to move forward."
Tretola said he promotes 32 gun shows a year.
If the November show in Glens Falls is successful, he'll be back twice a year, he said.
"I want to run the first one. And if it goes out good, I'll run one in spring and one in fall," he said.
The Cool Insuring Arena news release describes T&T Gunnery as "a family-run business in operation for over 30 years."
"I've been doing gun shows since I was 18 years old, and now I'm 63," Tretola said.
Mead said he and his staff are working on various new events, including the potential of being a venue for the second annual Adirondack Film Festival.
If it comes together, films would be shown on the video board in the main arena.
"We're in discussions" with Andrew Meader, co-organizer of the festival, Mead said.
Mead said he is close to announcing several concerts to be held at the arena in late 2017 and early 2018.
Follow staff writer Maury Thompson at All Politics is Local blog, at PS_Politics on Twitter and at Maury Thompson Post-Star on Facebook.