As the state Health Department considers establishing specific maximum contaminant levels for PFOAs and PFOSs, several environmental groups are requesting it hold a public hearing.
PFOA, or perfluorooctanoic acid, and PFOS, or perfluorooctanesulfonic acid, are chemicals once widely used for different kinds of manufacturing, but have since been banned as they can cause severe health problems. Currently, the maximum contaminant levels used for PFOAs and PFOSs are general levels applied "to all unspecified organic chemicals."
Citizens Campaign for the Environment, Earthjustice, Environmental Advocates of New York, Food & Water Watch, the Natural Resources Defense Council, the New York Public Interest Research Group Fund and Riverkeeper, all requested a public hearing, according to an email shared with The Post-Star.
A hearing isn't required, but the groups said it would enhance the process and may garner more comments than those submitted in writing.
Renewables Protection Act
Proposed legislation is waiting for Gov. Andrew Cuomo's signature that could provide incentives to existing renewable energy producers, not just new companies.
It's called the Renewables Protection Act, and it has already passed the state Senate and Assembly.
Several environmental organizations and energy producers are hoping it will get the final sign-off soon, to not only help the state accomplish its goal of 70% renewable power by 2030, but also to keep current facilities in business.
"To reach 70% renewables, New York needs to both build new renewable energy projects and keep the ones we have," said Anne Reynolds, executive director of the Alliance for Clean Energy New York, in a news release.
Currently the state only offers incentives to new facilities, leaving out those hydropower plants and wind farms that currently exist.
State supports Baltimore in climate change suit
The city of Baltimore is getting the support of New York Attorney General Letitia James in a lawsuit against fossil fuel companies, according to a news release.
James filed a friend of the court brief supporting the city in its attempt to hold companies accountable under state law for their roles in causing climate change. The lawsuit has bounced back and forth between state and federal court over the past year.
"Polluters are not immune from being held accountable to state laws," James said in a release. "Cities and states are committed to protecting the health and well-being of their residents, including fighting against the increasingly devastating impacts of climate change. To that end, we refuse to abdicate our duty and our right to seek legal recourse against those who violate our local and state laws."
State attorneys general in California, Connecticut, Maryland, New Jersey, Oregon, Rhode Island, Vermont and Washington are also filing briefs in support of Baltimore.
Lyme disease movie
A film about Lyme disease, called Under Our Skin, will be shown at 6:30 p.m. Thursday, Sept. 19, at Proudfit Hall on Main Street in Salem. Bonnie Hoag, founder of the Dionondehowa Wildlife Sanctuary, will guide a discussion after the movie.
It's that time of year when you might feel that faint crawling feeling on your skin. It's so gentle, it could be a stray hair or piece of fuzz.
Lake George Association board news
The Lake George Association board of directors has some new and old members.
Carla Burhoe and Peter Menzies were re-elected as president and executive vice president, respectively, for the 2019-2020 term.
Both know Lake George well. Burhoe and her husband own Canoe Island Lodge in Diamond Point, and Menzies' family are residents of Bolton Landing.
William Dutcher, of Pilot Knob, and Bob de Buys, of Hague and Birmingham, Alabama, were also re-elected as vice president and treasurer, respectively.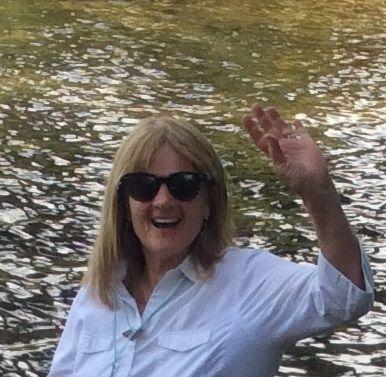 Ginger Henry Kuenzel, of Hague, was appointed to the director seat, replacing the late Robert Case. Kuenzel has served on the association's water quality programs committee over the past year, according to a news release. She has also served on the Hague Town Board.
Water-quality study finds pesticide compounds, caffeine, sunscreen, Deet and more in waters of Lake George.
"I have been actively involved in Lake stewardship in Hague for many years, and I now look forward to stepping up my involvement and to working with others in communities around the lake," Kuenzel said in a news release.
Walt Lender, executive director of the Lake George Association, said Kuenzel is "a wealth of knowledge about Lake George with deep roots in the Hague community."
Get local news delivered to your inbox!
Subscribe to our Daily Headlines newsletter.