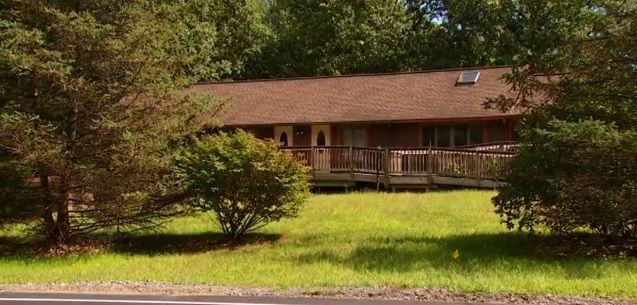 Six registered sex offenders are living in group homes with the developmentally disabled in Washington and Saratoga counties, according to part of an analysis by an advocacy group for the disabled.
The analysis was prompted by an outcry over a proposal to have a sex offender move from state prison to a group home in Gansevoort.
Michael Carey, founder of the Jonathan Carey Foundation, said his organization received information that registered sex offenders were already living in homes around the state, and an analysis found at least 25 in Washington, Franklin and Suffolk counties. The Post-Star found an additional offender listing a home in Hadley, in Saratoga County, as his address.
Michael Carey said he believes it illegally endangers the welfare of the disabled to place sex offenders with them. He said he has contacted district attorneys across the state to inform them of the potential problem.
The issue arose earlier summer, when family members of residents of a group home on Route 50 in Gansevoort went public with concerns about a plan by the state Office of People with Developmental Disabilities to put a Level 2 sex offender who was being released from state prison in the home with four developmentally disabled men. The state backed off the plan amid the backlash, but Carey and a group of regional legislators pushed to discontinue the practice of putting sex offenders in homes with those who could be victimized.
A contingent of six local state legislators — Assembly members Dan Stec, Carrie Woerner, Mary Beth Walsh and William Jones and senators Elizabeth Little and Kathleen Marchione — signed a letter to Gov. Andrew Cuomo asking that the state designate homes for only sex offenders with developmental disabilities, so they are not placed with others with developmental disabilities.
Carey, whose autistic son Jonathan died at the hands of workers from a group home, said the practice of doing so has been longstanding in New York state, however. And he contends those responsible could be charged with a felony for endangering the welfare of an incompetent person.
"Moving convicted sex offenders in with the developmentally disabled, which in most cases is no different than moving them in with children, knowingly places our most vulnerable in a likely position of being sexually assaulted or raped," he said.
A review of sex offender registries found that three are at a state-owned home operated by the Capital District Developmental Disabilities Services Organization on Route 22A in Hampton and two at a home owned by New York State ARC on county Route 43 in Argyle.
A Post-Star review of public sex offender registries and analysis by Carey's organization located six Level 2 and Level 3 sex offenders listing addresses as local group homes, including several deemed as "sexually violent."
Three at a home on Route 22A in Hampton include:
Frank Arnold, a Level 3 offender for a 2000 conviction for a rape of a 58-year-old woman in Cobleskill.
Vincent Tricomi, a Level 3 offender for a 1994 sexual abuse conviction for child sexual abuse in Colonie.
Todd Hansen, a Level 2 sex offender convicted of forcible sodomy and rape of a woman in Troy in 2000.
Two others are in a home on county Route 43 in Argyle include:
Clarence Bogart, a Level 2 sex offender for a 1997 conviction related to a 3-year-old child in Granville.
Thomas Chamberlain, a Level 2 sex offender for a 2008 sexual abuse conviction involving a 5-year-old child in Saratoga Springs.
A sixth Level 3 offender, Steven Lasarkis, lists his address as a group home on Stony Creek Road in Hadley, which is owned by the state. He was convicted of felony sexual abuse in 1993.
All seem to have legitimate disabilities, though, as their employers are listed as the Developmental Disabilities Services Organization production facility on Sullivan Parkway in Fort Edward or Warren Washington ARC on Quaker Road.
Washington County Sheriff Jeff Murphy said the three men in the Hampton home are the only residents of the home, though the state had apparently tried to place other non-sex-offenders there but backed off amid backlash.
OPWDD spokeswoman Jennifer O'Sullivan said she could not discuss specific cases because of privacy regulations, but said the agency "only provides services for people with a diagnosed developmental disability as defined by state law" and that the agency "is obligated under the law to provide needed services to those who qualify regardless of a person's clinical or forensic history."
"Ensuring the safety and security of the people we support and the community is our top priority, and services and supports are designed to accommodate each person's specific needs," she said in a written statement.
A call to Warren-Washington ARC was not returned Thursday.
Get local news delivered to your inbox!
Subscribe to our Daily Headlines newsletter.