Even though spring has officially sprung, the last of the roadside snow has melted and the sun is attempting to make an appearance on a regular basis again, Martha Starke is already thinking about Christmas.
Starke, owner of Petal People Press in Saratoga Springs, has to plan at least six months ahead to make her pressed botanical greeting cards.
"I'm way ahead of the calendar," she said. "Right now, I'm thinking about new Christmas designs."
All year round she collects flowers, herbs, ferns and leaves — mostly from her own garden, but also from the sides of roads and fields, and even when she's on vacation. She dries them in a flower press she keeps with her "at all times" in case of a flower-related emergency.
About a month later, when the flowers are fully dried and flattened, she picks them apart and moves them around with her fingers or a pair of tweezers until she finds the perfect design. Sometimes she begins with a plan in mind. Other times the ideas come to her.
"The design can take five minutes or it can take a month," she said.
Starke said she gets much of her inspiration from the colors, sizes, shapes and textures of the dried, pressed plants themselves.
"A lot of times it's easier just to take the botanicals and start playing around with it than to have an idea and attempt to execute it," Starke said. "That takes so much longer."
Her cards mostly portray ordinary people doing everyday things, but with a touch of eccentricity — married couples walking hand in hand, a pregnant woman looking down and holding her belly, a man raking a pile of leaves, figures dancing and children jumping. The non-people cards feature a slice of a birthday cake, fluttering butterflies and the alphabet.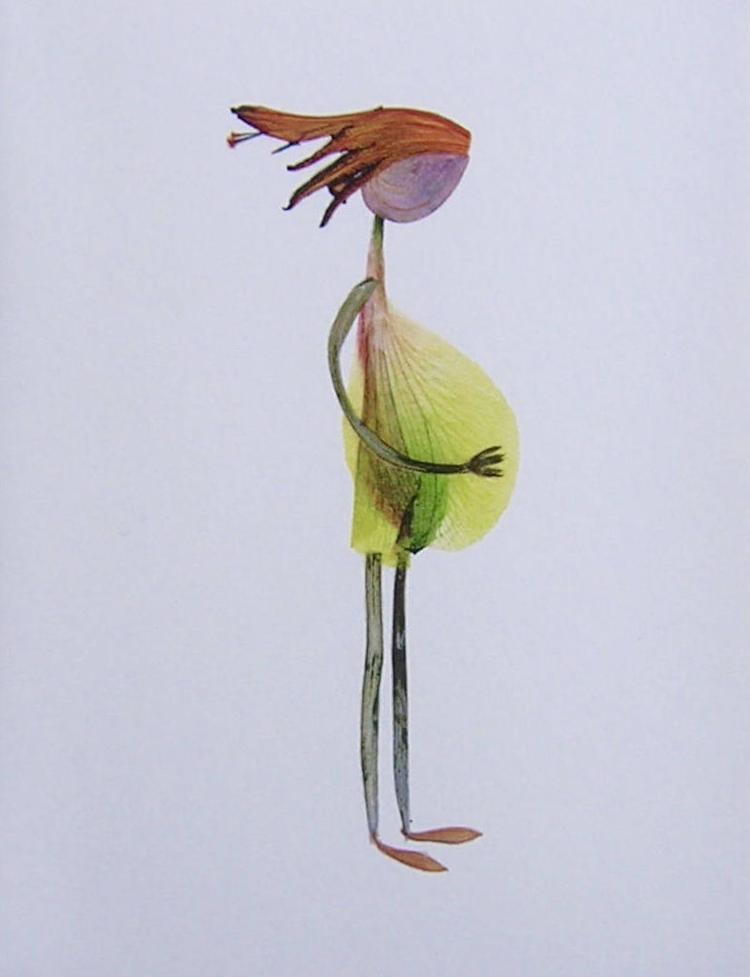 After the initial concept for a design has been glued down, a professional printing house scans what Starke has created and prints it onto recycled card stock.
"That's a really long process, too. Sometimes the proofs will come back and I'll say, 'No, you didn't quite capture the color correctly,' so they'll have to do it again," she said. "The process can sometimes be frustrating, but I find a lot of joy in it."
Starke's journey into card-making began in the early '90s when she made the decision to leave her decade-long career as a writer and editor at a weekly newspaper.
"I loved everything about working for the newspaper, but I started to get this boxed-in feeling because of the deadlines and the pressure week after week," Starke said. "I wanted to do something creative."
Grasping for a creative outlet, she began making her own paper. Soon after, she didn't quite know how to stop.
"I had so much paper — sheets and sheets of it," she said. "I had to do something with it all."
After selling handmade paper at craft shows, she got the idea to make her own wedding invitations. Then one day — after flipping through a magazine story on how to make animal shapes out of pressed leaves — she became intrigued with the idea of making botanical art.
"I started playing more and more with it, and I found I really liked making these whimsical human figures," Starke said.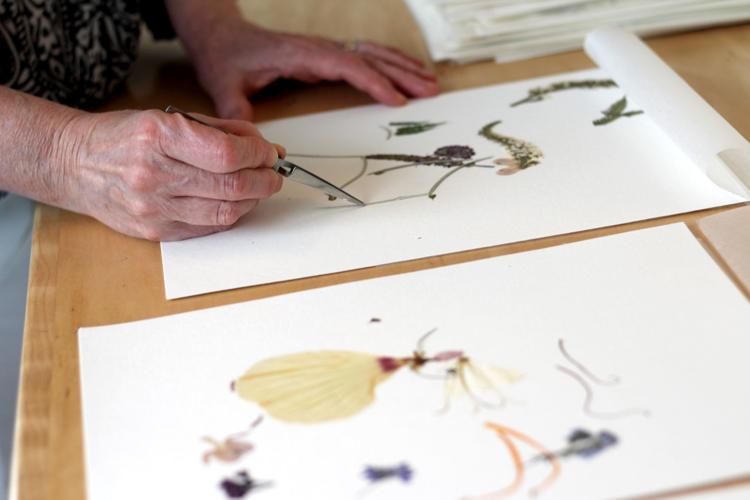 She sold her framed creations at craft shows, in local shops and online. Soon after, customers asked if she would consider printing her creations onto cards.
"Customers have always given me the best ideas," she said.
Except for a few adult education classes here and there, Starke said she has had no formal art training.
"I'm no artist," she said, laughing. "I never took drawing classes or anything. I was an English major."
Because of that, she said, no part of her designs are drawn, painted or enhanced digitally on a computer.
"That is something I think people can appreciate about my work — it's not rigid or analytical. It's just whimsy," she said. "Hopefully people really like that. I love that I'm not thinking, 'this has got to be this way.' "
Every year Starke retires some of the older, less-popular designs to make room for a dozen or so brand-new ones. She's currently working on her batch of designs, not just for this Christmas season but for 2019.
Locally, her creations can be found at the Lower Adirondack Regional Arts Council in Glens Falls; Four Seasons in Saratoga Springs; Valley Artisans Market in Cambridge; as well as several shops in the Capital Region. She said she tries to have at least a 10-mile radius between the stores that sell her cards.
"It's tricky," she said. "I don't want the stores to be competing between each other. I want to maintain a good relationship."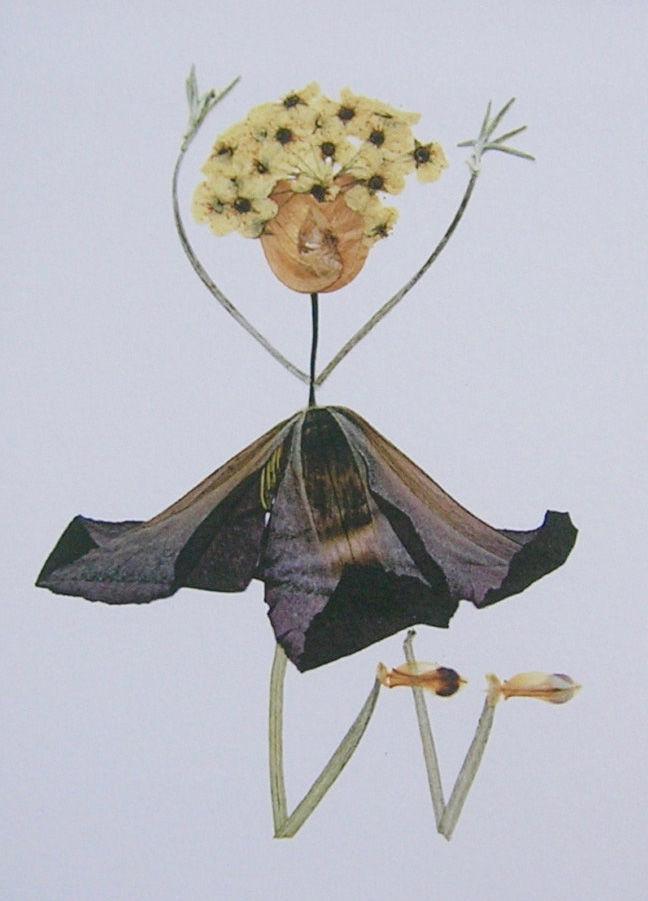 Her greeting cards can also be found in gift shops and stores around the country, from Rhode Island to Florida to New Mexico. Her goal is for her cards to be sold in all 50 states.
"I'm really psyched that I'm in so many stores," she said. "I would love to be in every state, and I'm working on it.
Starke also sells her work via Etsy. She has sold over 9,000 cards, plantable paper pieces, invitations, place cards and paper sculptures since 2008.
"I have a really good business there, because I started early," she said. "I don't think I would make it if I started now."
Even though Starke and her husband are still in their 50s, Starke said her husband recently asked her about her thoughts on retirement. She didn't hold back on her response.
"I'm going to do this until I die," she said, laughing. "I have found in my life that I need to create every day. I need to create to be happy, and this allows me to do that."