U.S. Rep. Elise Stefanik, R-Schuylerville, has received the "Spirit of Enterprise" award from the U.S. Chamber of Commerce.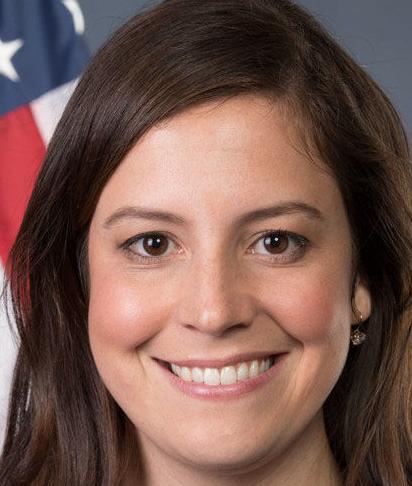 The award is given to members of Congress who support a pro-growth and pro-business agenda, according to a news release. Stefanik was presented with the award during a virtual event last Tuesday with the U.S. Chamber and NY-21 chambers of commerce.
"In these uncertain times, with daunting economic and social challenges facing our nation, it is imperative that leaders in Washington are focused on propelling American businesses forward to create jobs and economic growth," said Suzanne Clark, president of the U.S. Chamber of Commerce, in a news release. "As we rebuild our economy, legislators must lead by pursuing bipartisan solutions that create jobs and promote a free enterprise system."
Stefanik said she was honored to receive the award again.
"I grew up in a small business family and know firsthand how burdensome regulations and high taxes greatly impede growth for our local North Country small businesses," she said in a news release.
Coronavirus Food Assistance Program
Stefanik said apple and select specialty crop producers are now eligible for funding from the Coronavirus Food Assistance Program.
Stefanik and other lawmakers had lobbied for inclusion of the crop in the federal coronavirus relief package.
"The North Country is home to many apple producers who help feed our communities and boost our local economies," Stefanik said in a news release. "Given the market disruptions that resulted from the COVID-19 pandemic, our apple and specialty crop producers deserve to be included in this important USDA program as they get back on their feet."
College Transparency Act
Stefanik said the College Transparency Act has bipartisan support, with more than half of the House of Representatives signing on as co-sponsors.
The bill would establish a data reporting system at the National Center for Education Statistics, which would collect information such as student enrollment, completion and post-college success. This would help inform prospective students about where to attend.
The data must be separated by factors including race, ethnicity and whether the student is a veteran, according to a news release.
COVID-19 testing
Sen. Daphne Jordan, R-Halfmoon, is urging Gov. Andrew Cuomo to provide expedited COVID-19 testing for military members returning to New York so they don't have to languish in quarantine.
Cuomo last week issued an executive order, requiring that all travelers entering New York from a state with a positive test rate higher than 10 per 100,000 residents or higher than a 10 percent test positivity rate over a seven-day rolling average be quarantined for 14 days.
"The men and women of our military are true heroes who make incredible sacrifices to protect our liberty and defend our nation. Upon their return from training or deployment in another state, New York state must take every possible step to ensure that our military members can return to their families as expeditiously and safely as possible," Jordan said in a news release.
Health care workers endorse Davis
Democrat Kimberly Davis, who is running for the 45th Senate District seat, has been endorsed by a major health care union.
Davis, who is Clinton County treasurer, picked up the endorsement of 1199 SEIU United Health Care Workers East.
"Kimberly's distinguished record of community and public service in the North Country demonstrates her commitment to the rights of all workers, quality health care, and many other issues of importance to the hospital, nursing home, and home care workers represented by 1199SEIU," said Sara Cooper, the central and northern New York political coordinator for the union.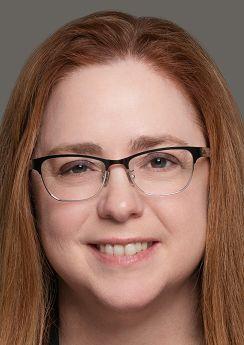 Davis said she is pleased to have obtained the backing of the union, which represents more than 1,900 members who work at Fort Hudson Nursing Home, Glens Falls Center for Rehabilitation and Nursing, Elderwood at North Creek, University of Vermont Health Network at Champlain Valley Physicians Hospital, Alice Hyde Medical Center and several facilities just outside of the district.
Davis and Assemblyman Dan Stec, R-Queensbury, are vying to replace the retiring Republican Sen. Betty Little.