U.S. Rep. Elise Stefanik, R-Schuylerville, last week once again expressed her opposition to the state's "Green Light Law," which grants driver's licenses to undocumented immigrants.
Federal, state, county and local law enforcement officers and officials from Immigration and Customs Enforcement held a news conference in Troy last Thursday to cite their concerns about the law.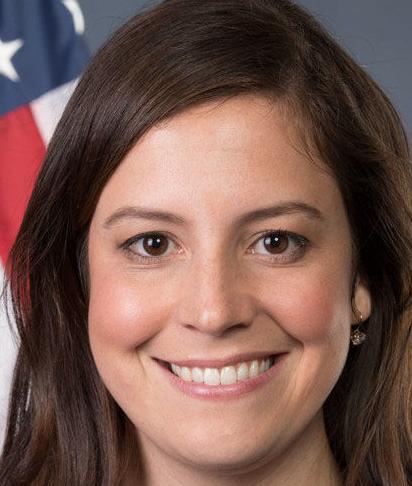 Stefanik called it "unacceptable" that Gov. Andrew Cuomo has barred federal law enforcement officials from accessing information about drivers in the Department of Motor Vehicles database.
"Today, law enforcement officers were extremely clear — the Green Light Law will result in injury or worse to ICE, (Customs and Border Protection), and Border Patrol officers who are trying to do their job to keep our communities safe by stopping human and drug trafficking across our border and heinous crimes against children," she said.
The Department of Homeland Security announced earlier this month that, because of the Green Light Law, the Trump administration is cutting off New Yorkers from "trusted traveler" pre-screening programs that allow people to bypass customs and passport checks.
Cuomo issued his own statement after meeting with President Donald Trump, saying he would be willing to authorize access to the Department of Motor Vehicles database with removal of Social Security numbers, which could reveal undocumented status, and increase penalties for unauthorized use of the DMV database.
"We can provide trusted travel information. We can provide the automobile export industry information. What they really want and what we can't provide is use of the DMV data for immigration purposes. Period. Their extortion and bullying will not work in New York," Cuomo said in a news release.
Assemblyman Dan Stec, R-Queensbury, joined members of the Assembly Minority Conference on Monday to also voice their concerns about the law.
"Blocking the federal government from accessing the DMV files of illegal's applying for licenses is not only dangerous but reckless," Stec said in a news release. "We should not be making the work of law enforcement and those who are protecting us any harder. It's my hope that this issue is resolved quickly."
Independence Party endorses Stefanik
U.S. Rep. Elise Stefanik, R-Schuylerville, has been endorsed by the New York Independence Party.
"Elise has been committed to getting bipartisan results for her constituents since day one in office. She works with anyone, regardless of party, on behalf of hardworking North Country families, veterans, small businesses, and farmers," said Frank MacKay, chairman of the Independence Party of New York, in a news release.
Langworthy endorses Stec
Assemblyman Dan Stec, R-Queensbury, picked up the endorsement of NYGOP Chairman Nick Langworthy, in his bid for the 45th Senate District seat.
Stec is running to replace the retiring Sen. Betty Little, R-Queensbury, in the district, which includes all of Clinton, Essex, Franklin and Warren counties, as well as parts of St. Lawrence and Washington counties. Stec was first elected to the Assembly in 2012.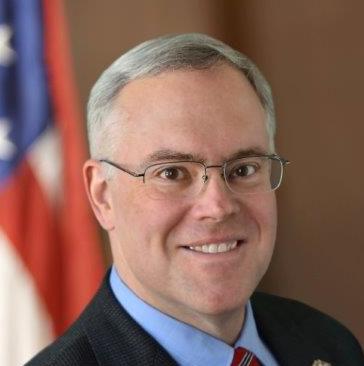 "Whether it's leading the fight to reverse the disastrous bail and discovery laws or his work on behalf of property taxpayers and small businesses, Dan delivers results for his constituents. He's exactly the kind of champion we need fighting for a return to common sense in New York state, and I'm thrilled to endorse him for state Senate," Langworthy said in a news release.
Republican Kevin Beary, a retired English teacher from Colton in St. Lawrence County, is also vying for the seat. Clinton County Treasurer Kimberly Davis, of the town of Plattsburgh, is the Democratic candidate.
Stec gains Independence nod
Stec, R-Queensbury, also picked up the endorsement of the New York State Independence Party.
"We need elected officials that are willing to buck the trends and do what's right for everyday New Yorkers. That describes Dan Stec perfectly," said Independence Party Vice Chairman Tom Connolly in a news release.
Working Families Party endorses Moreschi
Glens Falls City Court Judge Nikki Moreschi has picked up an endorsement from the Working Families Party.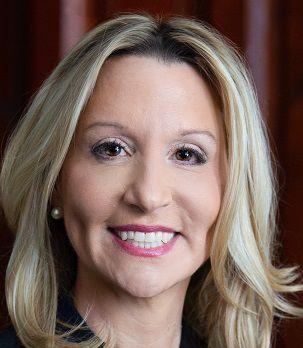 The party said in a statement that Moreschi is also the supervising judge of Warren County's only Domestic Violence Court and has participated in multiple court improvement programs, including a countywide misdemeanor drug treatment court, according to a news release.
The party said it "confidently endorsed Judge Moreschi based on the fact that she has already earned public confidence by consistently demonstrating trustworthiness, credibility, fairness and impartiality as a judge and attorney in the public eye."
Also running for the position is Greg Canale, a Democrat and a lawyer, who has been endorsed by the Warren County Conservative Committee. Rob Smith, principal court attorney for Warren County Court Judge John Hall, has the Republican endorsement.