U.S. Sen. Chuck Schumer is calling for the federal government to issue a ban on flavored e-cigarettes without delay.
Schumer, D-N.Y., is calling on President Donald Trump to finalize a rule on the issue. He said in a news release that the Trump administration appears to be wavering on the issue.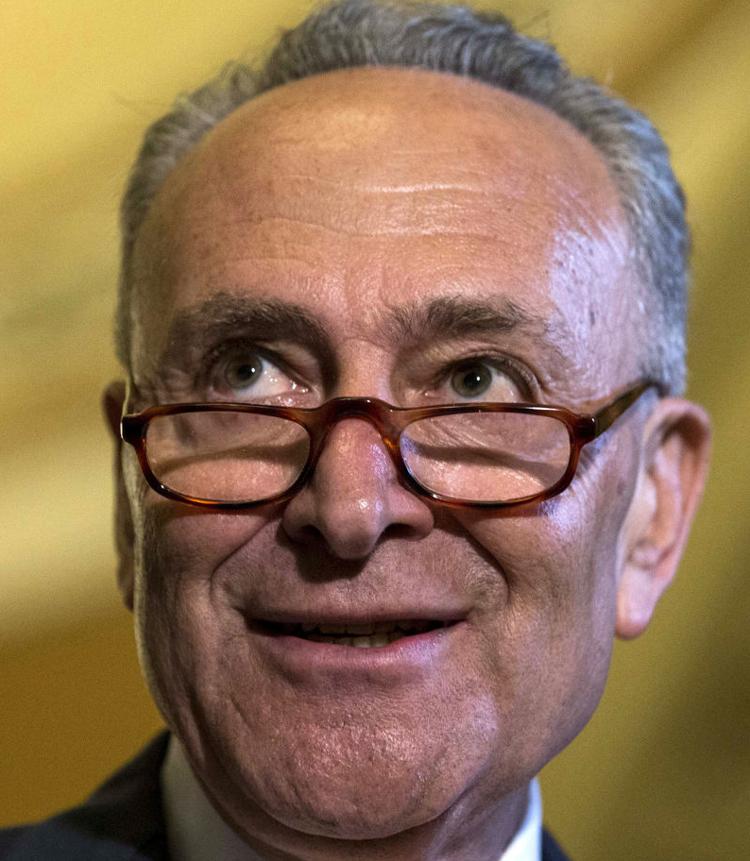 He cited a Nov. 17 story in The Washington Post that Trump was poised to sign off on the ban on candy, fruit and mint flavors. However, on Nov. 4, the night before the ban was going to be announced, Trump got cold feet. The article says the president's wife and daughter urged him not to approve the ban because of a concern that the action would lead to job losses.
Federal health officials want to address the vaping epidemic among youths.
Schumer was to appear at Colonie High School on Monday morning to push for the ban, which does not make exceptions for certain kinds of flavors. However, the news conference was canceled because of inclement weather.
Schumer has sponsored the Stopping Appealing Flavors in E-Cigarettes for Kids (SAFE Kids) Act, which would codify a ban on all non-tobacco flavored e-cigarette products.
Ending annoying calls
Gov. Andrew Cuomo on Monday signed legislation to close a loophole in the Do Not Call Registry to allow consumers to be removed from calls made by live telemarketers.
The Do Not Call Act, passed in 2001, allowed New York residents to opt out of receiving pre-recorded or "robocalls," according to a news release. However, since then, there has been an increase in live calls made by telemarketers.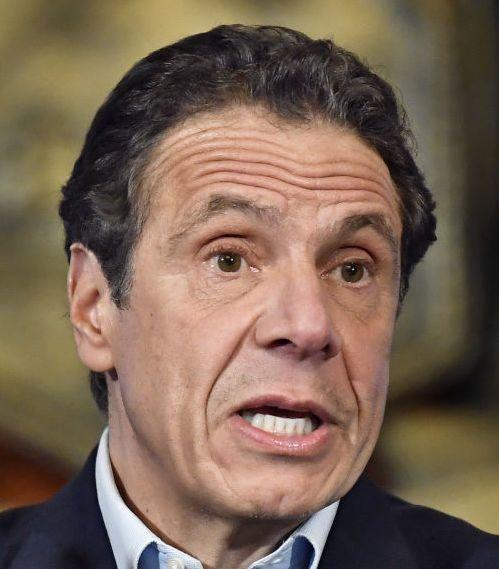 "This loophole is a license to annoy New Yorkers that telemarketers have taken advantage of for far too long," Cuomo said in a news release. "With these new protections, we can help ensure New Yorkers receive fewer unwanted calls and their privacy is protected once and for all."
The legislation takes effect in 90 days.
Helping sexual assault victims
Cuomo on Monday signed a law, effective in 90 days, requiring the Division of Veterans Services to maintain a Military Sexual Trauma Portal on its website, where veterans who are victims of sexual assault can find treatment and counseling resources.
One in five women seeking health care services from the Department of Veterans Affairs said they were a victim of military sexual trauma, according to a news release. In addition, Pentagon statistics state that nearly one in three women in the military are at risk for sexual assault, which is twice as many as the general population.
You have free articles remaining.
Impeachment ad blitz
Advertisements thanking U.S. Rep. Elise Stefanik, R-Schuylerville, for opposing the impeachment of President Donald Trump have been blanketing television and the internet.
American Action Network, a conservative advocacy group, announced last week that it purchased $150,000 worth of advertisements in the NY-21 Congressional District. This is part of AAN's $7 million ad buy in 37 congressional districts that will run into early December on television, digital and social media.
The ad begins with U.S. Rep. Alexandria Ocasio-Cortez saying: "This is about preventing a potentially disastrous outcome next year," referring to the re-election of President Trump.
Then the announcer says: "Now, it's crystal clear. Their partisan impeachment is a politically motivated charade. Thankfully, Congresswoman Elise Stefanik believes the voters should be the ones deciding elections. She's focusing on the issues that matter. Making sure our military has the resources and training they need and deserve, and standing up for our farmers. Call Elise Stefanik. Thank her for standing against impeachment and focusing on the issues that matter."
AAN President Dan Conston said in a news release that Stefanik "is a star who has distinguished herself in the fight to stop this partisan impeachment charade."
"Unlike the liberals in Congress who have become totally consumed by their desire to remove President Trump from office, Stefanik is focused on delivering results where it really matters: standing up for our military and defending America's farmers. Stefanik deserves praise for calling out this madness and doing what's right both for the country and her constituents."
Helping out
Stefanik, along with Assemblyman Dan Stec, R-Queensbury, and Sen. Betty Little, R-Queensbury, helped serve a Thanksgiving meal at the Glens Falls Salvation Army last Tuesday.
Stefanik shared some pictures on Twitter.
"Thanksgiving is a time of giving. During this holiday season, please remember to reach out to those in need in our #NY21 community," she wrote.
Planting a tree
Cuomo and his three daughters spent their Thanksgiving visiting Puerto Rico, where they participated in a tree planting service.
The governor has made rebuilding the island, which was devastated by Hurricane Maria in 2017, a priority and made several trips to the area. New York has a large Puerto Rican community.
"Thanksgiving reminds us to celebrate what we have and to give back to our neighbors and communities. Public service is a way of life New Yorkers bring wherever they are and I am proud to give back to our fellow Americans in Puerto Rico today and create memories that my daughters and I will cherish for years to come," Cuomo said in a news release.