New Warren County Republican Chairman Tim McNulty said he is exploring issues such as broadband internet and emergency services that Republican candidates can rally around in local and county elections this year.
"It's not up-county and down-county. It's one county — Warren County," he said in a telephone interview on Sunday.
The Warren County GOP Committee elected McNulty chairman on Wednesday evening.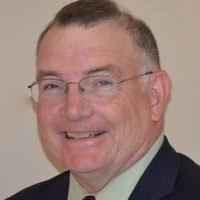 McNulty said his was the only name placed in nomination.
"I asked, 'Are you sure?'" he said.
McNulty replaces former county GOP Chairman George Ferone, who resigned in November.
Jake Sabo had been acting chairman in the interim.
McNulty said his immediate priority is to encourage local Republicans to get beyond the divisiveness in the party at both the national and county levels.
"We can't forget that," he said, referring to issues that Republicans differ on. "But we've got to move forward."
McNulty retired from the military eight years ago and moved to Queensbury, where he has been active in numerous community organizations and politics.
He is in his third year as Queensbury 4th Ward councilman, and is town Republican chairman, a role he will continue as county chairman.
McNulty said another priority will be recruiting a full slate of competent candidates for countywide and town of Queensbury offices.
McNulty is seeking letters of interest from potential candidates, in advance of a Feb. 15 endorsement meeting.
Countywide offices on the ballot in November are sheriff, treasurer, clerk and coroner.
In Glens Falls, city Republican Committee Chairman Michael Borgos is seeking candidates to run for county Board of Supervisors seats in each of the city's five wards.
Prospective candidates should send a letter of interest and resume to the Glens Falls committee by Feb. 10 to mborgos@bordeellaw.com or to the attention of Michael Borgos at 82 Glenwood Ave., Queensbury, NY 12804.