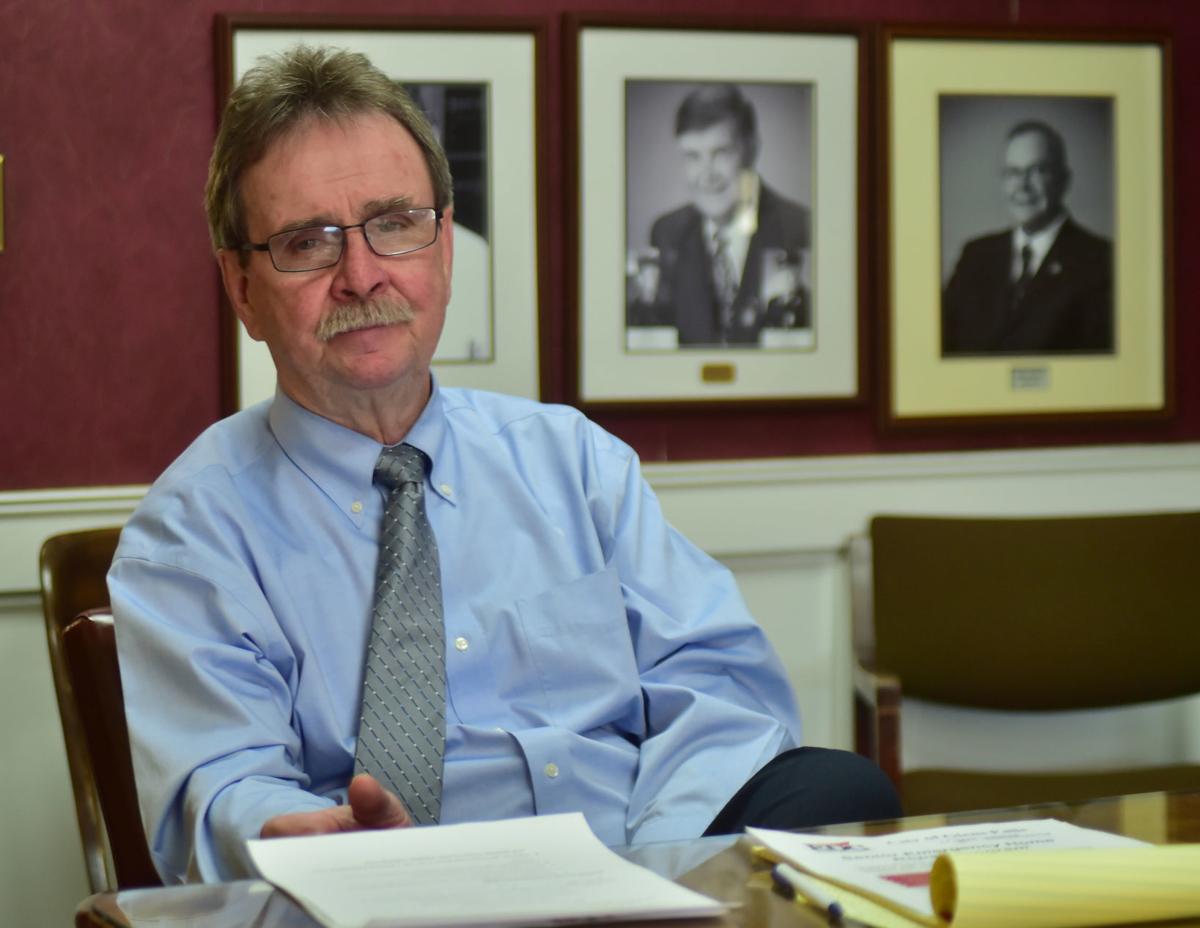 GLENS FALLS — Momentum is Mayor Dan Hall's theme for his tenure and the city has plenty on its plate for 2020.
"There was a lot of good things going on from prior administrations. My job is to keep that going," he said.
The biggest and most-visible project is the redevelopment of South Street.
Hall said EDC Warren County President Edward Bartholomew is working with the city's consultant, the LA Group, to develop the request for qualifications that will be going out very shortly for interested developers.
The city will be looking for proposals to redevelop the former Hot Shots building at 45 South St. and the old incubator building at 36 Elm St. Developers will also have the option to bid on constructing The Market, which is a 10,000-square-foot farmers' market and community event space that is the centerpiece project on South Street.
Regulating protests
One piece of unfinished business from 2019 is the proposed local law governing demonstrations.
Hall said attorneys for both the city and the New York Civil Liberties Union plan to sit down this week to discuss the legislation.
"The city is committed to doing something. As far as what is going to be in the law, we'd like to get their opinion," he said.
Hall hoped that the council would have something to vote on at its Jan. 28 meeting.
Energy projects
Hall said the Sustainability Committee had an active 2019 and the results of its work will come to fruition in 2020. The city will be switching over its street lights to LED fixtures and putting in electric charging stations this year.
Another important program is the community choice aggregation program, which will allow the city to get power from an alternative supplier while receiving transmission and distribution service from its existing utility.
Hall said since Glens Falls signed on last month, Albany and Schenectady have agreed to participate as well. Now, there are close to 100,000 residents and that will increase buying power and allow the Municipal Energy and Gas Alliance to negotiate a lower rate for residents and save them money on their utility bills. That program should take effect this spring.
Recreation improvements
Other projects that will happen this year are the renovation of Crandall Park and East Field.
Crandall Park is going to have a new basketball court, tennis court and pickleball courts. Other aspects of the project that will be phased in are a Frisbee golf course and a splash pad for children and a water fountain by the basketball courts.
At East Field, Glens Falls Dragons owner Ben Bernard obtained 1,500 stadium seats from the former Riverfront Stadium in Newark, New Jersey that will be installed and also a new videoboard.
Also beginning next year will be work on the Cole's Woods Make the Connection project. This includes installing pedestrian and bicycle access along Fire Road on the YMCA side, building a new raised crosswalk at the Fire Road and Jerome Avenue intersection and making improvements in a designated parking and bike area by the trail near Dixon Road. There will also be bike racks and kiosks in certain locations.
Infrastructure improvements
Hall is also looking at infrastructure improvements.
The city has sent out a request for proposals for fixing roofs at city buildings.
"Some of them are getting old and we need to look at that. That's maybe a process we should have done before," he said.
The city is also trying to decide what needs to be done at the Department of Public Works building on Dix Avenue. Among the options are to renovate and expand on site or build a new site elsewhere.
City officials are also eyeing the Recreation Center for improvements. City Hall also needs upgrades.
"The problem is money. You can have all the plans you want, but you have to realistic," he said.
"We're trying to play the hand that's been dealt to us and do the best we can," he added.
The city also will be working on water and sewer projects. The city recently was awarded $468,000 for improvements to the Henry Street Pump Station. That project is estimated to cost $1.87 million and will increase the capacity of the station to reduce stormwater backups from affecting the parking lot area of Glens Falls Hospital.
Hall is optimistic about the future.
"A lot of good things have happened over the last decade or so," he said. "Glens Falls seems to be keeping up to speed with other communities that are on the path of revitalization. I'd like to think we're right there with them and hopefully we can stay ahead of them a little bit."