Local elected officials assailed Gov. Andrew Cuomo on Friday for what they said was an effort by his administration to stonewall releasing data on nursing home deaths because of fear of a federal investigation.
The New York Post reported on Thursday that Cuomo aide Melissa DeRosa was quoted on a Zoom call that the state withheld the data because of concerns about how it would be used by the U.S. Department of Justice. Former President Donald Trump was using the issue as a "political football," DeRosa said.
DeRosa said the Cuomo administration "froze."
Sen. Dan Stec, R-Queensbury, said the news was very concerning.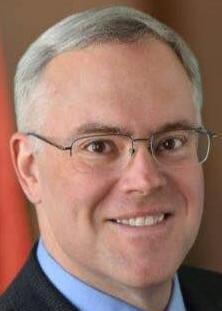 "They were lying to state lawmakers and the public and they were covering it up," he said during a virtual media availability.
This news is on top of the report released last week by New York State Attorney General Letitia James that says the state Department of Health may have been undercounting the number of COVID-19 deaths in nursing homes by as much as 50%.
Stec noted that the report was only based upon a sample of data in 10% of nursing homes, so the true number is not known.
He repeated his call for the Legislature to revoke the governor's emergency executive powers that he has used since the start of the COVID-19 pandemic. The Legislature needs to provide a check on Cuomo's authority, Stec said.
Stec is also asking for the U.S. Department of Justice to launch an investigation into the entire nursing home policy. He said the state needs to get to the bottom of how the policy of sending COVID-19 patients from hospitals back into nursing homes affected the spread of the virus.
"We want to know how were these decisions made at Department of Health. Were they politically motivated? Were they scientifically motivated? Who was making those decisions? We need to know what did Gov. Cuomo know and when did he know it?"
People need to be held accountable for these "life-and-death" decisions that affected thousands of New Yorkers, Stec said.
"We want to make sure moving forward we don't keep making the same mistakes over and over again," he said.
Stec also pointed out that there has been an exodus of top officials from the Department of Health.
"This is like rats leaving a ship," he said.
Stec said he found it particularly troubling on the tape obtained by the New York Post that the Democrats seemed to be more concerned about politics. Syracuse Assemblywoman Rachel May, chairwoman of the Senate Aging Committee, was heard talking about how the nursing home issue made her reelection bid more difficult.
DeRosa also was heard talking about the political implications.
"We're sorry for the political inconvenience that we created for our Democratic friends. That was the apology," Stec said.
"You should be sorry for the bad decisions you made that could have cost thousands of people their life," he said.
Stec also criticized Cuomo's handling of the vaccine rollout. He said he knows of people in his district in their 70s and 80s who are driving to Potsdam in search of the vaccine. That is a three-hour drive each way in the winter.
"They have no idea what the weather is going to be in two weeks when they make that appointment," he said.
Assemblyman Matt Simpson, R-Horicon, said it is clear that the Cuomo administration was preventing lawmakers from obtaining the information about nursing home deaths.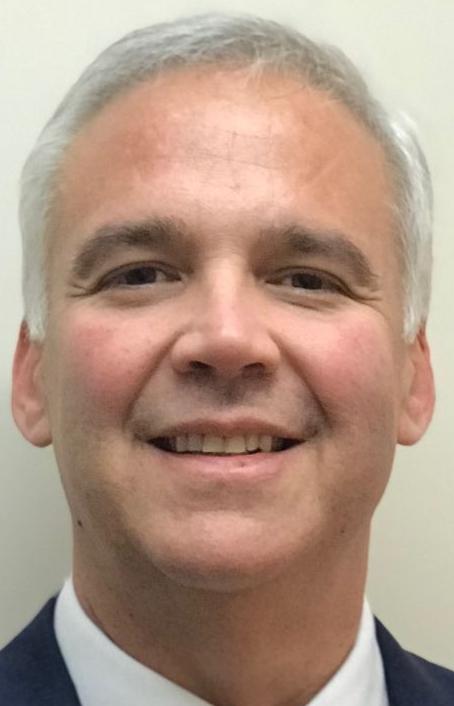 "That's unacceptable. This is not a time for obfuscation and stonewalling. It's not transparent. It's creating even more issues out there. More people are asking questions. We were elected to represent the people of the state of New York and we're being kept out of the loop," he said.
Simpson said it is hard to protect people moving forward if they do not know what happened.
He also supports rescinding the governor's emergency executive powers.
Concerns over nursing home staffing
Simpson said the COVID-19 crisis has also highlighted the issues facing nursing homes. There is legislation being proposed that would require minimum staffing levels. However, that would be disastrous without additional funding, he said, adding that there is the potential that nursing homes could lose funding because of New York's fiscal crisis.
Nursing homes have good employees who are working in extreme conditions, according to Simpson.
"They're tireless workers on behalf of our nursing home residents, and we owe it to them to properly fund nursing homes and provide them with the resources to care for our most vulnerable populations," he said.
Stefanik seeks federal probe
U.S. Rep. Elise Stefanik, R-Schuylerville, has hammered Cuomo on the issue of nursing home deaths over the last few months. She released a statement on Friday ahead of the governor meeting with President Joe Biden at the White House. She called on the president to call for an immediate independent investigation of the nursing homes by the U.S. Department of Justice.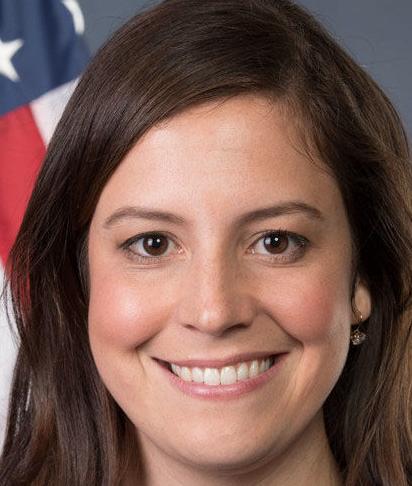 "I am calling for a full transcript to be released of today's meeting or any conversation between President Biden and Gov. Cuomo so that the American people can be assured that President Biden is not complicit in this apparent criminal cover-up and admitted obstruction of justice," Stefanik said in a news release.
"If there is no Department of Justice investigation into this public admission of federal crimes, this will be a stain on the entire Biden presidency," she added.
On Friday evening, Stefanik appeared on Fox News with Sean Hannity and called for the governor's resignation.
"It's a disgrace. The governor should resign. I don't have an expectation that he will, but I think he needs to be prosecuted immediately," Stefanik said.
Assemblywoman Carrie Woerner, D-Round Lake, said she is "outraged" that the Cuomo administration purposefully withheld critical information about nursing home deaths because they were afraid of the U.S. Department of Justice.
"Regardless of whether such an investigation would have been politically motivated, that doesn't justify what the governor did. At this moment of crisis, transparency and accountability are absolutely paramount. Without it, there can be no basis for trusting our government," she said in a statement.
"This deadly pandemic has claimed far too many lives and the trauma and collective pain won't just go away when it's over. I am heartbroken for the families who lost a beloved elder. The state Legislature must fully investigate the governor's actions and take immediate steps to protect vulnerable populations," Woerner added.
Cuomo administration responds
DeRosa released a statement on Friday morning that she was telling the Democratic leadership on that conference call that the state needed to temporarily set aside the Legislature's request for information when it received the federal request.
"We were comprehensive and transparent in our responses to the DOJ, and then had to immediately focus our resources on the second wave and vaccine rollout. As I said on a call with legislators, we could not fulfill their request as quickly as anyone would have liked," she said in a news release.
"But we are committed to being better partners going forward as we share the same goal of keeping New Yorkers as healthy as possible during the pandemic."
Local impact minimal
While the policy of sending COVID-positive patients back into the nursing homes has generated a great number of headlines, it was not much of an issue locally.
The state rule was announced while there were few people hospitalized for coronavirus. Several nursing homes, including Washington Center in Argyle, created quarantine areas for those who needed rehab after a stint with coronavirus, and that was effective. All of the local nursing home outbreaks in the spring were traced to workers who unknowingly came to work while infectious, before those homes accepted COVID-positive transfer patients.
Still, the rule caused a great deal of anxiety. At The Pines in Glens Falls, where an outbreak had already begun, workers scrambled to find acceptable reasons to deny a transfer who was still testing positive for the virus. They found a bureaucratic problem with the proposed transfer's insurance and were able to delay the transfer long enough for the person to be placed elsewhere.
Fort Hudson's CEO took the lead among local nursing homes in objecting to the new rule. He wrote several letters to the Governor's Office, while simultaneously setting up a quarantine zone for any potential transfers. One patient did move from Glens Falls Hospital to that room, a five-bed ward built in what was the day care lounge. Staff volunteered to work solely in that ward, so that they couldn't spread the virus elsewhere if they caught it. The patient's meals were served with disposable kitchenware so that nothing traveled back to the kitchen, and she received physical therapy in the room instead of going to the Fort Edward nursing home's gym.
Fort Hudson also had an outbreak, traced back to employees who tested positive, but they caught the virus in the community, not from the transfer patient, who arrived after the outbreak began.
Post-Star reporter Kathleen Moore contributed to this story.