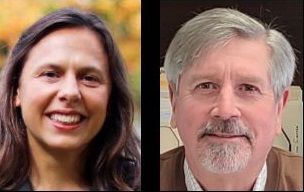 QUEENSBURY — Glens Falls 3rd Ward Supervisor Claudia Braymer accused Queensbury Supervisor John Strough of being a misogynist on Friday because of his continued attacks on her and Chairwoman Rachel Seeber regarding the majority and minority leader positions.
A routine Warren County Board of Supervisors meeting turned combative toward the end during the time when supervisors were making announcements.
Strough brought up the issue of Chestertown resident June Maxam's lawsuit against the county. Maxam claims that Seeber, Majority Leader Doug Beaty and Minority Leader Braymer did not file proper legal paperwork in a timely fashion and must vacate their positions. Seeber, a Republican, reorganized the committee structure and created these two new positions. Braymer, a Democrat, and Beaty, a Republican, each receive a $6,000 stipend for taking on additional duties.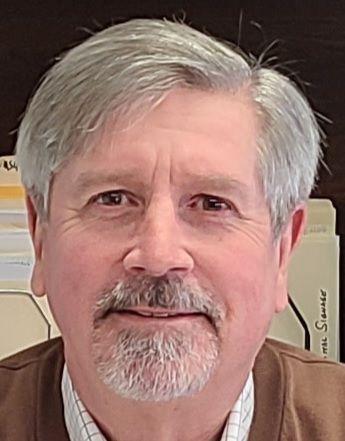 Strough said the county could resolve the legal matter with an action of the board.
"Declare these positions vacant, hold a renomination and a revote, and that would make that whole Article 78 (lawsuit) moot," he said.
Strough said the county should reactivate its Legislative and Rules Committee, which could handle this issue and also make sure committee assignments are handed out fairly.
"No supervisor should receive multiple chairs and other supervisors receive none," he said.
When Braymer had the opportunity to speak, she unloaded on her fellow Democrat.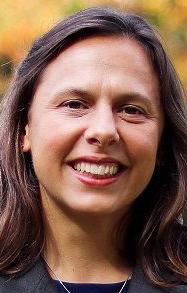 "Your attacks on the chairwoman and myself as minority leader are really getting old," Braymer said.
She said that Strough had a choice of chairperson and he voted for his choice. He did not attend the Democratic caucus.
"And you've made no calls to me in the last three months. You are making Democrats look bad with your sour grapes' attitude and attacking fellow Democrats," she said.
She and Glens Falls 2nd Ward Supervisor Peter McDevitt have both run for chairmanship of the board.
"After we lost, we did not continue to complain and attack the person who became the chair. We got to work and we served the residents of the county and the constituents and I would ask that you two do that at this point," Braymer said.
Braymer said Strough's wife has filed Freedom of Information Law requests seeking financial disclosure forms from her and Supervisor Johnsburg Andrea Hogan. Braymer called that "ridiculous" and an inappropriate use of FOIL.
"I never did anything to you or your wife. As far as I can tell your behavior seems very misogynistic," Braymer said.
"You are going after the chairwoman. You're going after me. You are going after Supervisor Hogan — just like you did not support Catherine Atherden, Jennifer Switzer and Amanda Magee when you they were on your Town Board. This discussion is not helping our residents and we need it to stop."
Atherden, a Democrat, served one term on the Queensbury Town Board from 2018 to 2019 and declined to run for reelection, citing personal reasons. Switzer, a Democrat, was elected at the same time as Atherden and stepped down was on the board in March, about four months after being reelected to her second two-year term. She cited her new job as business manager of the Warrensburg Central School as the reason for her departure, which also meets on Monday nights. Democrat Magee was appointed to the seat but did not win reelection. Republican Tim McNulty replaced her.
Johnsburg Supervisor Andrea Hogan, a Democrat, said she shared Braymer's frustration with the "waste of energy" that some board members are putting people through.
"This has got to stop. We need to move forward. We need to focus on what's productive and get the work of the day done," she said.
Queensbury at-Large Supervisor Mike Wild, a Republican, said he is concerned about the tone of the discussion. He said the accusation of misogyny is being thrown around.
"It's easy to say. Very difficult to prove. It's all about impressions," he said.
McDevitt said he is not sure where Braymer got the notion that he has personally attacked her.
"I'm flabbergasted at that allegation. Do I object to the so-called majority and minority form of government? Absolutely. We are paying two supervisors $6,000 each in an age of COVID, where people cannot afford food," he said.
He asked that the board vote on the legislative structure at its next meeting.
Seeber said the board has voted on this issue. Also, total compensation has been reduced. Seeber reduced her salary and the vice chairman position was eliminated, resulting in a new savings of more than $3,000.
Seeber has said that the previous board practice of awarding a stipend to the vice chairperson/finance chairperson was not legal under state law.
Beaty said total compensation has been reduced by 9% and said McDevitt is not giving the whole story.
"We're trying to do the best we can and (why) certain supervisors continually try to waste the county's time, resources and energy on juvenile issues is beyond comprehensible to me. Time to grow up, lead by example and be part of a good and great and growing county instead of trying to tear down individuals and committees," he said.
Strough responds
Strough had wanted to respond, and Seeber asked for a vote of the board on whether supervisors wanted to keep the discussion going.
When he was given the floor, Strough in response said that he was not aware that his wife had been filing FOIL requests. He said he was merely making suggestions that the county bring back its Legislative and Rules Committee to conduct an independent and objective analysis of the board's procedures.
Strough, contacted later Friday by The Post-Star, said there was no foundation to the allegation. "All I was doing was making suggestions, and I thought it was very unprofessional and very out of line for her to start name-calling," he said, referring to Braymer.
Strough claimed anybody who knows him knows he is not a misogynist. He has been to women's marches and celebrations of the anniversary of a woman's right to vote, he said.
County responds to lawsuit
Maxam claims that neither Beaty nor Braymer filed their oaths of office with the county clerk within the required 30 days. She alleges that Seeber has not filed an undertaking, which is a pledge that an official will comply with the law. The position of board chairperson is required to file one.
The county says that the Board of Supervisors in 1998 passed a "blanket undertaking" for all county officials that are required to file one.
Maxam claims that the county must renew this resolution on an annual basis and file it and Seeber did not do so.
County Administrator Ryan Moore provided an update on the lawsuit. He said the county's outside legal counsel filed a motion to dismiss the petition on Monday, citing lack of standing and failure to state a claim.
Board professionalism sought
Queensbury at-Large Supervisor Brad Magowan reiterated his view that the ongoing discussion is becoming "annoying."
He said he thought Seeber is doing a "phenomenal" job as chairwoman. He said he likes the new format and said he has become very close with Braymer and enjoyed talking and discussing issues with her.
Chester Supervisor Craig Leggett said Seeber has a big heart and has stood for transparency. He said there should be an opportunity for supervisors to make statements at the end of the meeting without Seeber jumping in with a response. Perhaps there is a better forum.
Seeber suggested that these discussions be funneled through the appropriate committees.
Horicon Supervisor Sylvia Smith said she agreed with Leggett's comments.
"Rachel, you want to talk a lot and not just let people say something, get it out there, and just be quiet, sit back, digest what's been said," Smith said.
Smith, who took over her position in January after Matt Simpson joined the Assembly, said she comes from the corporate world and has never seen such a lack of professionalism in her life.
"All I can say is: Work as a team. We need to grow up and we need to respect each other's skills and talents," she said.
Hague Supervisor Edna Frasier said she is also very disappointed in the direction the board is going.
"I think we need to sit down and take a good look at ourselves," she said.
Seeber said she is also disappointed.
"Privilege of the floor should never be used as an attack," she said. "We should be professional and representing our community."
Michael Goot covers politics, crime and courts, Warren County, education and business. Reach him at 518-742-3320 or mgoot@poststar.com.