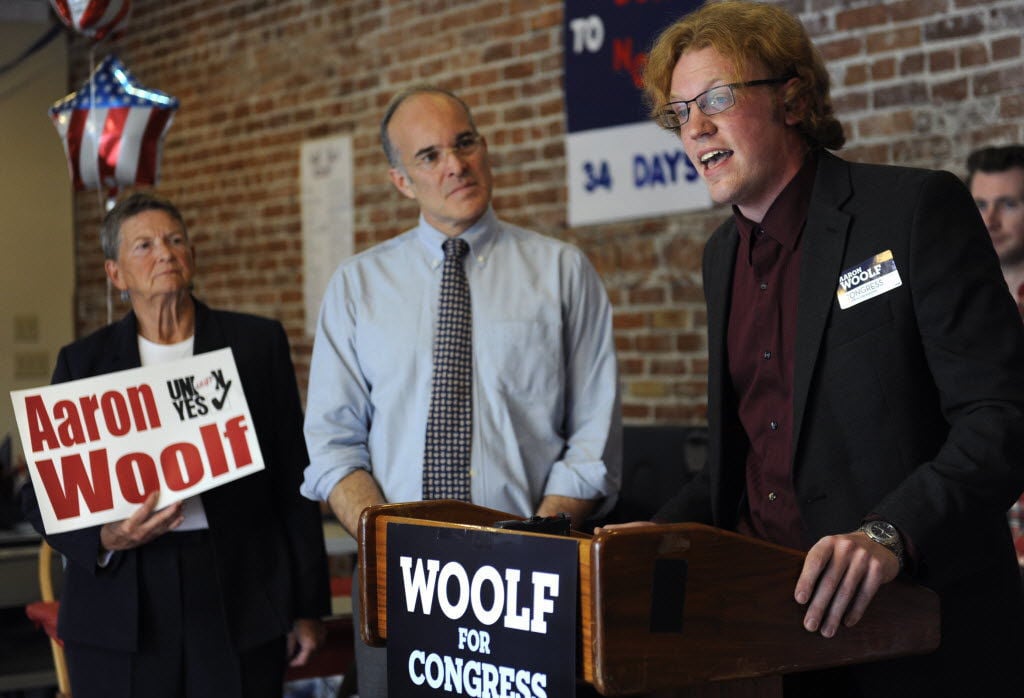 Patrick Nelson, a 27-year-old political activist who worked on the previous two Democratic 21st Congressional District campaigns, wants to put his own name on the ballot in the next election.
Nelson said he has filed paperwork and is raising funds to seek the Democratic nomination to challenge U.S. Rep. Elise Stefanik, R-Willsboro, in 2018.
"This is a time when we really need people to be leaders and step forward and start to have the hard conversations that we need to have," Nelson said in a telephone interview on Friday.
Nelson said he is hoping to have competition for the nomination so that the Democratic Party can shape its message regionally.
"I think you might see the most candid, respectful primary in history where we're talking about issues," he said.
Nelson is the first Democrat to definitely seek the party's endorsement, but "a lot of them are talking about it," said Warren County Democratic Chairwoman Lynne Boecher.
Mike Derrick, the Democratic candidate in 2016, and Aaron Woolf, the Democratic candidate in 2014, are among those considering the race, she said.
"They both are still looking at their options," she said.
Nelson said he respects both Derrick and Woolf, but is prepared to run a primary against either or both.
Boecher said Democratic leaders are realistic in their expectations after Stefanik received about 63 percent of the vote in her November re-election bid.
Stefanik already has a strong fundraising advantage.
You have free articles remaining.
She had $606,658 in her campaign fund on Nov. 28, according to her most recent campaign finance report.
Democrats will be closely watching Stefanik's votes on Medicare, Social Security and health care reform, Boecher said.
Stefanik would not comment for this report because she is focused on her congressional work, her campaign said.
Matt Funiciello, the Green Party candidate in 2014 and 2016, has said he plans to run on the Green Party line again in 2018.
Nelson, of Stillwater, works as special projects coordinator for state Assemblyman Phil Steck, D-Colonie.
Nelson was a Bernie Sanders delegate to the 2016 Democratic National Convention.
Nelson said climate change will be a focus of his campaign.
"We're at a tipping point in regards to our climate," he said. "This is a conversation we have to start having because it is going to be upon us."
Automation in the workplace will be another key issue.
"You just need to go to the grocery store and you already see robots replacing human workers," he said.
Nelson said he is still researching the automation issue and is not yet ready to discuss policy proposals.
"We are set up for major job loss in the next 15 to 20 years," he said. "We are not at a point politically or socially where we are realistically having a conversation about the changes we are going to see."
Follow staff writer Maury Thompson at All Politics is Local blog, at PS_Politics on Twitter and at Maury Thompson Post-Star on Facebook.