Earth Day festivities will be taking over City Park on Saturday.
The event kicks off at noon with an opening song by Gisella Montanez, followed by a welcome from Mayor Dan Hall. This will be followed by mandolin player Alan Epstein from 12:15 to 12:45 p.m.; Queensbury Supervisor John Strough and the Queensbury Town Board from 12:45 to 1 p.m.; Michelle Howland and the Juxtapose music group from 1 to 1:30 p.m.; and the Mobius Hips dance group from 1:30 to 2 p.m., according to a news release.
The Parade of Animals will kick off at 2 p.m., with masks being provided. There will be children's music and poetry at the bandstand featuring Bernice Mennis and Neal Herr from 2:15 to 2:30 p.m.; and vocalists Alan Dunham and Liz Wing from 2:30 to 3 p.m.
Third Ward Supervisor Claudia Braymer and Jeff Flagg, the city's environmental consultant, will give an update on Climate Smart Initiatives in Warren County, Glens Falls and Queensbury. Singer and songwriter Bob Warren will round out the event with a performance from 3:20 to 4 p.m.
There will also be tables from a variety of environmental and outdoors groups, yoga, face painting, and food from Fitzy's Fork in the Road food truck and Barb & Tom's Grill.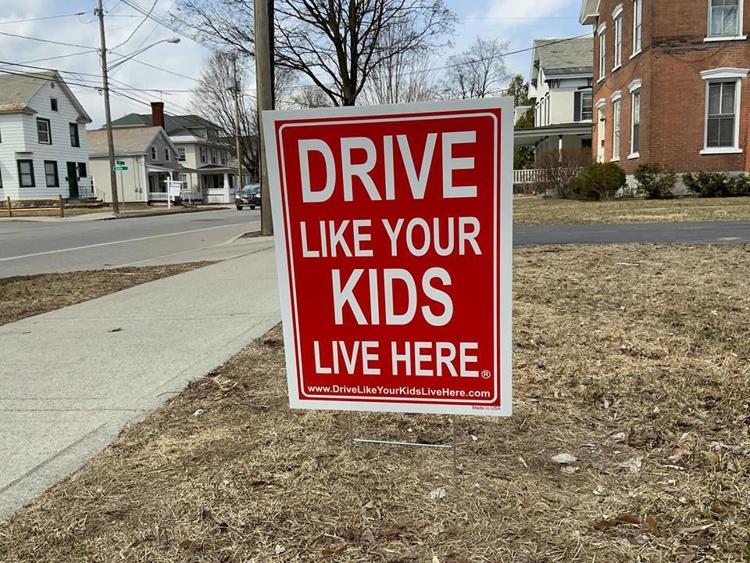 Safe driving
O'Brien Insurance of Glens Falls is offering free lawn signs to residents encouraging people to drive safely.
The signs say "Drive Like Your Kids Live Here" and are intended to reduce unsafe driving behaviors on busy streets and in neighborhoods where there are children, according to a news release.
The red-and-white signs started popping up in the area last summer. With the arrival of warmer weather, children will be playing outside more frequently. Signs are available at O'Brien Insurance at 83 Bay St. in Glens Falls. The office is open Monday through Friday from 8 a.m. to 4:30 p.m.
"Anyone can stop at our office during business hours to pick up a sign," O'Brien Insurance owner John O'Brien said in a news release.
Nominations sought
There is still time to submit nominations for the Adirondack Regional Chamber of Commerce's 2019 Business Awards.
Nominations are being accepted for the following categories: Large Business, Professional Business, Small Business, Rookie Business, Independent Business and Nonprofit Organization, according to a news release.
The chamber is accepting nominations for a new honor, the Legacy Award, which will recognize a longstanding business that has "made considerable contributions to the regional economy and health of the business community."
The winners and nominees will be recognized at a June 6 awards breakfast at the Hiland Park Country Club in Queensbury.
Historical fundraiser
The Warren County Historical Society will hold a fundraiser on May 22 at Cooper's Cave Ale Co. in Glens Falls.
You have free articles remaining.
The event will take place from 5 to 9 p.m. at 2 Sagamore St.
People are asked to register by May 2 by contacting the historical society at 518-743-0734 or by email at mail@wcnys.org.
Fifteen percent of the proceeds from all food and beverage sales will be donated, not including tax, tip or discounts. People who are attending for the benefit must announce themselves to the server, according to a news release. The fundraiser applies only to dine-in orders.
Mark your calendars
Glens Falls Fifth Ward Councilman Jim Clark and Fifth Ward Supervisor Bennet Driscoll will hold their ward forum on May 9 at 6:30 p.m. at Big Cross School.
Clark said Adam Feldman, executive director of Habitat for Humanity of Northern Saratoga, Warren and Washington Counties, will talk about his proposal to redevelop properties along Hovey Street. A dilapidated house at 9 Hovey St. will be razed and a new one built. Habitat for Humanity also plans to build a second house on vacant land at 3-7 Hovey St.
Also, Clark said he and Driscoll are working to see if Sen. Betty Little, R-Queensbury, will come to talk about the impact of the state budget on the county and local municipalities.
Taking a walk
National Walk at Lunch Day will take place on May 10. The event takes place from 11:30 a.m. to 2 p.m.
Glens Falls city workers are going to be doing their part to encourage employees to walk on their lunch break. They will be taking on a one-quarter mile loop starting at City Hall, walking west on Ridge Street to Centennial Circle, north on Glen Street to Lapham Place and back to City Hall.
Employees who work downtown are encouraged to stop by City Hall on that day for a smoothie, compliments of Juicin' Jar.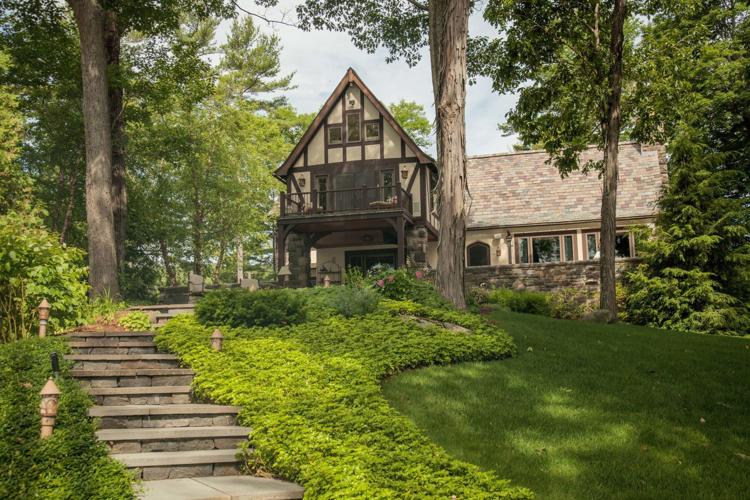 Big transaction
An estate in Lake George sold recently for $5.5 million.
The property at 41 Cramer Point was purchased by an entity named Wy La Way LLC.
Charlene Wood, real estate agent for the buyer, said her clients, who she did not name, purchased the property for their personal and private use.
"They have strong ties to Lake George and are looking forward to being responsible stewards for this spectacular historical property," she said in an email.
The sellers were Robert and Christine Knarr, whose granddaughter Charlotte McCue died in the July 2016 boat crash on Lake George. The operator of the boat, Alexander West, is serving a 5- to 15-year sentence after being convicted of second-degree manslaughter for drinking and using drugs leading up to the accident.