GLENS FALLS — Increased communication and greater transparency are top priorities for the city's next top law enforcement officer, who said on Thursday many residents are simply unfamiliar with how the Glens Falls Police Department functions.
Assistant Police Chief Joseph Boisclair made the remarks during a state-mandated police reform committee meeting, where members discussed possibly hiring a community liaison, addressing issues surrounding mental health and drug addiction and finding funding sources to implement the proposed reforms.
"A lot of people just don't know what we do or how we do it," Boisclair said. "It's easy to get wrapped up. I've been living this for 20 years, so I know the ins and outs, but most people don't interact with the police."
Boisclair will become the city's next police chief on Jan. 10, when he replaces the retiring Anthony Lydon, who stepped down on Friday after serving nearly five years as the city's top law enforcement official. Lydon will use the remainder of his vacation time before officially retiring.
Boisclair's concerns were echoed by members of the committee, who met for the fourth time since being appointed by Mayor Dan Hall to develop plans to overhaul the city's police department after Gov. Andrew Cuomo in June issued an executive order requiring all police departments in New York to submit reform plans to the state.
Cuomo issued the order in June following the police-involved death of George Floyd in Minnesota, which sparked widespread civil unrest, including several large demonstrations in Glens Falls. The committee has until April 1 to submit a final plan or risk losing state aid.
The meeting, which was livestreamed via the city's YouTube channel, also marked the first time the committee met in public view. Its first three meetings took place behind closed doors, despite state guidelines requiring transparency throughout the monthslong process.
Months after Gov. Andrew Cuomo issued an executive order requiring police departments across New York to develop a more community-based approach to policing, a number of local committees have started drafting reform plans. 
Minutes and information from the earlier meetings have since been published on the police department's website and shared via Facebook. Residents can weigh in on the committee's meetings using the contact page found on the police department's website.
To help increase communication between the city's police department and community, Third Ward Councilwoman Diana Palmer suggested the department enlist a community liaison, which would help field complaints and explain departmental procedures.
"I think if we had that position, that person could be a source to take the complaint sometimes, but also of information. They can inform the person of the process," she said.
It remains unclear who would assume the liaison role, but committee members decided to include the position as part of an initial draft of the reform plan, which is expected to be unveiled in January and reworked in the weeks that follow.
Jabes Prado, the executive director of Lower Adirondack Visionary Associates, a nonprofit that deals with disadvantaged youths, suggested the department create a YouTube page and produce short explainer videos, which would elaborate on everything on how to file a criminal complaint to the process of a use-of-force investigation.
"We can always provide updated information via YouTube and also have a sign-language interpreter to provide that to our people who are hearing impaired," he said.
Members of the committee seemed to like to idea, though some said there's value in face-to-face meetings between police officers and the public, particularly in a small city like Glens Falls.
Boisclair said he would make it a priority to meet with community members going forward.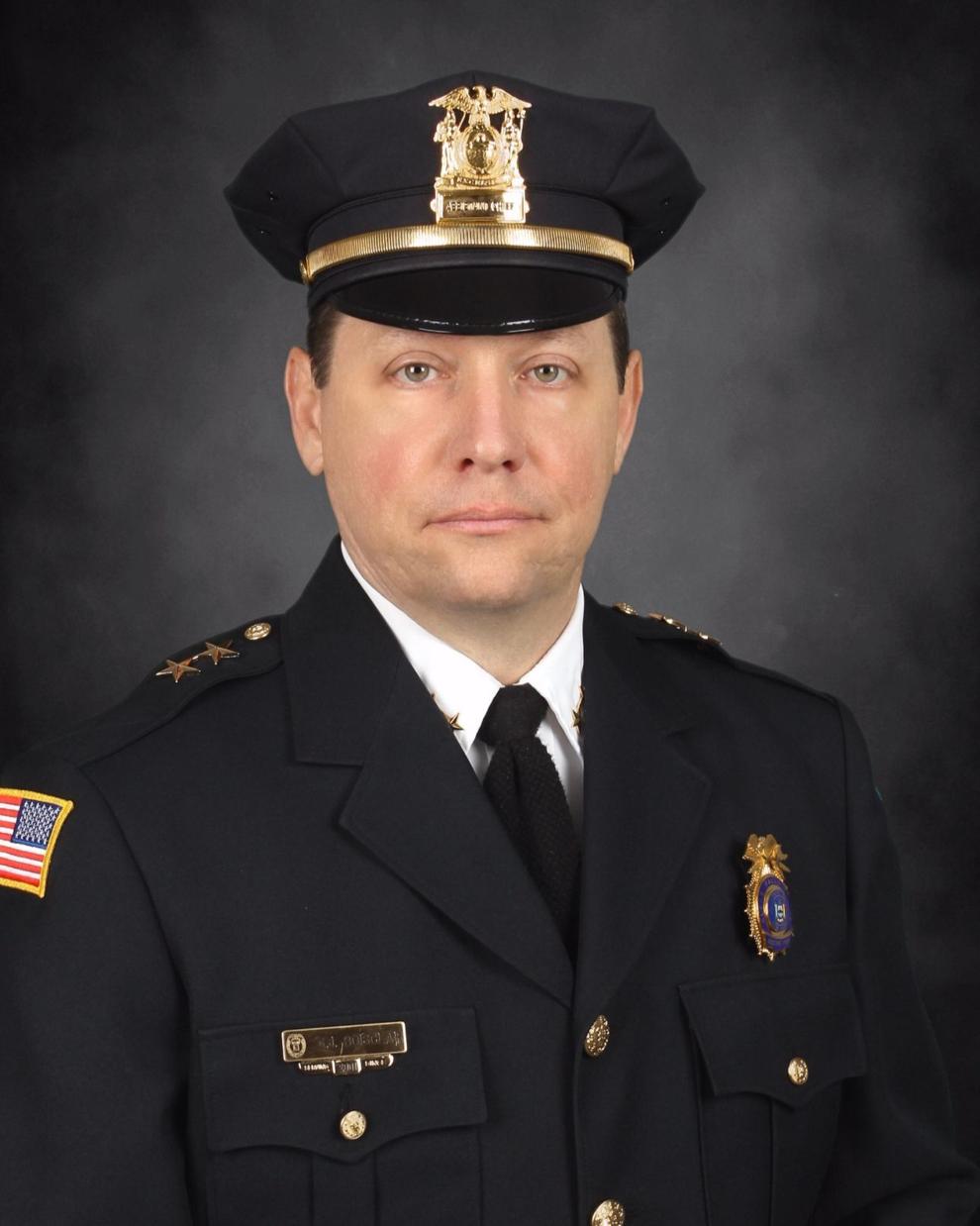 "I think clearly one of the things that needs to be my focus going forward is to make it a point of meeting with these civic groups and the religious groups and the community groups, and just explaining to them, 'This is who you call when you have a question, and this is what we do if you have issues in regards to this,'" Boisclair said.
The committee also discussed how the department should address concerns involving underlying issues.
The department is currently looking into adopting a law enforcement assisted diversion program, which would allow some nonviolent offenders to opt into counseling or other treatment services if it's determined they are suffering from an underlying issue such as homelessness, addiction or mental health issues.
For the last year, Glens Falls Police Department has been looking to implement a program that would allow low-level offenders with underlying conditions to bypass jail and enter a support program. 
Some on the committee said the program should be expanded so individuals who are dealing with similar issues but don't face arrest can be diverted to treatment programs as well.
Lee Braggs, the vice president of the Glens Falls chapter of the NAACP, suggested the department look into hiring a social worker in order to "bridge the gap" between police officers ill-equipped to deal with mental health issues.
"We need to bridge that gap where there are mental health issues on a call and then the officer gets there, has no mental health experience," Braggs said. "What's he supposed to do?"
Boisclair said the department has been reaching out with city and county resources to help address some of the issues, adding that the process is ongoing.
But hiring a community liaison and social worker would require financial resources the city doesn't have as it continues to grapple with a drop in revenue associated with the coronavirus pandemic.
Jim Clark, the Fifth Ward councilman and head of the reform committee, said conversations about funding the reforms will likely continue long after the April 1 deadline, but added he hopes the state recognizes that finances will be an issue.
"There's going to be a price tag with some of these things and I'm hoping that when everyone submits their information, the governor takes that seriously," he said.
The committee's next meeting is Dec. 7.