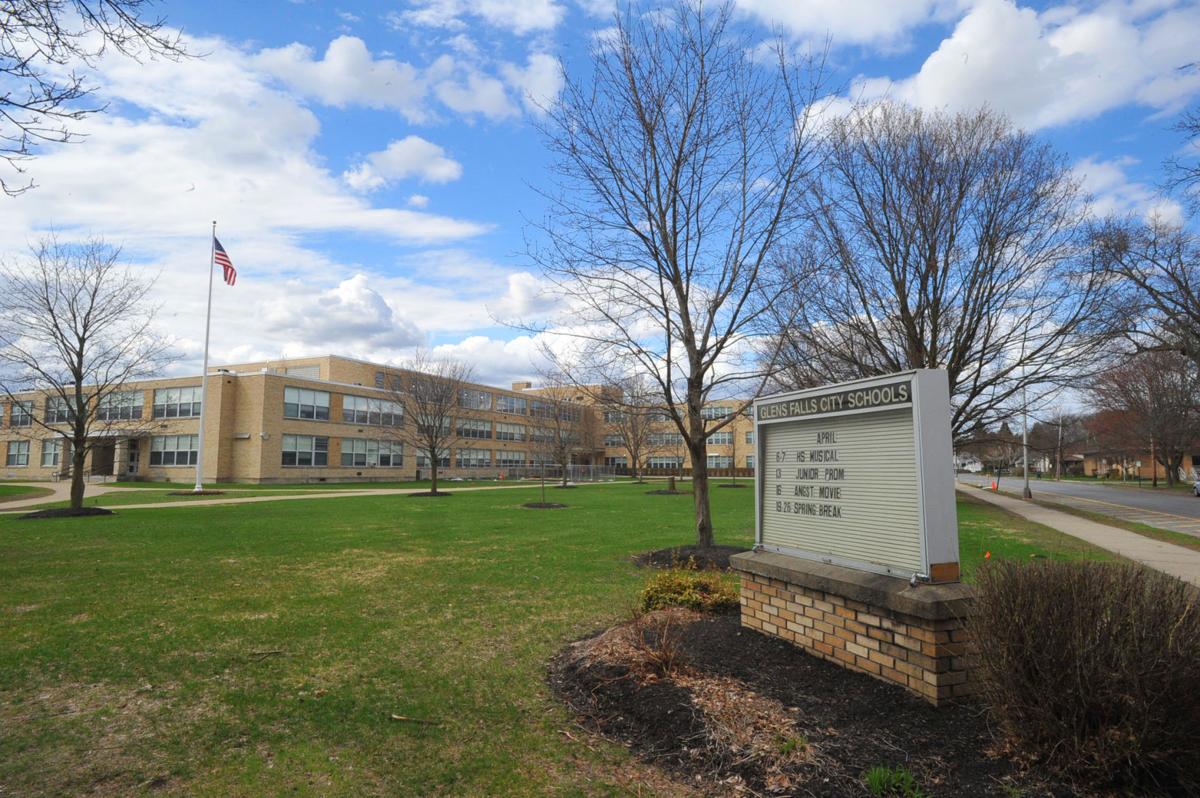 GLENS FALLS — Parents will choose whether their children will attend classes in person, online or be home-schooled for the year under a proposed reopening plan released by Glens Falls City Schools this week.
The plan covers everything from temperature checks, hygiene practices and how the district plans to transport children to and from school, but allows parents to decide what the best learning option for their child is under the circumstances.
"We understand that all families have unique circumstances and strong feelings about what is best for their child(ren)," the plan reads.
School districts throughout the state were required to submit reopening plans to the Department of Education by Friday outlining how they would hold classes this year amid the pandemic.
The state issued strict guidelines earlier this month, requiring social distancing, masks and stringent cleaning protocols, all of which must be addressed in each districts plans.
The deadline to submit reopening plans with the state is Friday, and local school district officials are releasing details that show how they intend to reopen safely.
Schools throughout the region have slowly been releasing plans in the build up to Friday's deadline. But several school districts, including Argyle, Fort Edward and Warrensburg have just revealed their plans after weeks of public input.
Gov. Andrew Cuomo is expected to announce whether schools can reopen sometime next week.
Options for Glens Falls
In Glens Falls, children enrolled in the "hybrid in-person model" will either attend in-person classes every day or split time between attending classes in person and online, depending on the number of students signed up.
The state has implemented strict social distancing guidelines where desks must be spaced 6 feet apart. That means around 12 students per classroom in most cases, according to the plan.
Those students enrolled in 100% virtual learning will receive the same instruction as in-person learners, but will participate via Google Meets. Some electives may not be available virtually.
Parents who sign their children up for virtual learning must commit for the first semester. The district plans to re-evaluate its plans before the beginning of the spring semester begins in January.
The home school option requires parents to withdraw their children from Glens Falls schools and provide education in accordance to guidelines from the state's Department of Education.
All students enrolled in the district will receive a Google Chromebook for the 2020-21 academic year. Those enrolled in the virtual model will have the option of having a week's worth of lunches delivered to them.
Argyle plans revealed
Meanwhile, other districts in the region have revealed their reopening plans as well.
At Argyle schools, students in K-12 will attend in-person classes, though virtual learning via Google Classroom or Google Meets will be provided to students for those unable to attend classes in person.
Students will be assigned to a cohort and teachers will come to them in order to avoid contact in halls and maintain social distancing.
If in-person learning is not possible for all students because of state guidelines, the district will adopt a hybrid model where students in grades 9-12 will split time between in-person and virtual learning.
A 100% virtual model has also been drafted should schools need to shutdown because of a rise in the number of COVID-19 cases. The model includes a modified schedule that will be drafted by the principal of each school, according to the plan.
Fort Edward schools
The Fort Edward Union Free School District plans to hold in-person instruction for all students in grades PK-5 and for special education students.
Those in grades 6-12 will be enrolled in a hybrid model, where students will split time between in-person and virtual learning.
Under the model, students will be divided into two groups. One group will attend in-person classes on Monday and Thursday, and the other will attend on Tuesday and Friday. All students will take virtual classes on Wednesday when the school will be closed for cleaning.
Schedules will be staggered to reduce the number of students in the hallways.
Signage will be placed throughout the school to remind students to maintain social distancing, and directional markings will be in place to keep traffic moving in the same direction.
Warrensburg
In Warrensburg, the district plans to implement plans similar to those in Fort Edward.
But a virtual model will be available to parents who with to keep their children home because of the virus.
Parents who enroll their children in virtual learning will have the option to re-evaluate their decision throughout the school year.
For parents with elementary students, that decision is every 13 weeks. Parents with junior and senior high school students will get to do so every 10 weeks.
Chad Arnold is a reporter for The Post-Star covering the city of Glens Falls and the town and village of Lake George. Follow him on Twitter @ChadGArnold.
Get local news delivered to your inbox!
Subscribe to our Daily Headlines newsletter.