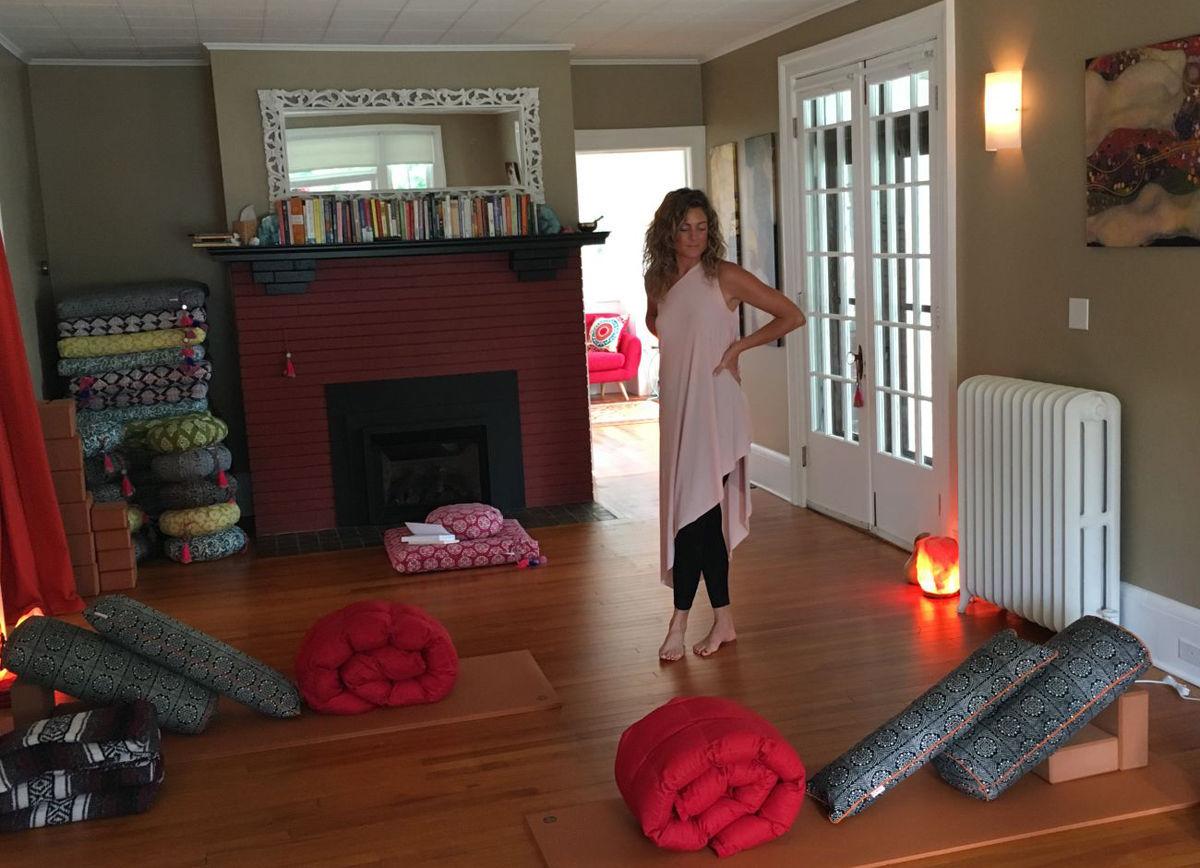 GLENS FALLS — Covering yourself in a heavy blanket can help drive away the urge to either fight or run when facing fearful confrontations, said Stephanie Kayalar, who recently opened Restore Balance, a holistic healing center at 451 Glen St.
"So it gets you out of 'fight or flight,' " said Kayalar, who developed the therapeutic yoga method called "kambal," the word for blanket in Urdu, the official language of Pakistan and some states in India.
The method, which Kayalar is in the process of copyrighting, involves doing guided yoga exercises while wrapped in a 12-pound weighted blanket.
The method is designed to provide therapeutic relief from stress, anxiety and depression.
Kayalar, a registered nurse and yoga instructor, said she came up with the concept after reading articles about schools using weighted vests to calm anxious children.
Kayalar teaches clinical nursing at SUNY Adirondack in Queensbury, and previously worked as a nurse in the intensive care unit at Glens Falls Hospital.
She recently bought and renovated the 451 Glen St. building, formerly a law firm's offices, to house her yoga studio, meditation classes, a jewelry and clothing boutique and an area where students can socialize and have free cappuccino, espresso or herbal tea after a class or individual session.
She rents space in the building to other holistic practitioners in fields such as acupuncture, Reiki, massage and facial treatment.
"My big idea was to have a place where everybody could come and get complementary therapy," she said.
Follow staff writer Maury Thompson at All Politics is Local blog, at PS_Politics on Twitter and at Maury Thompson Post-Star on Facebook.