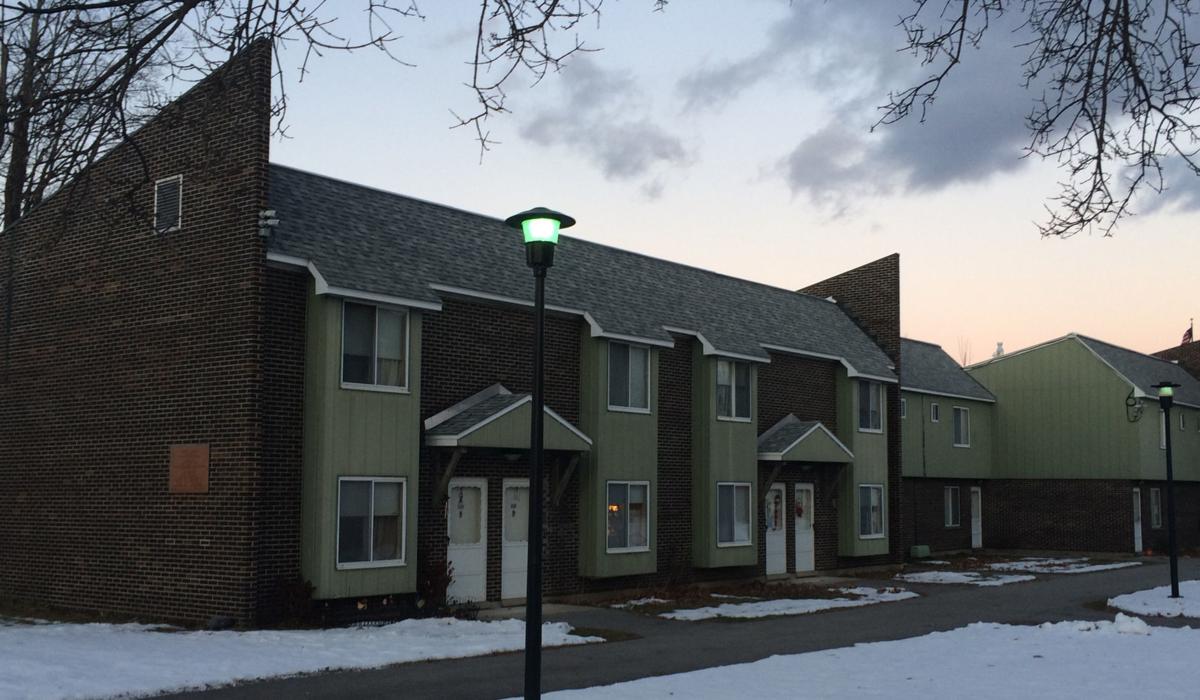 GLENS FALLS — The Glens Falls Housing Authority will present a conceptual plan to demolish LaRose Gardens and construct new apartments on the site at next month's Planning Board meeting.
The board will meet on Jan. 7 at 4:45 p.m. in Common Council Chambers to review the proposal.
Housing authority officials have been working for the last year to develop a plan to replace LaRose Gardens, which was built in 1967 and has reached a point of obsolescence. The property has 50 one-bedroom apartments and is the Glens Falls Housing Authority's oldest facility.
Executive Director Robert Landry said the authority is trying to line up some federal and state funding and wants to get input on this design.
"We're trying to see what the city might be looking for," he said.
The preliminary plan calls for replacing the six buildings on the property with two apartment buildings and a 2,400-square-foot clubhouse that could be used for community events, according to the application filed with the city. Each building would contain nine one-bedroom units, 12 two-bedroom units and six three-bedroom units.
Landry estimated that the price tag could be in the range of $10 million to $12 million.
The apartments would be more energy-efficient and updated, Landry added.
"We're not making a lot of changes – just modernizing," he said.
Depending on funding, construction would start in 2021 and it would be an 18-month timetable, according to Landry. He said the authority has not decided whether it would be able to phase the project by tearing down some buildings and constructing new ones to shift over some tenants. The authority did a similar phase-in when it began construction on the the Village Green Apartments to replace the Henry Hudson Townhouses in 2007.
After completing the LaRose Gardens project, Landry said the authority will be able to turn its attention to updating its other aging buildings including Stichman Towers and the Cronin High Rise in Glens Falls and Earl Towers in Hudson Falls. Landry said previously that the work could include replacing the roofs, making the buildings accessible to people with disabilities, adding new amenities and improving the parking lots. Another goal would be to install backup generators so each building would be self-sustaining if there were a major power outage.
Landry has said the authority was looking for a public-private partnership for this project.