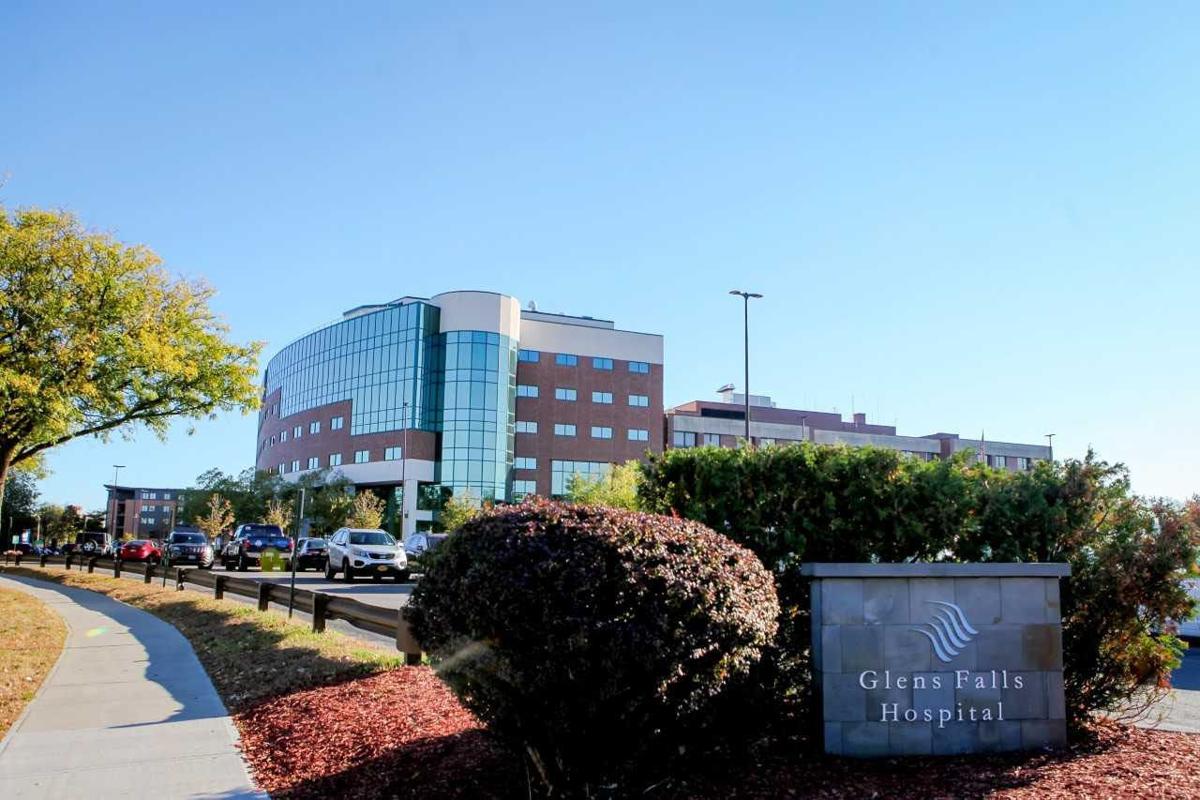 GLENS FALLS — Although Glens Falls Hospital officials say they have had no security problems, they are putting in place a new visitor management system this week to improve security.
All visitors will be required to enter through one of three locations, with all other doors being closed to outdoor entry. Visitors will have to provide a photo ID at a security desk at the entrance and will receive a sticker that states exactly which floor they are going to.
Visitors who enter through the Emergency Department will also have to show ID, and only two visitors will be allowed with each emergency department patient.
The system will be phased in starting Wednesday at the Tower Entrance. Security guards will be at this entrance from 5 a.m. to 9 p.m. daily to check in visitors. All visitors will have to stop at the main desk. Security will start checking ID at the other two entrances over the course of the next month. The Tower Entrance will be the only evening and weekend entrance open once the system is fully implemented on Sept. 12.
Security officers will not be armed and will work with those who do not have ID, said hospital Vice President of Planning Tracy Mills.
Those without ID may not be allowed to visit.
"We will work with them on a case by case basis," Mills said. "On an individual basis."
The hospital may have to work out kinks at the beginning, including what types of identification would be accepted. For example, school IDs would likely be accepted if they include a photo; without a photo, they might not be accepted, Mills said.
The hospital was not increasing security in response to any problems, Mills said.
You have free articles remaining.
"This is just our continued efforts to keep our campus safe," she said, adding that security guards checking ID are now common in many places.
"Schools have done the same thing," she said.
But other local hospitals have not. Ellis Hospital in Schenectady, Albany Medical Center Hospital and Saratoga Hospital do not require visitors to check in and show ID. At St. Peter's Hospital in Albany, one "designated support person" can stay with a patient at all times but must check in at the nurses station before 9 p.m. to receive an ID badge for night visitation.
Mills defended the Glens Falls Hospital policy as sensible, saying an open-door policy is inviting danger.
"Anyone can walk into the hospital and stay in the hospital," she said.
The change will keep patients safe, said Chief Operating Officer Paul Scimeca in a statement.
"This program will improve the security at Glens Falls Hospital," he said. "We need to ensure that our patients are receiving the highest quality of care in the safest environment and the visitor management program will allow us to further protect and welcome everyone who visits our campus."
Beginning on Wednesday, Aug. 29, the new system will be expanded to West Lobby. A podium will be set up in the rear of the lobby for visitors. The entrance will be open Monday through Friday, 5 a.m. to 6 p.m.
Beginning on Wednesday, Sept. 12, the system will be expanded to the third and final entrance, at the Pruyn Pavilion. This will consolidate the Pruyn Pavilion and Community Learning Center entrances into one, with the current Pruyn Pavilion entrance closing. Visitors can enter at this location Monday through Friday, 5 a.m. to 6 p.m. If an event is scheduled in the Community Learning Center after 6 p.m., security will stay on duty at the entrance until the event ends.
Lastly, on Wednesday, Sept. 26, policies will change at the Emergency Department. Visitors will be limited to two, and must show ID to enter with a patient. Hospital staff said the new rule will help limit visits in the Emergency Department.