GLENS FALLS — Police are investigating a fatal accident in which a snowplow operator struck and killed a Glens Falls Hospital nurse on Tuesday.
The accident happened at about 5:11 p.m. in the area of the loading dock at 100 Park St.
Glens Falls Police Chief Joseph Boisclair said when police arrived, medics were on the scene providing first aid to a female pedestrian who died from her injuries.
"Our preliminary investigation at this point determined that the operator of the vehicle was plowing snow and the pedestrian unknowingly walked behind the vehicle as it was backing up," he said.
The victim has been identified as Kristen L. Stevenson, 33, of Queensbury.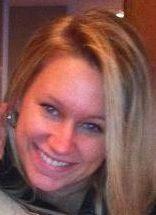 The truck was operated by 59-year-old Roger E. Maher, of Hudson Falls, who is also a hospital employee.
The crash remains under investigation. The Warren County Sheriff's Office Traffic Reconstruction Unit is assisting in the investigation. The Glens Falls Fire Department also responded to the scene.
Glens Falls Hospital spokesman Ray Agnew said Stevenson started at the hospital in May 2011 and she was nurse in the Cardiac Catheterization Lab.
"She was brilliant and loved by all," he said in an email.
In 2020, she received the Pritzker Memorial Scholarship Award.
Agnew said Stevenson's late mother, Connie, was a nurse at the hospital for many years and her sister, Heather Richards, is a nurse in the Wound Healing Center. Stevenson leaves behind a 13-year-old son, Landon Deltoro. His father is Israel Deltoro.
"Our hearts and prayers go out to her family, friends and colleagues," Agnew said.