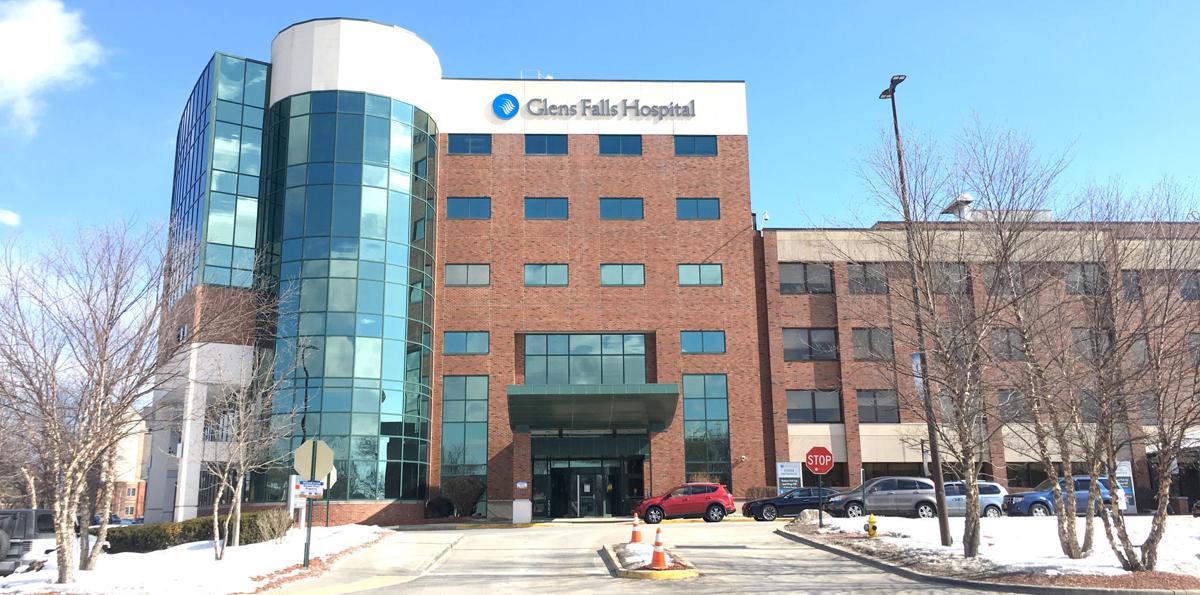 GLENS FALLS — Glens Falls Hospital is furloughing 337 employees across many areas of the hospital.
The employees will go on unpaid leave until the hospital can do elective surgeries and other business again, said hospital spokesman Ray Agnew.
Executive leaders have taken a voluntary cut in pay as well.
None of the furloughed employees work in areas directly related to essential care or coronavirus patient care.
The hospital is one of many in the Capital Region and North Country to have furloughs.
Of 54 hospitals, 28 are furloughing employees, for a total of 2,700 losing their paychecks, said Gary Fitzgerald, president and CEO of Iroquois Healthcare Association. The association helps all 54 hospitals in a variety of ways — advocating for them, organizing joint purchases, and other tasks.
The association surveyed the hospitals last week and brought the data to the governor's office to show officials the impact on closing down elective procedures. The governor ordered that move to make sure there would be room for coronavirus patients, and it proved essential downstate, where hospitals filled to the brim. But the same has not occurred upstate.
"I'm on conference calls with the Department of Health every morning and every afternoon, listening to the problems in the city with a lack of staffing, and yet upstate hospitals are furloughing their staff," Fitzgerald said.
Some hospitals have set up partnerships to send staff downstate. But about 60% of the furloughed workers are not direct care workers — they are receptionists, billing personnel, janitors and cooks.
Only about 40% of the furloughs are for clinical staff, Fitzgerald said.
"Most of the communities we represent, the hospital is the largest employer, so this is a tough blow," he added. "This is a huge impact on upstate New York."
At Glens Falls Hospital, no doctors were furloughed because they have contracts with 90-day notice requirements, Agnew said.
But some practices, like the orthopedic and surgical specialties at 14 Hudson that the hospital invested in last year to turn its finances around, are essentially unable to do work right now.
"The specialty practices really aren't working," Agnew said.
The nurses and physician assistants in thee specialty services were among those furloughed.
In addition, the hospital consolidated some primary care sites, temporarily closing Whitehall and Wilton offices. They were consolidated with Granville and Hudson Falls. Patients can call their office; the phones roll over. Doctors are primarily using telemedicine, but the Granville and Hudson Falls offices are open for those who need to be seen in person.
"We are making extensive use of telemedicine," Agnew said.
Also furloughed were some hospital staff who analyze trends, run risk management and ensure quality services.
"If you have less procedures you don't need as much of that," Agnew said.
The hospital intends to rehire all those who were furloughed, but it's not clear when that will be.
"When we're able to build up volume in those specialty areas again," he said.
Furloughed employees will be able to apply for New York state unemployment benefits and will be eligible for the $600 a week federal assistance to those who lost their jobs due to the pandemic. The hospital will cover both the employer and employee contributions for insurance so they can keep health, dental and vision coverage at no cost.
"We deeply value the contributions of all team members and making changes to our teams' employment status is never easy. Like other hospitals and clinics in the region and across the country, we have made this decision so that we can focus resources on essential clinical services and ensure we're positioned to continue caring for members of the community who are affected by COVID-19," said Dianne Shugrue, Glens Falls Hospital president and CEO, in a news release.
Concerned about COVID-19?
Sign up now to get the most recent coronavirus headlines and other important local and national news sent to your email inbox daily.